By Jeffrey Epstein
For the next few weeks, Disney California Adventure is hosting a unique festival offering Disney fans a taste of Disneyland Resort favorites: A Touch of Disney. We have some hot tips for those of you who are attending this sold-out E-Ticket experience, which runs now through April 19.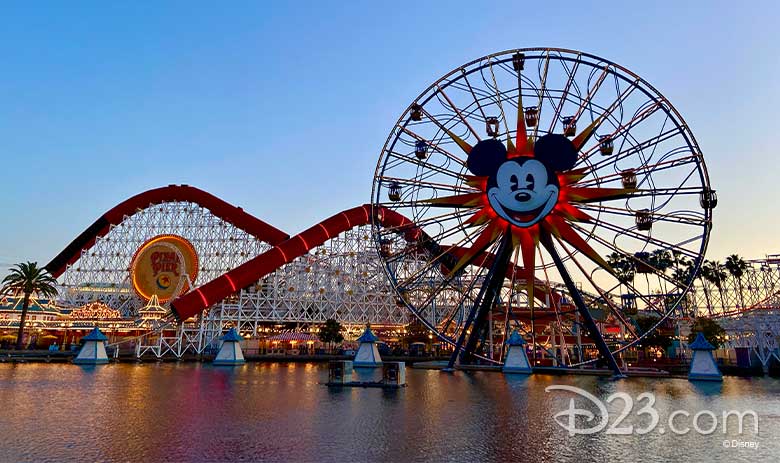 Stop and Smell the Churros
What we mean is, take your time. If this is your first visit back to the resort in a while, savor the moment (and the churros too, of course). Disney California Adventure looks fantastic, and A Touch of Disney affords guests the opportunity to stroll the walkways of the park admiring the whimsical designs and colorful architecture. Whether it's the tongue-in-cheek references sprinkled throughout Hollywood Land, the early 20th century glamour of Buena Vista Street, or the breathtaking rockwork of Cars Land, there is so much to see, and—since the event runs from noon to 8 p.m.—you should take your time and soak it all in.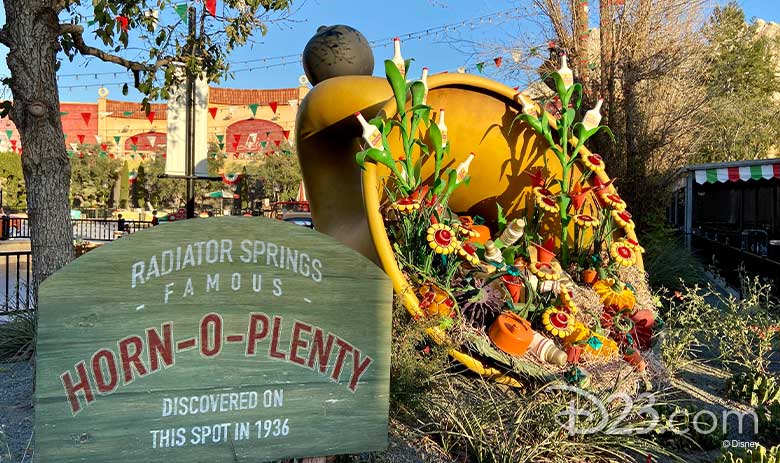 Dig In
A Touch of Disney is a foodie's delight, and each ticket includes a $25 gift card good for food (and non-alcoholic beverages)—as well as complimentary parking in the Mickey and Friends parking structure and unlimited PhotoPass.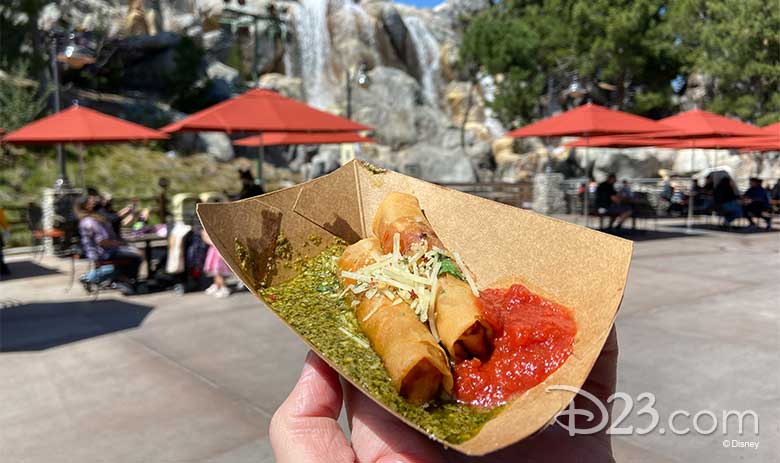 Favorites from throughout the resort are now offered in the park for this limited time. Been craving a DOLE Whip (who hasn't)? Adorable Snowman Frosted Treats is offering this Adventureland staple along with its usual host of chilled delights. Missing your Monte Cristo? The Smokejumpers Grill will satisfy that craving. And why not try the impossibly delicious Impossible Chili Waffle Fries? Been longing for your beloved Jumbo Smoked Turkey Legs? The Poultry Palace on Pixar Pier has you covered. Jonesing for the taste of Bengal Barbecue? Head over to Cocina Cucamonga Mexican Grill for the beef and chicken skewers (and they also have a fantastic plant-based Tacos de Papa)!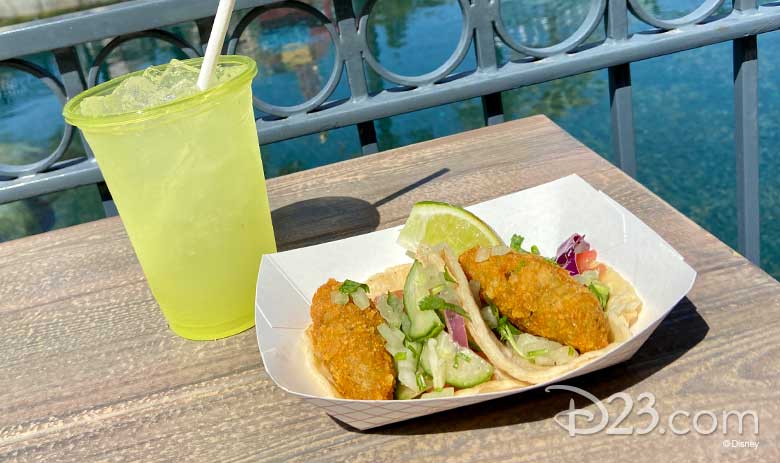 The six marketplaces located throughout the park also offer Disney classics, including Walt's Chili (available at D•Lish) and Sweet and Spicy Chicken Wings like you might have enjoyed at Trader Sam's (at Golden Dreams). LA Style also offered a heaping portion of delicious Impossible Cheeseburger Mac and Cheese, and the Pepperoni Pizza Egg Rolls from California Craft Brews are a perfect snack.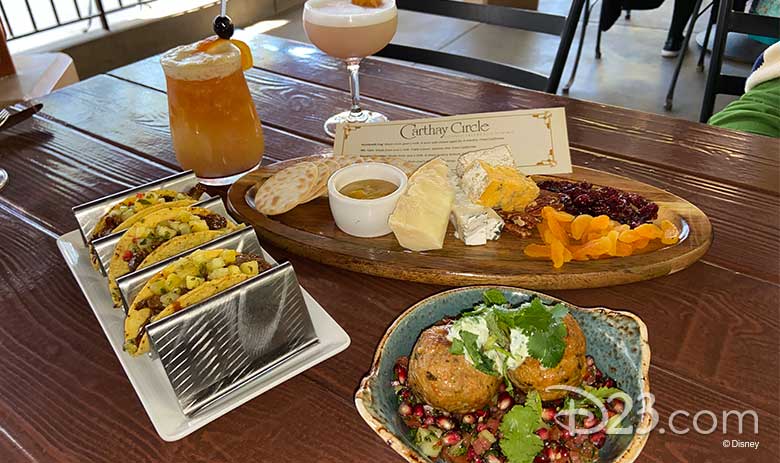 And favorite eateries Carthay Circle Lounge and Lamplight Lounge are both serving up their staples (reservations are required). Sip a classic martini while nibbling on fine cheeses as you watch the passersby on Buena Vista Street. Or dive into the incredible Lobster Nachos at Lamplight. We missed them so.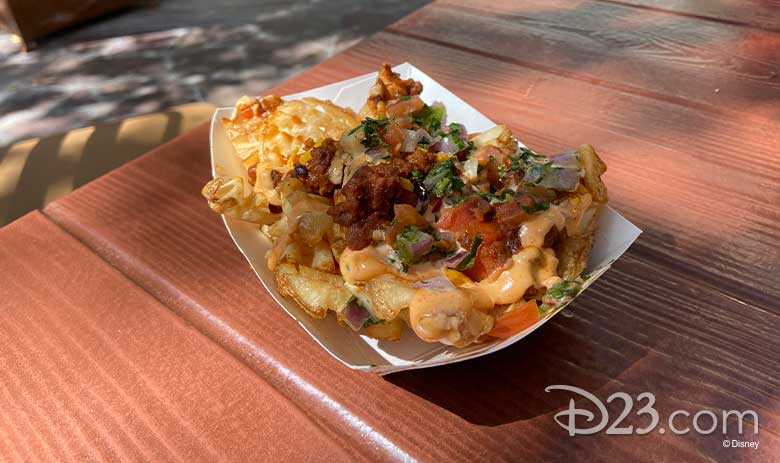 And for added convenience and contactless payment, guests can take advantage of mobile food ordering on the Disneyland mobile app. Mobile order makes it easy to schedule when guests want to pick up meals and snacks from the marketplaces or from select participating locations inside the park.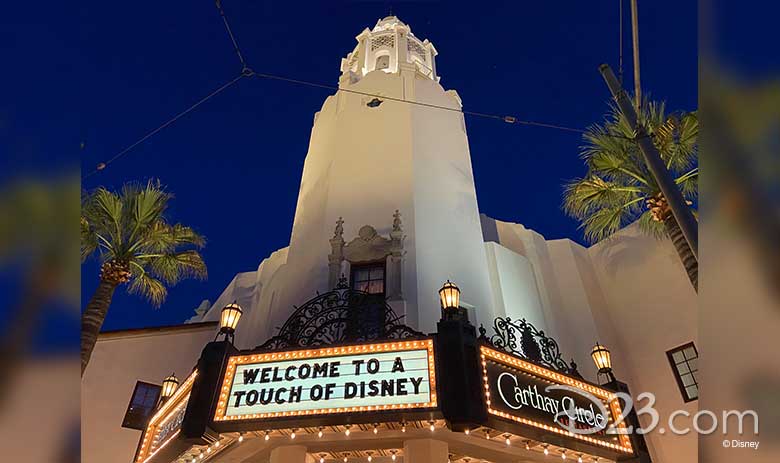 Say Cheese
Plenty of photo opportunities await as you wander the parks, and there are plenty of PhotoPass team members to make sure your moment is picture perfect. Plus, there's not just one but two special D23 photo opps to find. All signs point to you on Pacific Wharf where, just next to Ghirardelli Soda Fountain and Chocolate Shop, you'll find a fun D23-themed photo wall. And over at D•Lish, after you've grabbed some of Walt's Chili, check out the side of the marketplace which has colorful Mickey Mouse illustrations and the message, "Be bold. Be true. Be original. Be you." Make sure to tag @DisneyD23 on social so we can see!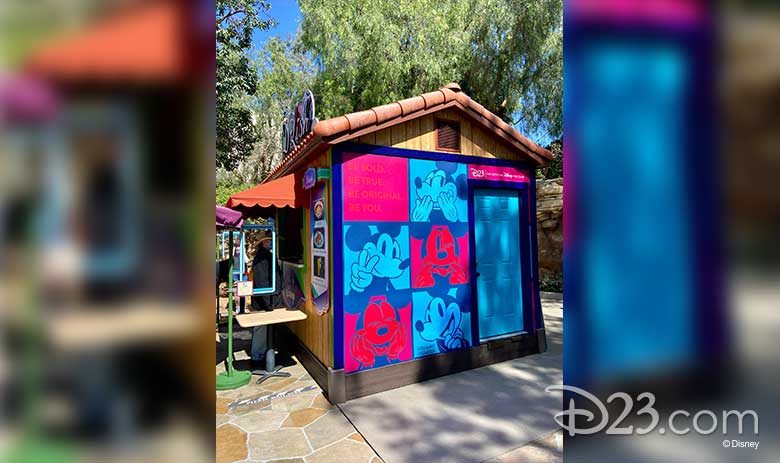 Fans of the Disney+ hit WandaVision can jump into the middle of the Marvel Cinematic Universe in a "televised" photo spot direct from Westview (by way of the Mickey's PhilharMagic queue).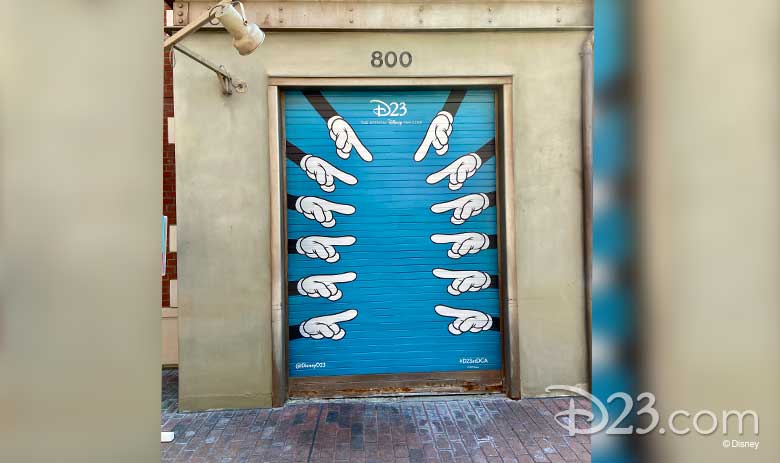 Characters
A Touch of Disney affords guests the opportunity to see and experience beloved characters in a new way. During our day in the park, we saw Chip and Dale frolicking with oversized acorns in the foliage just next to Smokejumpers Grill. We spied Donald Duck waving to us from a balcony off Disney's Grand Californian Hotel. Goofy and his son, Max, were fishing off the side of Pacific Wharf (although all they seemed to catch was a rubber chicken and a pair of boxers). Mickey Mouse, Minnie Mouse, and Daisy Duck were walking on the platform of Silly Symphony Springs. Miguel from Coco was in the gazebo in Paradise Gardens Park. Lightning McQueen and Mater were parked in Cars Land. And Joy and Sadness were spreading, well, joy and sadness, by the Inside Out Emotional Whirlwind.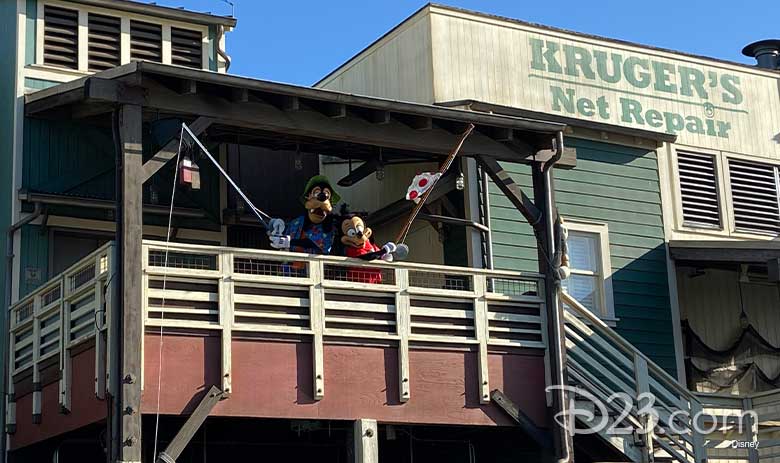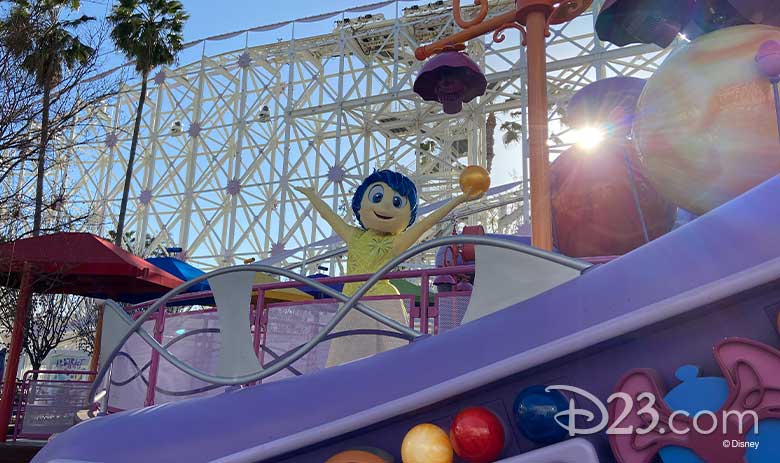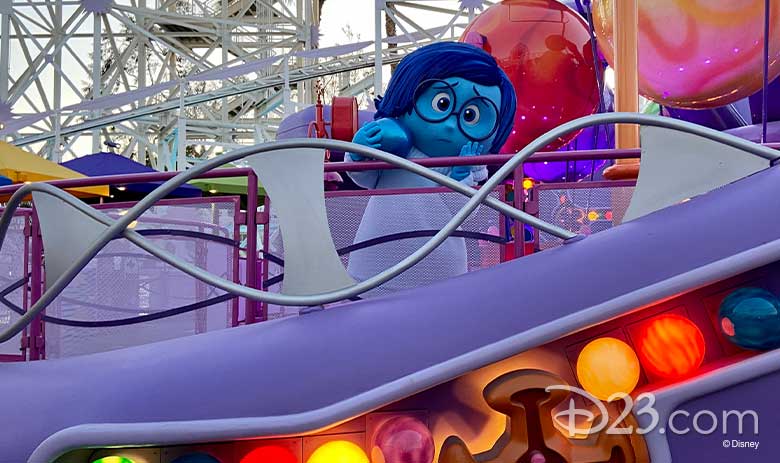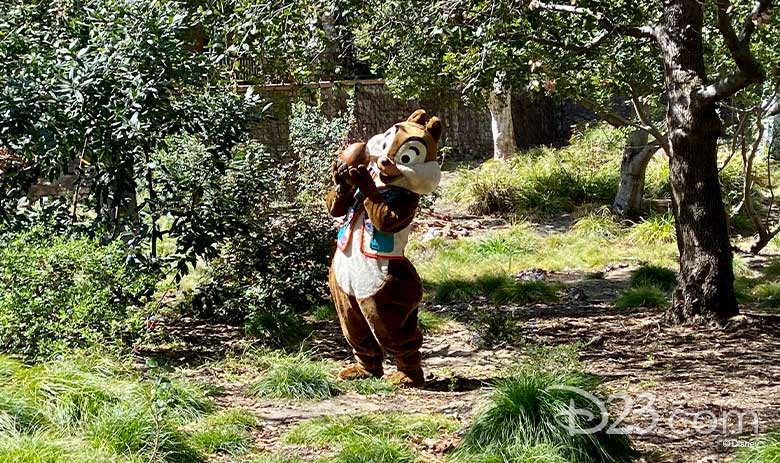 Merchandise
It's the 20th anniversary of Disney California Adventure and the park is chock-a-block with colorful collectibles from T-shirts to pins to mark the magical occasion. Stroll through the classic "department store" Elias & Co to see a wide selection. And fan-favorite shopping spots, such as Off the Page and Bing Bong's Sweet Stuff, are open for business. And Trolley Treats is the perfect place to pick up a classic sweet (peanut brittle? candy apple?) to bring home to your friends who may not have been lucky enough to join you. Fair warning: these tantalizing temptations are so scrumptious, they may not make it home!