By Zach Johnson
Freeform is getting a head start on summer.
The network's highly anticipated psychological thriller Cruel Summer premieres tonight with two back-to-back episodes, starting at 9 p.m. ET/PT. The drama series follows two entwined teens: popular Kate Wallis (Olivia Holt), who is suddenly abducted, and outsider Jeanette Turner (Chiara Aurelia), who is accused of being involved in Kate's disappearance. Although all signs point to Jeanette's guilt, is Kate really who she seems to be? Set over three summers and told from shifting points of view, Cruel Summer will keep fans guessing.
Kate is "really kind and really smart," says Holt, but she hails from a "very complicated" family: "We'll see a big shift over those three years." Meanwhile, Jeanette struggles with being linked to Kate's disappearance. "It's honestly kind of sad, the evolution that Jeanette goes through," Aurelia says. "You see it become harder for her to be the pure person that she once was, and she's going through so much that it almost taints her sparkle a little bit."
In addition to Holt and Aurelia, Cruel Summer co-stars Allius Barnes as Vince Fuller, Froy Gutierrez as Jamie Henson, Michael Landes as Greg Turner, Blake Lee as Martin Harris, Harley Quinn Smith as Mallory Higgins, and Brooklyn Sudano as Angela Prescott. Cruel Summer comes from studio eOne and was created by Bert V. Royal, who serves as an executive producer alongside showrunner Tia Napolitano and Iron Ocean Productions' Jessica Biel and Michelle Purple. Max Winkler directed and executive produced the pilot.
Biel, who herself became a teenage television star in the mid-1990s, says she's very proud of the authenticity and nuance Aurelia and Holt bring to their respective roles. "This is a project I would have wanted to do if I was their age. I would have loved to play one of these characters," Biel admits. "To be able to create something for women younger than me is really exciting. To be in a space in with this younger generation—to give them a platform to talk about intense things that young people are going through—is really exciting. It's something I want to do for all people, but especially for women and for girls."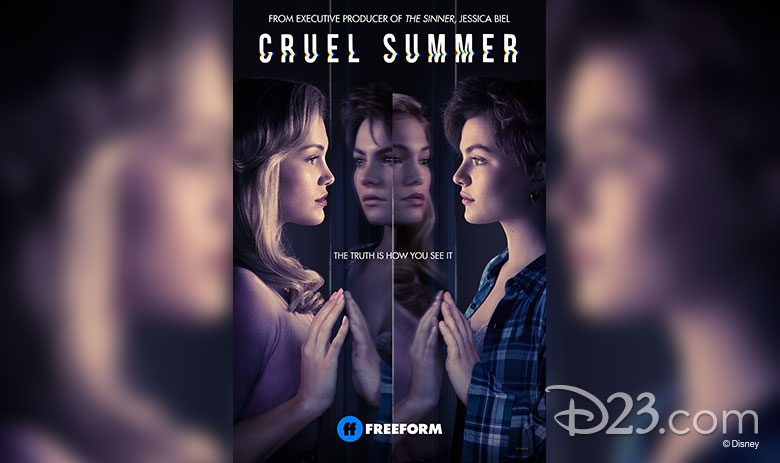 "All of the experiences I've had have culminated in this moment," adds Biel, who was eager "to step behind the camera" and be a "support system" for the actors. As she worked behind the scenes, she watched Aurelia and Holt—two "very capable young women"—come into their own. Says Aurelia, "I am so grateful every day to be working on set with these amazing, amazing creatives and actors. I'm still young. I'm learning from them. I think they will have a huge impact on my career in the future and the woman I hope to become."
During filming, Biel and Purple often found themselves getting nostalgic for the '90s. And on occasion, Aurelia, who was born in 2002, and Holt, who was born in 1997, would look to them as experts on the decade. "There are a couple of scenes where I carry a Walkman around listening to various things, but I didn't really know what it was and I didn't really know how to work it," says Holt. "Chiara, I think, had to pull the antenna of a brick phone."
Jokes Biel, "It seems to be just mostly prop-related."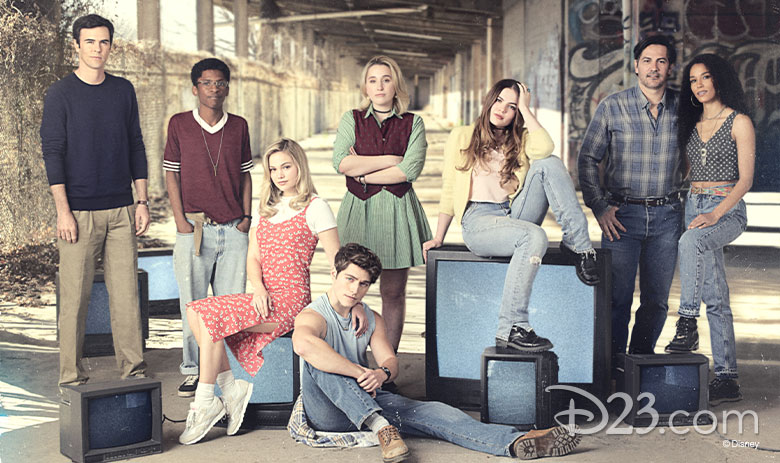 The executive producers also enjoyed bonding over '90s fashions with the young stars. "Jess and I looked at the wardrobe and we loved it; it's what we wore," says Purple. "The girls would say, 'Look how retro this is. This is so cool.' Like, that's… what we wore in 1994!"
While it was important for the characters to look real, it was just as important for them to feel real. "Each year kind of represents a different element of all of our lives: the darkness, the sadness, the youthfulness," says Aurelia. "Obviously, wardrobe, hair, and makeup play a big part in that. Mentally, you have to differentiate where you are, what you're thinking, and what's going on. For me, it's about getting in her mindset and trying to understand how much people can change and what she's going through over these three drastic years."
Beginning April 27, new episodes of Cruel Summer will air Tuesdays at 10 p.m. ET/PT on Freeform. The episodes can also be viewed the next day on Hulu.