By Beth Deitchman
The stars of Freeform's Good Trouble are extremely invested in Mariana's new tech venture, the goings-on at The Coterie, and the series' riveting love triangles—which sometimes seem, even to them, more like tantalizing trapezoids—but what really excites the actors is the relevance of the stories they're telling. Last week, during the 2021 Winter Television Critics Association press tour, Maia Mitchell (Callie), Cierra Ramirez (Mariana), Sherry Cola (Alice), Zuri Adele (Malika), Emma Hunton (Davia), Tommy Martinez (Gael), Josh Pence (Dennis), and Beau Mirchoff (Jamie) joined co-creator/executive Producer Joanna Johnson Joanna Johnson and Constance Zimmer—who, in addition to serving as a recurring guest star, will be one of the series directors this year—to discuss Good Trouble's recently launched third season. New episodes debut on Freeform every Wednesday (10 p.m. ET).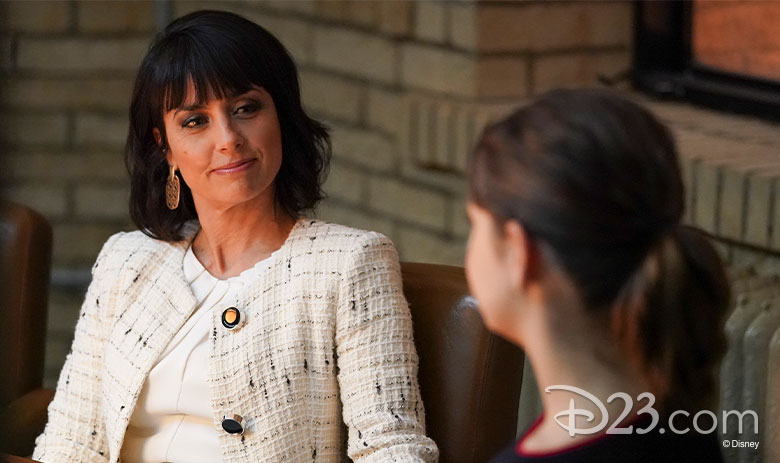 "This show has been so far ahead of the curve in telling the stories that it's been telling for years," Zimmer said, noting that's what drew her to the show in the first place. "I love being on shows that I think are pushing the envelope and telling stories that not everybody else is telling."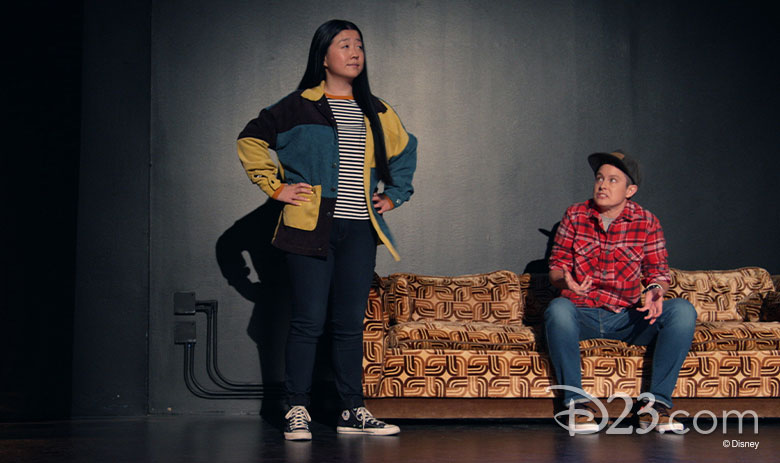 From the beginning, Good Trouble has addressed sexism in the workplace, racial injustice, and other issues that are of equal importance to Freeform's young adult audience as they are to the series' characters and stars. "Things that we talked about in season one reflect what happened in this past year and the world is barely catching up," said Sherry Cola, who plays aspiring stand-up comedian Alice, a first-generation Asian-American who manages the apartment complex many of the characters call home. She points out that the series' title is inspired by the words of the late Member of Congress and civil rights activist John Lewis, and she's proud that even in Good Trouble's first season, the series counted Black Lives Matter co-founder Patrisse Cullors and Black Lives Matter L.A. director Melina Abdullah among its consultants. Both activists have portrayed themselves on Good Trouble, and Cullors was part of the writers room during the series' second season. Cola shared, "I'll be at a protest and I'll see Melina and she just came from set. These are queens. They are true superhumans and the fact that they're part of our show really means a lot."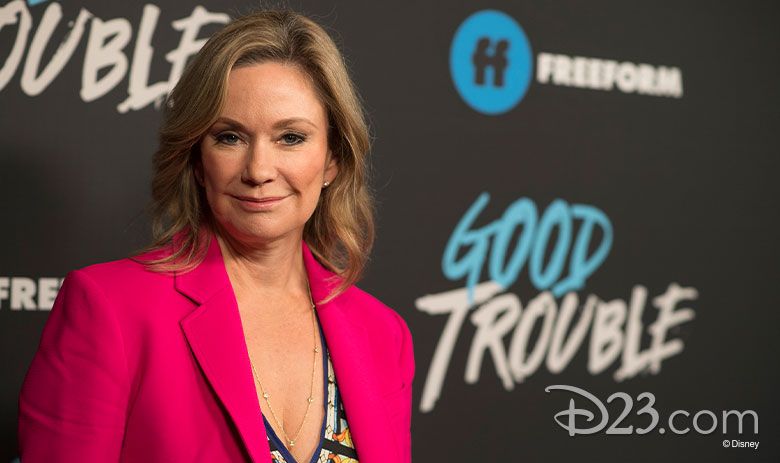 For Good Trouble's co-creator/executive producer Joanna Johnson, who said she went into television with the goal of trying "to shine some light into the world," the priority is looking at these important issues through the lens of how they're impacting the series' characters and their relationships. "We try to humanize, rather than politicize the issues," she said, noting that the writers are always striving to balance entertaining and enlightening the audience.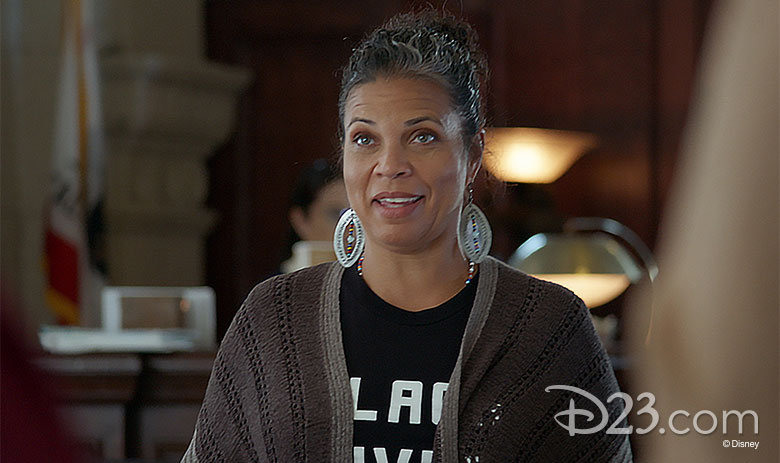 Spending quality time with Cullors, Abdullah, and real families who have been impacted by racial injustice has been invaluable in helping the cast members do their part to ensure behind the scenes that they're telling the characters' stories authentically, Zuri Adele, who plays activist Malika, shared. Adele and her fellow actors were able to see in real life how Cullors and Abdullah balance their home and family with their work, and they've been able to get a full picture of their lives. "Joanna humanizes these stories by giving us an exact experience of what the characters are really going through as a person, rather than making it this PSA [public service announcement]," Adele explained. "This is the real human experience for a well-rounded human being, and we're able to see that firsthand with the actors we work with. And then also able to implement that into our characters' lives, especially characters who live together and experience Los Angeles through such different lenses."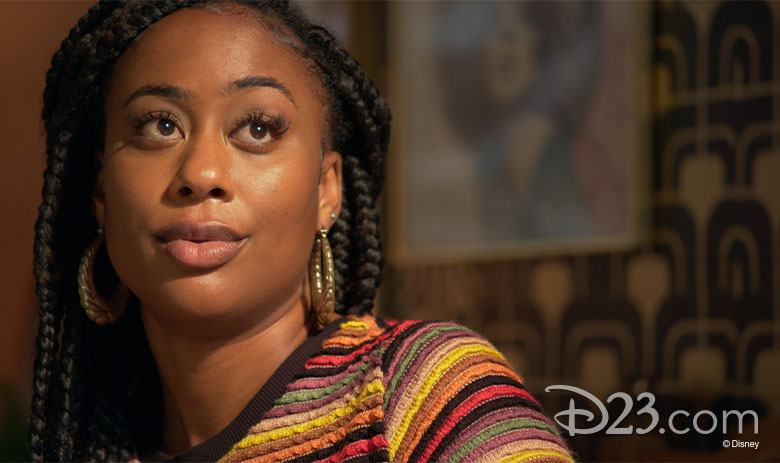 The close-knit cast also benefits from "really courageous conversations" they have with one another, Adele stressed. "We are so willing to learn from each other's perspective and to continue to do so as so many things are happening outside… The work that we do as characters has really trickled in to the family that we have and the way in which we're just willing to get into 'good trouble'—show up at protests, continue to learn how to speak up for what is needed in the world, and to represent our characters and our storyline. The main thing is that we've set such a foundation as a family by having these conversations with each other at all times."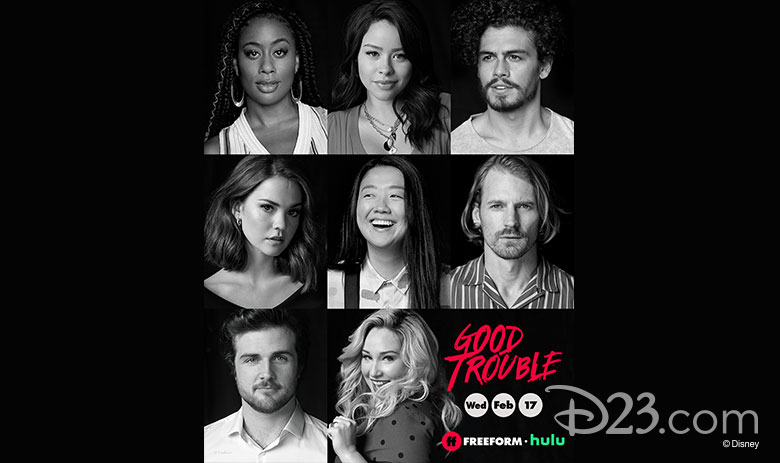 In addition to Good Trouble's relevant and relatable stories, the actors also take pride in how the series cast reflects the diversity of the world in which we live. "I have always embraced who I am and all the layers of myself, whether it's immigrant, female, queer, Asian.. there's so much to every person," Cola said. "I'm just excited to tell these stories and keep representing the Asian community and all of our communities as a whole on the show. I think on Good Trouble, we practice what we preach and we'll just tell these real-life stories of these real raw people who are messy and just doing their best and fighting for change. 'Diversity' is absolutely a hot-button word, but I think we walk the walk and we talk the talk."
In this week's episode, Callie discovers there's more to Jerod's case than she had anticipated, while Mariana and the girls come up with their own app. Meanwhile, Davia finds a way to help her students, and Gael takes a job with a renowned artist. Need to catch up? Good Trouble's first two seasons are also available to stream on Hulu.