By Zach Johnson
On January 20, 2006, it was the start of something new. High School Musical set a Disney Channel record when 7.7 million fans tuned in for the premiere. And after becoming the first TV movie soundtrack to reach No. 1 on the Billboard Top 200 chart, it became the top-selling album of the year. Directed and choreographed by Disney Legend Kenny Ortega, the film made stars out of Zac Efron (as Troy Bolton), Vanessa Hudgens (as Gabriella Montez), Ashley Tisdale (as Sharpay Evans), Corbin Bleu (as Chad Danforth), Monique Coleman (as Taylor McKessie), and Lucas Grabeel (as Ryan Evans). In honor of the film's anniversary, we're calling on Wildcats of all ages to take our quiz. Will you bop to the top?
1. Where is High School Musical set?
A) Albuquerque, New Mexico
B) Park City, Utah
C) Salt Lake City, Utah
D) Santa Fe, New Mexico
2. Gabriella and Troy meet on which holiday?
A) Christmas
B) Halloween
C) New Year's Eve
D) Valentine's Day
3. Which one of these words is NOT on a banner outside of East High School?
A) Community
B) Focus
C) Integrity
D) Respect
4. How many hats does Ryan wear throughout the film?
A) Six
B) Seven
C) Eight
D) Nine
5. What was the name of Gabriella's previous school?
A) Moon High
B) Stars High
C) Sun High
D) Wind High
6. What does Troy NOT hide behind during the winter musical auditions?
A) A camel
B) A costume rack
C) A curtain
D) A mop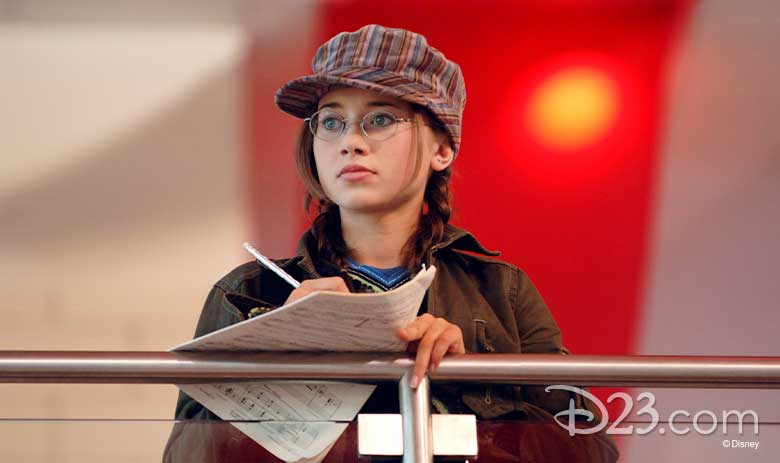 7. What is the title of the winter musical audition song?
A) "Bop to the Top"
B) "Start of Something New"
C) "What I've Been Looking For"
D) "When There Was Me and You"
8. What dance move does Ryan call a "crowd favorite"?
A) Grapevine
B) Jazz square
C) The Moonwalk
D) The Twist
9. What are the names of the lead characters in the winter musical?
A) Aimee and Mickey
B) Andy and Maddie
C) Annie and Max
D) Arnold and Minnie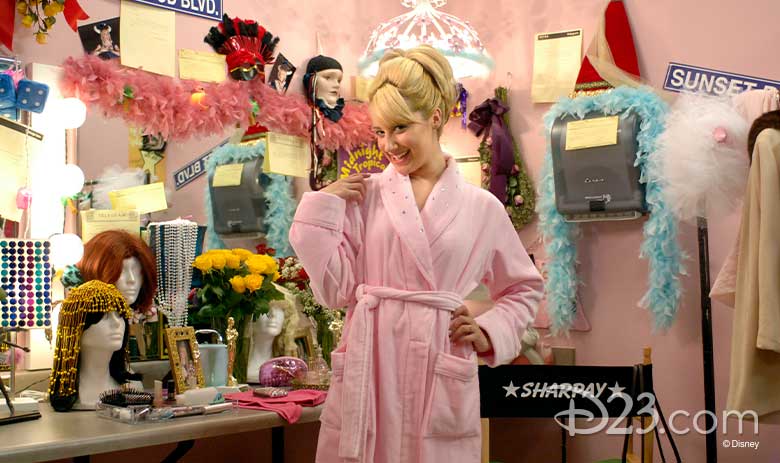 10. When are the callbacks originally supposed to take place?
A) Wednesday at 3 p.m.
B) Thursday at 3 p.m.
C) Thursday at 3:30 p.m.
D) Friday at 3:30 p.m.
11. What textbook is Martha Cox (Kaycee Stroh) reading in "Stick to the Status Quo"?
A) Advanced Algebra II
B) English Grammar & Composition
C) The New Exploring American History
D) Physics 101
12. What food does Gabriella accidentally spill on Sharpay in the cafeteria?
A) Buffalo wings
B) Chili cheese fries
C) A sloppy Joe
D) Spaghetti and meatballs
13. Which Broadway icon's photo does Chad's mom keep in (not on) the refrigerator?
A) Andrew Lloyd Weber
B) Michael Crawford
C) Nathan Lane
D) Stephen Sondheim
14. In what year did Troy's dad win the basketball championship?
A) 1981
B) 1983
C) 1985
D) 1987
15. Which necklace charm does Sharpay NOT wear?
A) A crown
B) A microphone
C) A music note
D)A star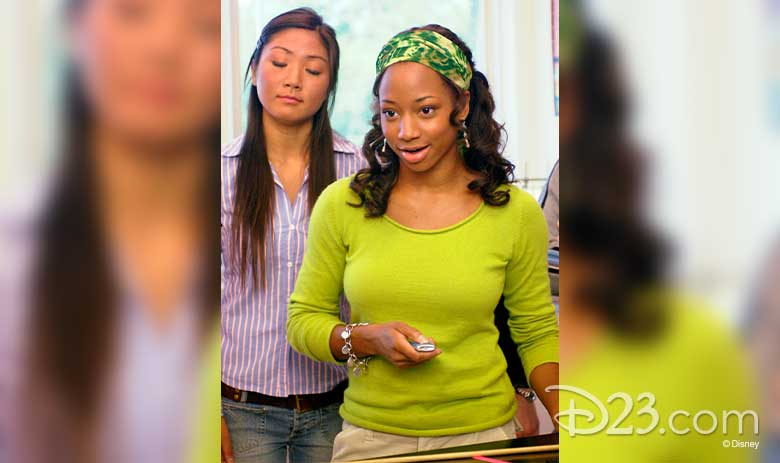 16. Which iconic woman does Taylor NOT mention in her speech to Gabriella?
A) Eleanor Roosevelt
B) Frida Kahlo
C) Jane Goodall
D) Maya Angelou
17. Which statement tee does Chad NOT wear to school?
A) Easily Distracted
B) I Come with My Own Background Music
C) I Worship Waffles
D) Smells Like Team Spirit
18. What dessert does Zeke give to Sharpay after winning the championship?
A) Apple Pandowdy
B) Brownies
C) Cookies
D) Crème brûlée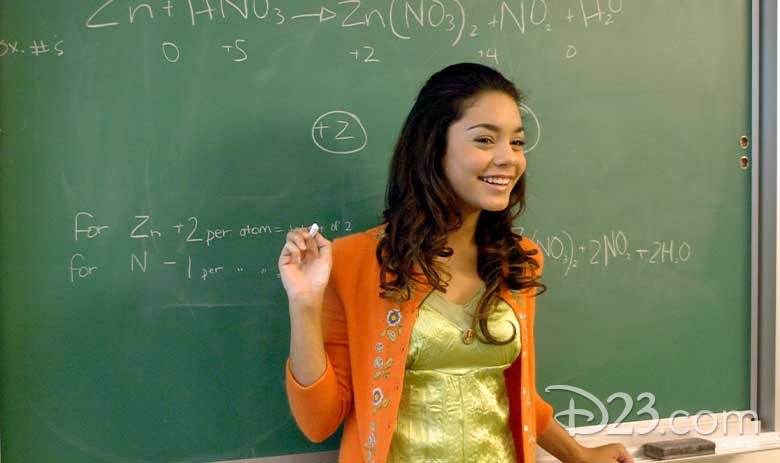 Correct Answers:
1. A, Albuquerque, NM
2. C, New Year's Eve
3. B, Focus
4. D, Nine
5. C, Sun High
6. B, A costume rack
7. C, "What I've Been Looking For"
8. B, Jazz square
9. D, Arnold and Minnie
10. C, Thursday at 3:30 p.m.
11. C, The New Exploring American History
12. B, Chili cheese fries
13. B, Michael Crawford
14. A, 1981
15. B, A microphone
16. D, Maya Angelou
17. D, Smells Like Team Spirit
18. C, Cookies
If you got…
1–6
You gotta get'cha head in the game! Better luck next time.
7–12
You're soarin', flyin'! Try again and you could go from understudy to center stage.
13–18
Way to go, Wildcat! Are you sure you weren't a student at East High?