By Andie Hagemann
Saving the galaxy requires an "Awesome Mix!"
Before Guardians of the Galaxy: Cosmic Rewind opens on Friday, May 27, at EPCOT's Wonders of Xandar pavilion, guests can rock out to the attraction's stellar track list.  Walt Disney Imagineers tested hundreds of songs before narrowing it down to six, in their classic versions, as the soundtrack for the all-new family-thrill coaster.
Here's the "Awesome Mix" for Guardians of the Galaxy: Cosmic Rewind:
"September"
"Disco Inferno"
"Conga"
"Everybody Wants to Rule the World"
"I Ran"
"One Way or Another"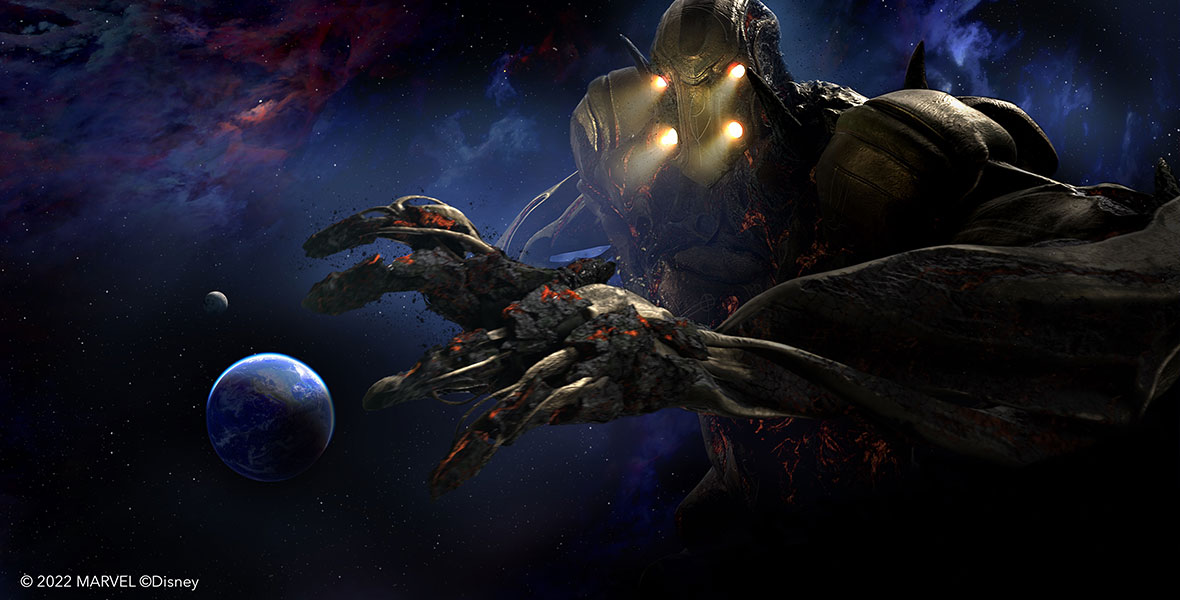 In addition to the rockin' playlist, the attraction will include Eson as the attraction's antagonist! Guests will come face to face with the Celestial, who is looking to "right a wrong in a big way" after the Guardians battled him for the Power Stone in the first Guardians of the Galaxy movie. However, the Guardians of the Galaxy—Star-Lord, Gamora, Drax, Rocket, and Groot—are stepping in to save the day. But, they can't do it alone and need guests' help to stop Eson from executing his plan.