By Andie Hagemann
"Innovative, inclusive, and enthusiastic" is how co-executive producer and story editor Erica Rothschild describes the title character of Eureka!, Disney Junior's brand-new animated series.
Set in the fantastical prehistoric world of Rocky Falls, the series follows Eureka (voiced by Ruth Righi), a young girl inventor who is way ahead of her time. She designs inventions and contraptions in the hopes of making the world a better place and moving her prehistoric community into a more modern era. Eureka! premieres Wednesday, June 22, at 7:30 p.m. ET/PT on Disney Junior. An initial batch of episodes will also premiere the same day on Disney+ and on-demand platforms.
Norton Virgien and Niamh Sharkey, who serve as co-creators and executive producers of the series, tell D23 that the immense success of Disney Junior's Doc McStuffins (for which Virgien served as a co-executive producer and supervising director) was part of the impetus for Eureka!. "Kids who watch that show get inspired to do more than they might have thought with their lives; you can be a doctor if that's your dream," he says. "Niamh and I were talking about what it would look like to create a new character who is in love with science, engineering, and inventing."
Sharkey adds, "We thought she could be the world's first Imagineer."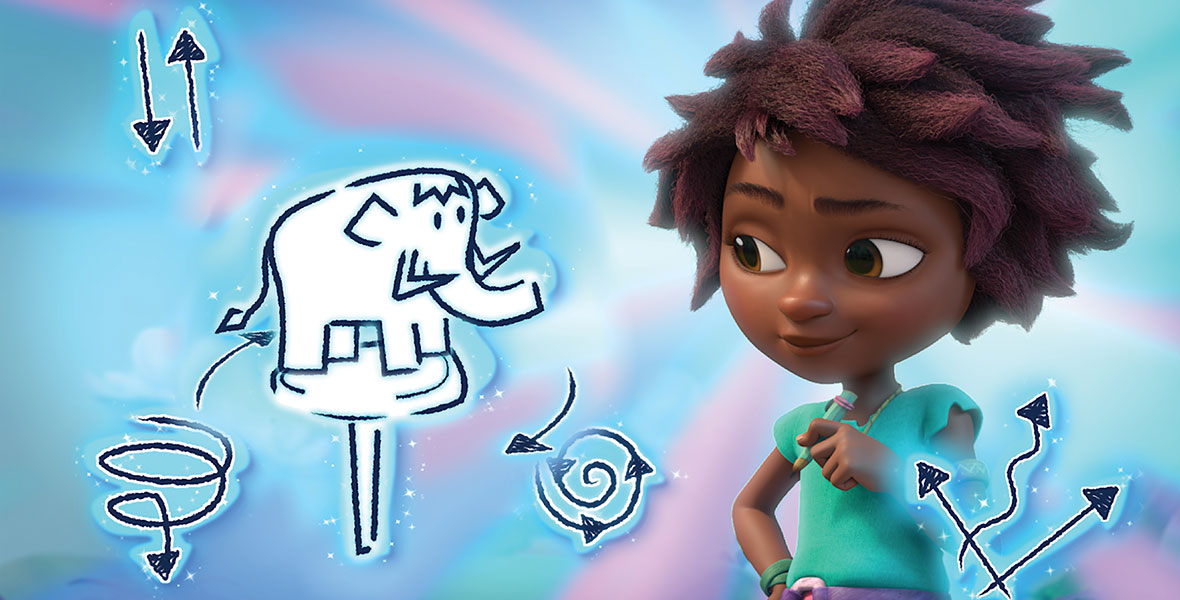 Casting Righi in the lead role initially came at the recommendation of a friend of Rothschild's who worked with the actress on the Disney Channel series Sydney to the Max. "I vividly remember the moment when I was sitting on the curb outside of a playdate talking to her about the show, and she told me, 'Oh, you have to look at Ruth,'" Rothschild says. "I'm so glad that conversation happened because I can't imagine this show without Ruth."
Virgien and Sharkey agree that Righi embodies the spirit of her character. "You really can't underscore enough how much a great voice actor can bring to an animated character," says Virgien. "So many different artists work on the animation, and it is the character's voice that ties it all together and provides its spark. Ruthie is so sophisticated with her humor, she's energetic, and such a fabulous singer, as well."
Righi leads an all-star voice cast that includes Renée Elise Goldsberry and Lil Rel Howery as Eureka's parents, Roxy and Rollo, respectively, and Javier Muñoz as her teacher, Ohm. Eureka's fearless best friend Pepper is voiced by Kai Zen, with her comedic, yet cautious pal Barry voiced by Trey Campbell. Sharkey says this group of friends is "very unexpected," explaining, "Pepper is just out there and crazy: running, jumping, and swinging from trees. While Barry is thoughtful and a little hesitant and empathetic with all the other kids, he's special in his own way." She adds Righi, Zen, and Campbell worked seamlessly with one another, much like the trio they portray.
Recurring guest roles are voiced by Ellie Kemper as the school librarian, Chee; Jack McBrayer as a pet kanga bird; Ryan Michelle Bathé as Barry's mom, Sierra; and Wendell Pierce as Barry's father, Sandy. Then, there are some very special guest stars. From Emmy Award®-winning actress Loretta Devine and world-famous drummer Sheila E. to renowned ballet dancer and best-selling author Misty Copeland, the young and young at heart will be thrilled with the slate of superstars stopping by Rocky Falls this season. Eureka's grandmother Wanda is voiced by Devine, while Yurt, a traveling musician, is voiced by Sheila E., and Rockanne, a dance teacher, is voiced by Copeland.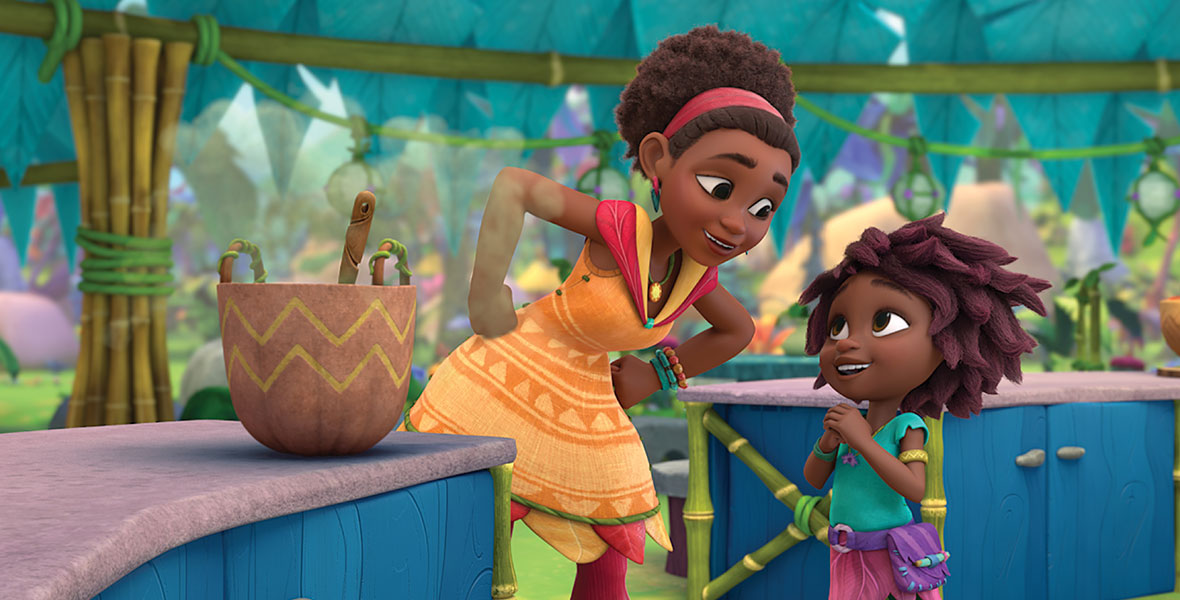 "For Sheila E., we had an episode about a world-famous drummer that Barry idolizes coming to town," Rothschild says, "so we put together our dream list of who we would want, and Sheila E. was at the top." Sheila E. was equally enthused to be a part of the show. In fact, she recorded herself drumming in character, providing a reference for animators. She also recorded herself drumming—while adapting her skills to the proper level for a young drummer—as a reference for Barry. Rothschild adds, "In addition to being amazing and throwing her heart and soul into it for the voice recording session, she dressed up as her character."
Copeland was another guest star the creators dreamed of for the episode titled "Dance, Dance, Evolution." The ballerina made quite an impression on the series creators. "We kept bringing the character back because she was so good," Rothschild says of the multiple episodes Rockanne will now be featured in this season.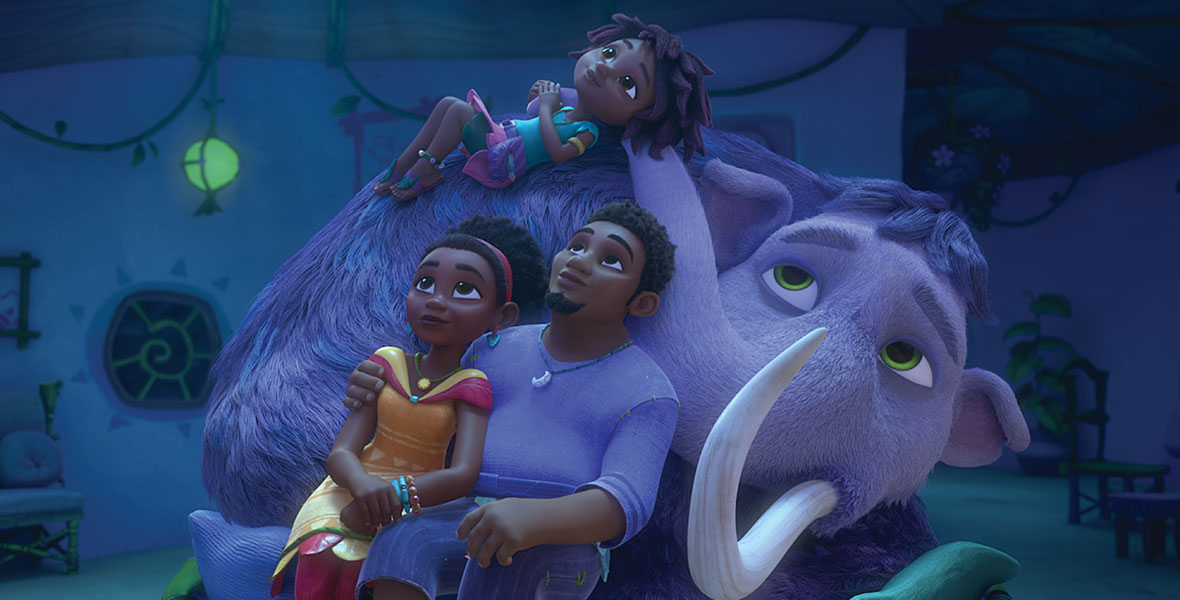 In addition to its star-studded cast, Eureka! is chock-full of life lessons and super-cool gadgets that may inspire its viewers to think less conventionally and start pursuing their own inventions. Sharkey says the unique Halloween costume Eureka creates in an episode debuting later in the season is one of her favorite inventions thus far. "[Eureka] creates a 'Spikesaurus' costume that actually fools a real 'Spikesaurus,'" she says. "She is able to work in [advanced] mechanics but with this prehistoric twist."
Virgien adds Eureka! incorporates a modern and kid-centric twist to one of the most important inventions in human history: the wheel. "In Eureka's world, the wheel is invented so the kids can go skateboarding down crazy hills," he says.
To watch Eureka create a lava-powered pizza oven, water-powered swing, the first-ever skateboard, and so much more, tune in to the series beginning June 22!