By Zach Johnson
How does one even begin reimagine the sound of Star Wars?
If you're Ludwig Göransson—the Academy Award®-, Emmy® Award-, and Grammy® Award-winning composer and record producer—it starts with some sonic subversion. And this Friday, Göransson will take Star Wars fans deeper inside the world of The Mandalorian via the new music he has written and recorded for season two, streaming exclusively on Disney+. "In the first season, everything was new. People didn't know the theme. People had never heard those sounds before. So, they weren't sure about what to think or what to feel when they heard it the first time. It wasn't until the last two or three episodes where people started to instantly recognize the music and it started to have an effect on them," Göransson recalls. "For season two, they're now used to that theme and they have it in the back of their minds. It can pay off in different ways. And depending on how you play it, or where you play it, people will immediately latch on. It was really fun and I'm excited to see if it works! I think people will be very excited and will also feel good when they watch this."
Fresh off his Emmy win for Outstanding Music Composition for a Series—and before season two of The Mandalorian premieres on October 30—D23: The Official Disney Fan Club talked to Ludwig about his inspirations, his greatest achievements, and much more: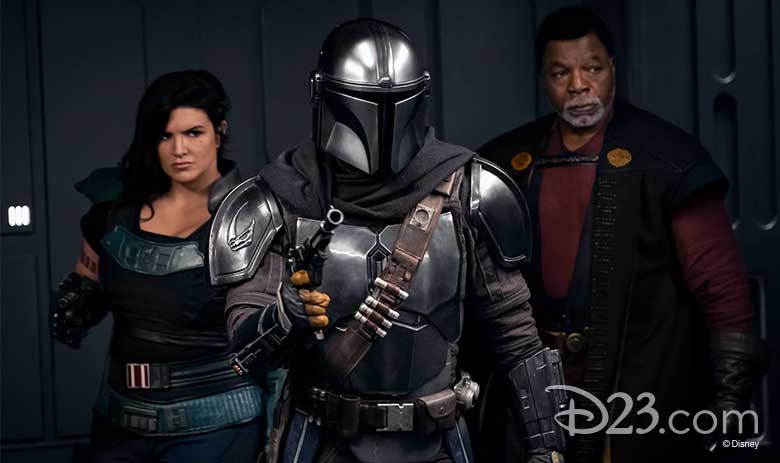 D23: The Official Disney Fan Club: John Williams' Star Wars score is iconic. What approach did you take in redefining the sound for Star Wars' first-ever live-action series?
Ludwig Göransson (LG): I constantly reminded myself how I felt watching Star Wars for the first time—or hearing the music of Star Wars for the first time. I was about 8, 9, or 10 years old; I think I heard the music before I saw the movie. It was the music that drew me into the universe and that made me fall in love with it, and the music transferred me to feeling like I was on a different planet or in a different universe. That was the feeling that I tried to reconnect to when I started on this journey to write the music for The Mandalorian.
D23: Season two follows The Mandalorian and The Child as they travel to new planets throughout the galaxy. What did you want to convey with the music and sounds for each of the new characters and settings? And how do you ensure they're cohesive within the series?
LG: For season one of The Mandalorian, there were no rules. There were no boundaries. The music could be any type of instrument and it could be any type of genre. It's the production and the use of the orchestra that glues all the instrumentations together. That's why it was important to me that on every episode we still used a full 75-piece orchestra, which is very unique for a TV show… It's that combination that makes all these different instruments and sounds work. It feels like it's all part of the same universe, even though musically it's from all around the world. I remember in season one, people reacted differently to what they heard. I would get questions from people like, 'Is that a South American flute?' People weren't really sure what they were listening to. In fact, it was a recorder from the baroque era. The way you can manipulate sounds today is so interesting.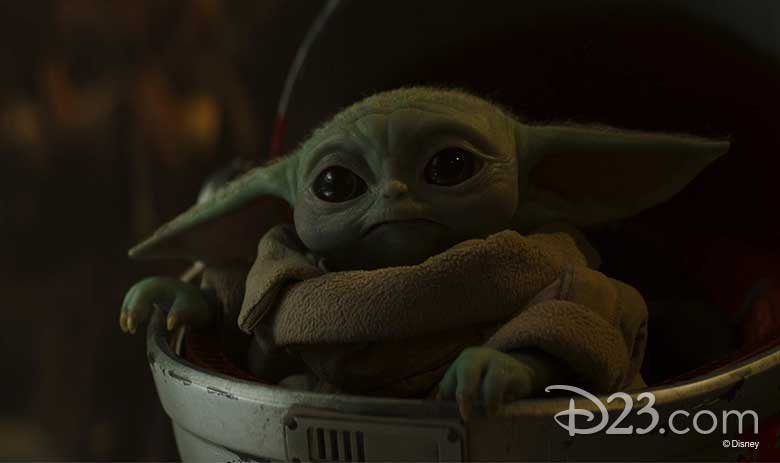 D23: What can you tease about the new music you wrote for The Mandalorian?
LG: There are so many different places we go to and so many new characters we meet. They all have different sounds and instruments tied to them. There is a lot we're going to go through. Every episode is kind of its own journey, like it was in season one, so there's going to be a lot of new material incorporated. There are also going to be lots of themes people recognize and feel warm at heart with, but you'll hear different iterations of them.
D23: How does it feel to be so embraced by both critics and the Star Wars community?
LG: I'm really humbled for all the positive feedback the show's been getting from people as Disney+ opens up throughout the world. Sweden just got it last month. It's been interesting, because I've been hearing from different people all over the world whenever Disney+ comes out in their country. Even though the season ended, I never felt like people stopped watching it. That's kind of a new feeling for me. It builds. It's a wonderful thing to be a part of. This is definitely something that I think is going to bring a lot of joy to a lot of households. Hopefully we'll keep going and hopefully I'll be on this journey for a long time.