By Zach Johnson
We're certainly not hurting for good TV!
For three days, D23: The Official Disney Fan Club attended the Summer TCA Virtual Press Tour to discover what the future of linear and streaming looks like for The Walt Disney Company. Between all the announcements and presentations, the future looks brighter than ever. Read on to learn more about Andor, Atlanta, The Come Up, Epic Adventures with Bertie Gregory, Growing Up, grown-ish, Hair Tales, ReasonableDoubt, Reboot, Reservation Dogs, and She-Hulk: Attorney at Law, among other series.
FX and Freeform presented on Tuesday, followed by Disney+, Disney Branded Television, National Geographic, and Walt Disney Studios on Wednesday. Hulu Originals and Onyx Collective closed on Thursday. Below is a chronological recap of the Summer TCA presentations, as well as some additional announcements.
FX
FX's new limited series The Patient will premiere Tuesday, August 30, exclusively on Hulu. A psychological thriller from the minds of The Americans' Joel Fields and Joe Weisberg, The Patient follows a therapist, Alan Strauss (Steve Carell), who is held prisoner by a patient, Sam Fortner (Domhnall Gleeson), who reveals himself to be a serial killer. Sam has an unusual therapeutic demand for Alan: Curb his homicidal urges. To survive, Alan must get inside Sam's disturbed mind and stop him from killing again.
FX's award-winning comedy series Atlanta will return for its fourth and final season with a special two-episode premiere on Thursday, September 15, at 10 p.m. ET/PT on FX (streaming the next day on Hulu). The 10-episode season finds Earn (Donald Glover), Alfred "Paper Boi" Miles" (Brian Tyree Henry), "Darius" (LaKeith Stanfield), and Van (Zazie Beetz) back in their hometown. The question is: Did Atlanta change or did they?
The second season of FX's Reservation Dogs debuted Wednesday with two episodes on Hulu; new episodes will be released every Wednesday. The half-hour comedy follows the exploits of Elora Danan (Devery Jacobs), Bear Smallhill (D'Pharaoh Woon-A-Tai), Willie Jack (Paulina Alexis), and Cheese (Lane Factor), four Indigenous teenagers in rural Oklahoma. Reflecting on the success of its acclaimed first season, Reservation Dogs co-creator and showrunner Sterlin Harjo said, "I thought people would like it, but it struck a chord that I didn't know it would strike… It was like this boomerang that was sent out to the universe, and it's been coming back to us. For that, I am very grateful."
FX also announced it has ordered The Veil, a limited series thriller exclusively for Hulu from Steven Knight, starring Emmy® Award winner Elisabeth Moss. The gripping thriller will explore the surprising and fraught relationship between two women who play a deadly game of truth and lies on the road from Istanbul to Paris and London. One woman has a secret, the other a mission to reveal it before thousands of lives are lost.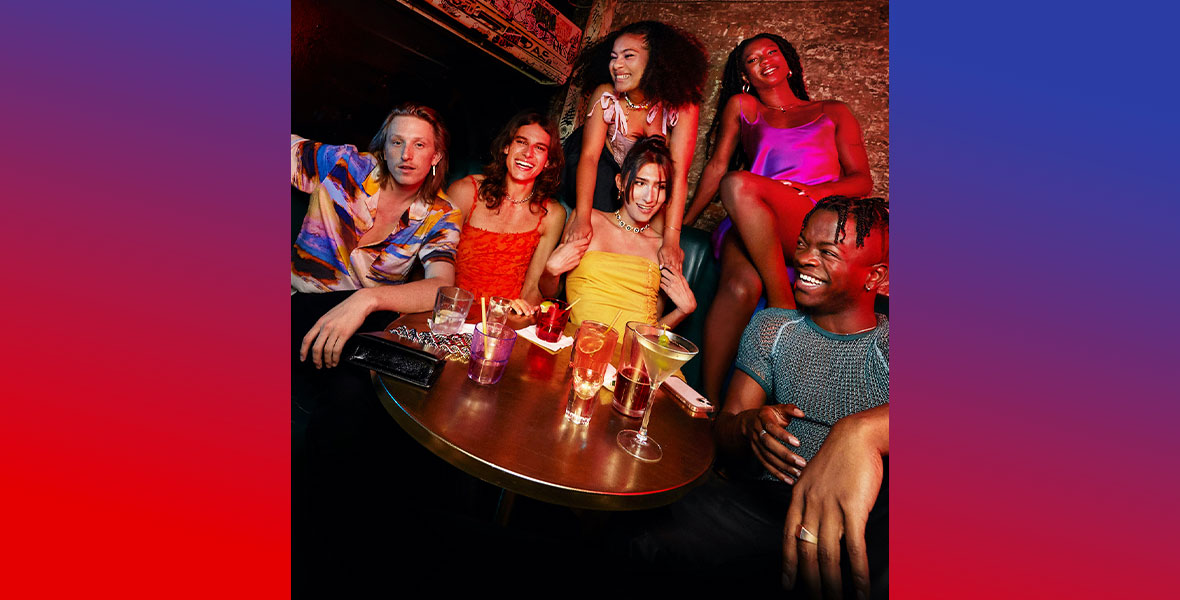 Freeform
Freeform announced the cast and premiere date for The Come Up, the first of three unscripted series it will release this year. The Come Up offers a glimpse into the wildest feelings and vibrant moments that define coming-of-age in a post-pandemic New York. The series follows six young disruptors—Taofeek Abijako, Fernando Casablancas, Ben Hard, Claude Shwartz, Ebon Trower, and Sophia Wilson—as they follow their dreams and pursue love and art on their own terms. The Come Up will premiere Tuesday, September 13, with four episodes airing back to back. After that, two episodes will air each week. All episodes will be available to stream on Hulu the following day.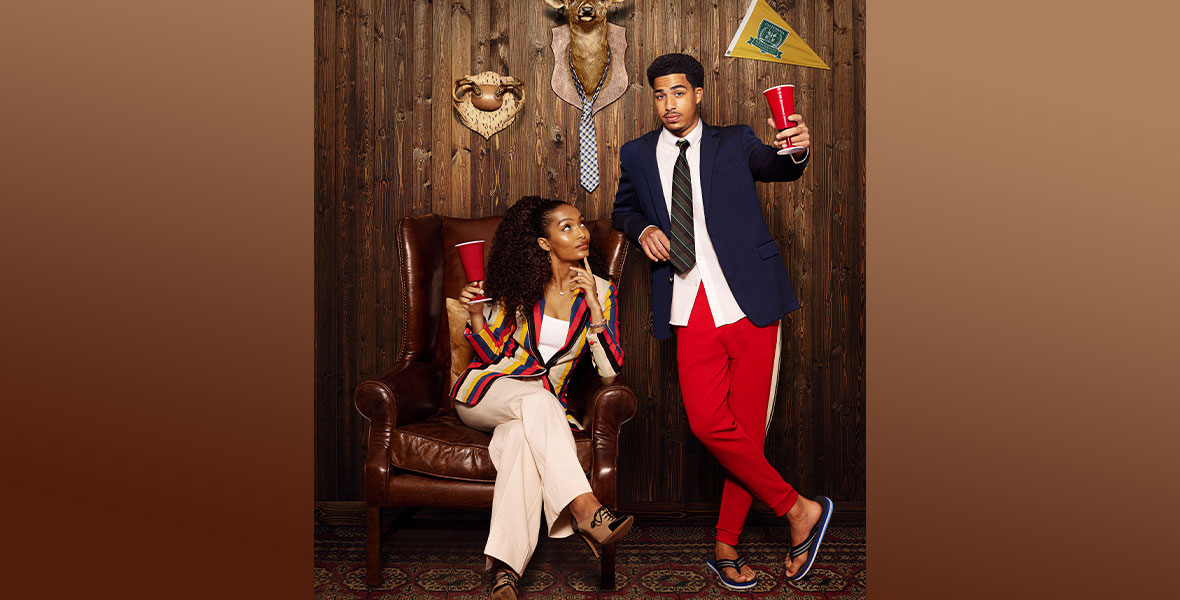 The hit comedy series grown-ish is currently in its fifth season, airing Wednesdays at 10 p.m. ET/PT (streaming the next day on Hulu). black-ish star Marcus Scribner has joined the cast, reprising his role as Junior as he embarks on his own journey to being "grown." And just like her character, Zoey, grown-ish star Yara Shahidi is now a college graduate. "It's worked together, and it's been a hand-in-hand thing that's made me appreciate acting, entertainment, and academia," she said. "And I'm forever going to be a nerd."
In addition, Freeform announced it has renewed Good Trouble for a fifth season.
Disney+
Fall premiere dates were unveiled for several series, including Disney Branded Television's Growing Up and The Mighty Ducks: Game Changers Season 2; National Geographic's Epic Adventures with Bertie Gregoryand Super/Natural; and Dancing with the Stars Season 31. Ahead of its Disney+ Day premiere, Epic Adventures with Bertie Gregory was renewed for a second season, which is currently filming, and a new premiere date for She-Hulk: Attorney at Law from Marvel Studios was also announced.
Created by Brie Larson and Culture.House, Growing Up is an innovative hybrid docu-series that explores the challenges, triumphs, and complexities of adolescence through compelling coming-of-age stories. Speaking about the idea behind Growing Up, Larson said, "I realized that I was living with shame about who I was, and I was noticing how I was presenting myself in the world… shielding certain parts of myself and living in fear—and I was like, if I'm feeling this way, other people must feel this way." The series uses narrative, experimental, and documentary filmmaking to follow one casted individual, ages 18-22, as they tell their story. They represent a wide range of lived experiences, giving audiences emotionally powerful narratives that offer an engaging look at teenage-hood and the diverse social, familial, and internal obstacles young people face on their path to self-discovery and acceptance. All 10 episodes of Growing Up will be available to stream on Wednesday, September 8, to celebrate Disney+ Day.
Another Disney+ Day debut will be Epic Adventures with Bertie Gregory. The face of a new generation of aspirational adventurers and natural history filmmakers, National Geographic Explorer Bertie Gregory takes viewers on epic and nail-biting journeys that push into the most spectacular and secretive corners of our wild world. Armed with leading-edge film technology, Epic Adventures with Bertie Gregory breaks the mold of traditional natural history programming by telling extraordinary, real-life animal stories and taking viewers along for every beat of the action. For weeks at a time, Gregory immerses himself into the animals' lives to capture the untold stories of iconic creatures living in some of the harshest environments on our planet. Watch in awe as Gregory braves the icy worlds of Antarctica in search of the biggest gathering of whales ever filmed and comes face-to-face with specialist buffalo-hunting lions in Zambia. In this multipart adventure series, Gregory takes viewers on an ambitious odyssey across the globe, showcasing the natural world at a time when it faces its greatest challenges.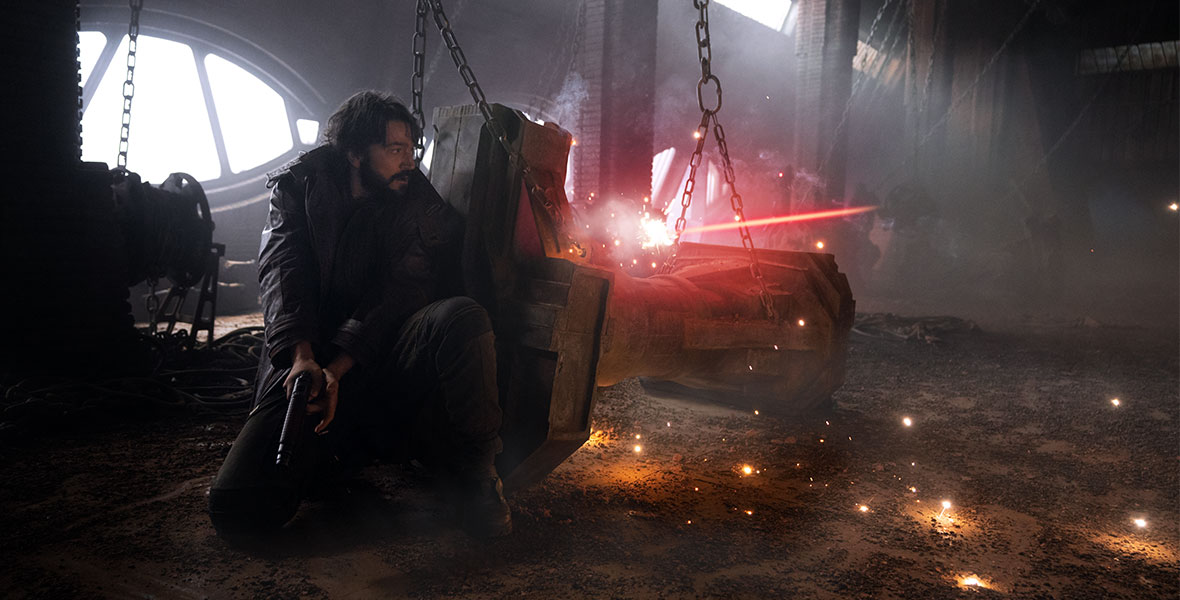 The 12-episode series Andor takes place before the events of the 2016 film Rogue One: A Star Wars Story. Debuting Wednesday, September 21, with three episodes, Andor will explore a new perspective from the Star Wars galaxy, focusing on Cassian Andor's journey to discover the difference he can make in an era filled with danger, deception, and intrigue. During Wednesday's presentation, actor Diego Luna and creator and showrunner Tony Gilroy said Andor will have two seasons set over a five-year period. "We are covering one year in our first 12 episodes that we've completed," Gilroy said. "We are going to do another 12 episodes starting this November."
Marvel Studios announced Thursday, August 18, will be the new premiere date for She-Hulk: Attorney at Law, and new episodes will stream every Thursday thereafter. The comedy series follows Jennifer Walters (Tatiana Maslany), an attorney specializing in superhuman-oriented legal cases who must navigate the complicated life of a single, 30-something who also happens to be a green 6-foot-7-inch superpowered hulk. The series will feature multiple cameos from the Marvel Cinematic Universe, including Charlie Cox as Matt Murdock/Daredevil. "Charlie is amazing" and "does some great work," said Maslany. "The tone of our show is so different [from Daredevil], and to see his character in the tone of She-Hulk is really fun." Echoing that point, director and executive producer Kat Coiro added, "Charlie and Tatiana have such great chemistry."
Executive produced by James Cameron and narrated by Benedict Cumberbatch, Super/Natural will premiere Wednesday, September 21. The series will utilize the latest scientific innovations and filmmaking technology to reveal the secret powers and super-senses of the world's most extraordinary animals. See and hear beyond normal human perception to experience the natural world just as a specific species gets to do.
Disney+ also announced that Season 31 of Dancing with the Stars will premiere on Monday, September 19. The ballroom competition will be hosted by Tyra Banks and Alfonso Ribeiro and judged by Len Goodman, Derek Hough, Carrie Ann Inaba, and Bruno Tonioli. In addition, Disney+ revealed Season 2 of The Mighty Ducks: Game Changers will debut on Wednesday, September 28. After winning back the Mighty Ducks name last year, the team and their coach, Alex Morrow (Lauren Graham), hit the road to attend an intense summer hockey institute in California run by a charming yet hardcore former NHL player, Colin Cole (Josh Duhamel). It's a place for kids to excel at hockey—without having to worry about school. As the Ducks try to survive in this super-competitive environment, they're faced with the question: Can you win summer?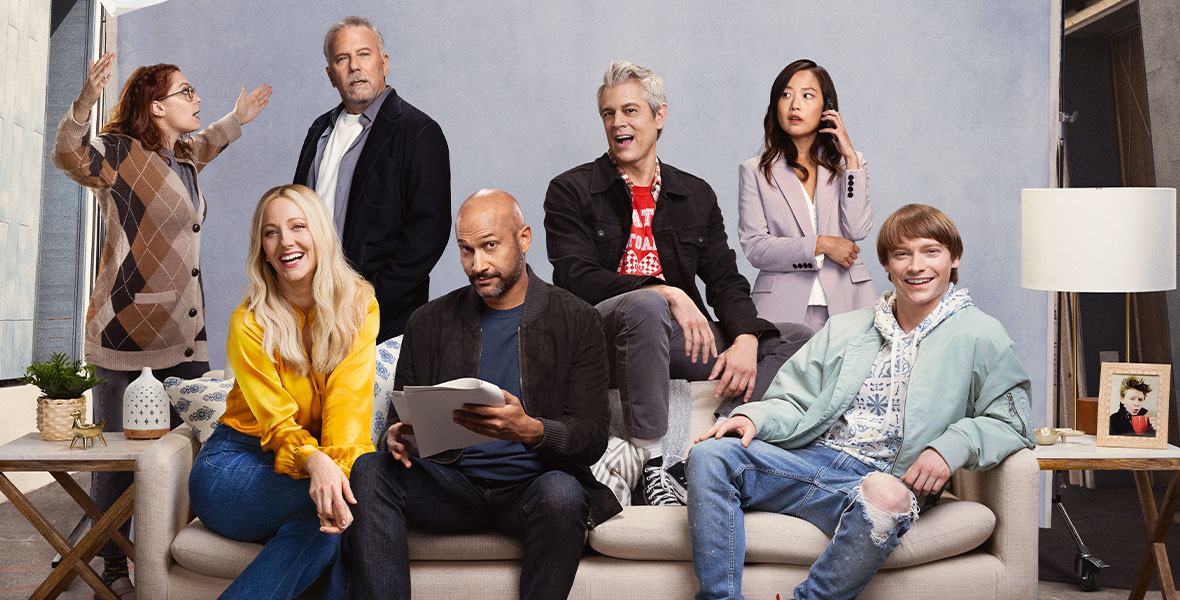 Hulu Originals
Reboot, an eight-episode comedy series, will premiere Tuesday, September 20, with two episodes. It hails from Steven Levitan, the Emmy Award-winning co-creator of Modern Family, and stars Keegan-Michael Key, Judy Greer, Johnny Knoxville, Paul Reiser, Rachel Bloom, Calum Worthy, and Krista Marie Yu. Hulu reboots an early 2000s family sitcom, forcing its dysfunctional cast back together. Now, they must deal with their unresolved issues in today's fast-changing world. This will be addressed in the writers room, over which Reiser's character presides. "I know a lot of people in comedy think the pendulum has swung too far, being politically correct and woke and all that," Levitan said. "We are all so afraid. People are so ready to cancel somebody with one perceived misstep. I find that a fascinating time we are in. We are all trying to manage the 'what can you say, what can't you say, what's wrong with that, how is that offensive' [conundrum]. The whole interesting part is how sacred a writers room needs to be. People need the freedom to explore and say things." According to Levitan, this aspect of Reboot "reflects the time we live in—and, more to the point, the times we work in."
Premiering Wednesday, September 7, with three episodes, Tell Me Lies follows a tumultuous but intoxicating relationship as it unfolds over the course of eight years. When Lucy Albright (Grace Van Patten) and Stephen DeMarco (Jackson White) meet at college, they begin a seemingly normal relationship. But they quickly fall into an addictive entanglement that will permanently alter not only their lives, but the lives of everyone around them. "The first year of college is a chance for everyone to reinvent and find themselves," Van Patten said. "And that's exactly what they're doing. They don't know themselves, and so they feel like they're finding themselves in each other." White, however, hopes viewers don't "romanticize" the couple's relationship, saying, "It's about the negative effects of what happens when people get attached this way."
Inspired by the life and stand-up of star and co-creator Chris Estrada, This Fool is an irreverent, cinematic half-hour comedy set in working class South Los Angeles. The show centers around Julio Lopez, a 30-year-old who still lives at home, has been dating his girlfriend on and off since high school, and finds any excuse to avoid dealing with his own problems. Julio works at Hugs Not Thugs, a gang rehabilitation non-profit, where he butts heads with his older cousin, Luis, an ex-gang member who just got out of prison and moved in with Julio and his family. This Fool premieres Friday, August 12.
Premiering Thursday, August 25, on Hulu, the limited series Mike will chronicle the dynamic and controversial life of boxing icon Mike Tyson, played by Trevante Rhodes. In doing so, the series will also examine class and race in America, fame, misogyny, the wealth divide, the promise of the American Dream, and, ultimately, society's role in shaping Tyson's narrative. "Redemption was never the goal of this story," showrunner Karin Gist explained. "We want to challenge what people think they know about him."
Hulu Originals also announced two additions to its slate of original programming, including series orders for Devil in the White City, starring Keanu Reeves, and The Other Black Girl, which hails from Onyx Collective. Devil in the White City, based on Erik Larson's bestselling book, follows Dr. H. H. Holmes, a serial killer and the man behind the "Murder Castle" during the 1893 Chicago World's Fair, and Daniel H. Burnham, a demanding but brilliant architect who races to make his mark on the world. The Other Black Girl tells the story of Nella, an editorial assistant who is tired of being the only Black girl at her company and welcomes the arrival of new hire Hazel. But as Hazel's star starts to rise, Nella realizes something sinister is going on at the company.
Planet Sex with Cara Delevingne, which explores the world of human sexuality through Cara Delevingne, will premiere on November 18, with all episodes released at once. And, as previously announced, The D'Amelio Show Season 2 will debut September 28.
Onyx Collective
Conceptualized by Michaela angela Davis and hosted by Tracee Ellis Ross, each episode of The Hair Talesdocu-series will connect the personal tales of phenomenal Black women to broader societal and historic themes. The stories shared in the series will offer an honest and layered look into the complex culture of Black hair and, ultimately, Black women's identity, beauty, cultural and social contributions, and humanity. The Hair Tales will debut with the first two episodes on Hulu and OWN, with two episodes releasing weekly on Hulu and one episode releasing weekly on OWN.
Reasonable Doubt, premiering Tuesday, September 27, on Hulu, is a sexy legal drama that centers on Jax Stewart (Emayatzy Corinealdi), a high-powered criminal defense attorney in Los Angeles dealing with past traumas, a failing marriage, motherhood, and a murder case… all while trying to keep her life together. "A lot of times when you have legal dramas, you're focused on the work and the profession, and there's a little bit of personal," executive producer Raamla Mohamed said. "But I think what separates the show for me is that it's about a woman who's balancing all the things that women have to balance: her career, her friendships, her marriage, her kids. It's all those things that, as women, we have to coordinate and figure out. I think the great thing about it is that you get to see her have a really full life. And sometimes she wins in one part of her life, and then sometimes she wins in another part—just like all women do."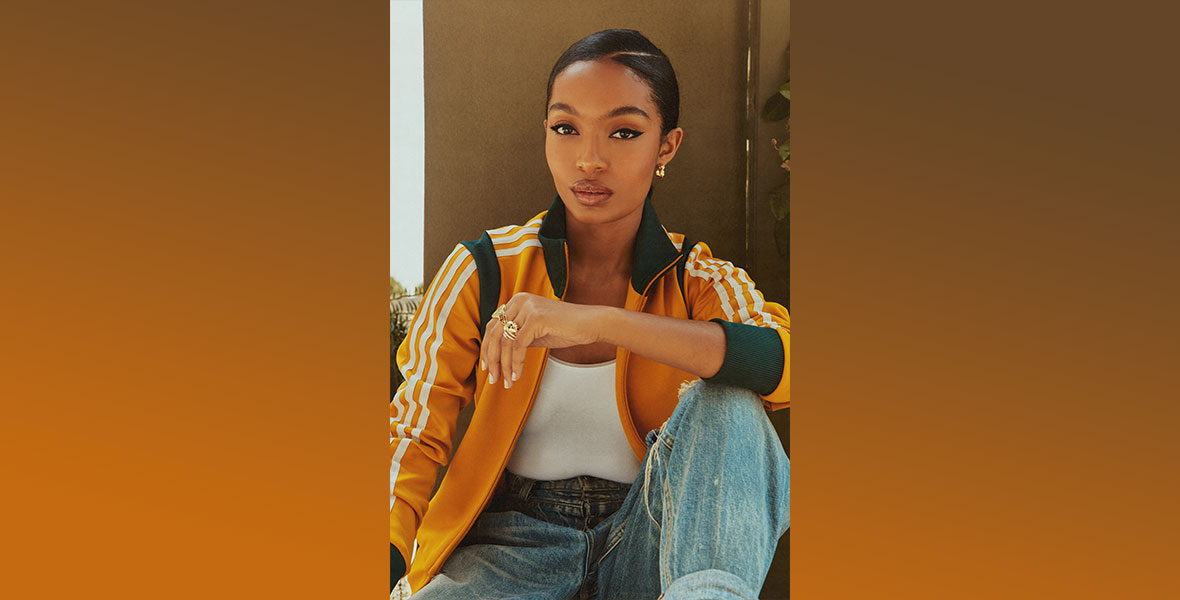 ABC Signature extended its deal with Yara Shahidi and her 7th Sun Production Company to include a partnership with Onyx Collective. Along with her business partner and mother, Keri Shahidi, she will continue to develop and produce scripted and alternative television projects for cable, streaming, and broadcast as a part of their exclusive deal. The Shahidis join an extensive roster of prolific creatives bringing their thoughtful narratives to Onyx Collective, including Ryan Coogler, Destin Daniel Cretton, Prentice Penny, Natasha Rothwell, and, most recently, Erika Green Swafford.
Just before its presentations, Onyx Collective also announced three upcoming series. First, the true crime docu-series Ring of Fire: The Life of Annie Mae Aquash (working title) will examine the extraordinary life of Annie Mae Aquash and unravel the decades-old mystery behind her murder. A Mi'kmaq woman from Nova Scotia, Canada, Aquash was a mother, a teacher, and a revolutionary who fought for Indigenous rights and whose death went unsolved for almost 30 years, becoming one of Indian Country's most infamous cases. Set between the sweeping landscape of American politics in the volatile 1970s and the present‐day quest for answers led by her daughter, this is a shocking story of murder, intrigue, love, and betrayal that contextualizes her case within the current epidemic of missing and murdered Indigenous women and girls.
Second, rapper and car collector Swizz Beatz will visit car-loving destinations in The Untitled Swizz Beatz Project to examine the area's distinctive car culture and bring together two otherwise disparate car clubs over a shared love of all things automotive. He'll also share an appreciation for what it's like to beat the odds through sheer drive.
Third, Searching for Soul Food will follow celebrity chef Alisa Reynolds as she discovers what soul food looks like around the world. Along the way, she will explore the stories, people, and traditions of each place she visits, bringing her own flavor right along with her. The international journey will find Reynolds exploring the culinary worlds of Mississippi, Oklahoma, Appalachia, South Africa, Italy, Jamaica, Peru, and Los Angeles.