By Zach Johnson
For decades, The Walt Disney Company has been entertaining the world at the highest levels, creating connections with billions of people with its treasure trove of long-lasting, valuable content. Today, during The Walt Disney Company's 2022 Upfront presentation in New York City, Disney executives and talent celebrated the Company's unrivaled history of storytelling excellence, while looking toward the 100th Anniversary Year. Below, we've rounded up some of the exciting projects coming soon to screens.
In his opening remarks, Bob Chapek, CEO of The Walt Disney Company, told the audience, "As many of you know, Disney will be celebrating our 100th Anniversary later this year—and that is an incredible milestone. I can't help but think about this moment in the context of what this company has always been, what it is today, and what it will be. Over the last 100 years, we've brought iconic stories and characters to life in new and innovative ways. We've shaped global culture and created new memories for millions of families and fans across generations, and we've repeatedly defined and redefined the entertainment landscape through pioneering technologies that give our storytellers bigger and better candidates. And, we've created an unmatched synergy machine that enables audiences to make our stories part of their everyday lives. Ten decades of creativity, innovation, and determination created the Walt Disney Company that you know today—the most enduring and beloved name in entertainment."
Following remarks from Kareem Daniel, Chairman of Disney Media and Entertainment Distribution (DMED), and Rita Ferro, President of Advertising Sales for DMED, Peter Rice, Chairman of Disney General Entertainment Content, joined the stars of Hulu's Only Murders in the Building—Disney Legend Steve Martin, Martin Short, and Selena Gomez—onstage. They shared a trailer for the comedy series' second season, streaming June 28. Following the shocking death of Arconia Board President Bunny Folger (guest star Jayne Houdyshell), Charles (Martin), Oliver (Short), and Mabel (Gomez) must race to unmask her killer. However, three (unfortunate) complications ensue—the trio is publicly implicated in Bunny's homicide; becomes the subjects of a competing podcast; and has to deal with New York neighbors who think they committed murder!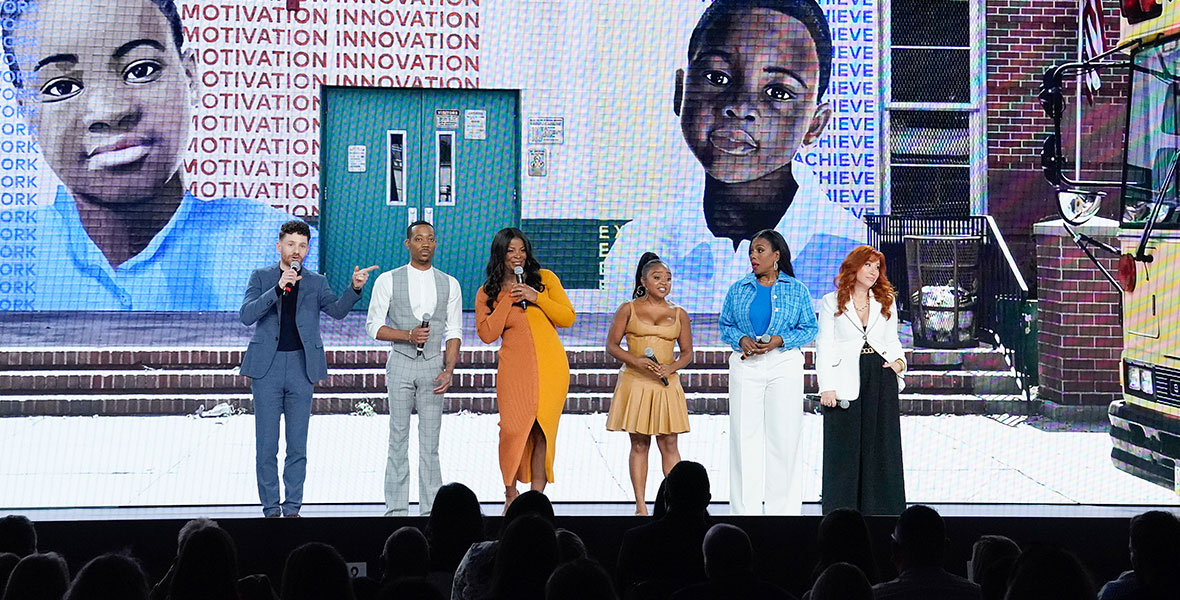 Next, Kerry Washington and Emayatzy Corinealdi shared a first look Onyx Collective's legal drama Reasonable Doubt; Claire Danes introduced FX's limited series Fleishman Is in Trouble; and Kumail Nanjiani previewed Hulu's "darkly comedic" Welcome to Chippendales. Additional talent who appeared onstage included The Kardashians' Kris Jenner and Khloé Kardashian; Life & Beth's Amy Schumer; Grey's Anatomy's Ellen Pompeo; Abbott Elementary's Quinta Brunson, Janelle James, Chris Perfetti, Sheryl Lee Ralph, Lisa Ann Walter, and Tyler James Williams; and ABC News' David Muir.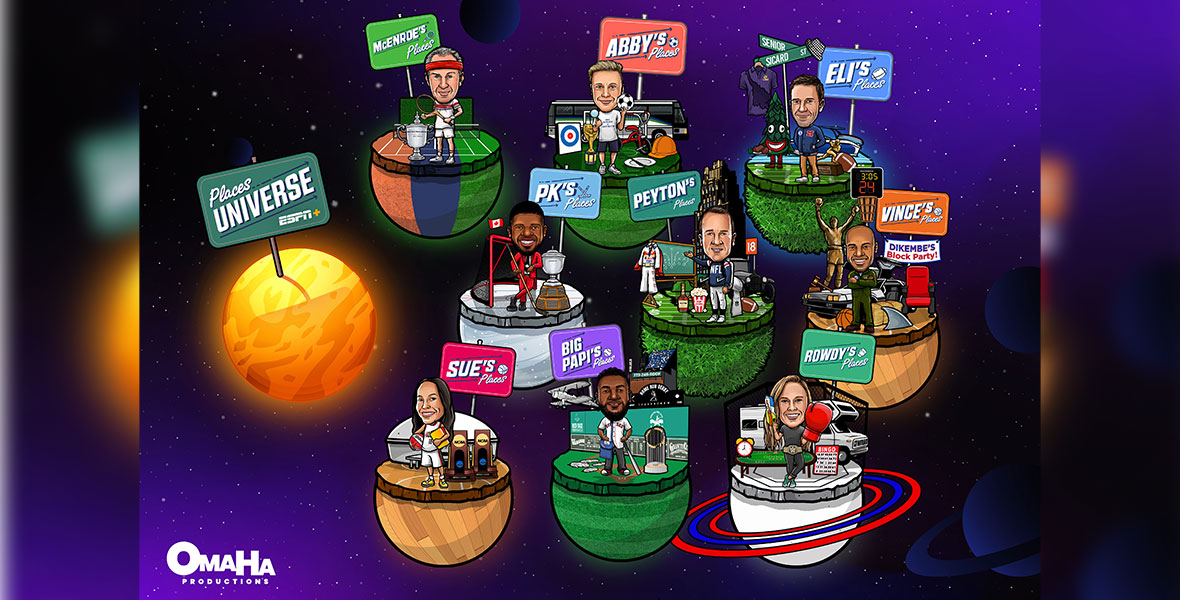 During the ESPN segment of the presentation, Peyton Manning and Eli Manning announced the second expansion of the popular Places Universe on ESPN+ through 2024. The Emmy-nominated series returns with three new sports, each hosted by a legend from that sport: Sue's Places will hit the hardwood exploring college basketball with two-time NCAA Champion Sue Bird; P.K.'s Places will take the ice and explore the NHL with three-time All-Star P.K. Subban; and McEnroe's Places will serve up stories from tennis with 17-time Grand Slam Champion John McEnroe. Additionally, Eli's Places will return for a second season and Peyton's Places will return for a third season.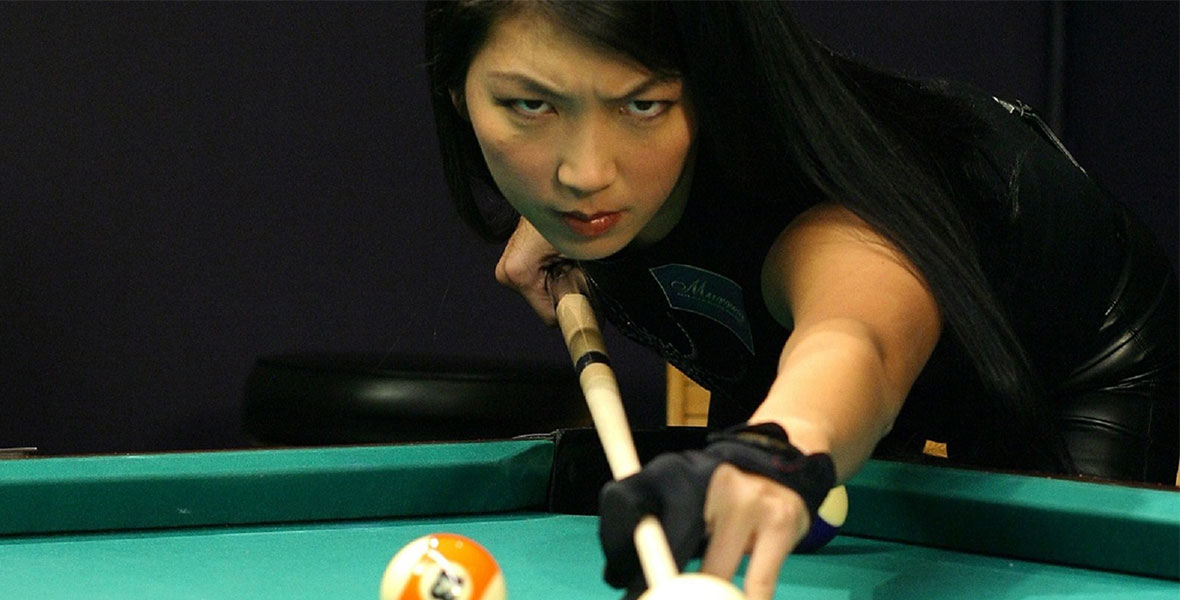 ESPN Films announced production is underway on a 30 for 30 documentary on professional pool player Jeanette Lee, aka the Black Widow, an Asian American icon and top billiards player who brought strength, sex appeal, and skill to pool halls around the world. Now, Lee looks back on her storied career and opens up about her life and legacy like never before. ESPN Films also announced that production has started on a 30 for 30 documentary chronicling one of the most notorious football teams to ever play the game: the 2000-2001 Baltimore Ravens. The rest of the NFL hated them—but no one could say a thing, because they couldn't beat them. Luckily for sports fans, the team's reign coincided with the rise of the "reality television" era via Hard Knocks.
Earlier today, The Walt Disney Company, ESPN, and the XFL announced they had reached an exclusive, global multi-year agreement—and to celebrate, Dany Garcia and Dwayne Johnson appeared onstage to share details about the exciting endeavor. The professional football league, featuring an ownership group led by Garcia, Johnson, and Gerry Cardinale's RedBird Capital Partners, will kick off a return season on February 18, 2023, which will continue through the spring with 40 regular-season matchups, two semifinal playoff games, and the championship. XFL matchups will be featured on a combination of ABC, ESPN networks, and FX. The agreement includes exclusive content rights across digital, social, and direct-to-consumer outlets, including ESPN+.
"This is a definitive moment for the XFL and the beginning of an incredible, long-term partnership for the league, building on my longstanding, very successful legacy relationship I've had with Disney throughout my career," said Johnson. "We're excited to be working with global visionaries that are aligned with the XFL's values, are true team players, and share our ambitious goals to grow the XFL as a global sports and entertainment business. Through the combined power of Disney and the XFL, together we will create a new powerhouse on the sports calendar and bring a dynamic game of football to fans everywhere. Time to ball out."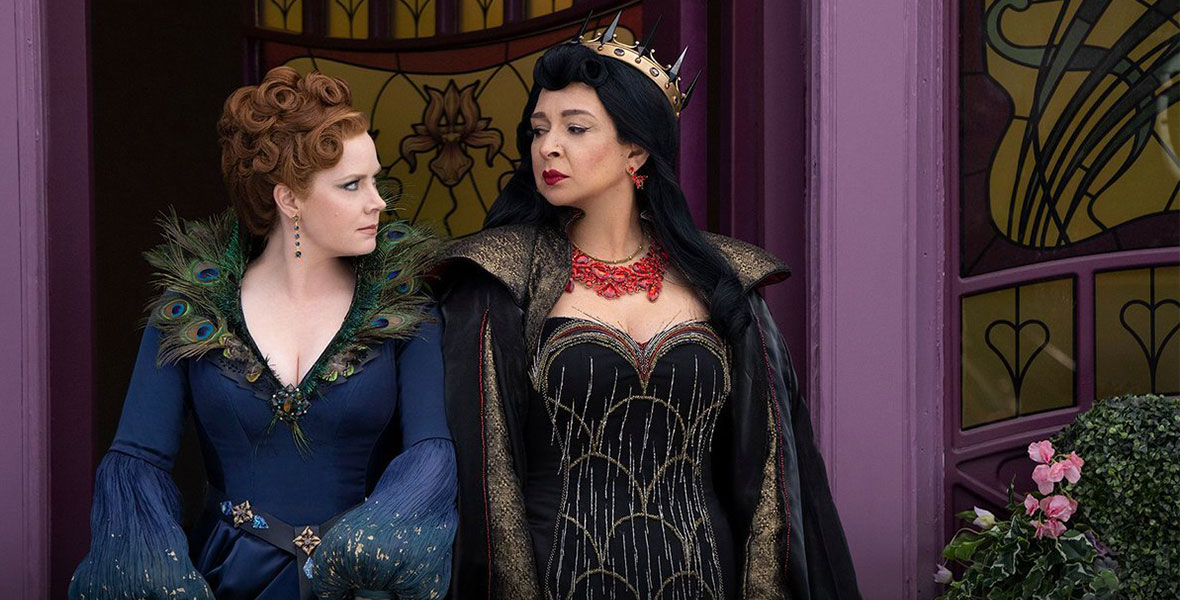 Sean Bailey, President of Walt Disney Studios Motion Picture Production, previewed two highly anticipated projects debuting on Disney+ later this year. Disenchanted (pictured above), will stream this Thanksgiving. The film stars Amy Adams, Patrick Dempsey, and Maya Rudolph, with James Marsden and Idina Menzel. The Upfront audience also got a first look at Hocus Pocus 2, streaming September 30. Disney Legend Bette Midler, Sarah Jessica Parker, and Kathy Najimy run amok again as the Sanderson sisters in the sequel, with Doug Jones reprising his role as Billy Butcherson. Whitney Peak, Lilia Buckingham, Belissa Escobedo, Tony Hale, Sam Richardson, Hannah Waddingham, and Froy Gutierrez round out the cast of the upcoming movie.
After Bailey left the stage, Kevin Feige, president of Marvel Studios and chief creative officer of Marvel, welcomed actress Tatiana Maslany to share details about the upcoming She-Hulk series—and to share a trailer, premiere date, and updated title!
The comedy series She-Hulk: Attorney at Law, streaming exclusively on Disney+ starting August 17, stars Maslany as She-Hulk/Jennifer Walters, a lawyer who specializes in superhuman-oriented legal cases. She-Hulk: Attorney at Law follows Jennifer as she navigates the complicated life of a single, 30-something attorney who also happens to be a green 6-foot-7-inch superpowered hulk. The nine-episode series welcomes a host of MCU veterans, including Mark Ruffalo as Smart Hulk, Tim Roth as Emil Blonsky/the Abomination, and Benedict Wong as Wong. The cast also includes Ginger Gonzaga, Josh Segarra, Jameela Jamil, Jon Bass, and Renée Elise Goldsberry.
Jimmy Kimmel brought things to a close with a hilarious (and searing) monologue.
In advance of the Upfront presentation, National Geographic Content President Courteney Monroe announced a new slate of personality-driven series featuring Christian Cooper, Derek Hough, Jeff Jenkins, Kristen Kish, and Indy Srinath, as well as high school competitors of a global science fair competition. Each will premiere on one of National Geographic's linear channels or on Disney+, with all series eventually finding a permanent home on Disney+ under the National Geographic brand tile.
"We are thrilled to be partnering with this exciting new ensemble of National Geographic storytellers, sharing their captivating journeys with fans all around the world," said Monroe. "Whether its exploring Derek's passion for dance on a global scale; traveling with Kristin on culinary adventures in remote locales; or simply being awed by the infectious enthusiasm of our Science Fair kids, all of these new shows represent the very best of National Geographic and our desire to ignite people's curiosity in our world."
Details on each series from National Geographic are as follows: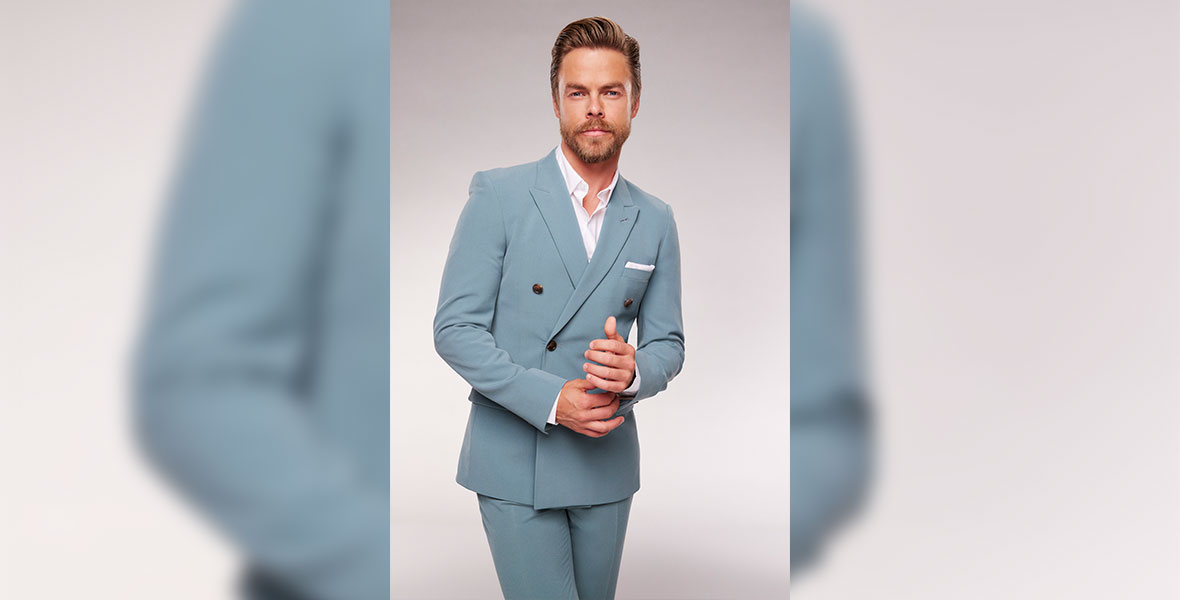 Dance the World with Derek Hough
Dance is the lifeblood of every culture—a global connective tissue that brings families and strangers alike together. Join Derek Hough, renowned as one of the best dancers of his generation, as he sets off to discovers the roots of the most popular dance styles and trends around the globe from the cultures, environments, and people who forged them. In each episode, Hough teams up with a celebrity guest and embarks on a quest to uncover the global cultural traditions that shape dance. Unleashed and inspired, every step in their adventure culminates in a once-in-a-lifetime, stunning performance.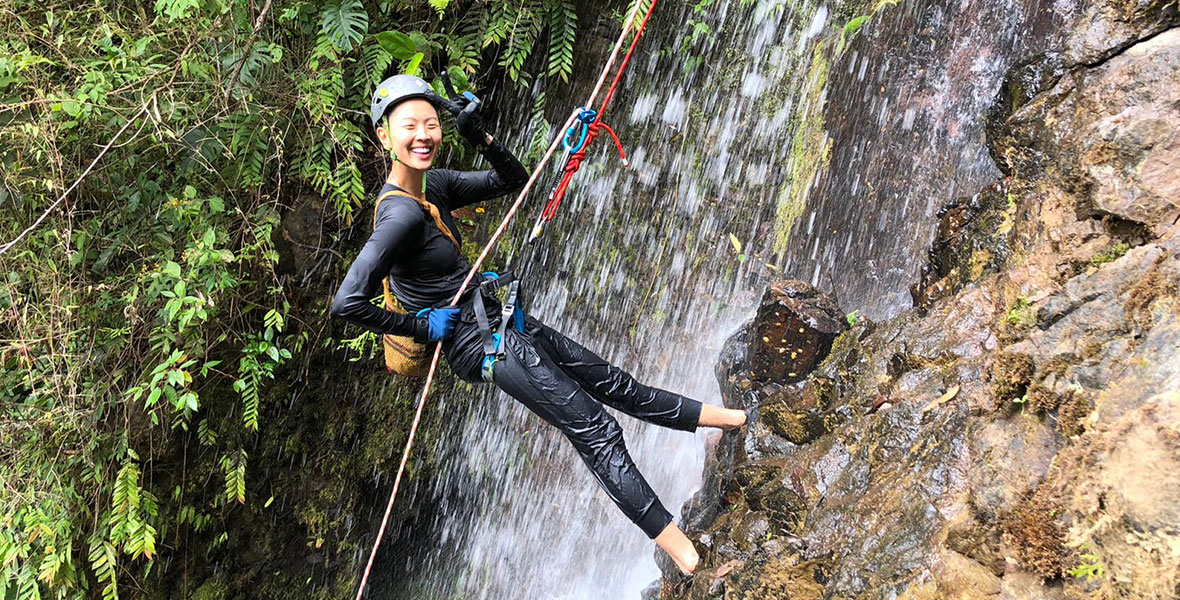 Restaurants at the End of the World
Chef, entrepreneur, and trailblazer Kristen Kish travels the world in search of the people, places, culture, and traditions behind the world's most remote restaurants. Running any successful venture takes tenacity and grit, but those who set up deep in the wild—cut off from the grid and normal supply lines—are in a class all their own. From local purveyors, farmers, and herders to kitchen crew, managers, and chefs, Kish goes behind the scenes to meet the people, hear the stories, and see the day-to-day balancing act required to keep food on the table in the most remote outposts on Earth.
Untitled Jeff Jenkins Project
Travel blogger and influencer Jeff Jenkins didn't even step foot on a plane until he was 20 years old—but ever since, he's been embarking on an epic global odyssey seeking out destinations and adventures way outside his comfort zone. Guided by his philosophy that "life begins where your comfort zone ends," Jenkins spends one week completing one epic adventure he never thought he could do (and would scare most people). Along the way, experiencing out-of-the-box cultural experiences, he crosses paths with larger-than-life-locals—sharing every awe-inspiring adventure with viewers.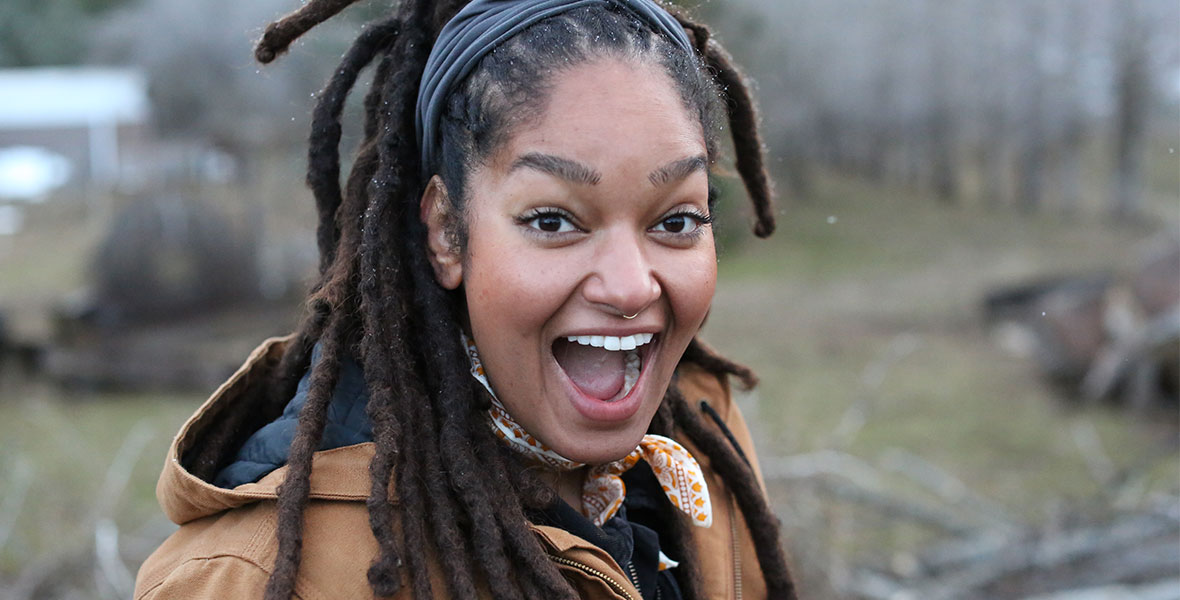 Farming Is Life
The last year and a half set a generational shift in motion, with millions of people wondering how to live more adventurously and intentionally. Many dream about becoming more connected to nature, understanding how to grow food and improve the soil. But farming is hard, and it comes with a steep learning curve. Farming Is Life follows farming expert and influencer Indy Srinath, aka Indy Officinalis, as she encounters aspiring farmers hoping to make their dreams a reality. During her formative years in North Carolina, Srinath apprenticed at farms across the country before running a seven-acre mushroom farm and a prominent community garden in Los Angeles. In a cinematic tour across North America, she helps aqua, rooftop, indoor, homestead, suburban, and foraging farmers who are at a breaking point.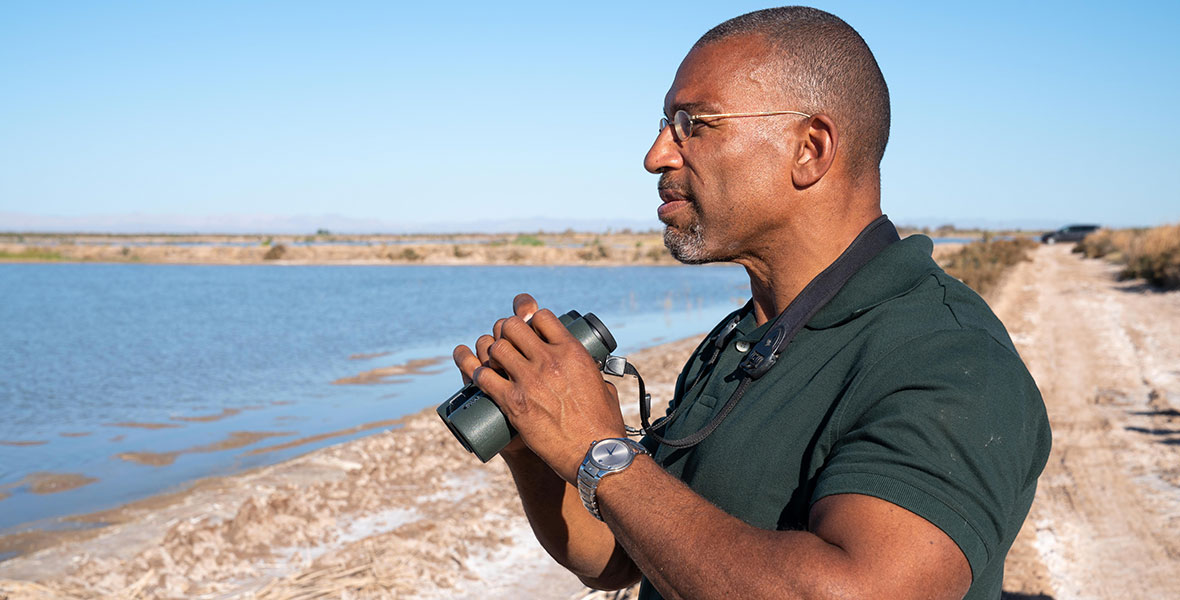 Extraordinary Birder
Life-long birder Christian Cooper takes us into the wild, wonderful, and unpredictable world of birds. Whether braving stormy seas in Alaska for puffins; trekking into rainforests in Puerto Rico for parrots; or scaling a bridge in Manhattan for a peregrine falcon, Cooper does whatever it takes to learn about these extraordinary feathered creatures—and, in the process, show viewers the remarkable world in the sky above.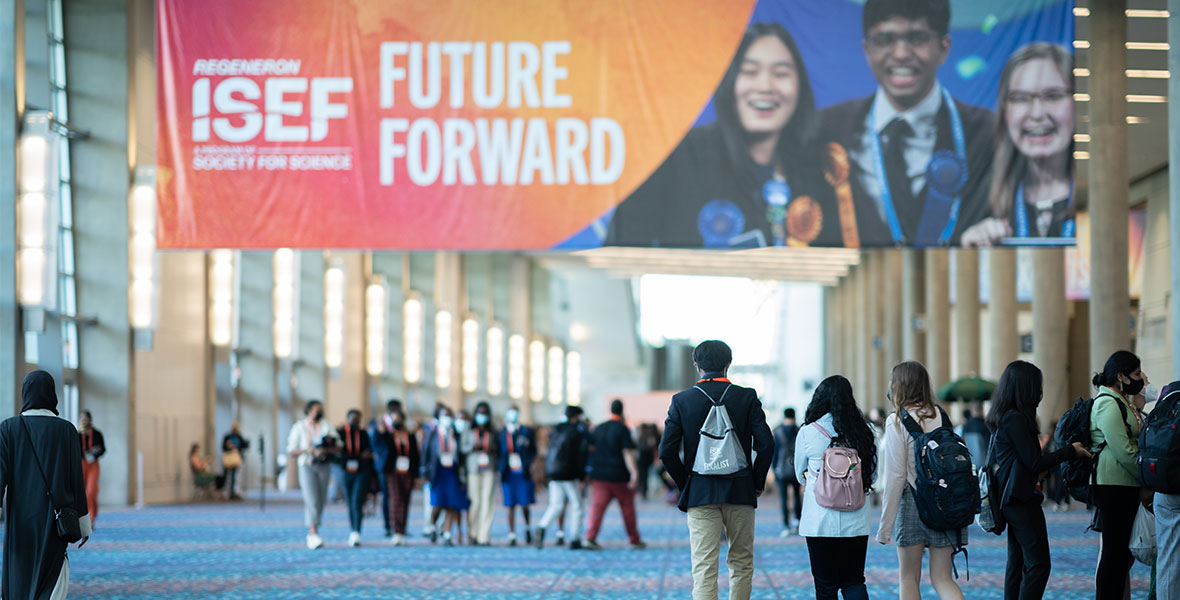 Science Fair: The Series
Inspired by the Sundance Festival favorite and SXSW Audience Award-winning documentary Science Fair comes a new series from directors Cristina Costantini and Darren Foster about the agony and ecstasy of the beloved and brainy teenage subculture of competitive science. In this new gripping docuseries, viewers follow the ups and downs of some of the most brilliant young innovators, engineers, and scientists on the road to the Big Show—the International Science and Engineering Fair (ISEF). Science Fair: The Series follows a group of inspiring teens who represent a vast spectrum of ISEF hopefuls. In addition to U.S. competitors, the docuseries follows several fierce international contenders who have already beaten out the competition in their own countries to make it to ISEF. The result is a global, character-driven coming-of-age story that plays out across an entire science fair season, from the birth of an idea to a cutting-edge research project ready to compete in the "Olympics of science fairs."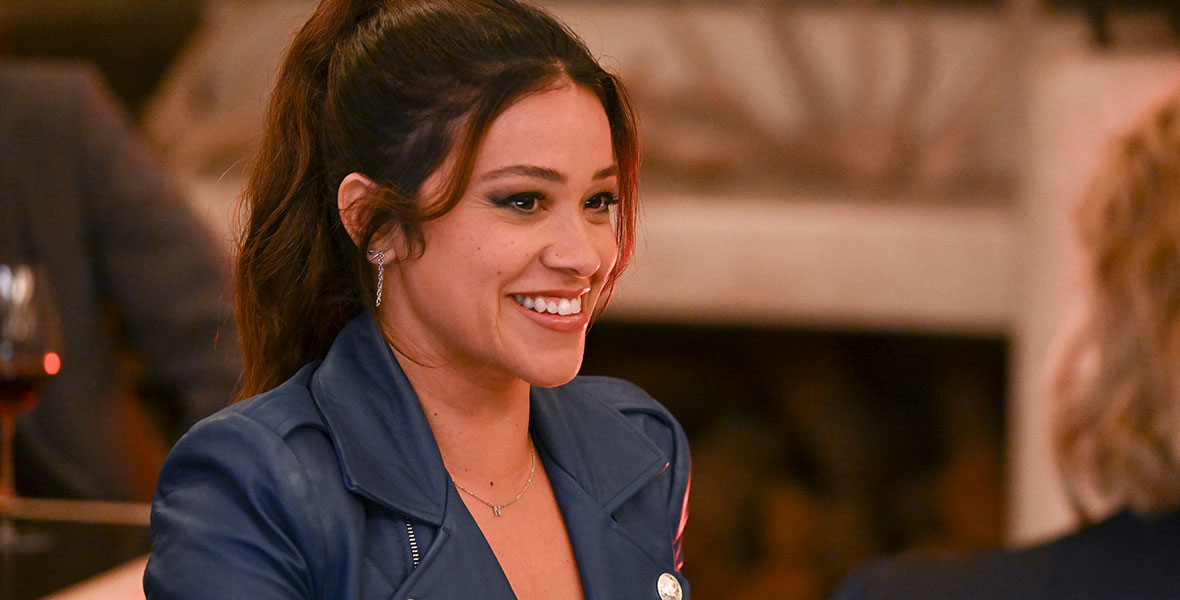 Also ahead of Disney's Upfront presentation, Craig Erwich, president, Hulu Originals & ABC Entertainment, unveiled the ABC primetime schedule for the 2022-2023 fall season, featuring a strong returning slate of established, fan-favorite shows and two new powerhouse scripted series, both anchored by bold and compelling female leads.
"Our fall schedule is a testament to our strong, dynamic programming slate that we're continuing to nurture with top talent, world-class, award-winning storytellers, and marquee titles," said Erwich. "By capitalizing on the success of our strongest assets, we're betting on stability while also introducing and investing in key projects that will allow us to build on our momentum as the No. 1 entertainment network for the third consecutive year."
This fall, ABC will debut two dramas: Alaska, from Academy Award®-winning writer Tom McCarthy, stars two-time Oscar® winner Hilary Swank, and The Rookie: Feds, a spinoff of the popular Sunday night police drama The Rookie, stars Niecy Nash-Betts.
ABC is also leaning into the strength of its Wednesday night comedy block, having renewed its full roster: Abbott Elementary, The Conners, The Goldbergs, and Home Economics. These shows will be joined in the fall by previously announced returning series America's Funniest Home Videos, Bachelor in Paradise, Big Sky, Celebrity Wheel of Fortune, The Good Doctor, Grey's Anatomy, The Rookie, Shark Tank, and Station 19. New comedy Not Dead Yet, starring Gina Rodriguez, will debut midseason, along with the return of the comedy The Wonder Years and the drama A Million Little Things. Unscripted series returning midseason include American Idol, The Bachelor, and Judge Steve Harvey, and ABC will make additional midseason announcements at a later date.
Fall premiere dates will be announced soon. ABC's fall 2022 schedule is as follows:
Sunday
7 p.m. ET/PT: America's Funniest Home Videos
8 p.m. ET/PT: Celebrity Jeopardy!
9 p.m. ET/PT: Celebrity Wheel of Fortune
10 p.m. ET/PT: The Rookie
Monday
8 p.m. ET/PT: Bachelor in Paradise
10:00 p.m. ET/PT: The Good Doctor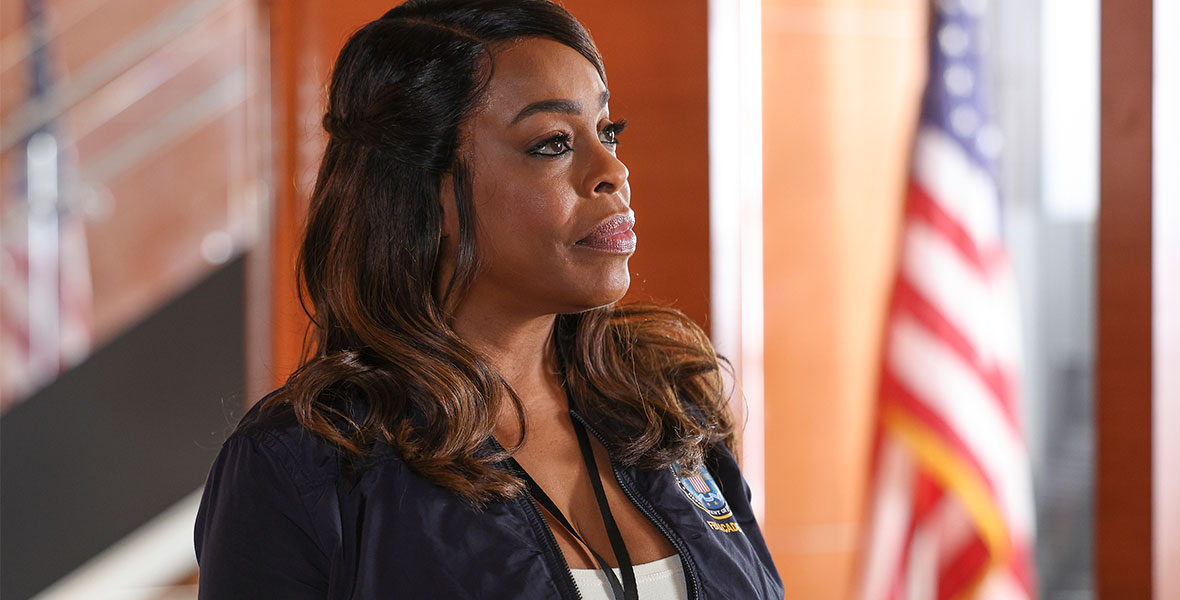 Tuesday
8 p.m. ET/PT: Bachelor in Paradise
10 p.m. ET/PT: The Rookie: Feds
Wednesday
8 p.m. ET/PT: The Conners
8:30 p.m. ET/PT: The Goldbergs
9 p.m. ET/PT: Abbott Elementary (New Night)
9:30 p.m. ET/PT: Home Economics
10 p.m. ET/PT: Big Sky (New Night)
Thursday
8 p.m. ET/PT: Station 19
9 p.m. ET/PT: Grey's Anatomy
10 p.m. ET/PT: Alaska
Friday
8 p.m. ET/PT: Shark Tank
9 p.m. ET/PT: 20/20
Saturday
8 p.m. ET/PT: College Football
Show descriptions for new ABC series are as follows:
Alaska
Alaska stars Hilary Swank as Eileen Fitzgerald, a recently disgraced reporter who leaves her high-profile life in New York behind to join a daily metro newspaper in Anchorage on a journey to find both personal and professional redemption. Rounding out the cast of Alaska are Jeff Perry as Stanley Cornik, Matt Malloy as Bob Young, Meredith Holzman as Claire Muncy, Grace Dove as Rosalind "Roz" Friendly, Pablo Castelblanco as Gabriel Martin, Ami Park as Jieun Park, and Craig Frank as Austin Greene.
Celebrity Jeopardy!
This all-new game show welcomes celebrity contestants to compete for a chance to win money for a charity of their choice.
The Rookie: Feds
The Rookie: Feds stars Niecy Nash-Betts as Simone Clark, the oldest rookie in the FBI Academy. The spinoff was introduced as a two-part event during the current fourth season of The Rookie, in which Officer John Nolan (Nathan Fillion) and the Los Angeles division of the FBI enlisted Simone's help when one of her former students was a suspect in a terror attack. The Rookie: Feds also stars Frankie Faison as Christopher "Cutty" Clark and Felix Solis as Special Agent Matthew Garza.
Not Dead Yet
Not Dead Yet follows Nell Stevens (Gina Rodriguez), a broke and newly single self-described disaster, working to restart the life and career she left behind 10 years ago. When she lands the only job she can find—writing obituaries—Nell starts getting life advice from an unlikely source. The series, adapted from the book Confessions of a 40-something F**k Up by Alexandra Potter, also stars Joshua Banday as Dennis and Angela Gibbs as Cricket.