By Frank Pallotta
The presentation titled "A Celebration of Disney Parks, Experiences and Products: Yesterday, Today and Tomorrow" at this year's Destination D23 in Orlando, Florida, included some major announcements.
Here is a list of just some of the amazing things that guests can expect from Disney Parks and Resorts.
A New Zootopia Show at the Tree of Life Theater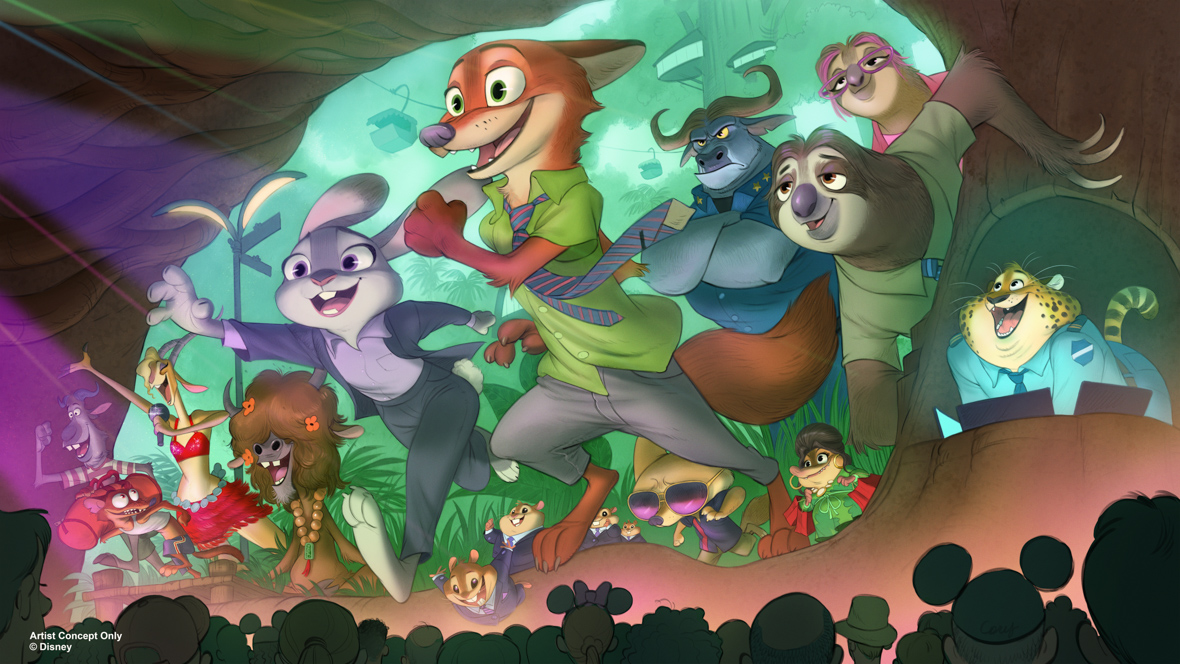 The attraction—which is being created for the Tree of Life Theater at Disney's Animal Kingdom Theme Park—has guests joining Judy Hopps, Nick Wilde, and other characters as they travel through the wild world of Zootopia.
Imagineers are currently finalizing the concept, and more details will be coming in the future.
A New Pirates of the Caribbean-Themed Lounge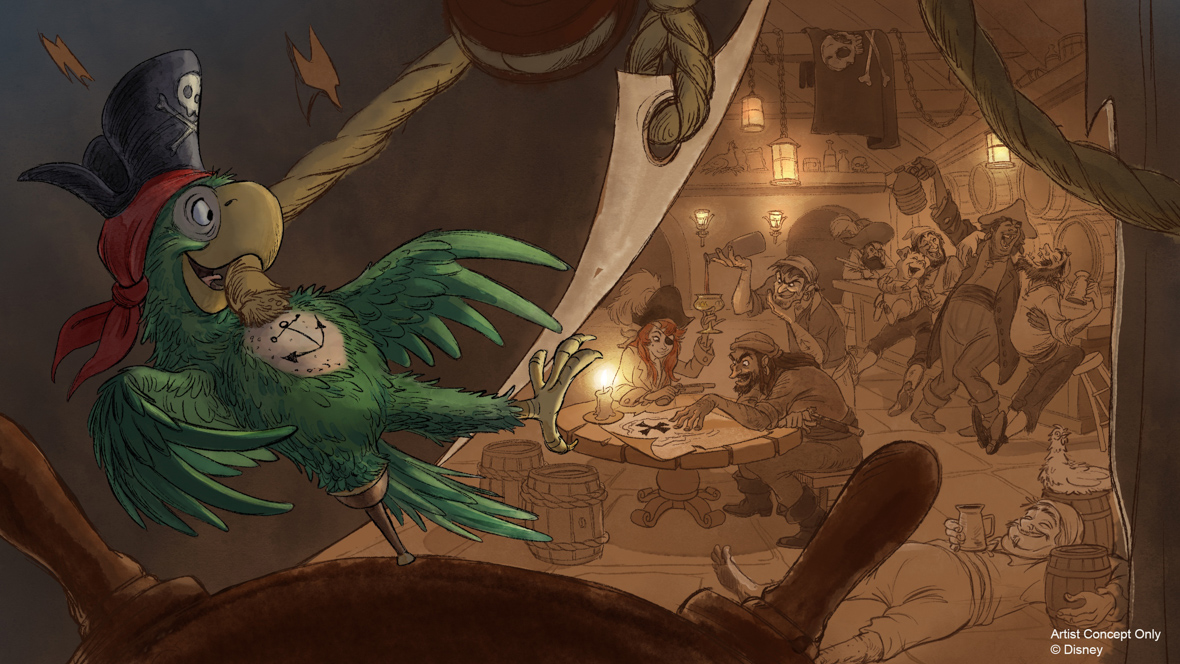 A first-of-its-kind experience will extend the story of Pirates of the Caribbean and is coming to Adventureland at Magic Kingdom Park in Florida.
Imagineers are in the design process now, and more details are coming in the future.
Country Bear Jamboree Is Getting a New Act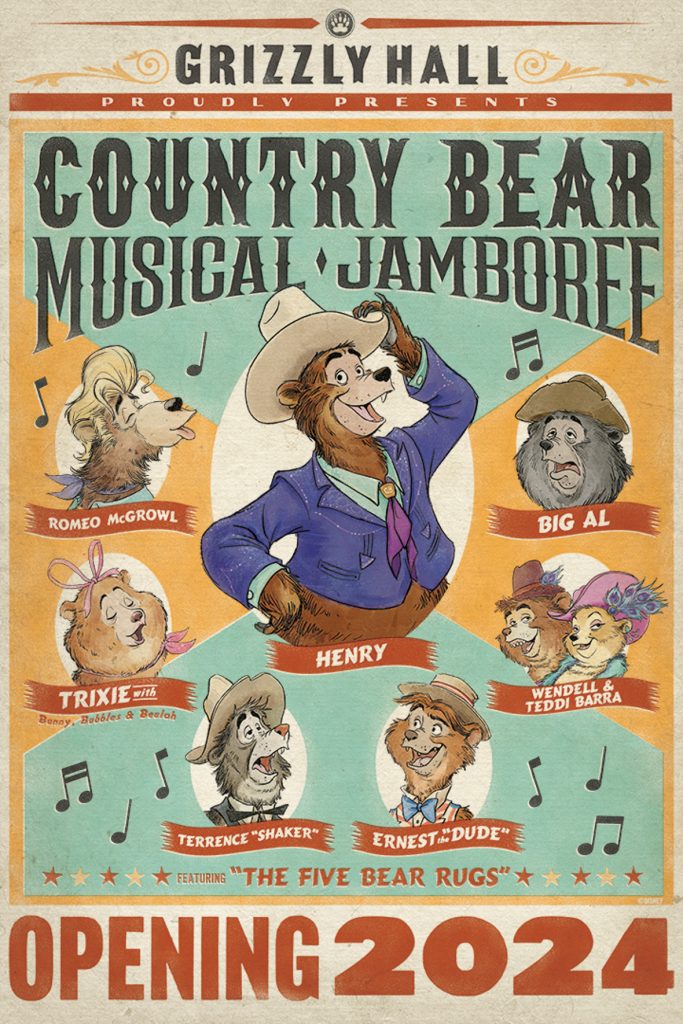 The bears of Country Bear Jamboree will be performing a new act in 2024.
When the show debuts, the bears will be reinterpreting classic Disney songs in different genres of country music. Imagineers are envisioning the experience as a homage to Nashville's classic musical revues.
Don't worry, the Jamboree will still have the fun and friendly tone fans have come to love, with the same famous characters such as the lovable Trixie, Big Al, and others.
A New World-Jump Vehicle Is Coming to Avengers Campus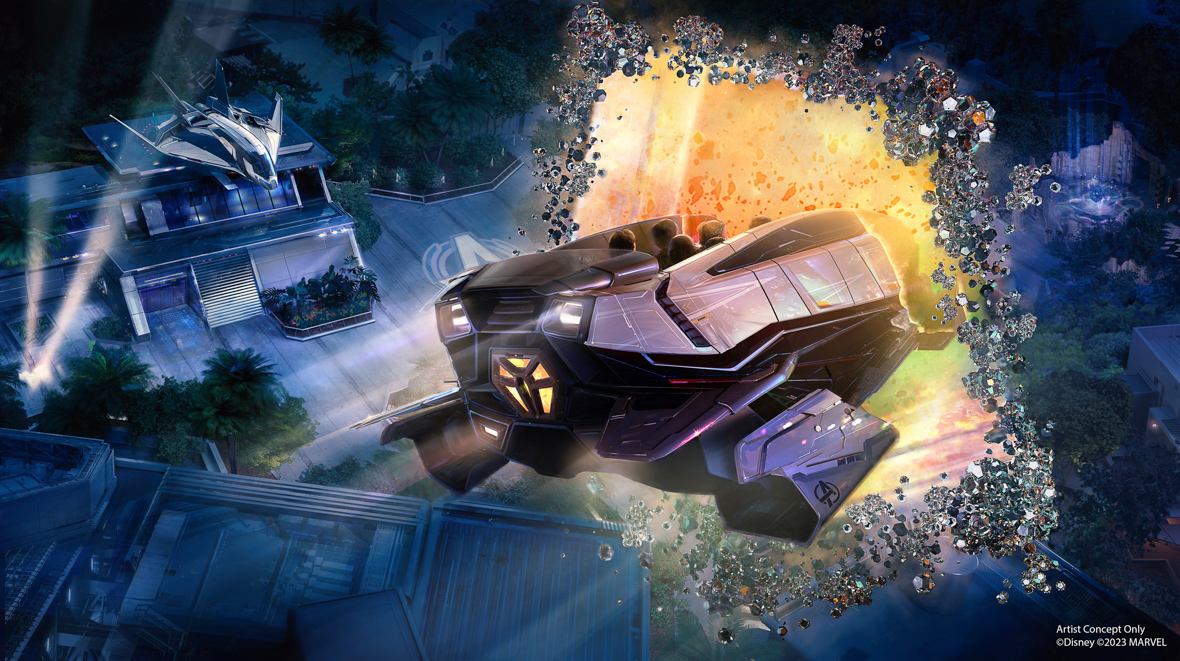 A brand-new world-jumping vehicle is coming to the next attraction at Avengers Campus that will transport guests and heroes into the Multiverse.
The ride vehicle will incorporate some of the mightiest aspects of the Marvel universe, such as elements of Tony Stark's time-suits, Xandarian jump points, and Wakandan technology.
More details on this high-tech vehicle are coming in the future.
Test Track Reimagined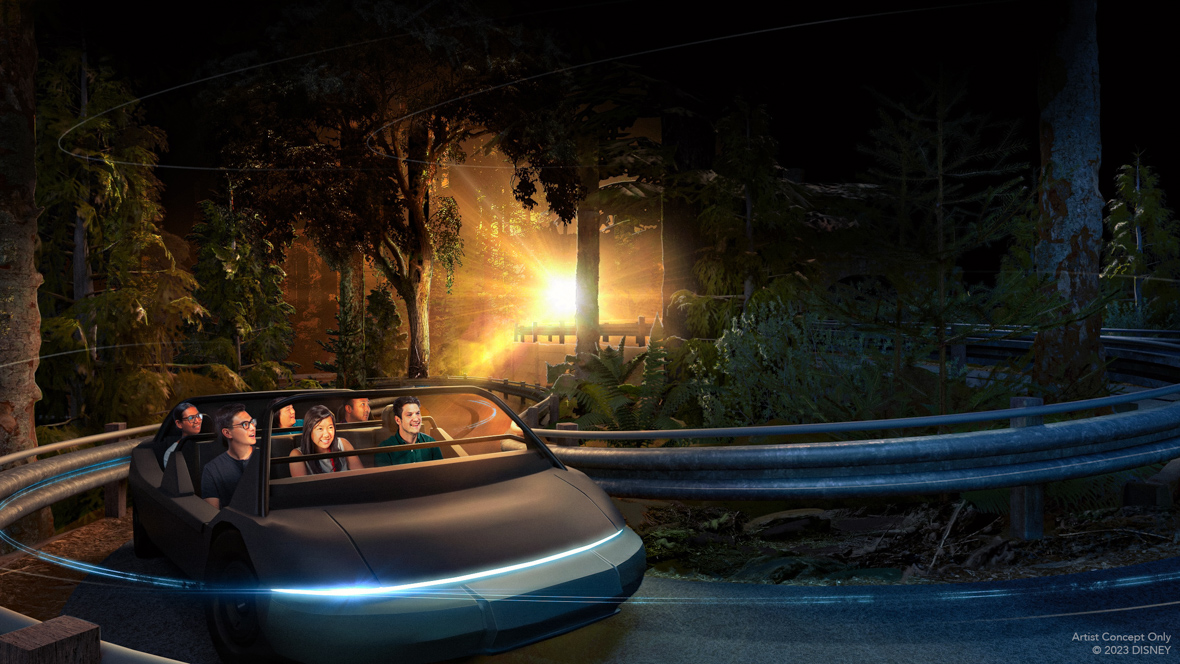 Test Track—one of the most thrilling attractions at EPCOT—will be reimagined.
Imagineers and the team at Chevrolet are reaching back into history for inspiration—including the original World of Motion attraction from EPCOT's early days—and bringing that spirit of optimism to the next evolution of Test Track.
From Dinoland U.S.A. to 'Tropical Americas'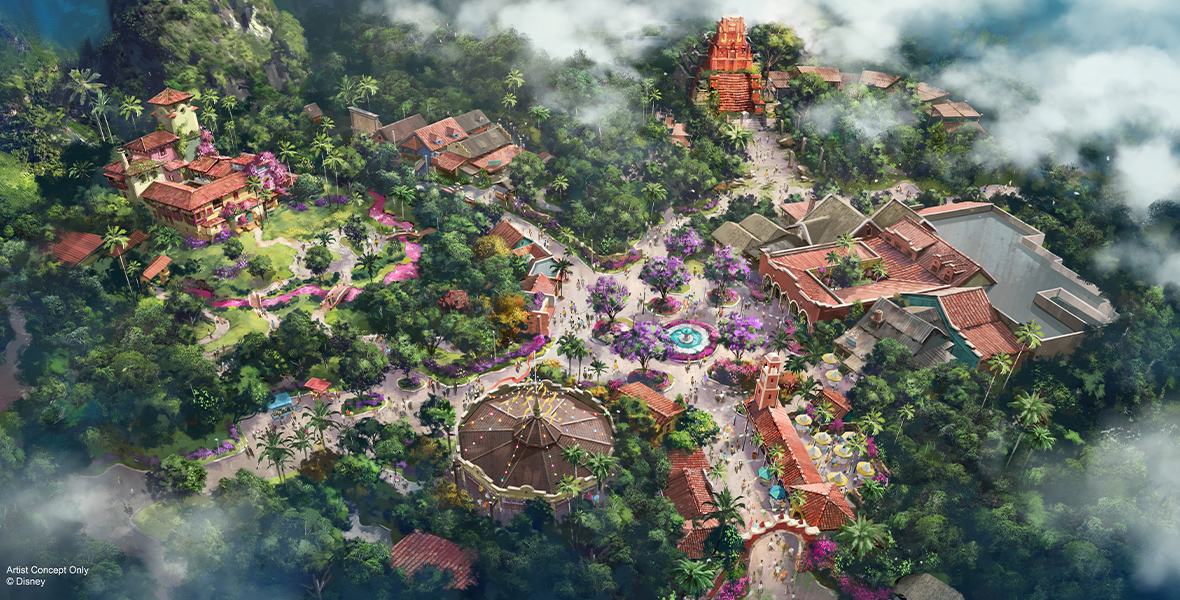 Walt Disney Imagineering is planning to reimagine Dinoland U.S.A. at Disney's Animal Kingdom into a new land, inspired by a region sometimes referred to as "tropical Americas."
To create the new land, Imagineers are looking at some of the most biodiverse areas on the planet in the regions just north and south of the equator in the Western Hemisphere—the northern part of South America, stretching up into Central America.
New experiences inspired by Encanto—the award-winning Walt Disney Animation Studios film—and the beloved adventurer Indiana Jones are being considered for the reimagined land at Disney's Animal Kingdom.
Bruce Vaughn, Chief Creative Officer at Walt Disney Imagineering, added that "there's a long way to go and a lot more to discover, but Imagineering teams in Florida are up for the challenge."