By Courtney Potter
There's nothing quite like the music from around the worlds of Disney… From Mickey Mouse's whistled tune in Steamboat Willie, all the way to the sure-to-be-incredible original music from jazz giant Jon Batiste and the Oscar®-winning composer duo Trent Reznor and Atticus Ross featured in Disney and Pixar's upcoming Soul, music is a gigantic reason why our Disney favorites are so wildly memorable.
In that spirit of heartfelt, tuneful significance comes a new project from the good folks over at Disney Music Group (DMG) and Walt Disney Records: Disney Guitar. It's a series of themed collections—available for streaming online—of iconic Disney songs reimagined on acoustic guitar, arranged and produced by a variety of DMG writers including Aron Forbes, Jason Mater, Nick Pingree, Simon Oscroft, and the duo Parkwild. One such collection, Disney Guitars: The Molly Miller Sessions, was released earlier this month and kicked off an incredible "Acoustic Plays" contest from Walt Disney Records, Taylor Guitars, and Guitar Center that runs now through November 21. One grand prizewinner will win some amazing prizes including an AD17e Blacktop Taylor Guitar, a Disney Vinyl Collection, and $100 Guitar Center Gift Card; and two runner-up winners will receive a Disney-branded Taylor GS Mini guitar, a Disney Vinyl Collection, and two months of Guitar Center guitar lessons. (For more info on the contest—and to enter—click here!)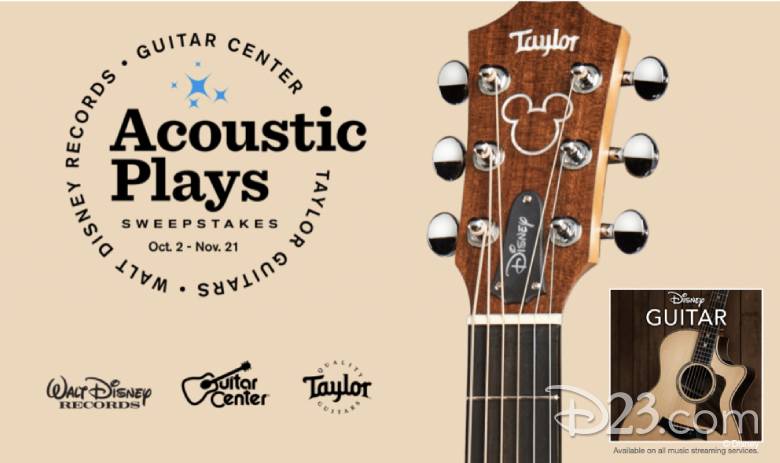 D23 recently spoke to several DMG writers associated with Disney Guitar, and got an inside look at what makes the project so unique. One truly unprecedented aspect? Their involvement started just after folks around the world found themselves sheltering in place earlier this year. "I've been down in New Zealand, where I'm from," explains Simon Oscroft, a songwriter who's penned tunes for the likes of OneRepublic and country artist Kaylee Bell. "I returned to New Zealand in March of this year, [and this project] came about the second week I was back… Once I heard what the [project] was, and what they were trying to do—and I heard some examples of what had been done in the past—I thought I could definitely give this a go." Austin Zudeck and Justin Thunstrom, better known as the duo Parkwild, had a similar experience—albeit here in the States. "All of a sudden we had some time on our hands," explains Zudeck, "[and] we were still trying to figure out how to do things virtually, like songwriting sessions… The Disney Music Group team hit us up and said, 'Hey, we have this Disney Peaceful Piano series, and we think we want to do it on guitar. And we were like, 'That sounds awesome!' It all came about at the right time."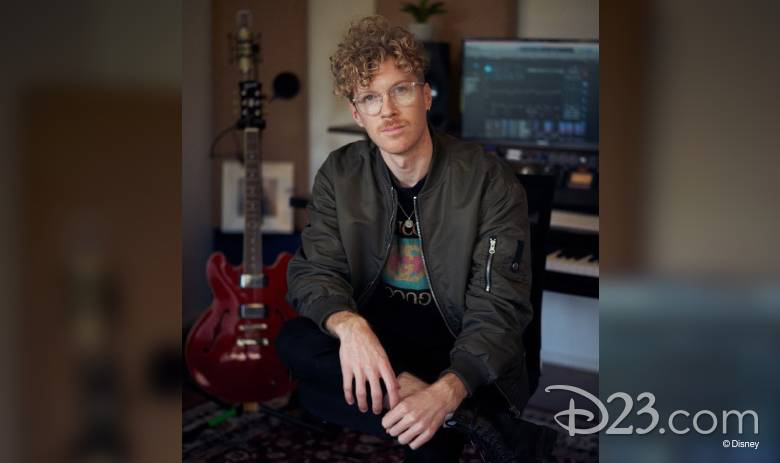 Both Oscroft and Parkwild (who've recently collaborated with Dua Lipa and Hailee Steinfeld) have multiple cuts peppered throughout the Disney Guitar series—all of which are available in themed collections including Lullaby, Motivation, Calm, Love, and Chill. "We initially started with five songs," Thunstrom says, "and [DMG] liked them so much they came back for two more rounds." Adds Zudeck, "The last five, we got to pick. So we thought, 'Let's pick some favorites,' and it was awesome." All three writers, it should come as no surprise, are Disney fans—having grown up with the movies and TV shows from which these songs were pulled. "I've always been a part of rock and pop groups," Oscroft admits. "Making music for Disney film and TV and these types of things was honestly never what I expected to go into… I've been a fan of countless Disney movies… [and] now that I've been exposed to it, it's actually encouraged me and inspired me to want to be a bigger part of it." "One of the reasons we're with Disney Music Group is because of that rich heritage," adds Thunstrom. "It's always the most nostalgic feeling with anything Disney. Zudeck concurs: "It's really cool to feel like we're part of this exclusive 'Mickey Mouse Club' of our own. Disney shapes every childhood—I remember seeing Toy Story and Monsters, Inc., they were my favorite movies growing up. It's been amazing to transition to adulthood, rewatch these things, and pick up so many new intricacies."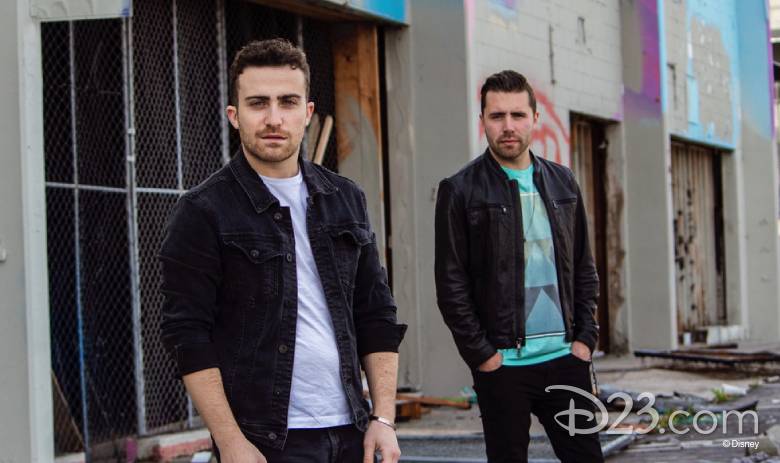 And those intricacies include these special reinterpretations of iconic Disney songs on acoustic guitar. "For us, honestly, it's getting to see a song's form in a new perspective [that] makes you really appreciate the song itself," says Zudeck. "You know, a lot of time with pop songs and modern radio, you get so caught up in the production. [With these Disney Guitar tracks], it's quite the opposite. We're just stripping it all the way back down. Reimagining such beautiful classic records [means] you can't help but appreciate the melody and the simplicity of all of it. And it shows you a template of what makes these songs timeless—it's the unbelievably sing-able melodies that pull you in every direction." "The songs are so iconic that it just brings you back to those first moments when you heard them," adds Thunstrom. "It was cool to dive so deep into them, instead of just being a listener—we were able to kind of remake and redefine the songs in a different way."
All told, all three writers feel that the Disney Guitar collections have come 'round at the perfect moment—and that, through enjoying these feel-good acoustic versions of favorite Disney tunes, listeners will find "a whole new world" of delight. Says Oscroft, "I hope [listeners find] an even deeper acknowledgement and admiration for these composers—and for Disney's focus on music, in general, throughout its history… Music is the heart and soul of Disney." "I think why we do what we do is [because] music is able to kind of take you out of it all and put you in a different world," Thunstrom admits. "And I think as you listen to these [Disney Guitar] songs and the fact that they're on just one single instrument… it just helps center you, it helps ground you." Zudeck agrees, adding, "Whether you grew up in Vermont or California or Alabama, you know some of these Disney songs, so we can all find that common ground. And I think that that is something super-important with a reimagining of these songs right now."
Look for the Disney Guitar collections on all your favorite music streaming services… and don't forget to enter Walt Disney Records, Taylor Guitars, and Guitar Center's fantastic contest—running now through November 21!