By Courtney Potter
Scott Lang Announces New Memoir Look Out for the Little Guy! Coming This Fall
He's an Avenger, an Employee of the Century at a certain national ice cream chain—and now, Scott Lang is adding "published author" to his list of accolades. Ahead of the premiere of Marvel Studios' Ant-Man and The Wasp: Quantumania on February 17, our friends at Marvel announced that the book Look Out for the Little Guy!—which appears in the feature film—will be coming to bookstores this fall. See Paul Rudd, who famously (and hilariously) portrays Lang, make the announcement in the clip, below.
In Ant-Man and The Wasp: Quantumania, Lang has written a memoir about his life as a Super Hero and Avenger—and of course it's a bestseller! As the movie opens, he's currently on a book tour for Look Out for the Little Guy!, doing readings at bookshops and smiling for the camera.
In close association with Marvel Studios and the filmmakers, Hyperion Avenue is bringing the book seen in the movie to real life, with Lang's bracingly honest account of his struggles and triumphs—including the official account of what really happened between The Avengers and Thanos.
The hardcover adult fiction book is now available for preorder with an on-sale date set for Tuesday, September 5, and retails for $26.99.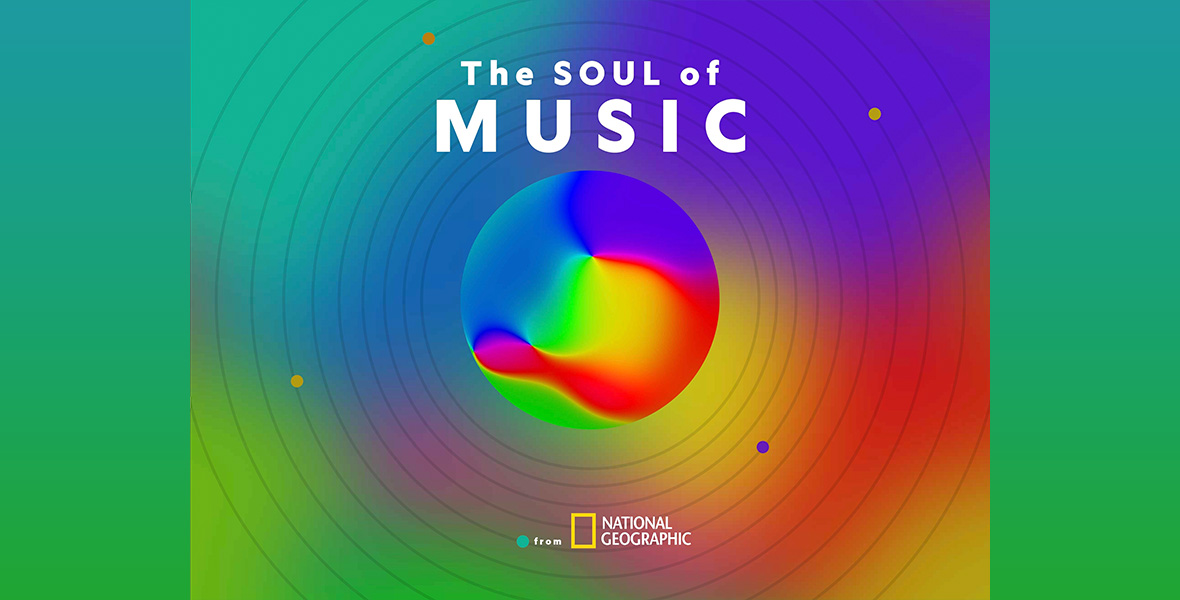 National Geographic to Release Four-Part Podcast Series, The Soul of Music
National Geographic is debuting The Soul of Music, a month-long podcast series that will feature influential Black musicians and National Geographic Explorers to commemorate Black History Month. The Soul of Music premieres on Tuesday, February 7, and releases weekly through February 28.
The four episodes are part of Overheard, National Geographic's flagship podcast, and will be hosted by its producer, Khari Douglas. The musician lineup includes Rhiannon Giddens, Sampa the Great, Chief Xian aTunde Adjuah, and Meklit Hadero, who is also a National Geographic Explorer. In addition to Hadero, the National Geographic Explorers featured will include Alyea Pierce, Danielle Lee, Justin Dunnavant, and Jahawi Bertolli. Episodes will be edited by Carla Wills, manager of audio.
"As global storytellers, we all have a responsibility to engage in cultural archeology to explore our past and to understand our shared history. Music is the perfect medium to inspire exploration and create bridges to the past," says executive producer Davar Ardalan.
The Soul of Music podcast series will be available on Apple Podcasts, among other platforms. Listen to the trailer on Spotify here.
ICYMI: Behind the Scenes of Fire of Love from National Geographic Documentary Films
Speaking of Nat Geo, D23 recently heard from director and producer Sara Dosa about Fire of Love—a National Geographic Documentary Film that follows the fascinating story of French volcanologist couple Katia and Maurice Krafft. Hear from Dosa about the making of the film, currently available to stream on Disney+, by clicking here.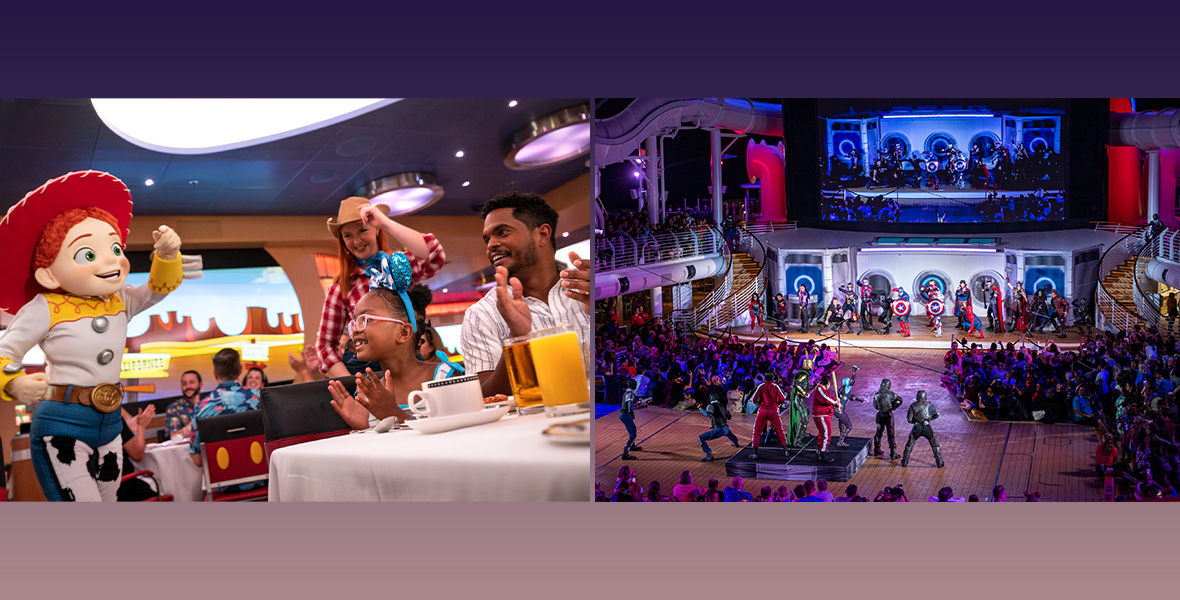 Pixar Day at Sea and Marvel Day at Sea Return to Disney Cruise Line in 2024
Great news—Disney Cruise Line guests will once again be treated to memorable entertainment featuring all manner of beloved characters, when Pixar Day at Sea and Marvel Day at Sea return to take over 19 Disney Cruise Line sailings to the Caribbean in 2024!
On the Disney Fantasy and the Disney Dream, guests can experience these sailings from January through early March. The daylong celebrations feature themed entertainment, activities, parties, and so much more—all based on fan-favorite films.
Pixar Day at Sea, which debuted on the Disney Fantasy in January, returns to the same ship next year; the bash includes a breakfast, pool party, delicious treats, and character encounters inspired by Pixar tales, including Toy Story, Finding Nemo, and Monsters Inc. The day culminates with a totally fun Pixar Pals Celebration dance party and immersive deck show! Meanwhile, Marvel Day at Sea brings more than 30 characters from across the Multiverse to the Disney Dream. Inspired by iconic comics and films, the exclusive all-day offering includes a stage production featuring masters of the Mystic Arts; a mesmerizing show on deck; themed youth activities; games fit for the whole family; and special merchandise and menus.
For more information—or to book your own Pixar Day at Sea or Marvel Day at Sea spot—visit disneycruise.com.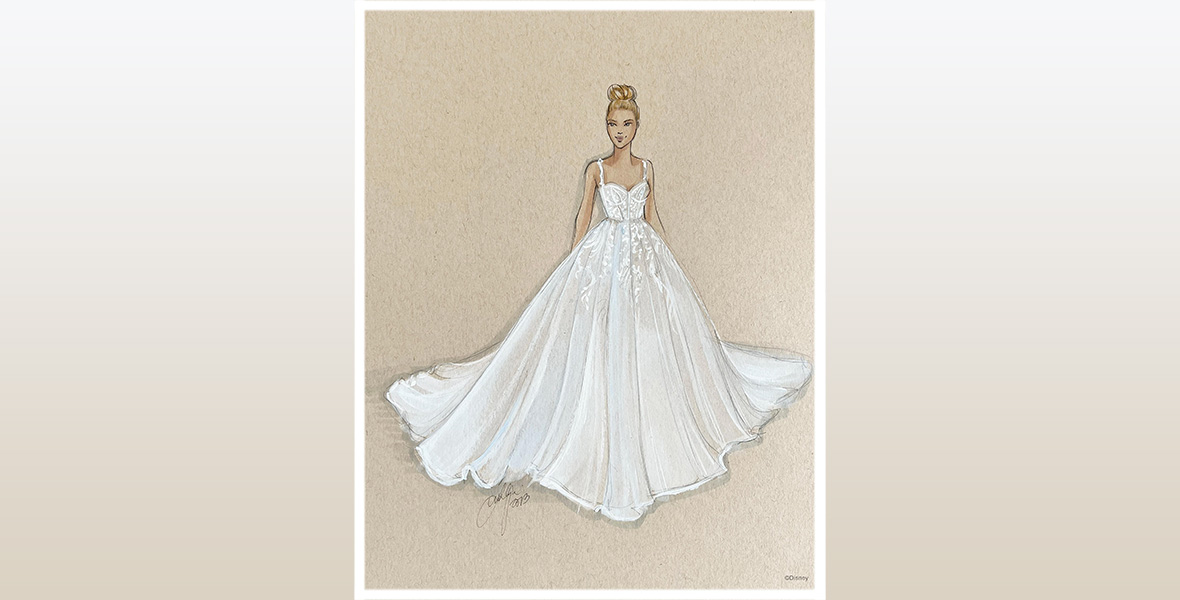 2023 Disney's Fairy Tale Weddings Collection to Debut at Digital Fashion Show
Calling all brides, and/or assorted wedding participants: Next Friday, February 10, over 20 Disney Princess-inspired bridal gowns will be unveiled against the dreamy backdrop of Disneyland Resort's Sleeping Beauty Castle, and viewers can tune in to watch.
The digital fashion show premieres on Disney Parks' YouTube and TikTok channels at 7 a.m. PT /10 a.m. ET. The show will offer the first look at the 2023 Disney's Fairy Tale Weddings Collection, which features gowns inspired by Snow White, Cinderella, Aurora, Ariel, Belle, Jasmine, Pocahontas, Tiana, and Rapunzel. A rendering of one of the dresses is seen, above.
The 2023 Disney's Fairy Tale Weddings Collection will be available at worldwide bridal boutiques, along with the 2022 and 2021 collections. Which dress will you say yes to?
Don't Miss Celebrating Disney100 at Disneyland Resort…
Looking for every way to honor Disney100 the next time you find yourself having oodles of fun at Disneyland Park and Disney California Adventure Park? Unless you've been living on another planet the last few weeks (we don't judge, and welcome back!), you've no doubt heard that the big Disney100 celebrations have officially kicked off at Disneyland Resort—so take a look at our handy-dandy guide for what to eat, see, and do.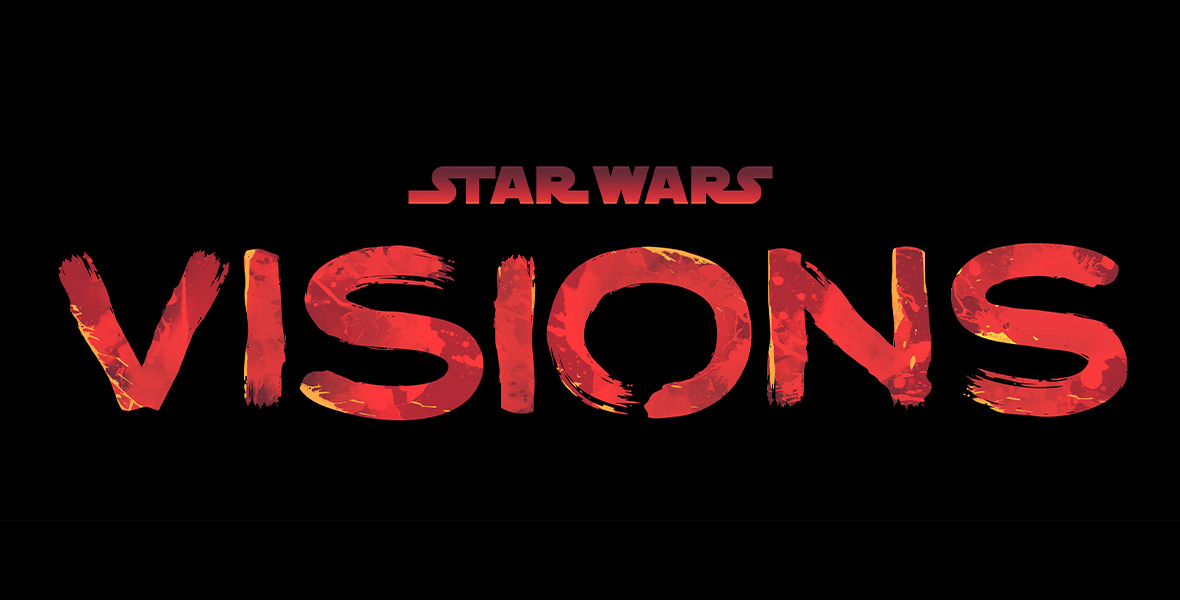 Disney+ Shares Star Wars: Visions Volume 2 Release Date, Animation Studios, and Filmmakers
This week, Disney+ and Lucasfilm announced that the second volume of the animated anthology series Star Wars: Visions will premiere exclusively on the streaming service on Thursday, May 4—Star Wars Day!
Following on the Emmy® Award-nominated success of Star Wars: Visions, the newest volume will continue to push the boundaries of Star Wars storytelling with nine new shorts from nine studios from around the globe. Employing the most captivating animation styles from a variety of countries and cultures, the second volume will offer a dynamic new perspective on the storied mythos of Star Wars.
The shorts included in Star Wars: Visions Volume 2 were created by the following international animation studios: El Guiri (Spain), Cartoon Saloon (Ireland), Punkrobot (Chile), Aardman (United Kingdom), Studio Mir (South Korea) Studio La Cachette (France), 88 Pictures (India), D'art Shtajio (Japan), and Triggerfish (South Africa). D'Art Shtajio's short was created in collaboration with Lucasfilm Ltd. (United States).
Look for shorts entitled Journey to the Dark Head from director Hyeong Geun Park; The Bandits of Golak from director Ishan Shukla; I Am Your Mother from director Magdalena Osinska; and more.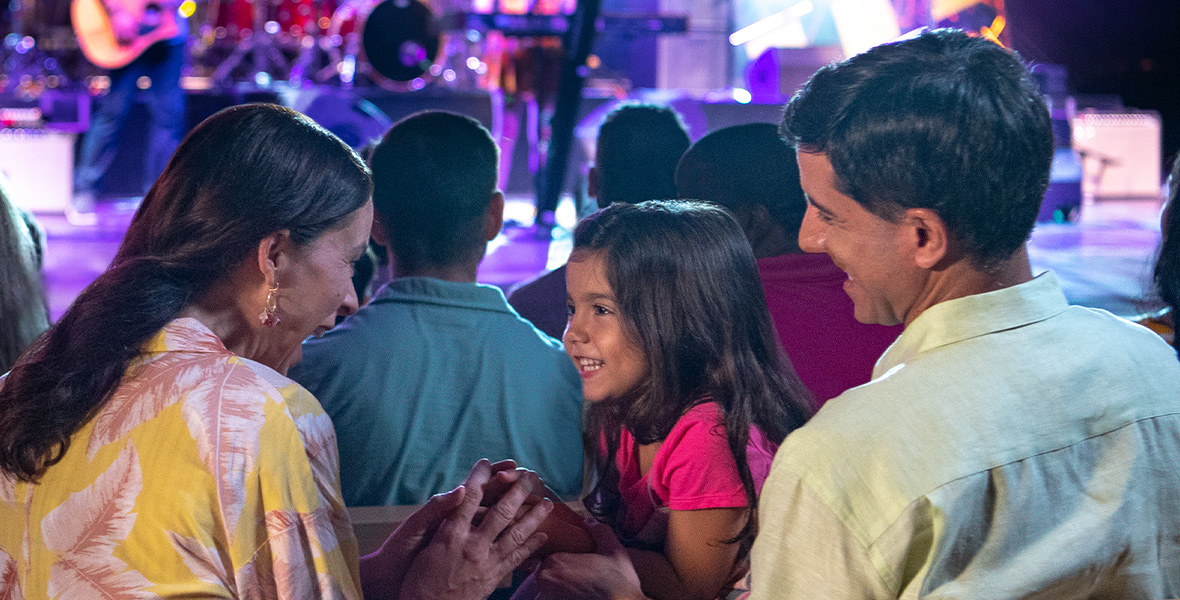 EPCOT International Flower & Garden Festival Announces Garden Rocks Concert Series Lineup
Get ready to rock! The Garden Rocks Concert series returns this March to the EPCOT International Flower & Garden Festival, featuring a bevy of world-renowned performers as well as fabulous local acts. Concerts start at 5:30 p.m., 6:45 p.m., and 8 p.m. ET from Wednesday, March 1, to Wednesday, July 5, at America Gardens Theatre; seats can fill up quickly, but guests can now snag a Garden Rocks Dining Package.
To experience EPCOT International Flower & Garden Festival, guests must have both valid admission and a park reservation for EPCOT on the same date.
Garden Rocks spotlights internationally recognized artists Fridays through Mondays, while local Orlando talent takes the stage on Tuesdays through Thursdays. Check out the full roster of performers below:
March 3-4: Journey former lead vocalist Steve Augeri
March 5-6: Daughtry
March 10-11: Tommy DeCarlo
March 12-13: Smash Mouth
March 17-18: Mike DelGuidice
March 19-20: Blue Oyster Cult (NEW)
March 24-25: Berlin
March 26-27: The Pointer Sisters
March 31: Luis Figueroa (NEW)
April 1-2: Piso 21 (NEW)
April 3: TBD
April 7-8: STARSHIP featuring Mickey Thomas
April 9-10: Don Felder, formerly of the Eagles
April 16-17: Switchfoot (NEW)
April 21-22: A Flock of Seagulls
April 23-24: Jo Dee Messina
April 28-29: Ambrosia with Peter Beckett, the Voice of Player
April 30, May 1: Kool and the Gang
May 5-8: Herman's Hermits starring Peter Noone
May 12-15: The Orchestra starring former members of ELO
May 19-20: A.J. Croce: Croce Plays Croce (NEW)
May 21-22: Casting Crowns (NEW)
May 26-27: Jason Scheff, longtime lead singer of Chicago (NEW)
May 28-29: Rick Springfield
June 2-5: Plain White T's
June 9-10: The Spinners
June 11-12: The Commodores
June 16-17: Vertical Horizon
June 18-19: Tony Orlando
June 23-26: Simple Plan
June 30, July 1: Living Colour
July 2-3: Wang Chung
Disney+ Debuts New Featurette for The Mandalorian Season 3
Our friends at Disney+ just shared an exciting featurette for the third season of The Mandalorian—the critically acclaimed, original, live-action series from Lucasfilm, streaming exclusively on Disney+ starting Wednesday, March 1.
Watch the new featurette below and join Disney Legend Jon Favreau, Dave Filoni, Rick Famuyiwa, and others as they explore how The Mandalorian and its fan-favorite character, adorable Grogu, rose to engage the world and win the hearts of viewers around the world.
In Season 3, the journeys of the Mandalorian through the Star Wars galaxy continue. Once a lone bounty hunter, Din Djarin has reunited with Grogu; meanwhile, the New Republic struggles to lead the galaxy away from its dark history. The Mandalorian will cross paths with old allies and make new enemies as he and Grogu continue their galactic adventures together…
The series stars Pedro Pascal, Katee Sackhoff, Carl Weathers, Amy Sedaris, Emily Swallow, and Giancarlo Esposito. The directors of the eight-episode Season 3 include Famuyiwa, Weathers, Rachel Morrison, Lee Isaac Chung, Peter Ramsey, and Bryce Dallas Howard.
Titanic: 25 Years Later with James Cameron Finally Settles Whether the Raft Could Have Fit Two People
If you're among the countless fans who've said Jack and Rose could have both fit on that raft in Titanic (1997), director James Cameron is ready to see if you're right…
The experiment is part of the documentary Titanic: 25 Years Later with James Cameron, which airs this Sunday, February 5, at 9 p.m. ET/PT on National Geographic. The new doc features the story of how the sunken ship was found, how it sank, and if additional lifeboats could have saved more lives.
In the segment, Cameron adds a postscript to his fictional retelling of the tragedy: After hearing fans insist that Jack (Leonardo DiCaprio) didn't have to die that night, he gathers hypothermia experts and mounts tests to determine, once and for all, whether both Jack and Rose (Kate Winslet) could have fit on the raft and survived.
Titanic: 25 Years Later with James Cameron leads into Titanic's remastered theatrical release on Friday, February 10—mark your '90s-loving calendars!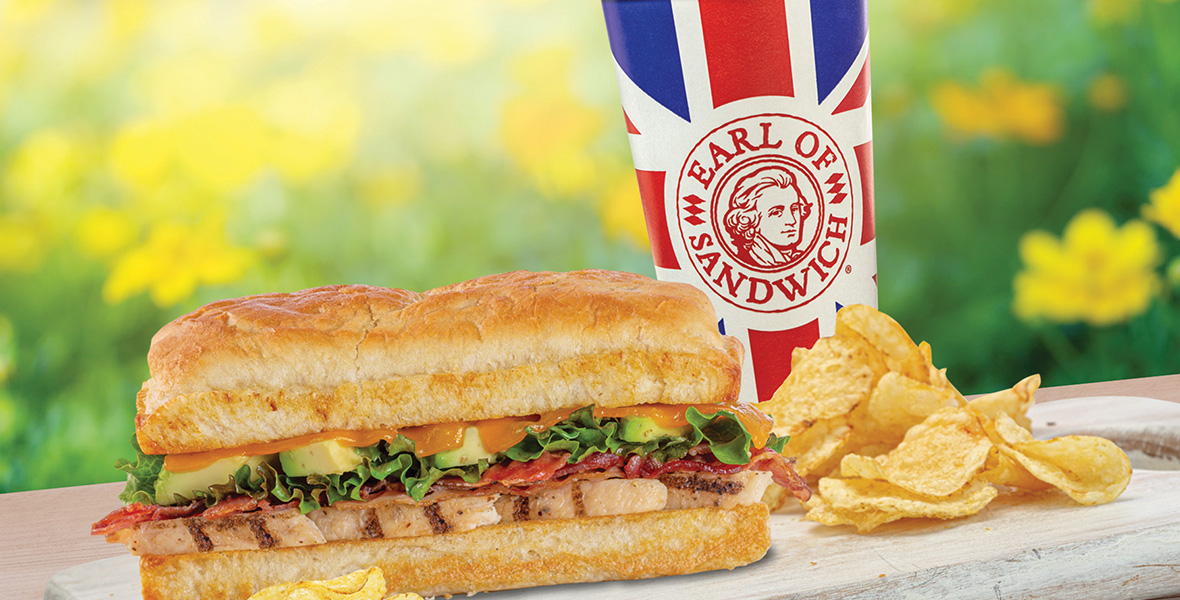 Earl of Sandwich Now Open at Downtown Disney District
Hark! What news from our good friends at Downtown Disney District at Disneyland Resort? Why, Earl of Sandwich is now officially open! The quick-service dining destination that celebrates the art of the sandwich has made its return, opening for business today—Wednesday, February 1—at its new temporary location (the spot formerly occupied by La Brea Bakery). The fan-favorite restaurant serves a menu of handcrafted hot sandwiches, salads, breakfast dishes, baked goods and more. Guests can enjoy all their delicious signature sandwiches… plus, making its Earl of Sandwich debut is the new Spicy BBQ Brisket Sandwich, available for a limited time.
The Earl of Sandwich Tavern, a full-service restaurant offering seated breakfast, lunch, and dinner—in addition to a full bar—is slated to debut in a few weeks, so keep your eyes peeled (and your taste buds ready) for more info.
View this post on Instagram
The Pocketwatch (Working Title)—Newest Installment of Descendants Franchise is Now in Production!
Just this week, Disney Branded Television revealed that The Pocketwatch (working title), the newest installment in Disney's mega-hit Descendants franchise, has started production!
In the video above, Kylie Cantrall (Red), Malia Baker (Chloe), Dara Reneé (Uliana), Morgan Dudley (Ella), and Joshua Colley (Hook) are seen taking part in a recording session for the film, kicking off what's sure to be a memorable few months.
Late last year, it was revealed that talented multi-hyphenate performers Brandy and Rita Ora will journey to the fantastical kingdom of Auradon in the film—joining a cast that also includes China Anne McClain, Ruby Rose Turner, and Melanie Paxson
The expansive new story finds polar opposites Red and Chloe crossing paths at a momentous celebration in Auradon when unexpected chaos breaks out. In order to prevent an impending coup, they must join forces to travel back in time—via a magical pocket watch created by the Mad Hatter's son—to stop an event that would lead to grave consequences.
Stay tuned for more The Pocketwatch news as it becomes available!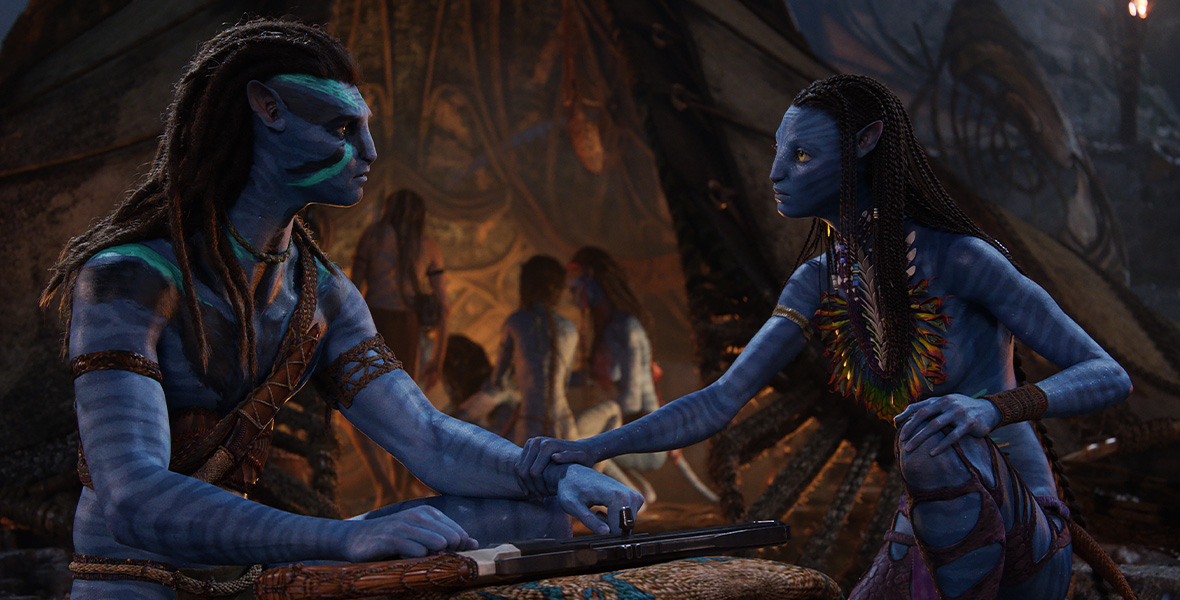 Avatar: The Way of Water Is Now the 4th Highest-Grossing Film of All Time
Here's some amazing news: This past weekend, Avatar: The Way of Water became the fourth highest-grossing film worldwide at the global box office, surpassing Star Wars: The Force Awakens! Nominated for four Academy Awards®, including Best Picture, the film remained No. 1 at the domestic box office after seven weekends in release—a feat that has not been achieved since the original Avatar was released in 2009. That's not all: Avatar: The Way of Water is the second fastest film in history to reach $2 billion (after Avengers: Endgame) and it is now the 11th highest-grossing release of all time domestically.
Across the world, Avatar: The Way of Water is also the highest-grossing film of all time in France, Austria, Lithuania, Bulgaria, Estonia, Hungary, Lebanon, Romania, Slovenia, Slovakia, Kazakhstan, Kyrgyzstan, Uzbekistan, Georgia, Cambodia, Mongolia, New Zealand, Colombia, and Puerto Rico. Pandora is truly global!