By Marina Draskovic
"I don't watch my films that often after they're done because I have to watch them so many times before they come out," Andrew Stanton, director of both Finding Nemo and Finding Dory, says. "So about 2010 when we were getting Finding Nemo ready for the 10-year re-release in 3D, it was interesting to watch again after all that time. Something kind of got lodged in the back of my brain and started to sort of stew. I started to think about how easily Dory could get lost and not find Marlin and Nemo again. She basically was in the same state that she was when Marlin found her. I didn't know where she was from. I knew that she had spent most of her youth wandering the ocean alone, and I wanted to know that she could find her new family, if she ever got lost again. It's almost like the parental side of me was worried."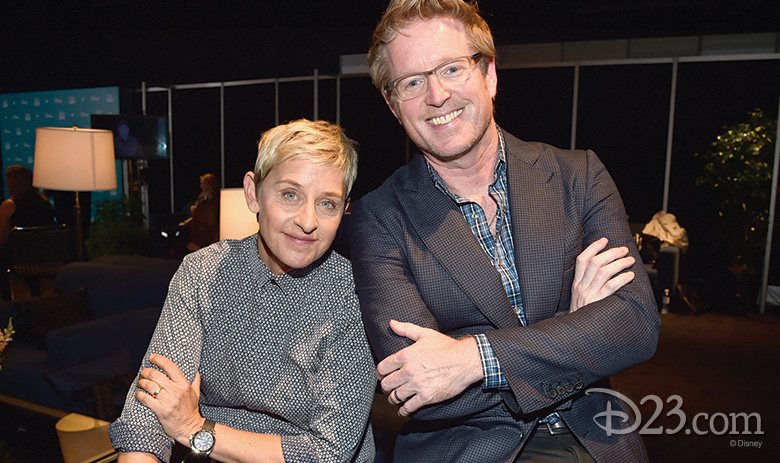 He started to explore this idea about figuring out where Dory's from, but only very privately with a few people at Pixar. "I knew if I ever said 'Finding Dory' or mentioned a sequel to Finding Nemo out loud, I'd be done," Stanton admits. "There would be no way I'd be able to put that horse back in the barn. So I kept it very quiet until I knew I had a story that I thought would hold, and that was in early 2012. So I pitched it to John Lasseter and he was all into it. Then I got a writer, and once we had a treatment that we kind of liked, I felt comfortable calling Ellen."
 "I don't think she's changed; she's the same fish we left," Ellen DeGeneres, who voices Dory in both films, says. But while she still forgets the commonplace, like Nemo's name and where they are, her emotional memory is in tact. She always remembers that she loves her newfound family. "She's settled into the life she's living with Marlin and Nemo, and kind of thinking that's her family," she adds.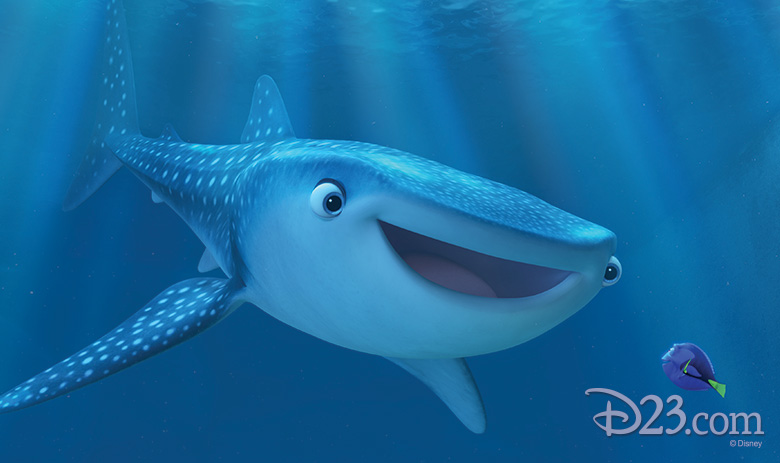 An all-star lineup of actors brings new characters to life in Finding Dory. Joining DeGeneres and Brooks on the voice cast are Ed O'Neill as Hank, the cantankerous "septopus" with a heart of gold, Kaitlin Olson as whale shark Destiny, and Ty Burrell who gives voice to beluga whale Bailey.
Portraying Dory's parents, Charlie and Jenny, are Eugene Levy and Diane Keaton. "Even when I was working on Nemo, I imagined that if Dory did have parents, they would be voiced by Diane Keaton and Eugene Levy," Stanton reveals. "They were always my dream imaginary parents."
Stanton and the animation team on Finding Nemo did an amazing job of selling the underwater world and the ocean in 2003, when technically they really shouldn't have been able to. "We really pushed the boundaries then," he says. "But we can just do it just more easily now. We do more of it and we can do it a little sexier but it basically looks the same. The thing that I think was groundbreaking, that we could not have done at all in the first one, was have an octopus as a character, because they're just so organic and they change shape all the time. That was a major advancement in technology that allowed us to come up with a character like the octopus Hank."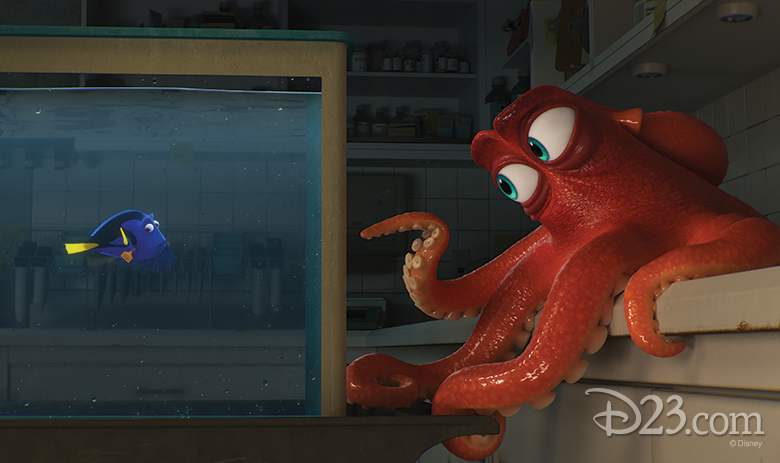 And, as in every Pixar film, the audience should keep its eyes peeled for surprises and hidden gems. "Well, I can't tell what they are because that's half the fun, but there are definitely some things to look for," Stanton teases. "You know: A113, the Pizza Planet truck, the use of John Ratzenberger, a hint about a future character, lots of special references in signage. There's going to be plenty for people to find."
Stanton could have never imagined the first film would do as well as it did, or that he'd be working on a sequel all these years later. "When it first came out, it blew me away how well-received it was," he says. "I had completely underestimated its staying power."
Excerpted from the Summer 2016 issue of Disney twenty-three. Like what you're reading? Become a Gold Member now.