By Peyton Liebler
Monday was full of moxie, mischief, and a whole lot of 'munk as D23 Gold Members had the chance to attend a complimentary advanced screening of the newest Disney+ Original movie Chip 'n Dale: Rescue Rangers on the big screen!
D23 Members had cross-country opportunities to be among the first to experience Chip 'n Dale's comeback (not reboot!), before the film premieres exclusively on Disney+ Friday, May 20. In Burbank, California and Orlando, Florida, there was plenty of chipmunk-chatter and fur-ocious outfits which were obvious nods to the legendary detective team. Now that's what we call some SERIOUS Rescue Ranger regalia!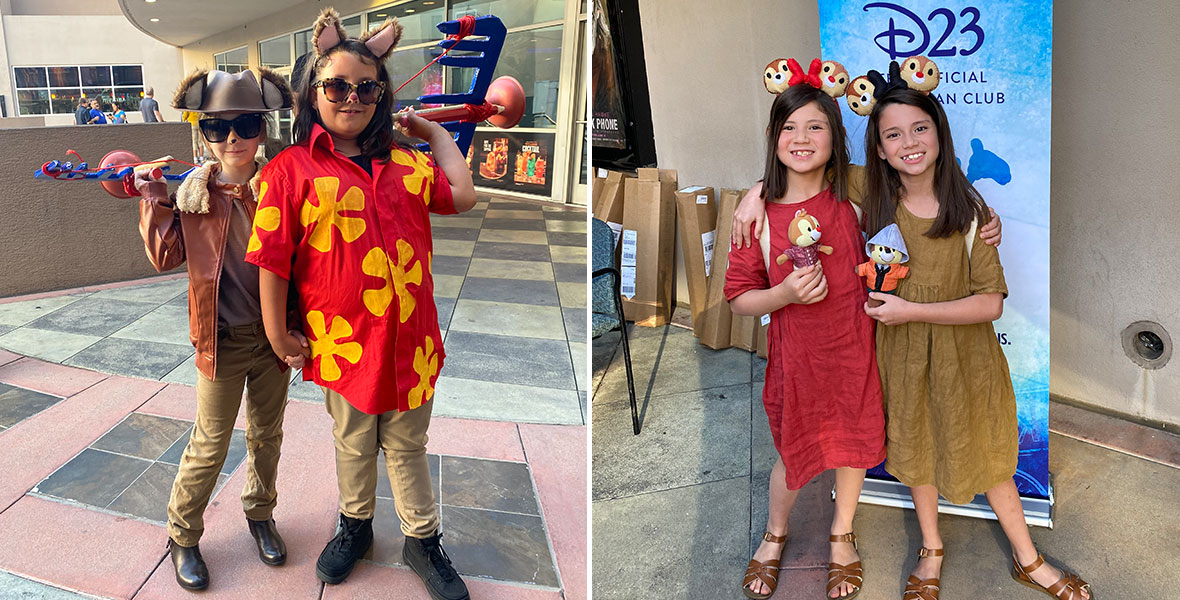 When members checked in for the advanced screenings, they received a full-sized print of the Chip 'n Dale: Rescue Rangers poster, courtesy of our friends at Disney+ and Walt Disney Studios.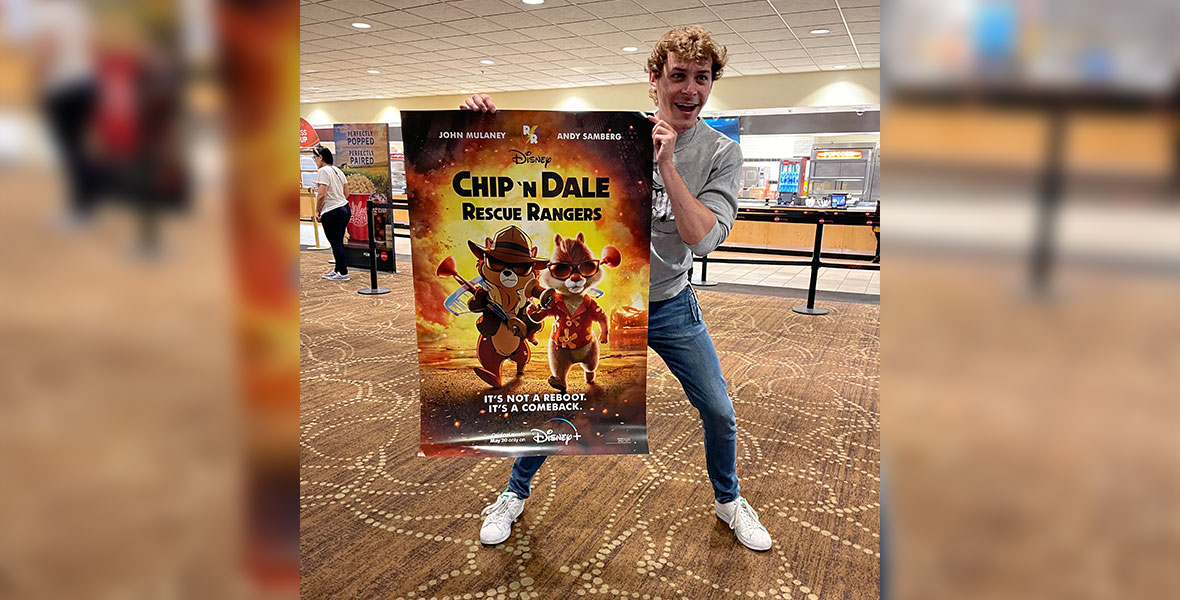 After grabbing their popcorn, D23 gold members settled in for a rambunctious adventure with everyone's favorite chipmunk stars. The movie was a deep Disney dive into Chip 'n Dale's world of animated antics, meme-worthy moments, and some of the most self-referential this side of Toontown! Let's just say, this flick is going to be a fan-favorite for years to come.
Chip 'n Dale: Rescue Rangers follows a comeback 30 years in the making, as it catches up with the former Disney Afternoon television stars in modern-day Los Angeles.
We really had the nuttiest time with D23 members, and we're beyond happy they were among the first audiences to see this wisecracking movie in all its meta-moment gloriousness! Make sure to prep for your own premiere by reliving the retro vibes from the original Chip 'n Dale: Rescue Rangers (1989) series now on Disney+!
And remember, there's no case too big, no case too small, when you need help just call… well, you know the rest.