By Savannah Salazar
D23 Expo 2019 may have come and gone but the magical moments live on. Last week, fans gathered at the ultimate Disney fan event to experience fantastic panels, shopping, surprises and more. From Hall D23 to the vast fun of the show floor, excitement could be found in every corner of the Anaheim Convention Center, and Center Stage was no exception. From character voices, to toy hunters and Broadway stars, Center Stage brought the magic of D23 Expo up and close for fans on the show floor. And that's just a taste of the magical moments!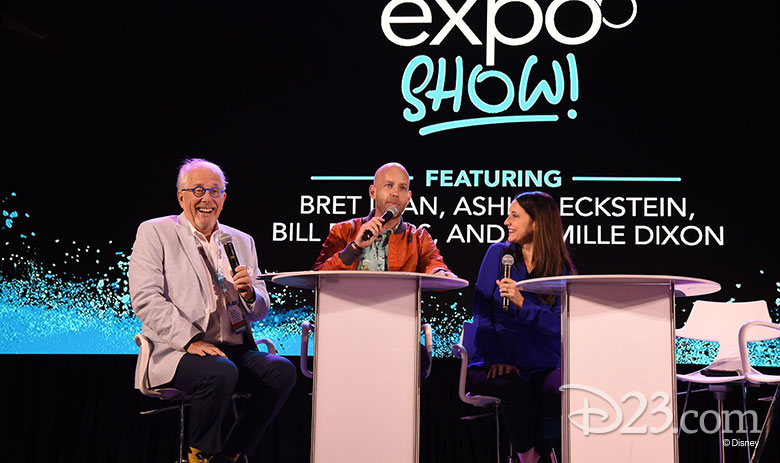 1. The Expo Show!
Hosted by Disney all-stars and fan-favorites Bret Iwan, Ashley Eckstein, Bill Rogers and Cami Dixon—voices of Mickey Mouse, Ahsoka Tano, Disneyland and Disney California Adventure, respectively—The Expo Show! brought a variety of special guests and surprises that made us say "oh, boy!" including a talk with D23 Expo mural artist ARCY.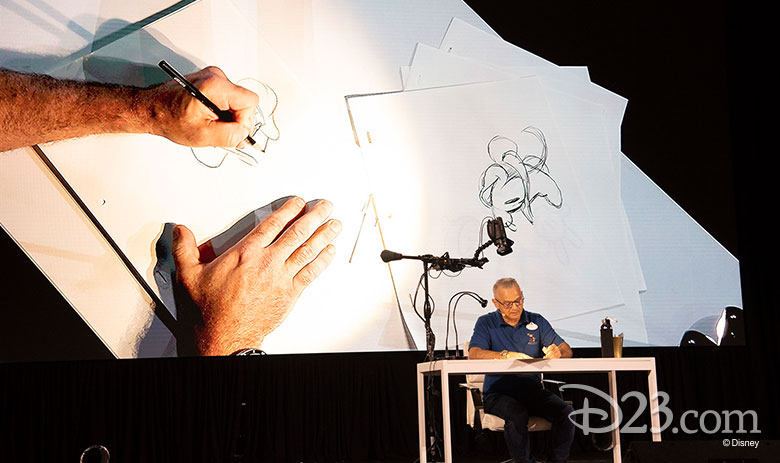 2. Artists Spotlight
Thanks to our friends at Sunglass Hut, Disney artists Miran Kim, Jeff Shelly and Tim Rogerson took Center Stage to show fans just what it takes to bring the classic "fab 5" Disney characters to life, infusing their own techniques and flair in their artwork.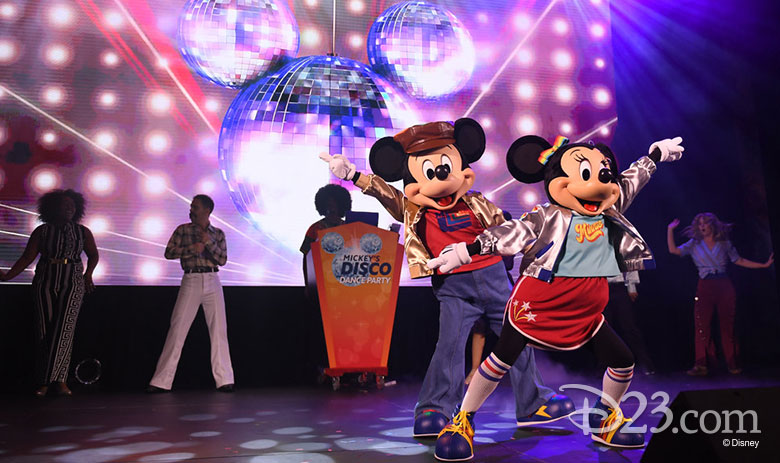 3. Mickey's Disco Dance Party
There was a lot of hustle and bustle at D23 Expo, but over at Center Stage, you were sure to bust a move! Fans of all ages had a ball as they joined Mickey Mouse and Minnie Mouse in the grooviest disco dance party. Celebrating the 40th anniversary of the Mickey Mouse Disco album, Center Stage transformed into a technicolor dance floor, with fans boogieing on and off-stage.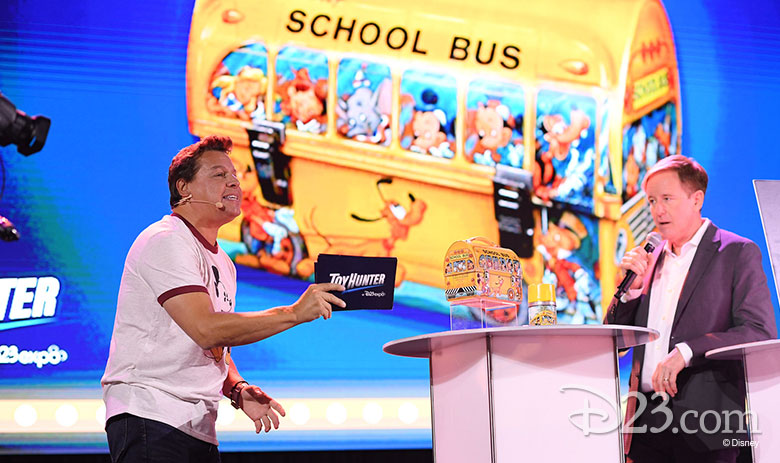 4. Toy Hunter
Toy Hunter host Jordan Hembrough shared his toys at this year's ultimate Disney fan event. From classic Disney and Star Wars toys to Marvel memorabilia, Hembrough wowed fans with some marvelous finds including a classic Mickey Mouse and friends lunchbox and thermos. He even brought fans on-stage to join in on the fun, challenging them to answer various trivia questions on the toys for a chance to win some Disney board games.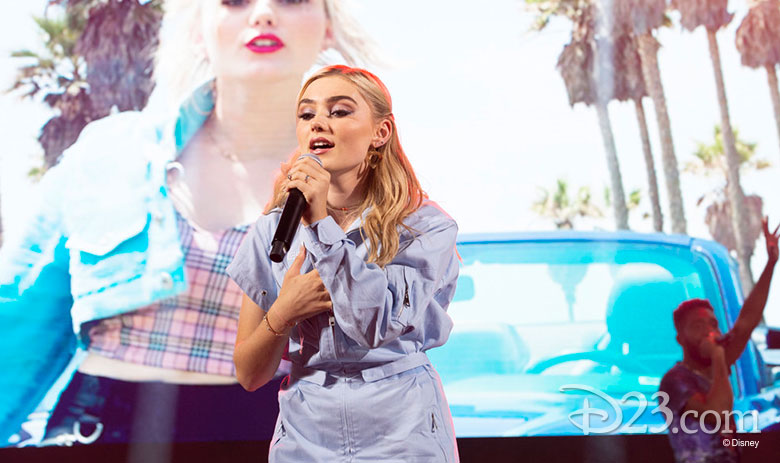 5. Radio Disney Presents Meg Donnelly
On Sunday, fans saw Radio Disney artist Meg Donnelly lighting up the stage with an electrifying performance. The 30-minute set was packed with dance numbers and special guest appearances as Donnelly sang some of her hit songs.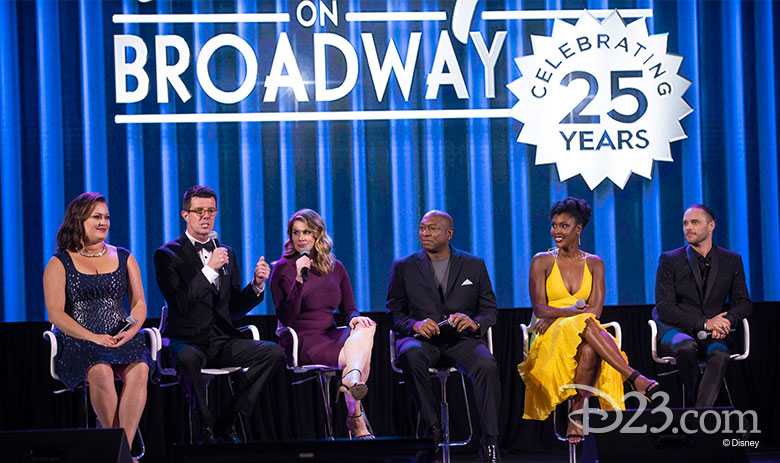 6. Disney on Broadway: A 25th Anniversary Conversation with The Stars
After hitting the big stage (aka Hall D23) for Disney On Broadway in Concert: A 25th Anniversary Celebration, some of Broadway's brightest stars—Ashley Brown, Gavin Lee, Heidi Blickenstaff, Alton Fitzgerald White, Kissy Simmons and Josh Strickland—hit the small stage for an intimate conversation with fans about their Disney on Broadway experiences.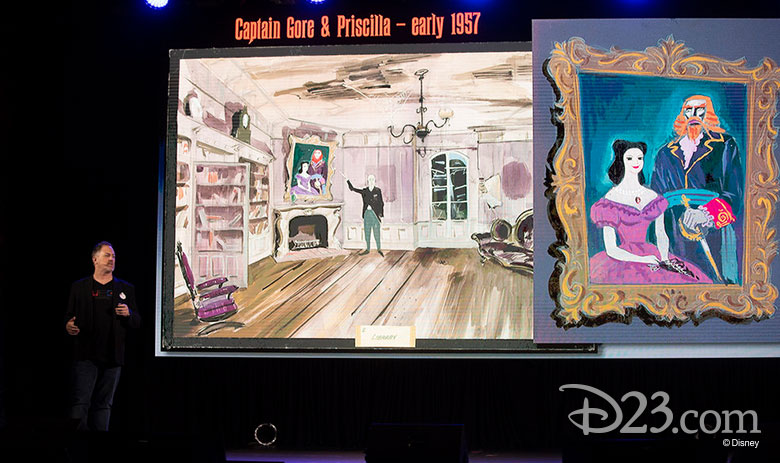 7. Marc Davis and the Masters Behind the Haunted Mansion
On the last day of D23 Expo, some ghoulishly good fun materialized at Center Stage as author and imaginer Chris Merritt gave fans a rare, behind-the-scenes look at one of Disneyland's most iconic attractions, Haunted Mansion. While speaking to a packed house, well, floor, Merritt showed concept art from Disney Legend, animator and Imagineer Marc Davis who had an important hand in bringing the "swinging wake" to life.