By Alex Williams
Fireworks and taste buds erupt as tantalizing favorites of sight, sound and flavor welcomed D23 Members to the 2019 Sip & Stroll at Epcot!
As Epcot embarks on an exciting new chapter, the member favorite event returned with a special look at the Epcot Forever Fireworks spectacular.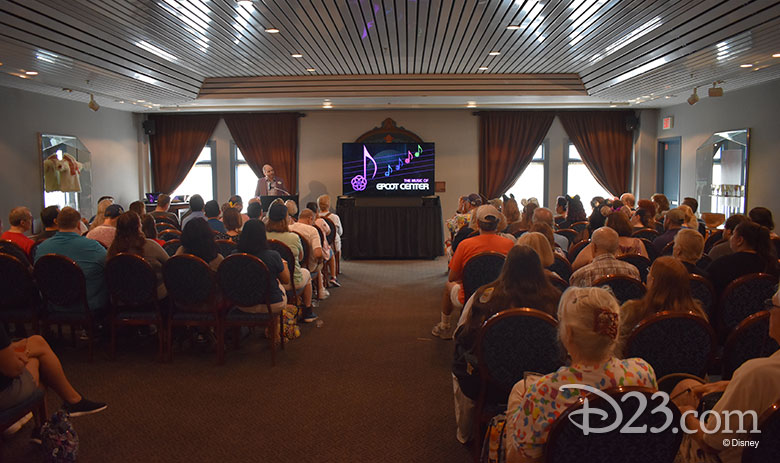 The annual favorite began with an exclusive reception in the Norway Lofts VIP Lounge with a toast of the Aulani Sunrise (featured at the Hawai'i kiosk,) before Steven Vagnini, Show Awareness Producer of Walt Disney Imagineering, took the stage, sharing a nostalgic look at "The Music of Epcot." Next, Aaron Rowe, General Manager of Epcot Entertainment, and Alan Brunn, Creative Director with Disney Parks Live Entertainment, teamed up to share how "one little spark" inspired the rich story that celebrates the parks past and welcomes its future, Epcot Forever.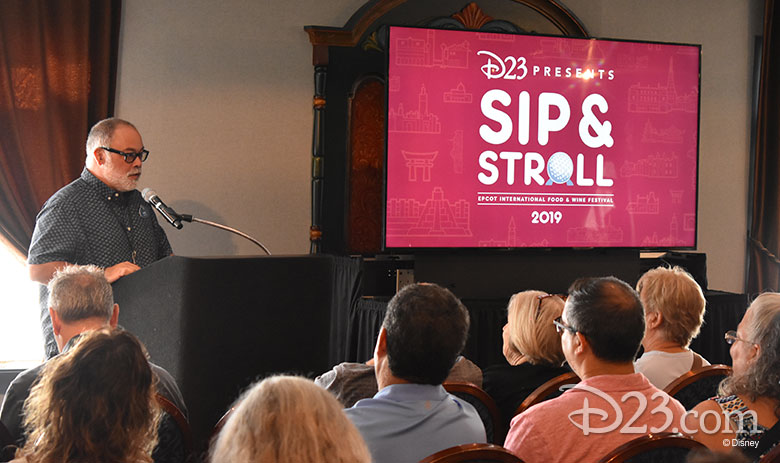 After that feast for Guest's eyes and ears, Rick DeCisso, Proprietor with Epcot Festivals, shared a taste of insider secrets (or "Rick's Picks") from the Epcot International Food Festival and introduced several menu items, including: Smoked Corned Beef with Crispy Potatoes and Cheese Fondue, Spicy Kenyan Vegan Giheri, and Kachumbari Slaw Loaded Macaroni & Cheese! As a surprise to wrap up the reception, our favorite Disney gourmand, Chef Remy, joined for a special visit!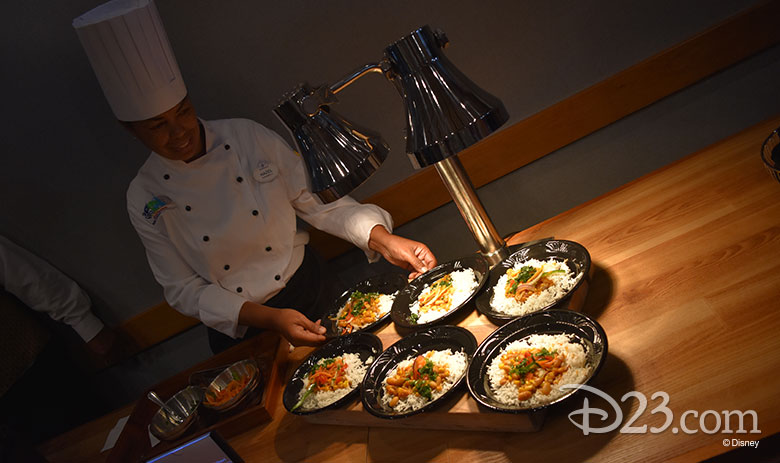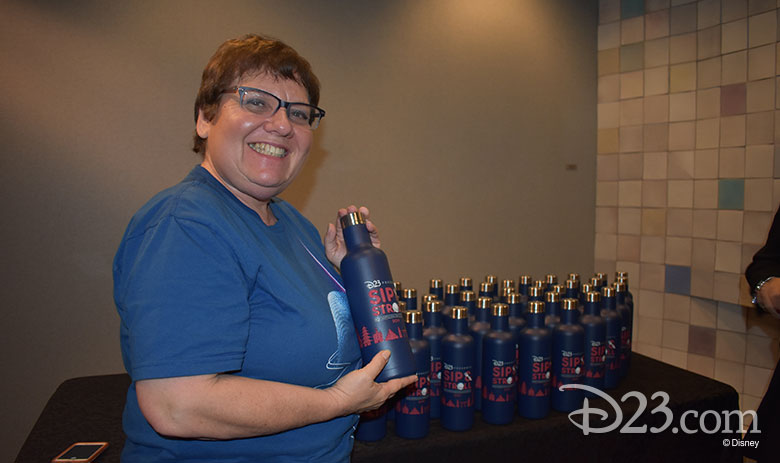 Upon departing the lounge, attendees received an exclusive 2019 D23 Sip & Stroll commemorative water bottle, and a $25 Disney Gift Card to use for sipping & strolling their way around Future World and the World Showcase.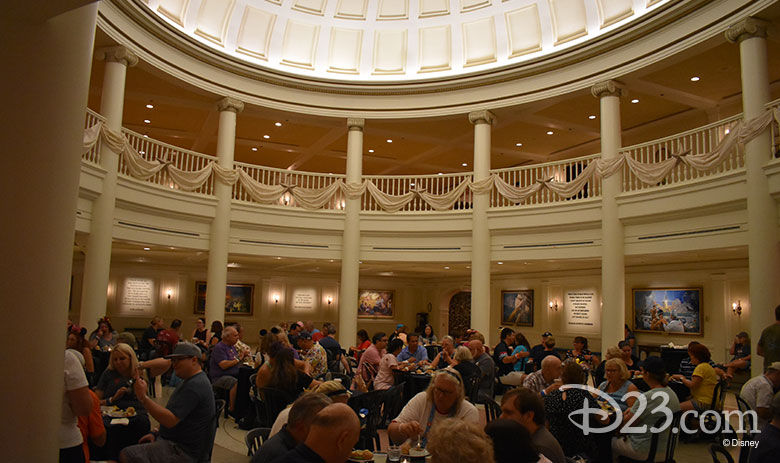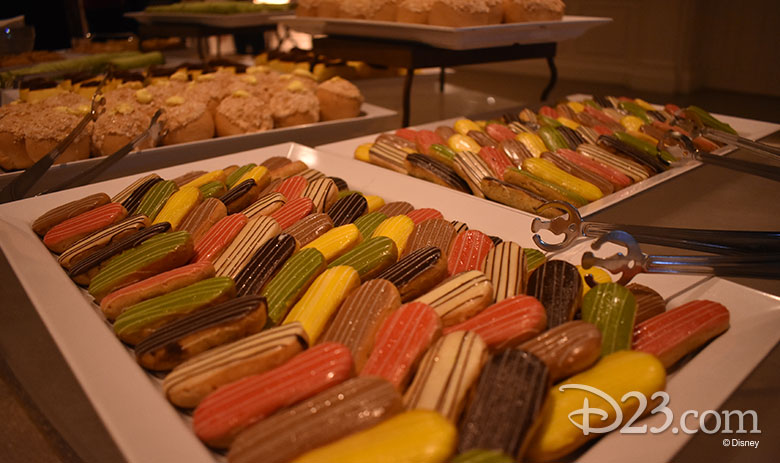 While the afternoon brought a few thunderstorms, Members were treated to a surprise location for a special dessert reception in the American Adventure Rotunda featuring a curated selection of global favorites from around Epcot's World Showcase. To finish out an epic day celebrating all things Epcot, attendees enjoyed reserved viewing at the Italy Isola for the new Epcot Forever!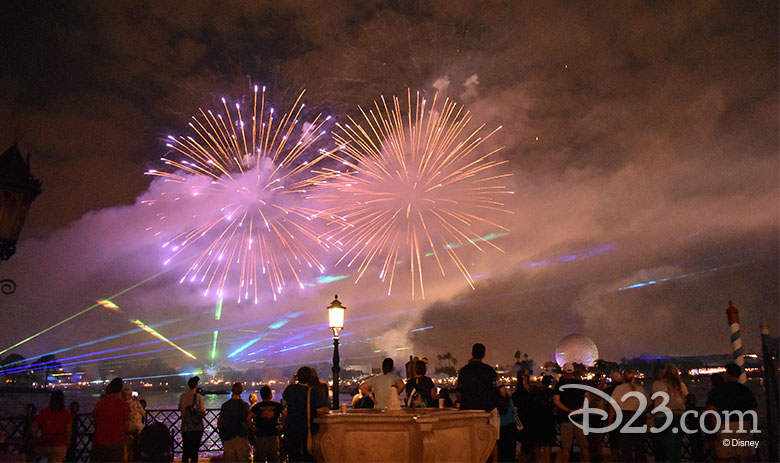 Thank you to all of the amazing D23 Members who joined us on this appetizing adventure, and stay tuned for many more exciting D23 events in 2019 and beyond!