By Aleena Malik
The force was with our D23 Members at Star Wars: Return of the Jedi 40th Anniversary Screenings in London! These screenings not only kicked off D23's epic event adventures across the pond but also coincided with the highly anticipated Star Wars Celebration Europe. It's safe to say that our Members had an absolute blast at these screenings!
Our D23 Members ventured to a galaxy far, far away at the ODEON Covent Garden Theatre in London on April 8, 2023. The excitement was evident early on, as Members (some even in costume!) enthusiastically discussed the latest Star Wars news and looked forward to the screening. All were given complimentary popcorn and a drink to enjoy during the film, as well as a special commemorative postcard set—featuring rare international posters for the film from the Lucasfilm Archives—to remember the magic long after the screening ended!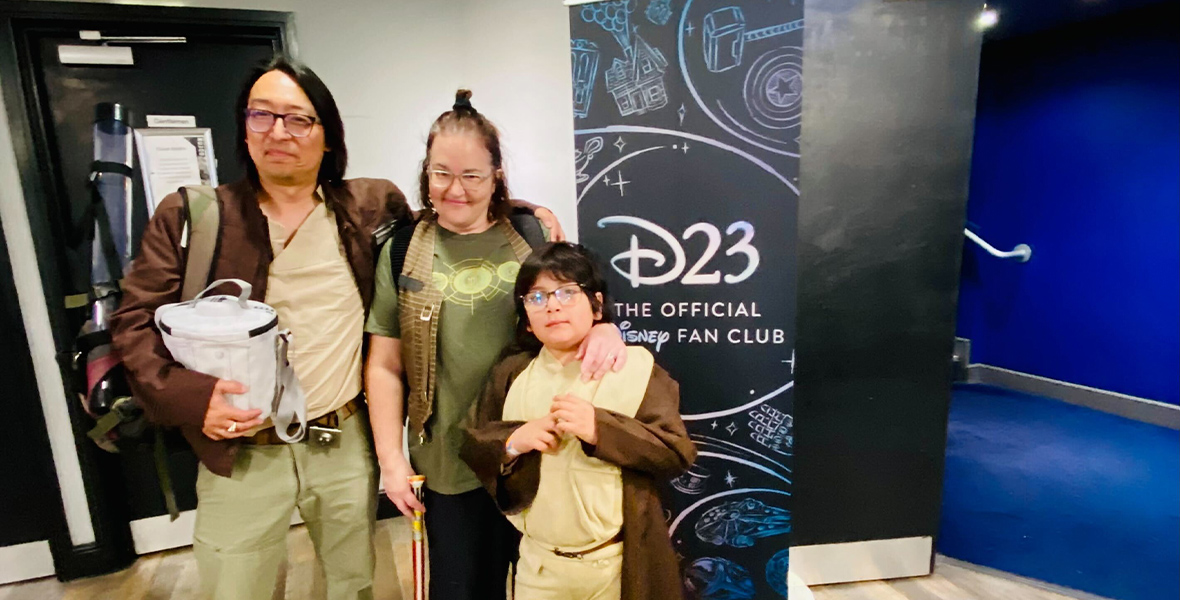 As our Members chatted among themselves, they eagerly took their seats and waited for the action to unfold before them. Shortly after everyone was seated, an exciting pre-show presentation, hosted by D23's own Justin Arthur, began! After some rousing Return of the Jedi trivia, he introduced Matt Ferguson, who designed the all-new poster art for the 40th anniversary of Star Wars: Return of the Jedi and spoke to the audience about what it was like to help carry on the amazing Star Wars legacy. And, for our second screening, fresh off of her Star Wars: The Clone Wars panel at the Celebration, actress and fashion icon Ashley Eckstein also surprised guests and spoke about her memories of the film, which absolutely thrilled our passionate Members!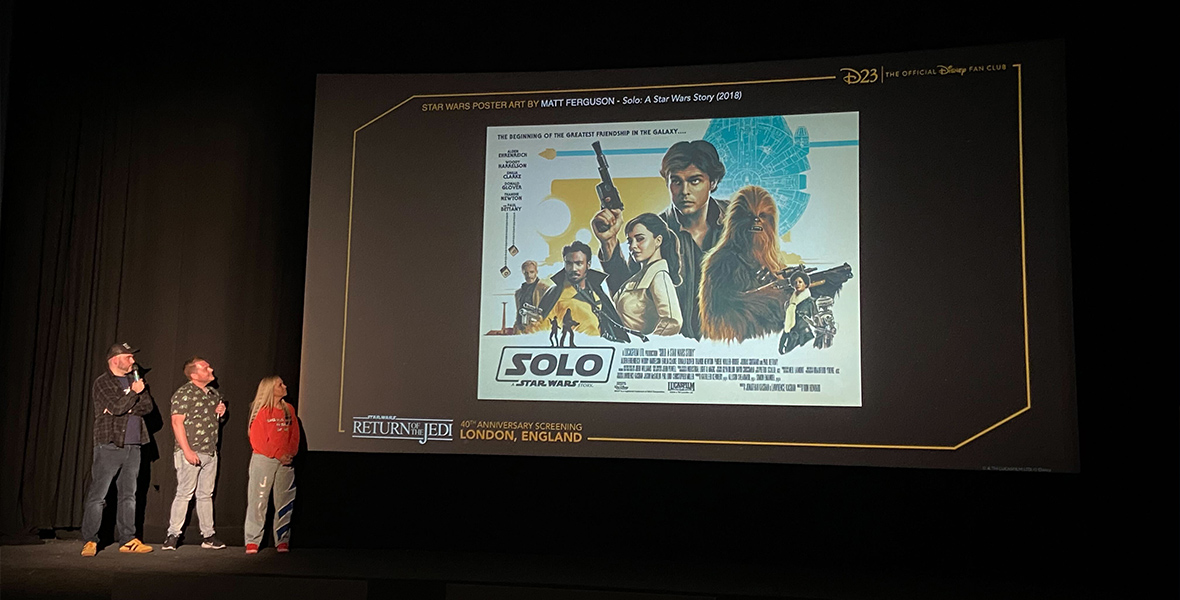 When the fun-filled pre-show concluded, it was time for the beloved movie to begin. Although our Members are huge Star Wars fans and have no doubt have seen Return of the Jedi more times than they can count, many had not previously seen it on the big screen! They were completely captivated and absolutely loved being transported to Jabba's Palace, Dagobah, and Endor in a whole new way.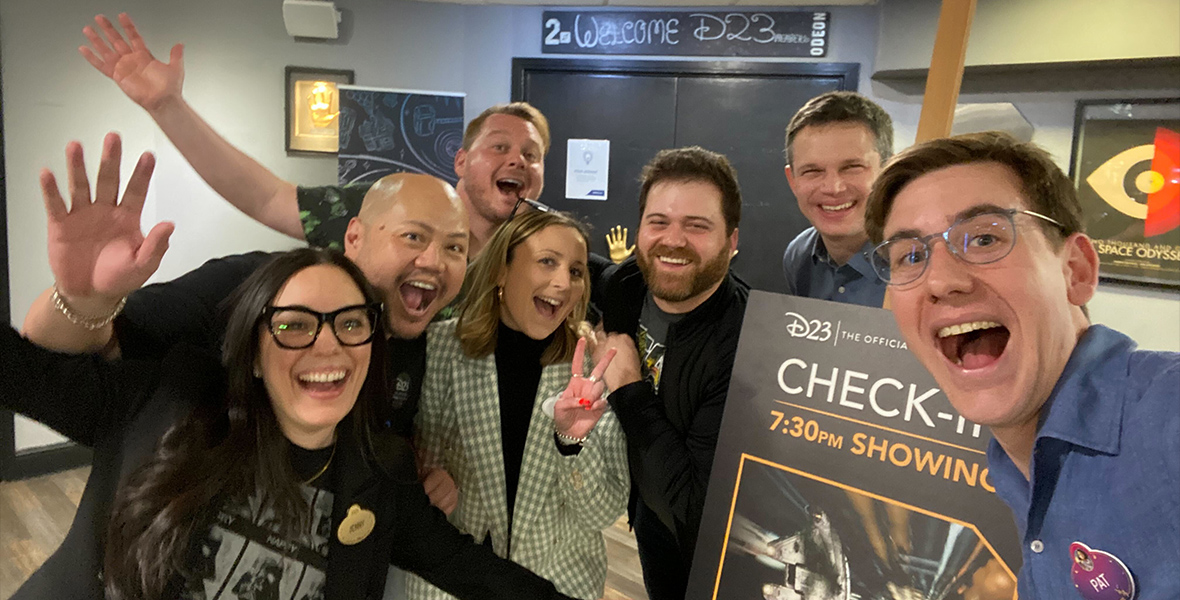 Here at D23: The Official Disney Fan Club, we're all about giving our Members magical Disney moments you can't find anywhere else. We hope this journey to the galaxy was all that you wished for, and more, and we can't wait to see you again! Stay tuned for even more Member-exclusive events coming soon!