By Aleena Malik
This week, D23 Members just kept swimming over to the Aquarium of the Pacific in Long Beach, California, to enjoy a celebration of 20 years of the iconic Pixar film, Finding Nemo! The event began on Sunday April 2, 2023, but just like the movie, it wouldn't be complete without a sequel. There was a second event held on Monday April 3, 2023, for even more D23 Members and their guests to enjoy the celebration.
Both nights of this event were filled with fishy fun! The under-the-water extravaganza began when guests checked in and received an exclusive credential and D23 button, as well as an event-exclusive postcard and stickers. Guests then made their way over to a breathtaking theater to find their seats.
Peyton Liebler, D23 Programming Coordinator, got the crowd excited and ready to embark on an underwater adventure! He then passed the mic to a marine life expert from the aquarium who shared their expertise with guests—filling them in about the fish they've seen in the movies, and where to spot them inside the aquarium. Guests were then greeted on the big screen by a Pixar friend they might not have expected to see, Rex from Toy Story! Our members had an absolute blast as they watched the hilarious short Partysaurus Rex.
When our favorite dinosaur friend finished up his antics, it was time to welcome Nemo, Marlin, Dory, and the whole fish gang to the aquarium's immersive wrap-around big screen. Guests loved getting to watch the beloved movie, Finding Nemo, at the aquarium and it truly made them feel like they were one with the fish.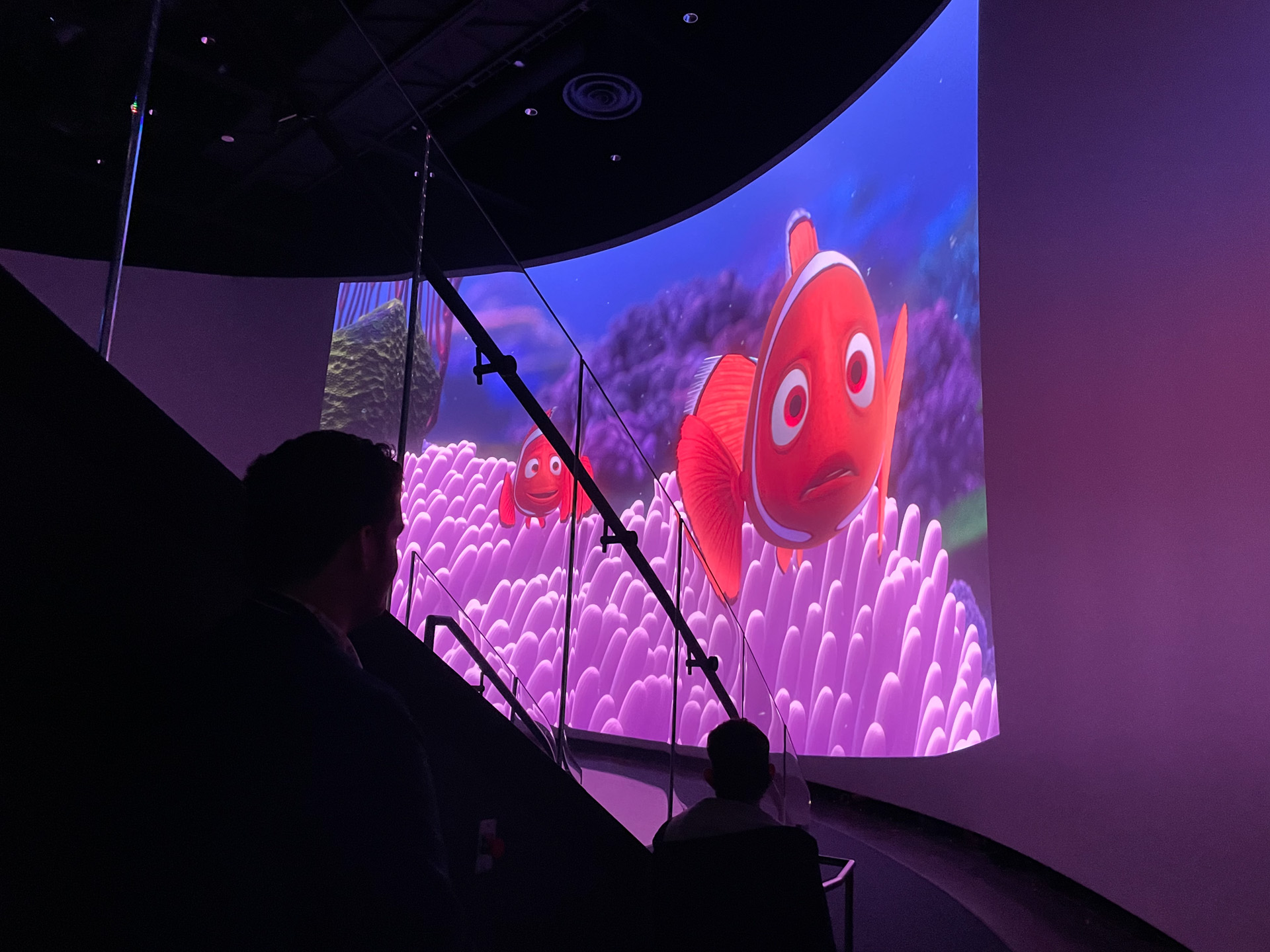 Upon the movie's conclusion, our members were given private access to explore the Aquarium of the Pacific. They viewed the gorgeous marine life with wonder and were delighted to have the chance to experience Finding Nemo in a whole new way. There were also photo opportunities throughout, which gave our members the chance to flash their pearly whites and make Dr. Philip Sherman proud.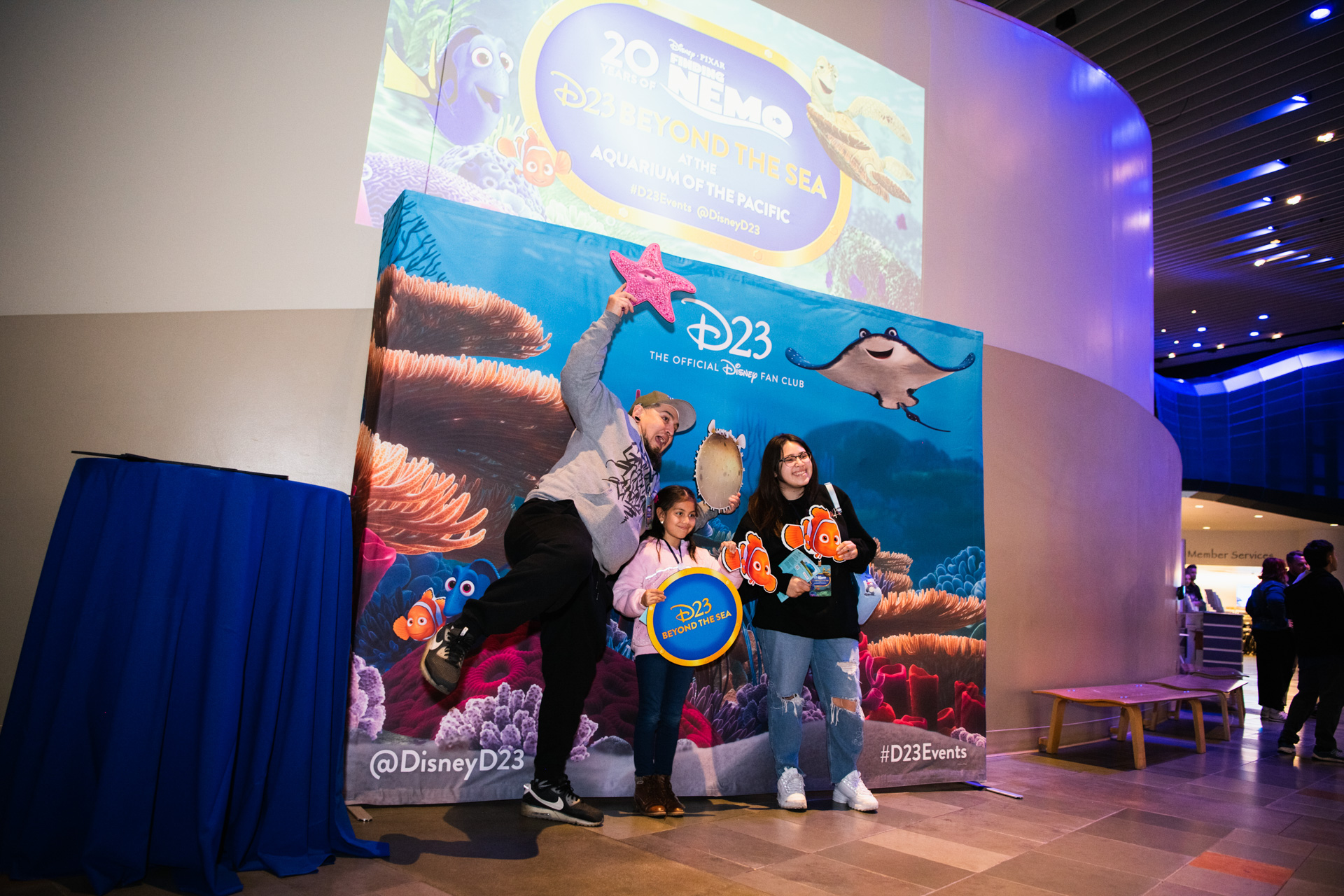 D23 Members and their guests also got to participate in a game inspired by one of our favorite fish friends, Bubbles! They each got to pick out a bubble that had a Finding Nemo character inside. Those characters corresponded with great prizes, including backpacks, wallets, board games, and more from our friends at Loungefly and the Op Games!
On behalf of the D23 team, we hope these events were unforgettable (unless you're Dory, then you get a pass on forgetting!) We can't wait to see you again real soon!