By Peyton Liebler
Thirty years ago, the Muppets shared a magical tale of hope and holiday spirit that has now inspired generations of fans around the world. This past Sunday, D23 Members celebrated those 30 years of holiday hope and Muppet mayhem with The Muppet Christmas Carol 30th Anniversary Screening in Walt Disney World.
D23 Members gathered at Disney Springs, where D23: The Official Disney Fan Club hosted a special theatrical experience of The Muppet Christmas Carol, reflecting on the history and influence of this movie over the past 30 years.
When members checked in for the event, they each received some special holiday event gifts, including a fountain drink coupon, The Muppet Christmas Carol commemorative caroling book, and even a Kris Kringle Cookie from the fan-favorite Gideon's Bakehouse!
After settling into their theater seats, D23's own Justin Arthur brought up several participants from the audience for an Ugly Sweater Showcase. The top 10 sweater-wearers received a special print of an original sketch of Gonzo in his Dickensian clothes, and the No. 1 sweater (an amazing Animal-inspired light-up ensemble) received special prizes from the Mickey's of Glendale exclusive The Muppet Christmas Carol 30th Anniversary collection—including their anniversary sweater and mug!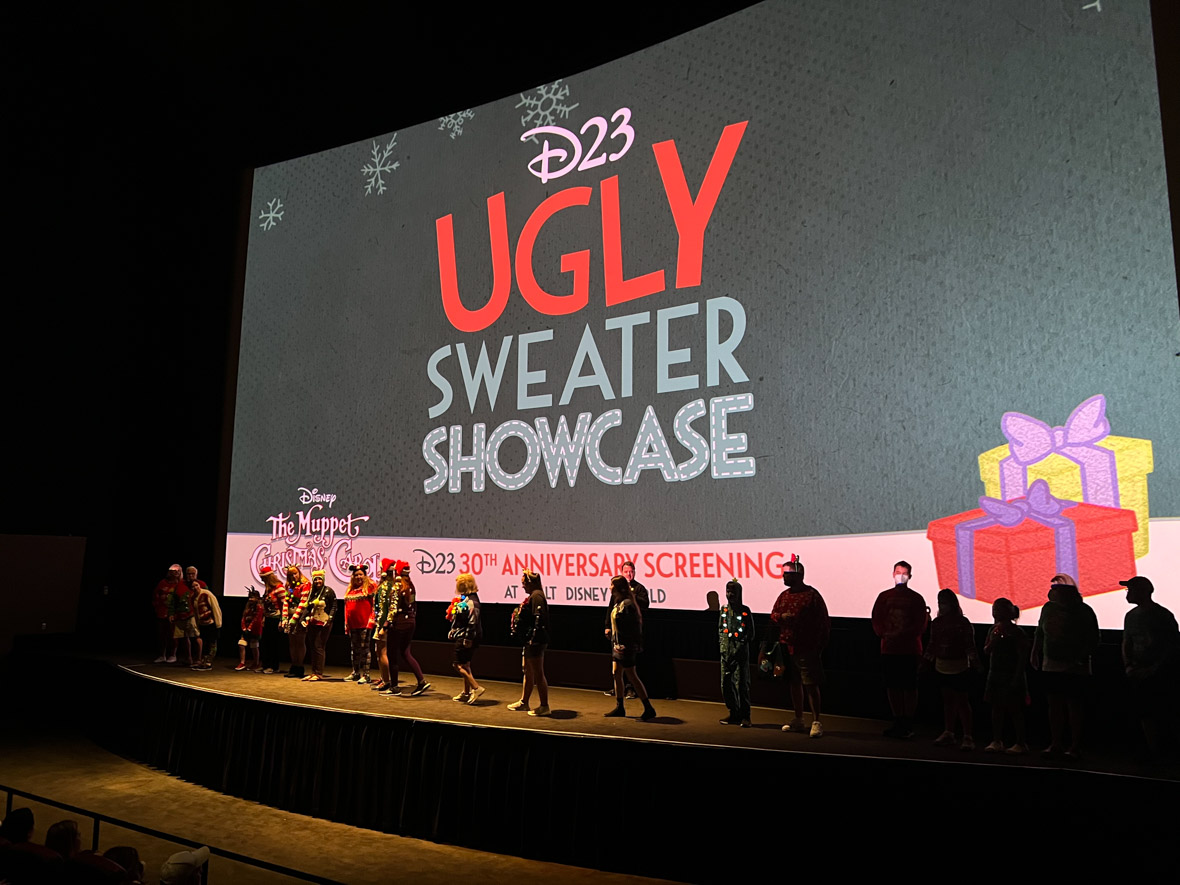 Once the ugly sweater showcase had ended, D23 delivered a special presentation on the making of The Muppet Christmas Carol, featuring behind-the-scenes footage and pictures, as well as a few clips from Magic in the Air: Celebrating 30 Years of The Muppet Christmas Carol, a special panel from D23 Expo this year. And before the film began, D23 Members were surprised to find that they would be among the first audiences in the world to watch the full cut of the movie, featuring the famous lost song "When Love Is Gone." This special edition of the film will begin streaming on Disney+ this holiday season, available under the extras portion of The Muppet Christmas Carol.
After the special screening, Members were gifted with a special D23-Exclusive 30th Anniversary Ornament celebrating The Muppet Christmas Carol, as well as a coupon for 20% off at Joffrey's Coffee in Disney Springs, now featuring some Holiday Muppet latte art available for latte art printing from their location at the landing at Disney Springs.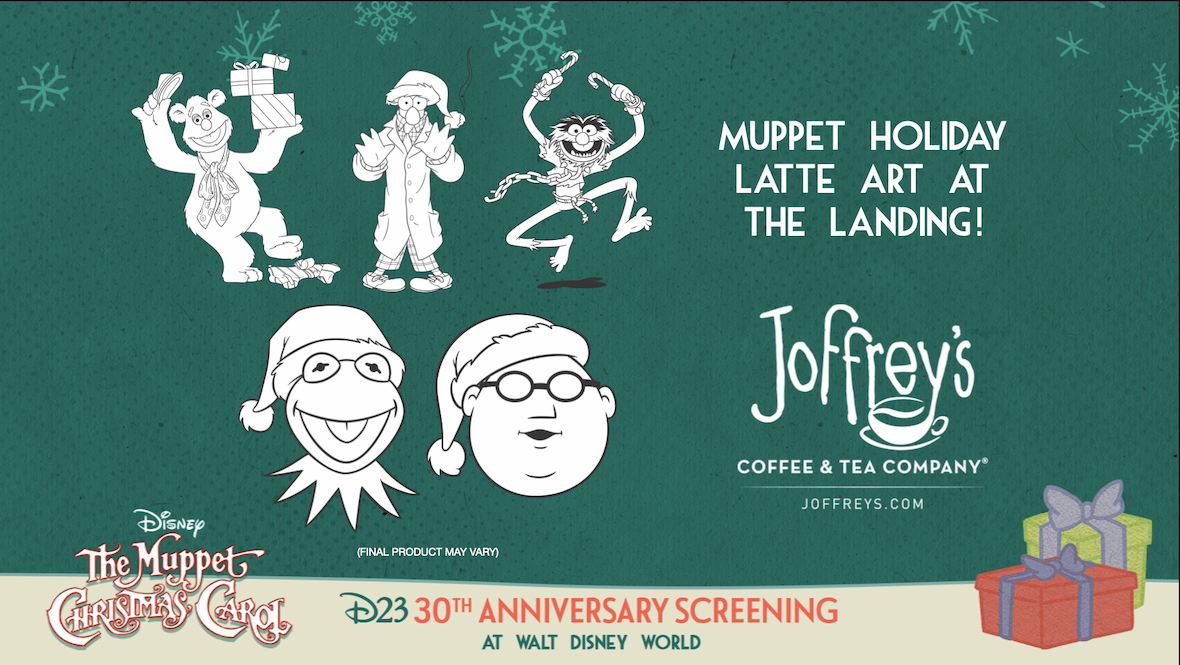 We had a jolly and joyous time with our D23 Members, and we were so pleased to ring in the season of magic at the most magical place on earth! Plus, we had an exceptional reason to celebrate the merriest Muppet mischief! We hope you and your loved ones have a great season of magic and remember: Always celebrate the holidays with a thankful heart!