By Aleena Malik
D23 Gold Members got to experience a magical morning of shopping at Disney's Employee Store and were given an exclusive look at Disney's Grand Central Creative Campus at the D23 Shopping Spree event!
Sharpay and Ryan may have bopped to the top, but our D23 Gold Members shopped to the top at the D23 Shopping Spree—Disney Employee Store Event!
Our fans know that when it comes to Disney, there is always more magic to explore. D23 Gold Members got to explore another piece of the magic at the D23 Shopping Spree—Disney Employee Store Event on February 11, 2023, in Glendale, California. They were welcomed into the employee store for a morning of shopping and fun, while also getting a rare peek at Disney's Grand Central Creative Campus where some of the magic is made!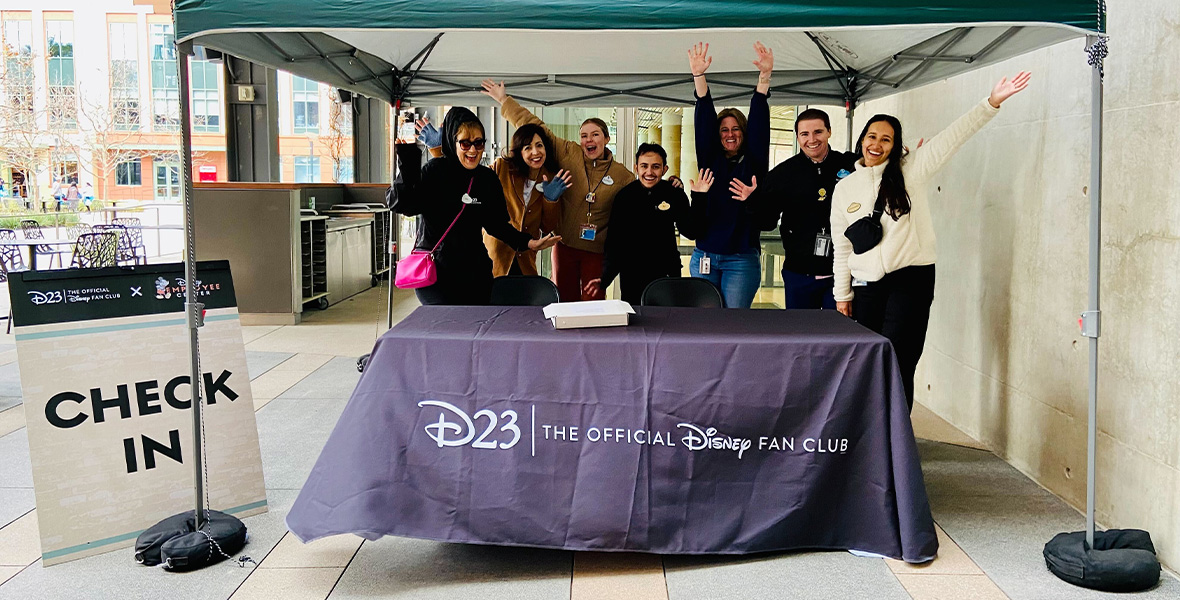 Upon checking in, members were able to walk around and enjoy the beautiful campus where many Disney cast members spend their days. They ooh-ed and aah-ed over the fun Disney adornments, such as the fountain at the front entrance featuring iconic characters and the buildings decked out with Mickey Mouse's likeness. Members were also able to enjoy yummy drinks and treats from the coffee shop on campus.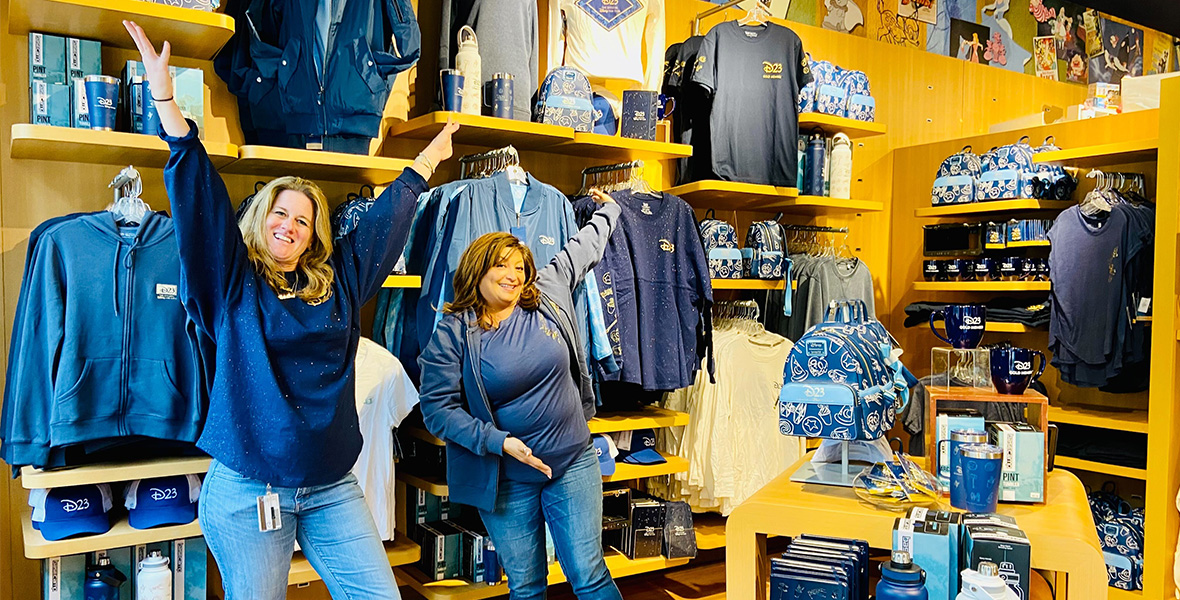 Once their designated shopping window arrived, members got to explore and purchase from The Disney Employee Store. The excitement was evident, as members rushed to get their hands on exclusive employee and D23 Member merchandise, such as the brand-new, limited release D23 Loungefly backpack! Some of the other items available included pins, jackets, and hats from Disney, Pixar, Marvel, and Lucasfilm.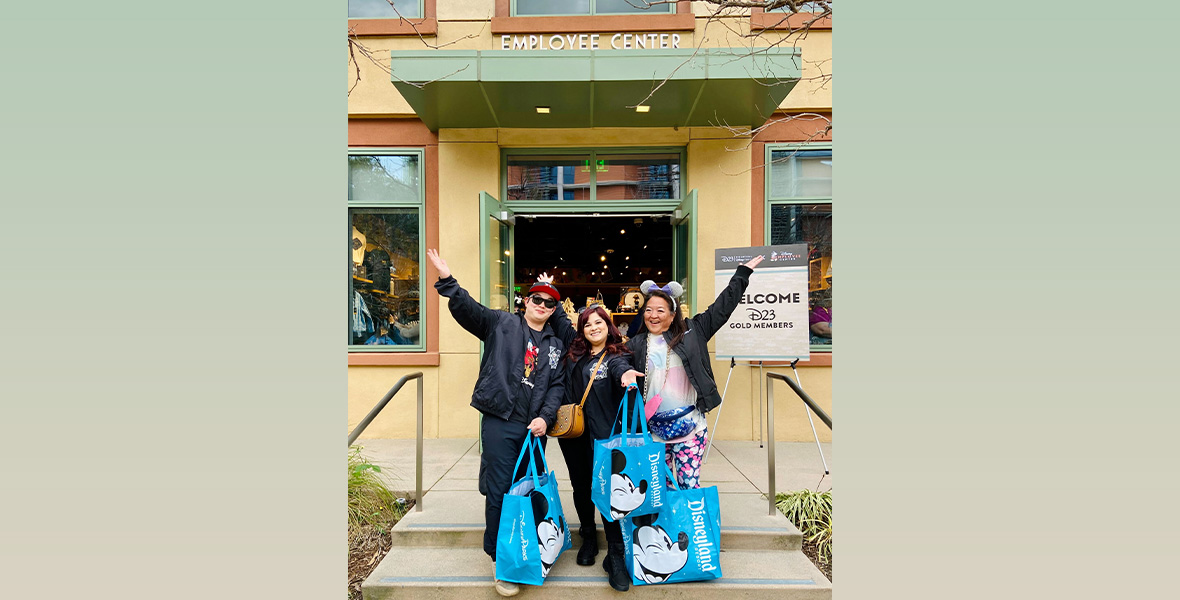 With so much great merchandise available, it is certainly no surprise that our D23 Gold Members had full-on shopping sprees! They walked out of the store with bags lining their arms and smiles on their faces, ready to start enjoying their new goodies. Members casually mixed and mingled after their shopping, showing off their shopping hauls to one another.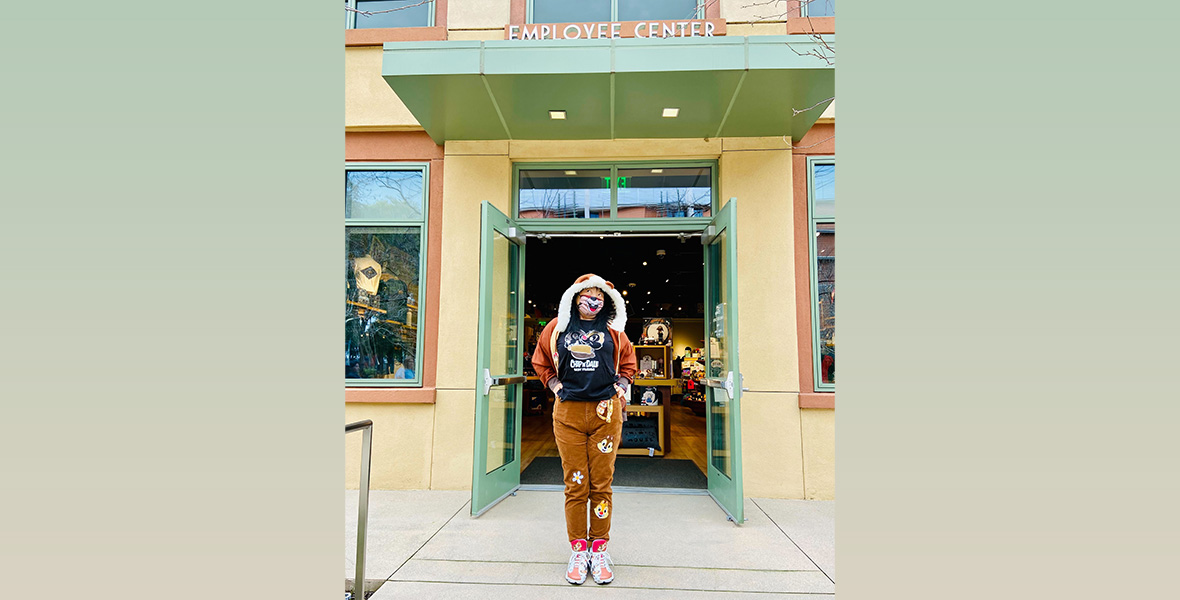 The D23 team was delighted to put on this special event for our D23 Gold Members. On behalf of all of us, we were able to shop to your heart's content and had a magical time! Stay tuned for even more exciting member events, coming soon!