Aleena Malik
This week, D23 Gold Members got to experience an out-of-this world theatrical experience—and that's the gospel truth! Our members were invited to be among the first guests to see Hercules during its theatrical run at Paper Mill Playhouse in Millburn, New Jersey, on March 18. The night was full of fun, laughter, and music that had our members feeling soulful.We know you can't travel to Ancient Greece on an empty stomach, so our night began with a three-course dinner at the beautiful Carriage House Restaurant! Members mixed and mingled, sharing stories of past D23 events and getting excited about the upcoming show. Before they knew it, it was time to head to the theater to enjoy the theatrical spectacular that awaited.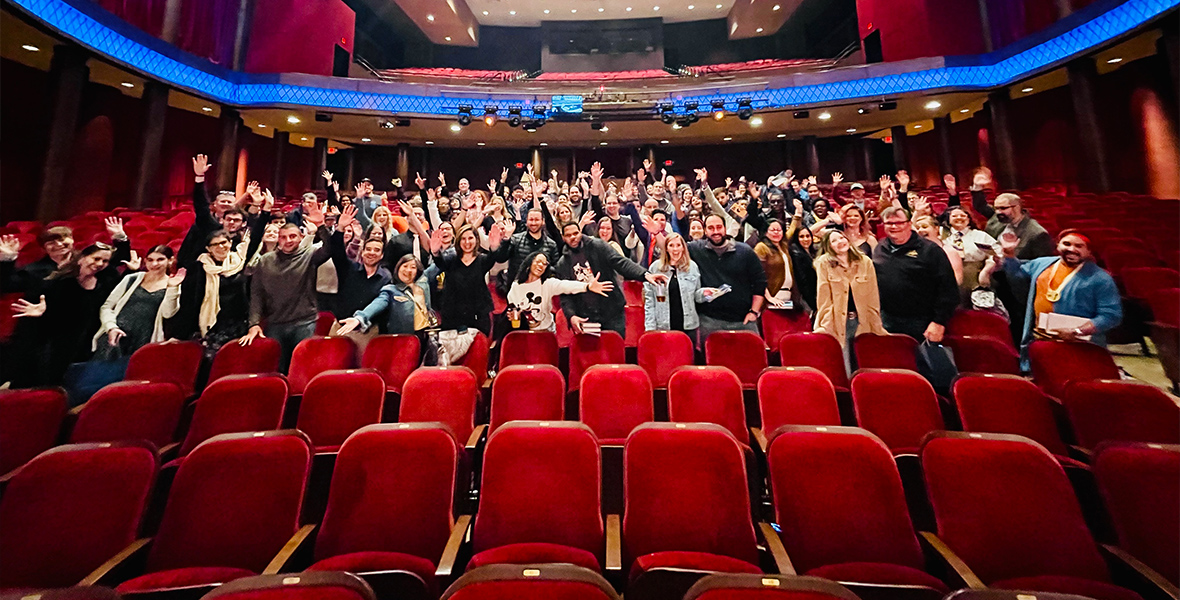 While the end of shows can be a little disappointing, as you're slowly transported back to reality, the curtain closing did not bring dismay to our members. Upon the ending of the show, our D23 Gold Members did not need to begin their voyages home, but rather they got to experience a special treat! An exclusive talk-back session with the talented cast from the show was about to begin!
Bradley Gibson (Hercules), Isabella McCalla (Meg), James Monroe Iglehart (Phil), and Shuler Hensley (Hades) all returned to the stage. D23 Gold Members were given the inside scoop on the actors' journeys and their experience as part of the Disney Theatrical Productions family. Our members loved getting to hear them and felt even more connected to the magic.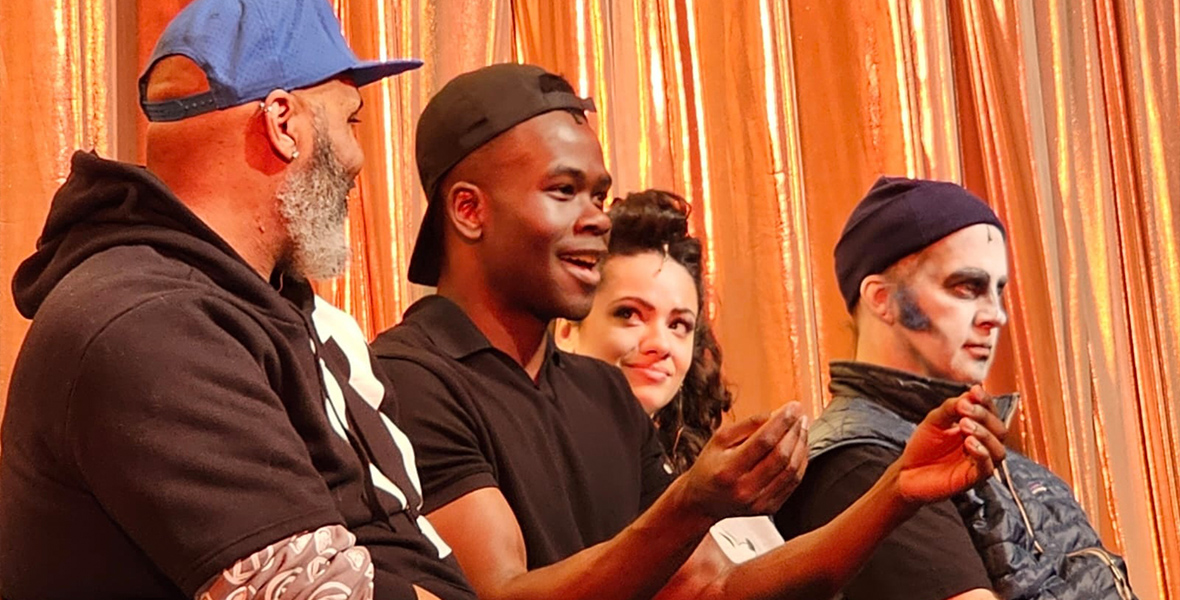 When the talk-back concluded, D23 Gold Members headed back home, but not without a souvenir to commemorate the night. Each member received a special show program that was signed by cast members and their own copy of Go the Distance: A Twisted Tale, by Jen Calonita. The gift shop was also open for members to stock up on exclusive Hercules merchandise!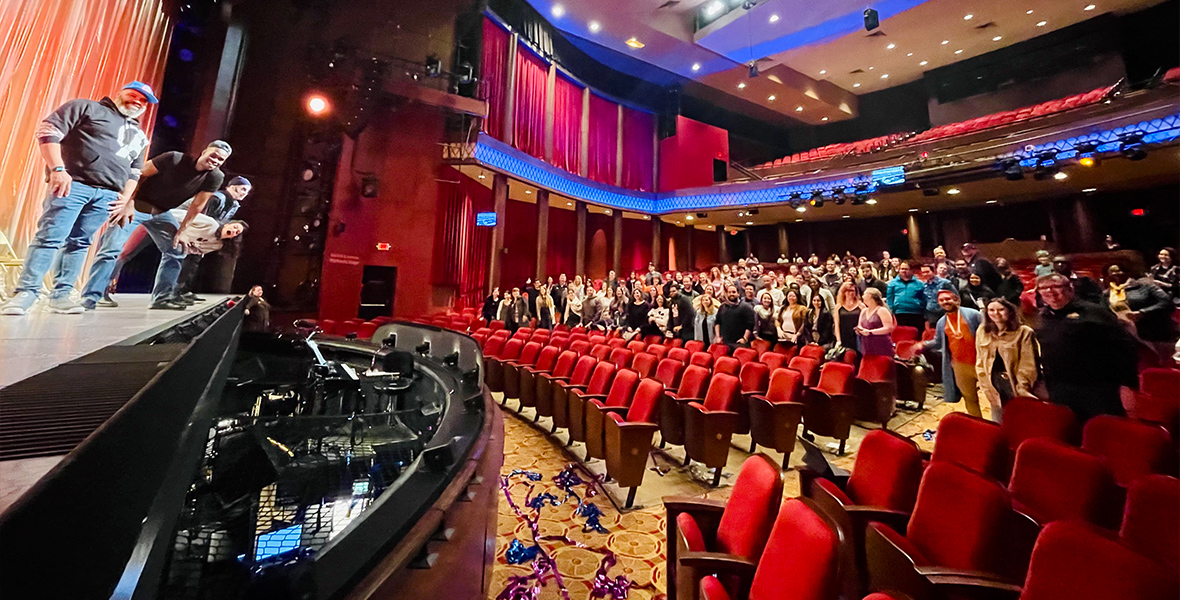 Here, at D23, it is a pleasure getting to put on such special events for our members and we can't wait to see you again real soon!