By Peyton Liebler
On Saturday, April 9, D23 Members enacted "Substitutiary Locomotion" and made their way to the Walt Disney Studios in Burbank, California, for a special presentation of Bedknobs & Broomsticks!
In celebration of the film's 50th anniversary, Members got to screen the film at the very place where it was made, view a special Bedknobs & Broomsticks exhibit from the Walt Disney Archives, and enjoy special shopping opportunities at the Disney Studio Store and Disney Employee Center.
Upon check-in, each member in attendance received a limited edition, D23-exclusive Bedknobs & Broomsticks pin, followed by a special opportunity to explore the historic Walt Disney Studios lot with our first event there in over two years. Inside the theater, members got a special look at some of the original animation sketches from the film, obtained some classic movie refreshments, and got set to watch the movie. Prior to the screening, Justin Arthur of the D23 team introduced the film, which began with a special video from the Walt Disney Archives, detailing the history of Bedknobs & Broomsticks and its conception on the studio lot. Then, faster than you can say "treguna mekoides tracorum satis dee," the special screening began!
As some added magic, our friends at Loungefly provided some truly magical Bedknobs & Broomsticks items—direct from the Isle of Naboombu! Eight of the members in attendance were randomly selected and walked away with either a Loungefly Bedknobs & Broomsticks Mini-Backpack or Wallet! Check out these Loungefly products, and some additional items, on sale now.
Along with the special showing, D23 Members were treated to an exhibit from the Walt Disney Archives in the Frank G. Wells Building featuring several props and pieces from the making of Bedknobs & Broomsticks, all carefully curated and collected. Members were able to get up close and view items such as the enchanted bagpipes and sets of armor that led the charge against German invaders in the film's final act. The exhibit also detailed the innovative visual effects and tools used to create the sequences in which actors would interact with animated characters or environments, like the Isle of Naboombu, or even the scenes where a certain magical bedframe would soar through the air!
We had a "spellbinding" time celebrating the 50th anniversary of this beloved movie, at the very place it was made! It additionally marked a special occasion as our D23 Members return to events on the Studio lot. We cannot wait to share in more special moments like these with D23 Members in the near future! Now, if you'll excuse us, we have to test out the special package we just received from Professor Emelius Browne... "Lackipo nikrif scrumpet leech!"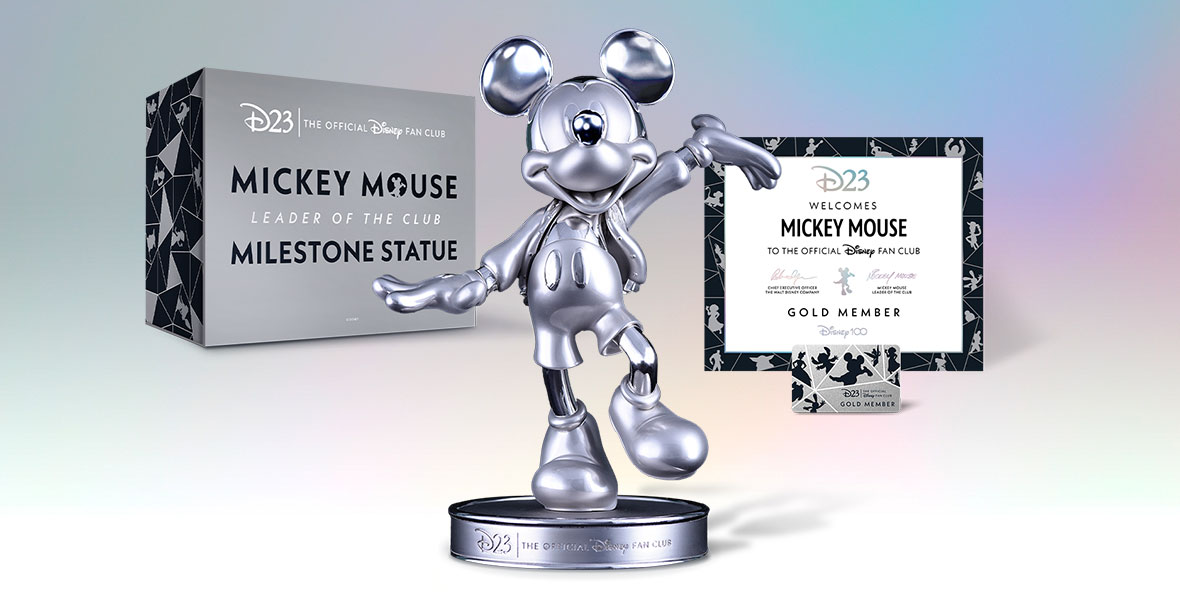 Get More Disney with D23 Gold Membership
Enjoy exclusive discounts and access to special events and merch.
Also includes our quarterly publication and annual Collector Set.