By Peyton Liebler
Let your imagination run wild with this D23 Exclusive Keepsake. Featuring the personification of imagination itself, this pin is all about the one, the only... FIGMENT! He's the dragon that keeps on delighting by making mischief and turning worlds upside-down—literally. Pro tip: This pin pairs best with ensembles that are head-to-toe, royal purple pigment!
This pin is inspired by the iconic attraction Journey Into Imagination With Figment at EPCOT, which follows that cheery purveyor of inspiration, Dreamfinder, and his mischievous companion Figment. Since its opening in 1983, Journey Into Imagination has seen a few changes, but it continues to remain a staple of the EPCOT experience. Figment himself has become an iconic representative of fans around the world, encouraging all to set their imaginations free...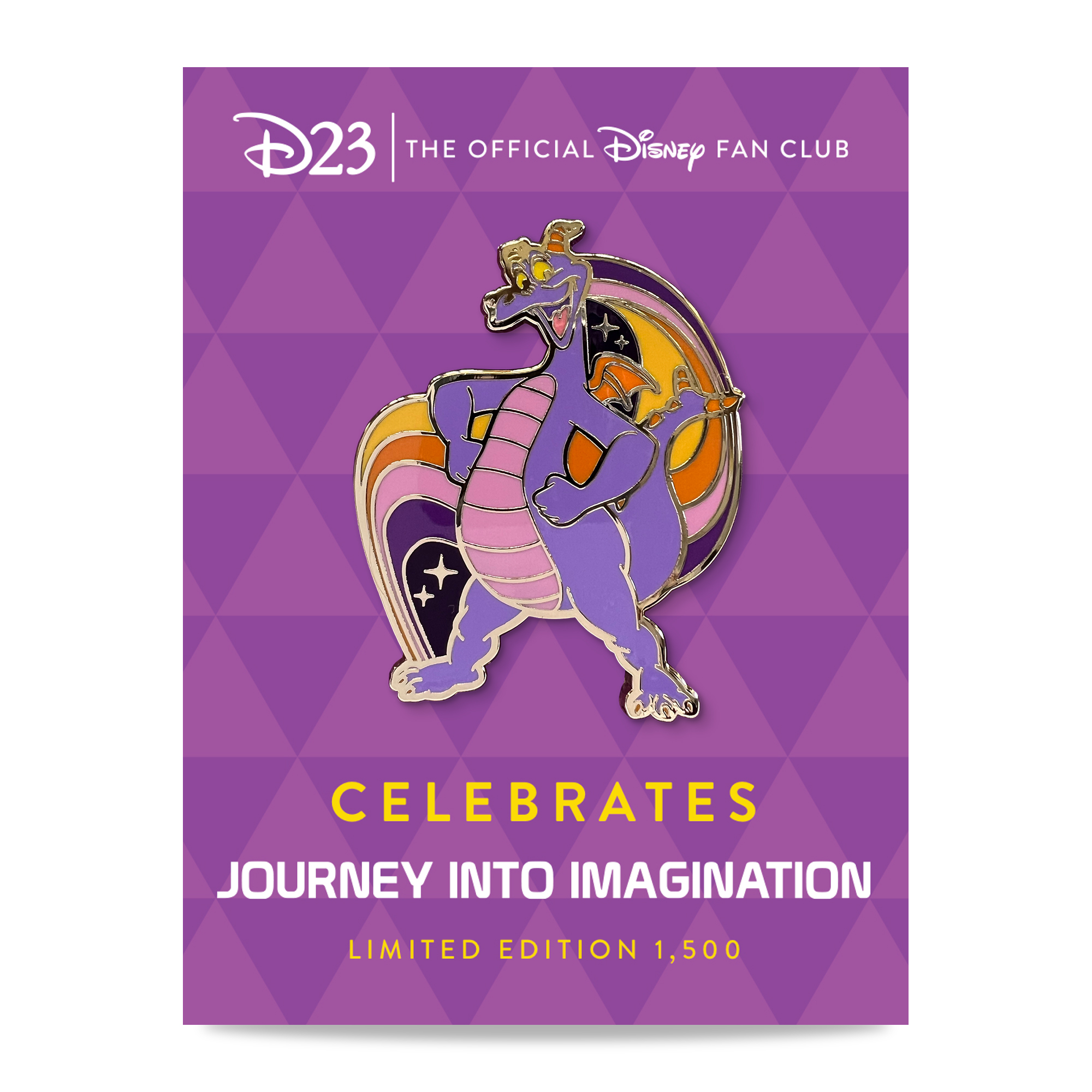 D23-Exclusive Ultimate Figment Fan Pin—Limited Edition
It's not just your imagination; this pin is chock full of Figment fun! This D23 Gold Member exclusive pin is an imaginative way to celebrate your ultimate Figment fanhood; it features everyone's favorite inhabitant of the Imagination Pavilion, Figment—complete with "two tiny wings, eyes big and yellow, horns of a steer, but still a lovable fellow"! The perfect accessory for any finders of dreams or employees of the Imagination Institute.
Our D23-Exclusive Ultimate Figment Fan Pin, offered in a limited edition of 1,500, is available to D23 Gold Members beginning at 8 a.m. PST on shopDisney, Tuesday, June 6, 2023.
Not a D23 Gold Member?
Sign up today to access limited edition merch
and year-round discounts and offers!
Available while supplies last. To purchase, you must log in to shopDisney.com with the Disney account tied to D23 Gold Membership. These pins are sold for $17.99 each, plus applicable sales tax. Maximum of two (2) pins of this style for purchase per D23 Gold Member for online orders. Shipping not available to PO boxes; shipping and handling fees may vary for all online orders. Other restrictions may apply. All information is subject to change including, but not limited to, artwork, release dates, editions sizes, and retail prices.