By Jocelyn Buhlman
Do you consider yourself an Epcot expert? In a park packed full of information, culture, and fun, there's something special for everyone to enjoy, but do you know all the ins and outs of the park that ignites your imagination? If you want to make your next Epcot excursion extra-exciting, you must try out these "Hidden Gems" that will make your visit even more special.
Future World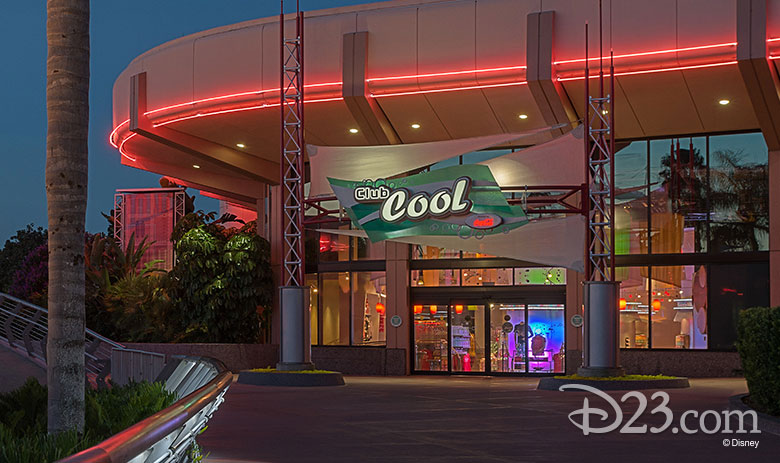 Club Cool
If the Florida heat is making you thirsty, why not stop by and enjoy a free taste test of sodas from around the world? Club Cool, located in Future World, offers samples of different international sodas, all in one place. Have you tried Sparletta, the Raspberry cream soda from Zimbabwe? What about Inca Kola, a Peruvian soda that tastes like bubblegum? Would you dare to sample the famous Beverly from Italy? Why not stop by and see Epcot's coolest showcase for yourself.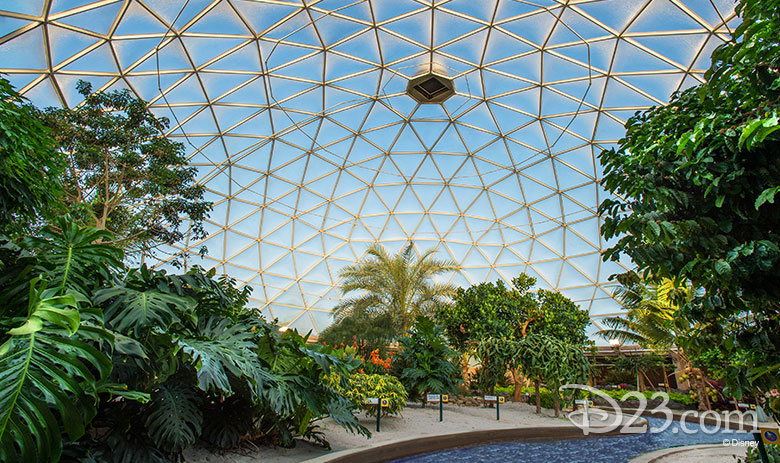 Behind-the-Scenes Tours
Epcot is filled with so much innovation and rich detail that it's nearly impossible to notice everything. If you try out one of Epcot's many tours, however, you'll discover magic that even the most knowledgeable guests might not have realized. Tours offered include:
Behind the Seeds: This one-hour tour of The Land pavilion gives you an inside look at the pavilion's fish farm and four greenhouses. Guests might even have the chance to release ladybugs into the greenhouses or see impressive fruits and vegetables from all around the world.
Epcot Seas Aqua Tour: This tour gives you the behind-the-seas look at The Seas with Nemo & Friends. Along with unique photo opportunities and educational exploration, you also get 30 minutes of snorkeling inside the pavilion's massive aquarium.
The UnDISCOVERed Future World Tour: Learn the secrets of tomorrow on this four-hour walking tour of Epcot, which dives into the background of the pavilions and how Walt's legacy lives on in the park. The tour includes an exciting behind-the-scenes look at a park VIP lounge, a chance to walk beneath the outdoor portion of Test Track, and a rare look inside the park's impressive wardrobe department!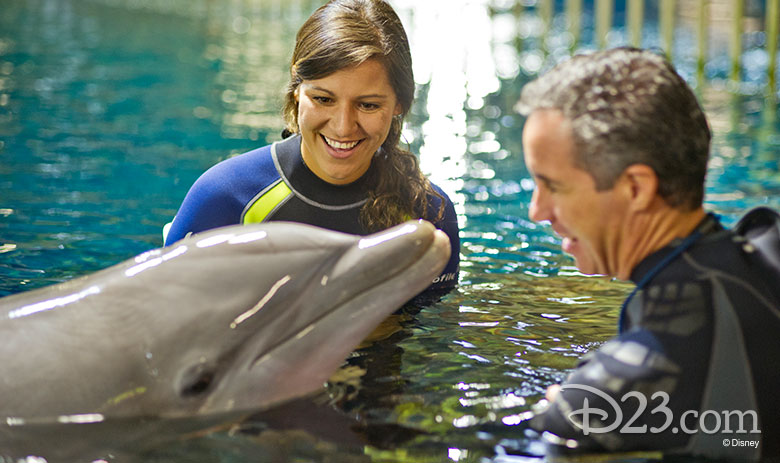 Epcot Seas Adventure
Have you ever wanted to make friends with a dolphin? In this seasonal, three-hour experience, guests enjoy 30 minutes of dolphin interaction, along with an opportunity to visit backstage, watch dolphin training, and learn about global issues affecting the ocean.
For tour reservations, call (407) 939-8687.
World Showcase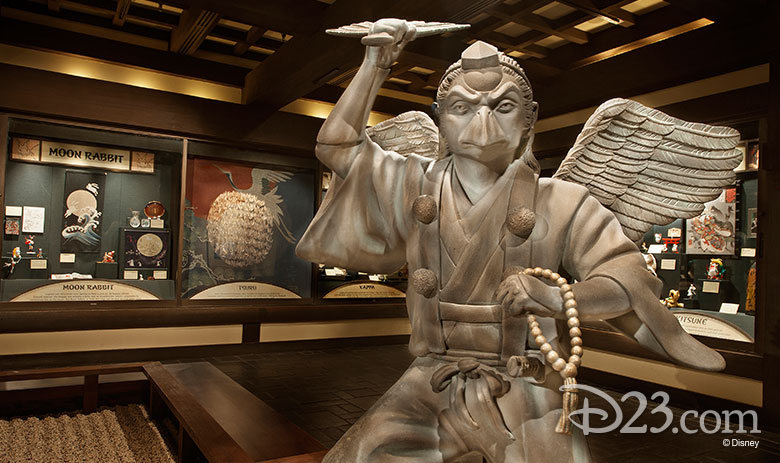 World Showcase Galleries
Who doesn't love going to World Showcase to experience inspiring attractions, eat delicious food, and meet your favorite characters? But have ever you thought about stopping to enjoy the art and artifacts? Many of the pavilions at World Showcase feature incredible galleries dedicated to the culture of the represented nations, featuring rotating galleries for guests to enjoy!
Galleries you need to check out include:
American Heritage Gallery (The American Adventure)
Stave Church Gallery (Norway)
House of the Whispering Willows Gallery (China)
Bijutsu-kan Gallery (Japan)
Mexico Folk Art Gallery (Mexico)
Gallery of Arts and History (Morocco)
Wine Walk
If you want to enjoy wines from around the world you need to check out this special Wine Walk around World Showcase. Start at one of three locations (Weinkeller in Germany, Enoteca Castello in Italy, and Aux Vins de France in France) and receive a special passport that provides a map of World Showcase, along with a listing of the wines for the walk and suggested food pairings. The experience comes with six specially selected wines from the three locations, each providing a red and white wine. You also receive a souvenir acrylic wine glass to commemorate your fun at this well-loved "hidden gem."
Hedge maze (United Kingdom)
If you ever wander behind the shops and restaurants of the United Kingdom pavilion, you'll discover something a-maze-ing. This traditional hedge maze is at a low height (so your little ones don't get lost) and leads to a gazebo at the center where bands often perform. Stop by this unique area for a nice stroll or to enjoy live music.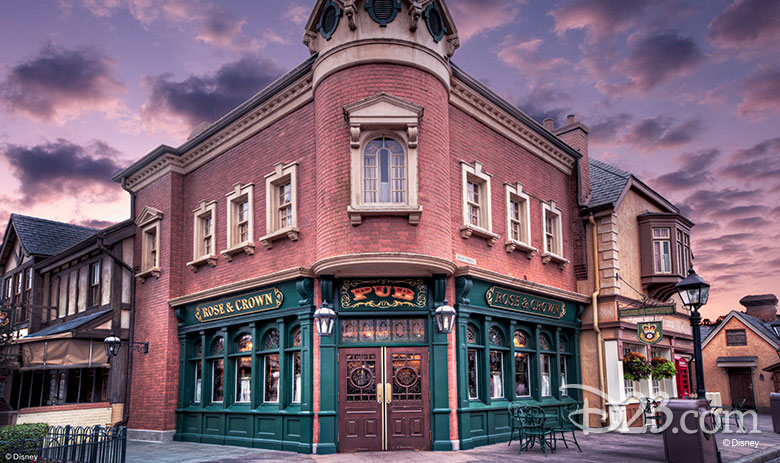 Rose & Crown Pub (United Kingdom)
If you ever wanted to enjoy the atmosphere of a traditional British pub without taking the long flight across the ocean, we have good news for you: The Rose & Crown Pub at the United Kingdom pavilion is just what you need. Located across from the Rose & Crown Dining Room, the pub has a distinctly authentic atmosphere, featuring a musician who performs classic pub songs that the crowd is encouraged to join in singing.
Victoria Gardens (Canada)
These beautiful gardens at the exit of the O Canada! Circle-Vision 360° attraction are some of the largest manicured gardens on resort property. Featuring 154 rose bushes, the Victoria Gardens are inspired by British Columbia's Butchart Gardens and provide a beautiful stop on your trip around the world.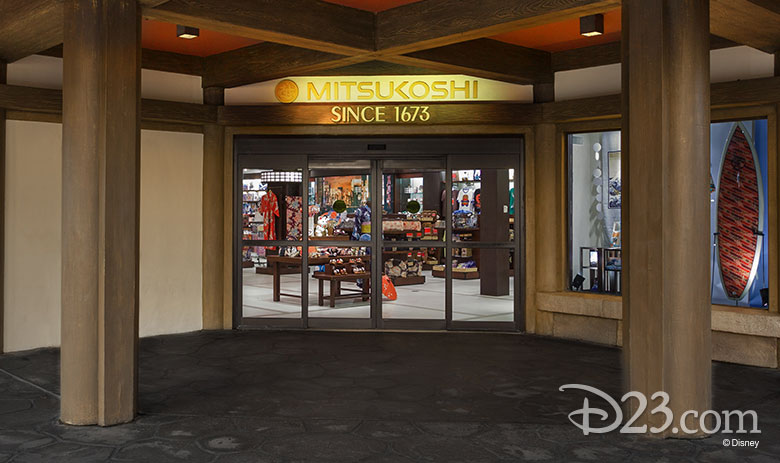 Mikimoto fresh pearls at Mitsukoshi Department Store (Japan)
You can select an oyster and discover a fresh pearl for a unique souvenir from your international adventures. The discoverable pearls come in all sorts of colors, and the cast members delight in making your pearl reveal as exciting and special as possible. If you picked a particularly pretty pearl, you can even have it made into special jewelry, such as a ring or an earring.
Personalized Chinese fan (China)
The House of Good Fortune could be its own entry in our "hidden gem" list, but its open-air market outside has an especially unique offering you have to check out. If you find a parasol or fan that you want to take home, you can have the item personalized with your name written in Chinese, giving you a special souvenir that's unique to you, to commemorate your time at the "Most Magical Place on Earth."