By Jessica Benda
Whether it's soaring through starry galaxies or strolling through Grecian gardens, one thing is clear: Disney knows romance. It's only fitting that Disney books offers stories as breathtaking as its films, and with so many novels to choose from, it feels impossible to settle on just one. Luckily, we've sifted through the shelves to recommend some of our favorite love stories to enjoy on Valentine's Day and beyond.
Browse these novels to escape to far-off places, daring sword fights, or a date in disguise. Chances are, you'll fall in love with a good book.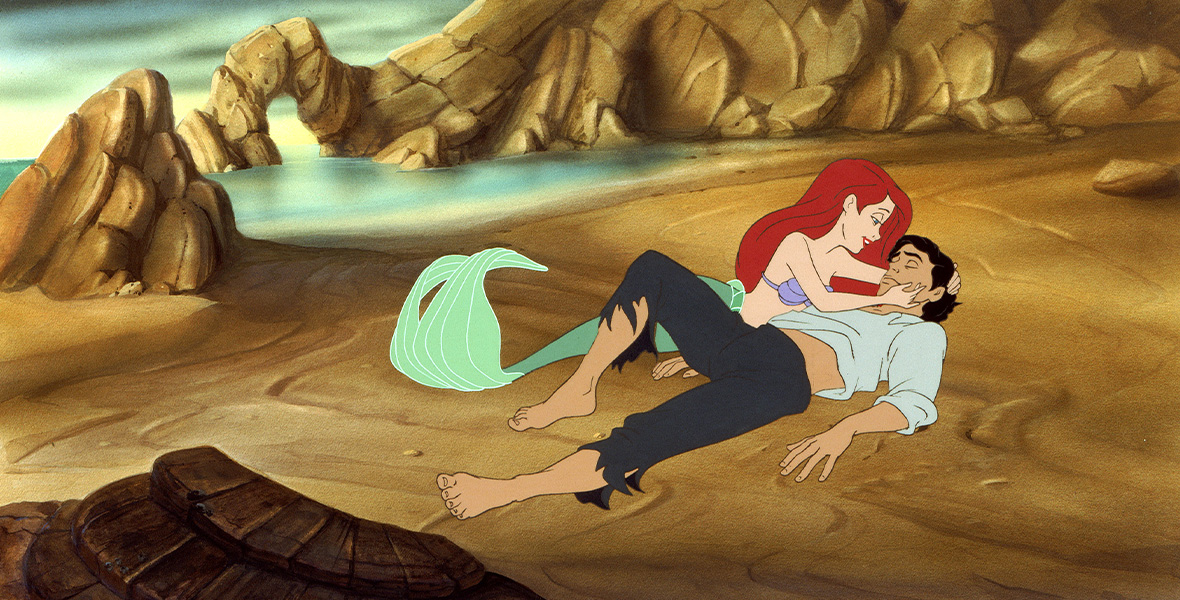 If you love adventure, try Prince of Song & Sea by Linsey Miller
If Prince Eric kisses the wrong girl, he'll die. Those are high stakes for finding love in Linsey Miller's Prince of Song & Sea, a reimagining of The Little Mermaid, the first in Disney's Princes series. To break the enchantment, Eric must either find his true love or kill the sea witch who cursed him. He endeavors to find the Isle of Serein, the witch's home, but is rescued by a certain young woman with an unforgettable voice. Amid a neighboring kingdom threatening invasion and rumors of ghost pirates, there's no shortage of action for thrill-seeking romance readers. Let this novel send you on a nautical adventure of nostalgia, enchantments, and true love.
If you like a side of social justice, try The Voting Booth by Brandy Colbert
Brandy Colbert juggles the serious and the sweet in her young adult novel, The Voting Booth. Since she was 7 years old, Marva Sheridan dreamed of what all little girls dream of: Voting. So, when she sets off to cast her ballot in her first election, she's alarmed to see another teen turned away at the polls. Duke Crenshaw is more concerned about his drumming with his band—the impeccably named Drugstore Sorrow—than his rejected ballot, but Marva makes it her civic duty to help him fulfill his right. With witty, intelligent dialogue and instances reflective of systemic injustice, this Election Day escapade is more than just a one-day romance.
If you want humor, try 10 Blind Dates by Ashley Elston
One blind date is tiring, but 10 is borderline impossible. Luckily, in Ashley Elston's young adult novel 10 Blind Dates, high school senior Sophie is up for the challenge. Following a bad breakup with her long-term boyfriend, Sophie travels to spend Christmas with her large, eccentric family in South Louisiana. Her nonna clearly isn't keen on emotional recovery time because she recruits the rest of Sophie's relatives to each select their own blind date for Sophie. As Sophie treks through less-than-ideal dates and her ex-boyfriend's return, she finds herself catching feelings for someone unexpected. This young adult contemporary novel is a perfect read for those wanting something lighthearted on Valentine's Day—or considering the holiday setting, Christmas.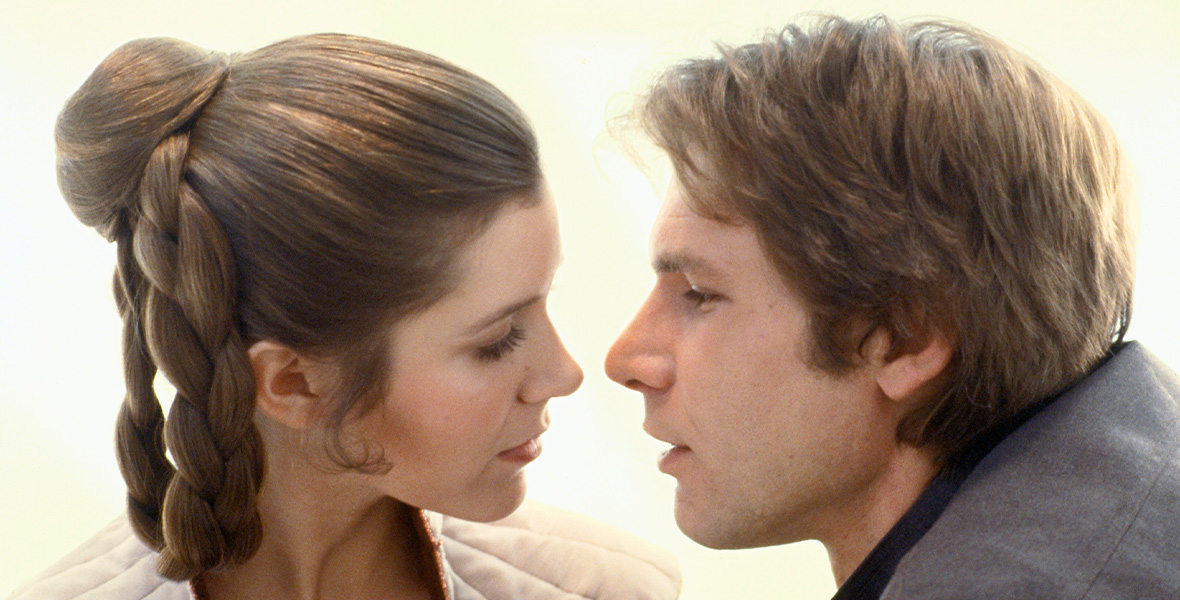 If you want more Star Wars, try The Princess and the Scoundrel by Beth Revis
Han Solo captured Leia Organa's heart long before he said those famous two words "I know," but he surely swept everyone watching off their feet. In Beth Revis' continuation of the famed, action-packed love story, readers finally see Han and Leia's otherworldly wedding. Their honeymoon on the Halcyon, a luxury vessel to wonderous new worlds, goes awry as they realize their marriage must withstand new dangers. With soldiers of the Empire trying to claw their way back to power, it's clear that the pair's life will be anything but peaceful. For an action-packed Valentine's Day read, let these pages whisk you through gorgeous galaxies and dangerous planets as you follow Han and Leia once more.
If you need more than one love story, try Drizzle, Dreams, and Lovestruck Things by Maya Prasad
Literature has always been fond of four sisters. There's Little Women's March sisters, the titular Penderwicks, and as of last October, the Singh sisters in Maya Prasad's Drizzle, Dreams, and Lovestruck Things. Tucked in misty Orcas Island, their father's Songbird Inn was recently dubbed the Most Romantic Inn in America—and it rings true for his daughters. Each season brings love for a sister, from Nidhi's autumn romance to Sirisha's springtime feelings for an actress. This charming young-adult read is best enjoyed at a cozy inn, but anywhere with a comfy blanket will suffice.
If you love modern fairy tales, try By the Book by Jasmine Guillory
25-year-old Isabelle is overworked, underpaid, and the only Black employee at her publishing house. Longing for more than what her industry has offered thus far, she overhears her boss complaining about a beastly big-name author who failed to deliver his manuscript. When Isabelle ventures out to his Santa Barbara mansion in hopes of convincing him to meet his deadline, she finds that he is just as lost as she is. Jasmine Guillory's Beauty and the Beast-inspired romance merges the heart of the original tale with the freshness of a modern setting. This is the second in the Meant to Be series, which follows If the Shoe Fits, a contemporary Cinderella-inspired love story.