Recently I had a tremendous honor bestowed upon me when I was asked to put together a tribute to the incomparable Wayne Allwine, who passed away in May, 2009. Howard Green, vice president, Studio Communications, championed this project for Wayne's friends and family to pay tribute to someone who not only voiced the world's most famous mouse, but was an equally likable, caring and giving human being as well.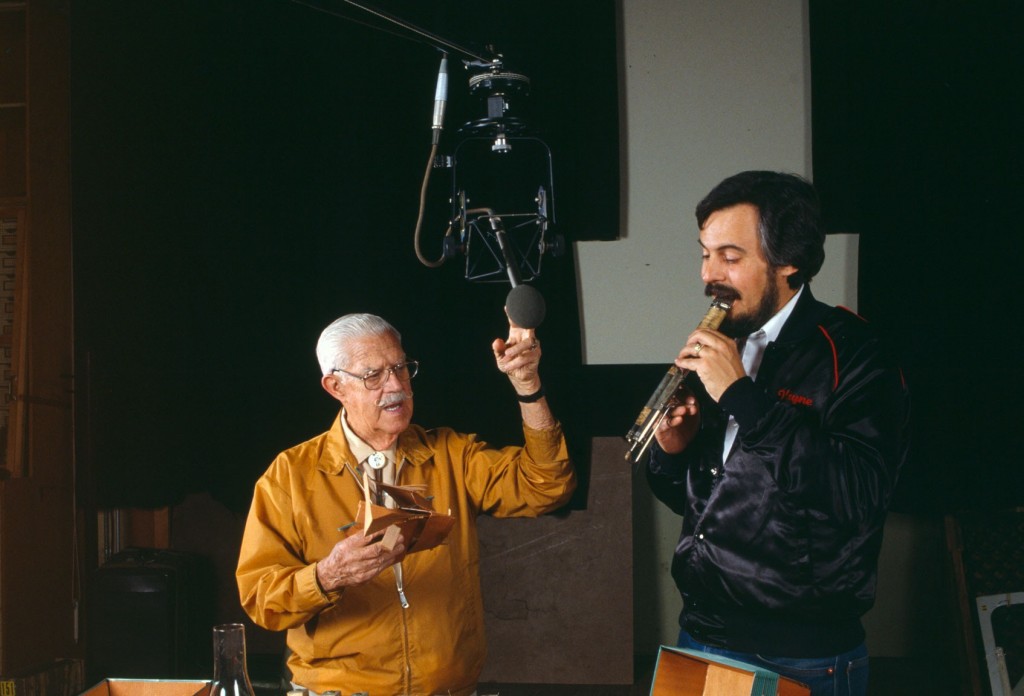 The goal of the evening was to ink and paint a picture of who Wayne was, and the Disney Legends Plaza on the Studio Lot, where he was named a Disney Legend just last October, formed the perfect backdrop for a night of laughs, memories and some tears. Disney Producer Don Hahn proved to be the perfect emcee of the evening, interspersing his own memories of knowing Wayne between the guest speakers and rare videos.
Disney President and CEO Bob Iger was on hand and presented a check for $10,000 to one of Wayne's charities of choice, Guide Dogs of America. Giving to a charity that improves the lives of the visually impaired seemed particularly relevant, because Wayne was an actor who was rarely seen, recognized only by his voice.
One special guest on hand was one Wayne had never met — John McEuen of the legendary country rock group Nitty Gritty Dirt Band. Wayne was a big fan of the band, and McEuen, who coincidentally used to work at the Magic Shop in Disneyland, was only too happy to pay his respects and brought down the house with his humor and talent as he paid tribute to Wayne, which included a performance of "Soldier's Joy" performed on Wayne's own banjo.
"I'm sure gonna miss you, Mickey… awww."
Speakers who added their stories and memories included Disney Archivist and Disney Legend Dave Smith, Bill Farmer (the voice of Goofy), noted film historian and Disney enthusiast Leonard Maltin, past and present members of Disney Character Voices Les Perkins, Rick Dempsey and Brian Kahanek, and the man Don Hahn introduced as "the heart and soul of the Company," Roy E. Disney. Famed "King of the Fuzz Guitar," Davie Allan of Davie Allan and the Arrows "pointed" out some stories from the 1960s when Wayne was an "Arrow," and Tony Anselmo, animator and voice of Donald Duck, offered some heartfelt words before expressing in Donald's voice, "I'm sure gonna miss you, Mickey… awww."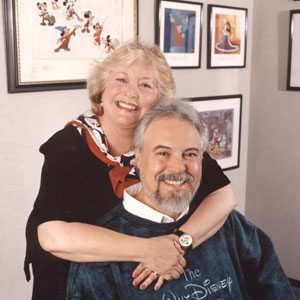 The evening concluded with a montage of personal and professional images of Wayne and a finale of photos of him and his beloved wife, Russi Taylor. The story of how Wayne married the voice of Minnie Mouse is really just an aside to the strong love and bond they shared that was as evident as the ears on Mickey's head.
While I had poured over hours of audio and video for the program, it was a particular treat for me to hear the personal memories for the first time from those who were kind enough to share their stories of Wayne.
All in all, I think we successfully conveyed the many sides of Wayne, including his love of music and ability to play a multitude of musical instruments, his wacky sense of humor, his love of his family, his Disney work in sound effects, and his voice work. There's no doubt that Wayne was an extraordinary father, husband, friend and Mickey Mouse. Sadly, now it's time to say goodbye… and much too soon.