By Victoria Hunt
It's been over three decades since Disney Legend Hayley Mills' Oscar statuette went missing from her London home. But now, she and Oscar have been reunited!
In 1961, Mills received a special, smaller "juvenile" Oscar from the Academy of Motion Picture Arts and Sciences (AMPAS)—an award given periodically to recognize performers younger than 18—for her role in Disney's Pollyanna at the young age of 15. (It was the last year the Academy handed out the "juvenile" award.) When her statuette disappeared in the late 1980s, Mills wasn't sure if she would ever be reunited with it—but after 30-plus years, the Academy reissued an Oscar exclusively for Mills, following the celebration of the movie's 60th anniversary in 2020.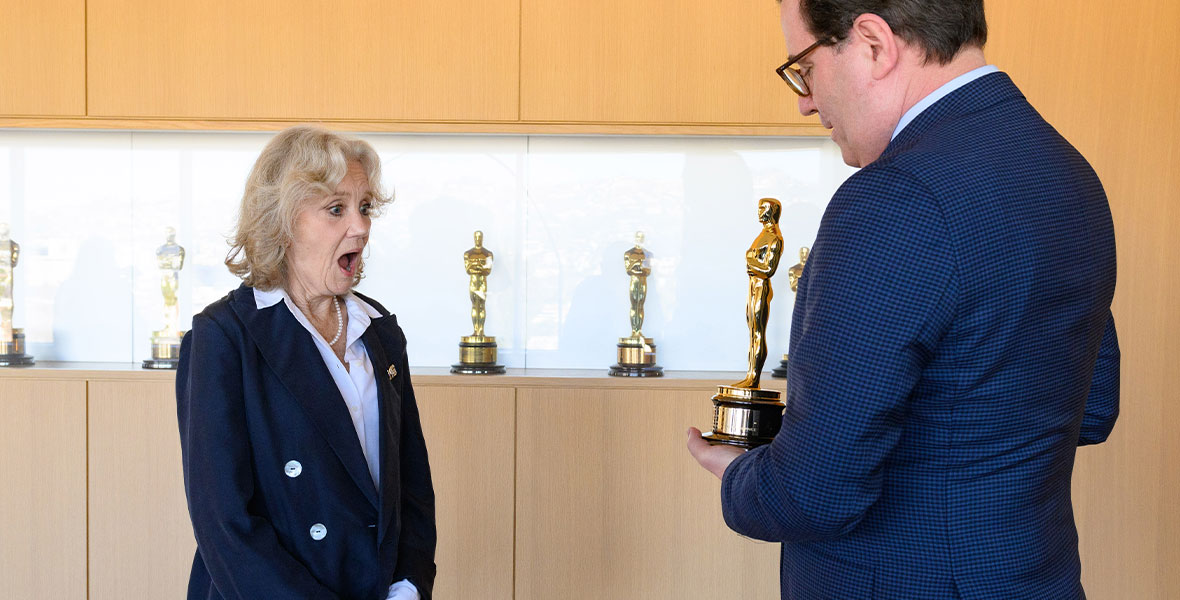 The new Oscar was presented to Mills by AMPAS President David Rubin on January 9 at the AMPAS offices in Beverly Hills, California. But that's not all: As Mills tells it, her face lit up with excitement when Rubin surprised her with a new full-sized statuette. All told, it was an occasion Mills had been hoping for since the day the award disappeared.
"It was an amazing moment in my life," Mills recently explained exclusively to D23. "I love it passionately. I am deeply grateful to the Academy for seeing their way to giving it to me."
When Mills originally won the award in 1961, she was away at school in England and missed out on the ceremony. Fellow Disney star Annette Funicello (herself inducted as a Disney Legend in 1992) accepted on her behalf… and Mills was later handed the Oscar out of a box by her then-manager: "He put this cardboard box on the kitchen table and pushed it towards me and said, 'This is for you,' Mills recalled.
Not only did she receive this new statuette, it came with recognition accorded directly by the Academy—something that Mills holds dear to her heart. Now 75 years old, the actress feels that only now she can fully appreciate the honor of receiving an Oscar. "I know so much more about the whole history and meaning of the Oscars that I didn't understand or fully appreciate at the time," Mills said of her 15-year-old self.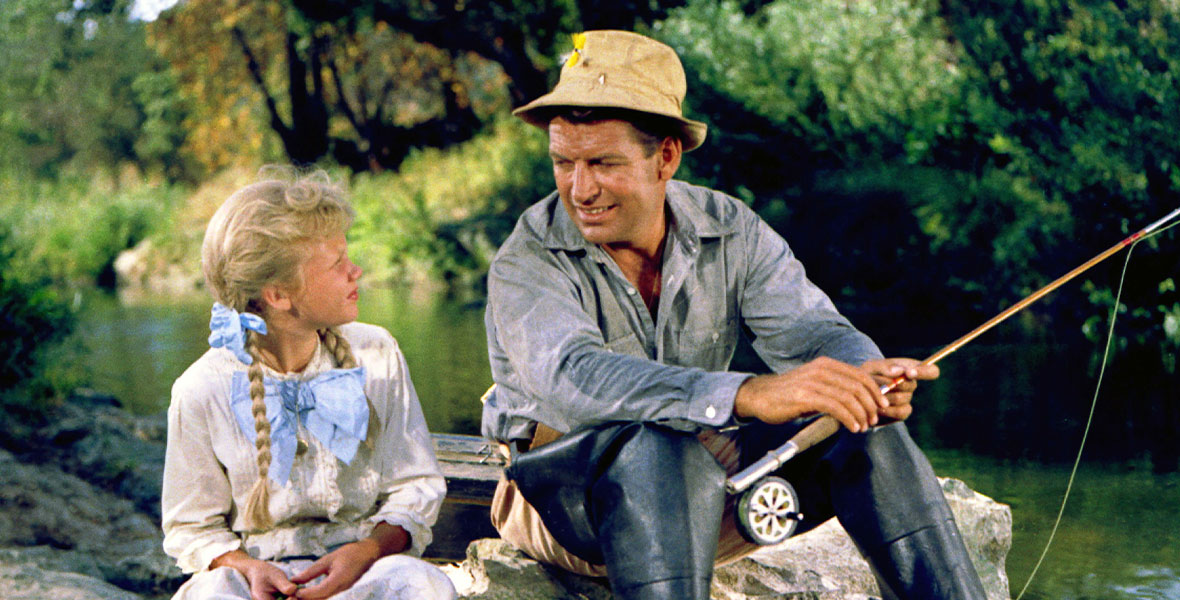 Mills, who was named a Disney Legend in 1998, remains an icon of Disney films from the 1960s. Walt Disney himself found her talent incomparable, and he signed her to a five-year contract in 1960, immediately casting her in Pollyanna. Many leading roles followed, including The Parent Trap, In Search of the Castaways, and others. Her ability to capture an audience has left a mark on the hearts of generations of Disney fans.
Mills plans to put her new golden friend on display in her home for all to see.