By Courtney Potter
Éirinn go Brách, friends! It's time once again to celebrate St. Patrick's Day—when everyone is just a wee bit Irish. The holiday, which was made official in the early part of the 17th century, is named for the patron saint of Ireland and commemorates Irish (and Irish-American) culture.
This year, St. Patrick's Day celebrations might look a little bit different…but we have a sure-to-be-fortuitous idea: Why not whip up a batch of green-frosted cookies (or maybe even this recipe for Potato Leek Soup, an Irish classic served recently at the Epcot Food & Wine Festival), take to your favorite spot on the couch, and enjoy the following films or TV-series episodes streaming on Disney+? We've got a little St. Paddy's-themed something for everyone—including a green character or two from around the worlds of Disney; both literal and figurative "good luck charms"; and, naturally, a couple of leprechauns.
As the Irish say: "A wish that every day for you will be happy from the start, and may you always have good luck and a song within your heart."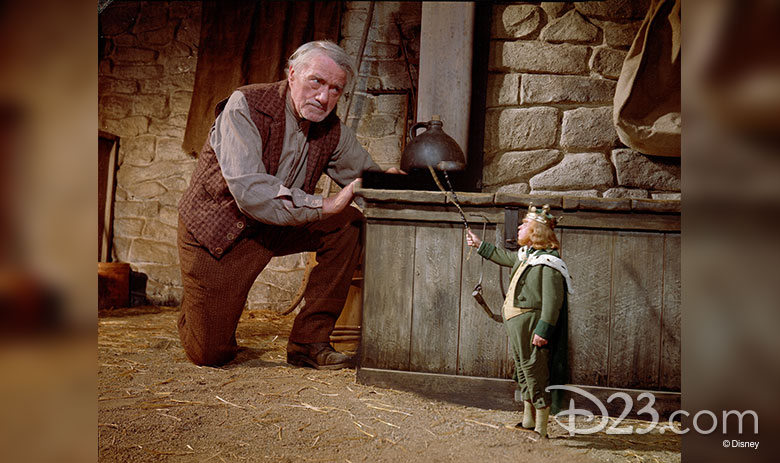 Darby O'Gill and the Little People
The granddaddy of St. Patrick's Day films, this 1959 fantasy is based on H. T. Kavanagh's Darby O'Gill stories and stars Albert Sharpe in the title role—the caretaker of Lord Fitzpatrick's estate in South Ireland known for spinning fairy tales instead of tending to his job. Fearful of what his daughter Katie (Janet Munro) will think if he's replaced, and unwilling to give up his own standing in the community, he attempts to act as matchmaker for Katie and town newcomer Michael (a young Sean Connery) to ensure their future. To further his plans, he captures his old friend, King Brian (Jimmy O'Dea) of the leprechauns, who must grant Darby three wishes—with consequential results.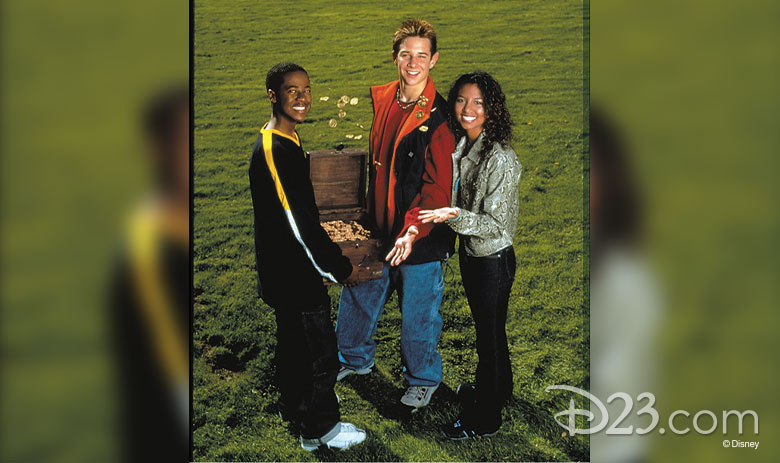 The Luck of the Irish
When junior high basketball star Kyle Johnson (Ryan Merriman) starts to question his heritage, in this 2001 Disney Channel Original Movie, he discovers that his mother is actually—wait for it—a leprechaun… and he's starting to change into one, too, all because someone stole his gold Celtic good luck coin! In order to retrieve it, and to keep him and his family human, Kyle has to ward off an evil, step-dancing leprechaun named Seamus McTiernan (Timothy Omundson) by challenging him to a contest. Shenanigans ensue.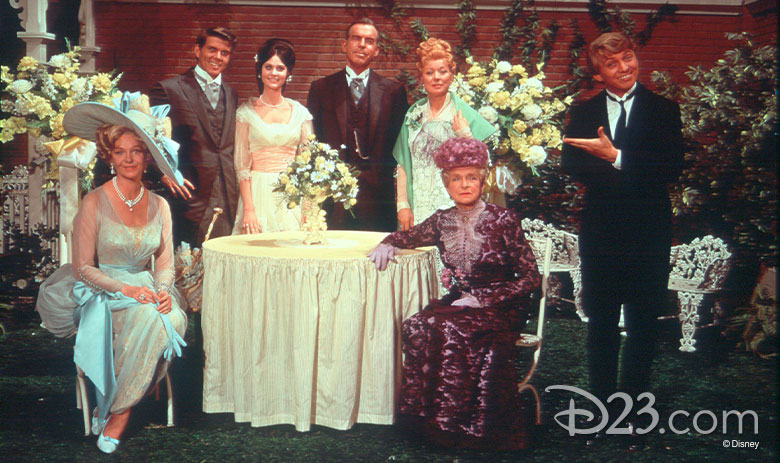 The Happiest Millionaire
Whilst not strictly a St. Patrick's Day movie, 1967's The Happiest Millionaire features Tommy Steele as John Lawless, a newly-arrived-to-America Irishman who begins working as a butler to the unconventional Biddle family in early 1900s Philadelphia. The film (based on the true story of the Biddles, as penned by daughter Cordelia) features a dozen songs by Disney Legends Richard and Robert Sherman, including "I'll Always Be Irish."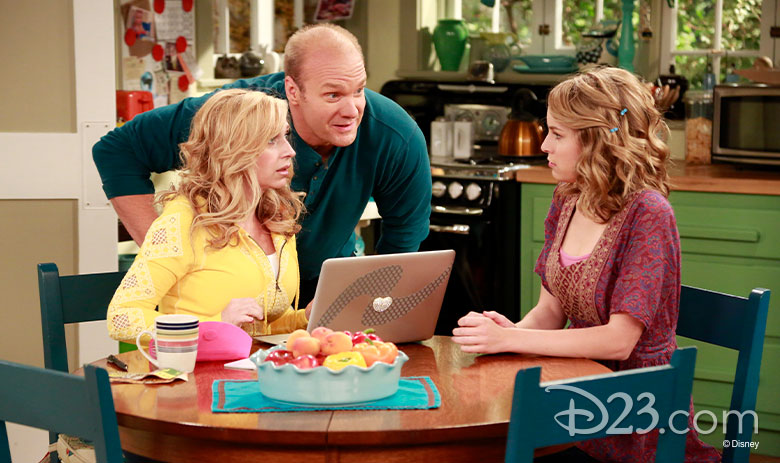 Good Luck Charlie
Okay, hear us out: This isn't the most clear-cut of St. Patrick's Day-themed offerings available on Disney+… but this Disney Channel series has to do with a colorful family whose eldest daughter often ends her video blogs—created for her baby sister to watch in the years to come—with the phrase, "Good luck, Charlie!" Honestly, who couldn't use a little bit of sitcom-y fun right about now?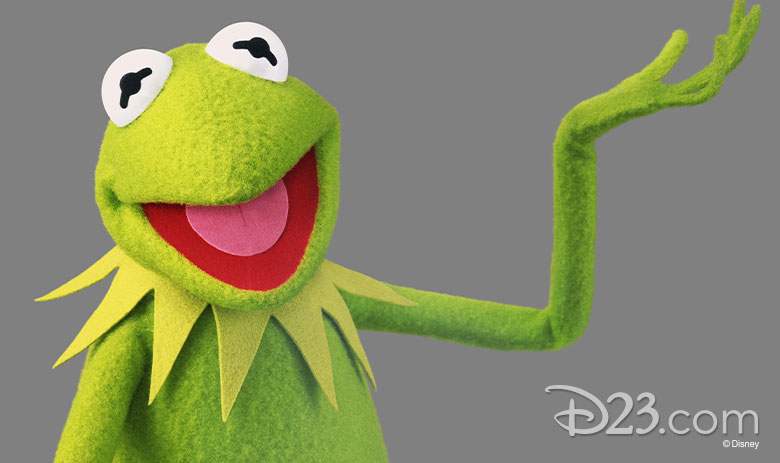 Kermit the Frog
He may not be Irish, but Kermit the Frog is certainly green! As you've hopefully heard by now, all five seasons of the celebrational, inspirational The Muppet Show are available on Disney+; featuring Kermit and all his pals, as well as a slew of amazing guest starts, it's sure to put you in a happy-go-lucky, St. Paddy's Day-appropriate mood.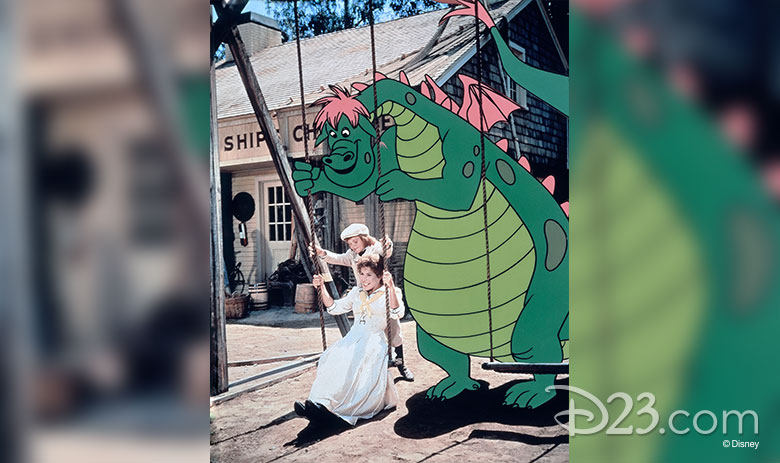 Elliott from Pete's Dragon
Another of our favorite green pals is Elliott, the adorable, kind-hearted dragon at the center of 1977's Pete's Dragon. Y'see, Elliott can make himself invisible—which means he often wreaks unintended havoc in Passamaquoddy, a quaint Maine fishing village. In the midst of helping a young orphan named Pete escape the clutches of his evil foster family and find happiness with lighthouse keeper Nora (Helen Reddy) and her father, Lampie (Mickey Rooney), Elliott must avoid the clutches of the greedy con man Dr. Terminus (Jim Dale).
Scrooge McDuck's lucky Number One Dime from DuckTales
As far as "good luck charms" go, this one's pretty iconic… There's a certain billionaire duck who's kept the first dime he ever earned, and it's so special it's kept under lock and key. Good ol' Scrooge McDuck keeps that dime around as a reminder of how far he's come—but there's no wonder Magica De Spell wants to steal it; lucky coins like that are hard to come by! See Scrooge in action on DuckTales, now streaming on Disney+.
Doc McStuffins: "St. Patrick's Day Dilemma"
Here's a great addition to your St. Paddy's viewing for the little ones in your life: The first segment of the 85th episode of Disney Junior's Doc McStuffins finds Doc's new Irish paper doll, Fiona, getting her dress dirty on St. Patrick's Day—and refusing to change… that is, until Doc explains how staying clean can help keep you healthy.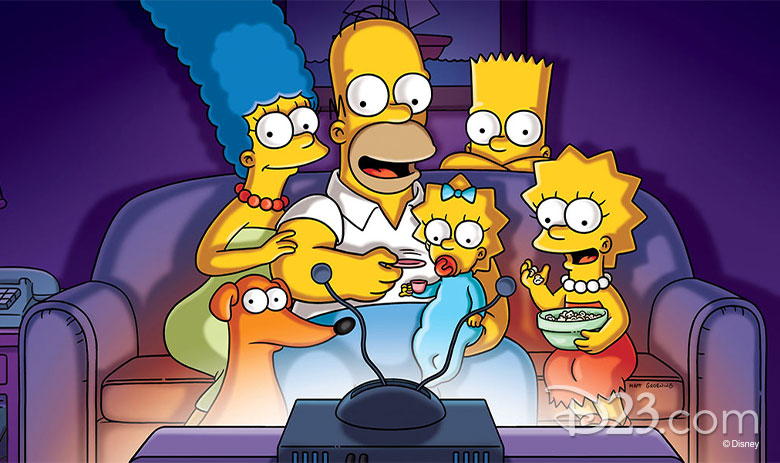 The Simpsons: "Homer vs. the Eighteenth Amendment"
This one might lean more towards the grown-ups in your home… but this St. Patrick's Day-themed episode of the iconic FOX animated series—the 18th episode of season eight—finds Homer (voice of Dan Castellaneta) starting a secretive beer-bootlegging business once the town of Springfield institutes prohibition after a particularly rowdy St. Paddy's celebration.