By Jocelyn Buhlman
Whether you're watching Disney Channel fun or catching up on your favorite Freeform drama, you've probably laughed, gasped, or cheered for actress Olivia Holt—she's been making Disney magic for more than 10 years! Her latest foray into the worlds of Disney is Freeform's new series guaranteed to have you on the edge of your seat—Cruel Summer, debuting tonight at 9/8c. But before you sit back and take a trip back to the '90s, let's take a look at seven times Holt has brought Disney stories to life in movies and television series: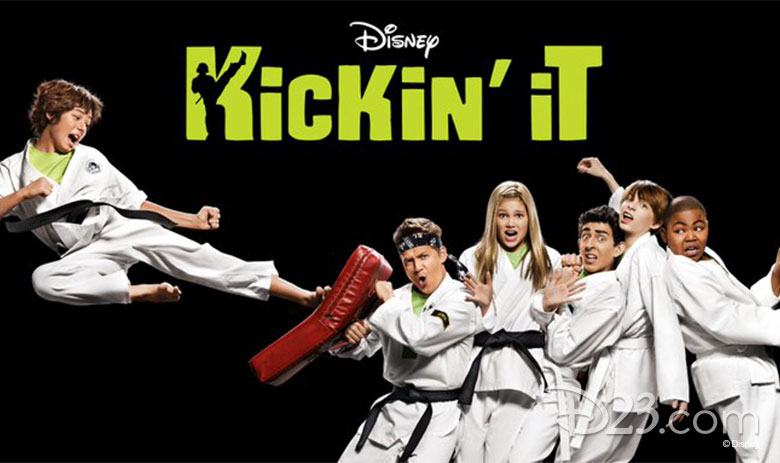 Kickin' It (2011–15)
Holt's first major role in a Disney Channel series was portraying Kim Crawford in Kickin' It. Kim is one of two blackbelts (and the only girl!) in the Wasabi Warriors, a team of martial arts students who are training at the Johnny Wasabi Martial Arts Academy and often getting in hijinks as they learn to hone their skills.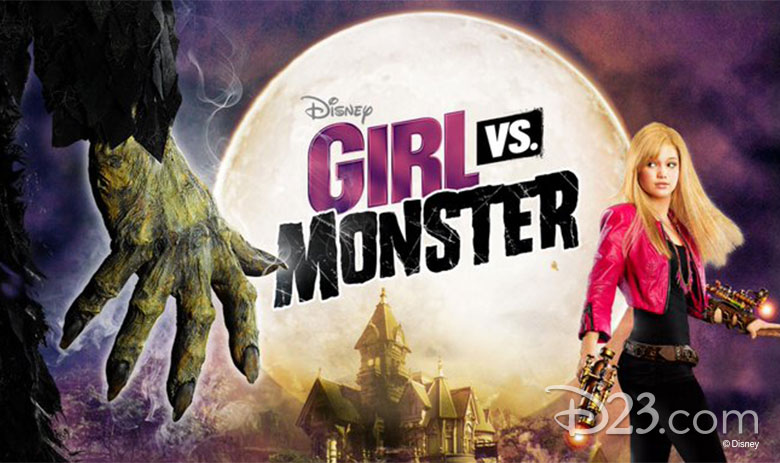 Girl vs. Monster (2012)
Disney Channel Original Movies, also known as DCOMs, are dear to the hearts of Disney fans everywhere, so it's only natural that Holt's next acting entry in the world of Disney would be in a terrifyingly fun DCOM. As the titular "girl" of Girl vs. Monster, Holt portrayed Skylar Lewis, a 15-year-old aspiring singer who discovers her family's history as monster hunters! She'd always been fearless until a fear-feeding monster named Deimata is released—and then Skylar must both tap into her family legacy and face her newly found fear of stage fright.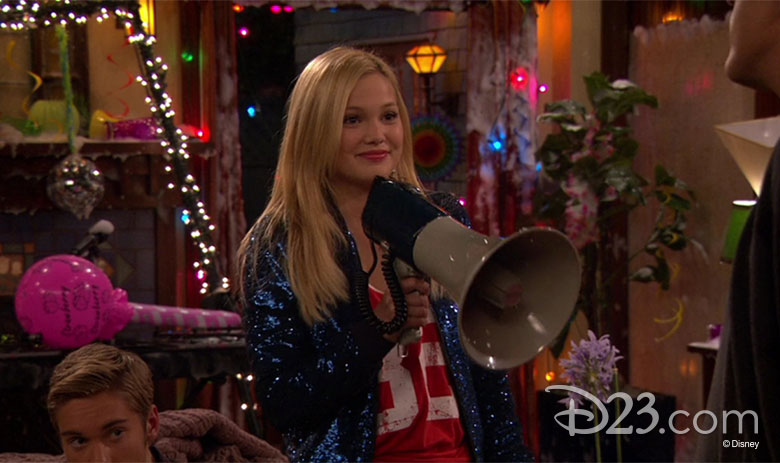 I Didn't Do It (2014–15)
Her next lead role in a Disney Channel series took Holt from playing martial artist to taking on twin life. Playing Lindy, the fraternal twin to Austin North's Logan, Holt portrayed a geek with popularity aspirations, debuting her fashionable new look as a high school freshman… although her goody-two-shoes inclinations always find a way to reappear!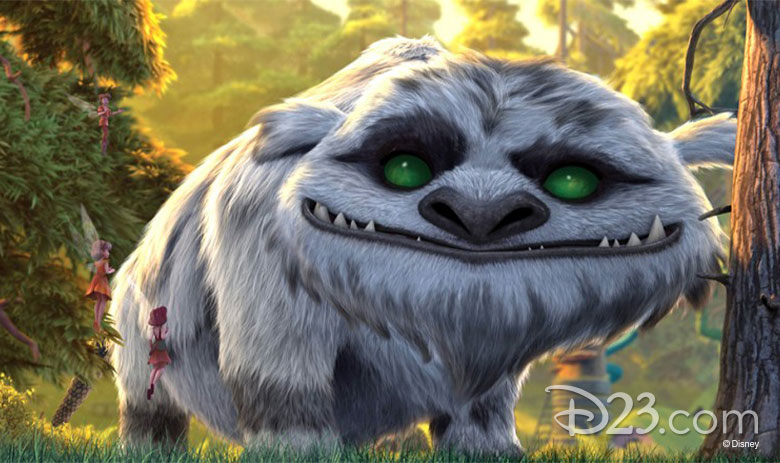 Tinker Bell and the Legend of the NeverBeast (2014)
Holt made a fairy special appearance in the animated film Tinker Bell and the Legend of the NeverBeast as Morgan, a fairy with a specialty in animals. She is called on to identify a mysterious roar—one we later discover belongs to the legendary NeverBeast that Tinker Bell and Fawn have befriended.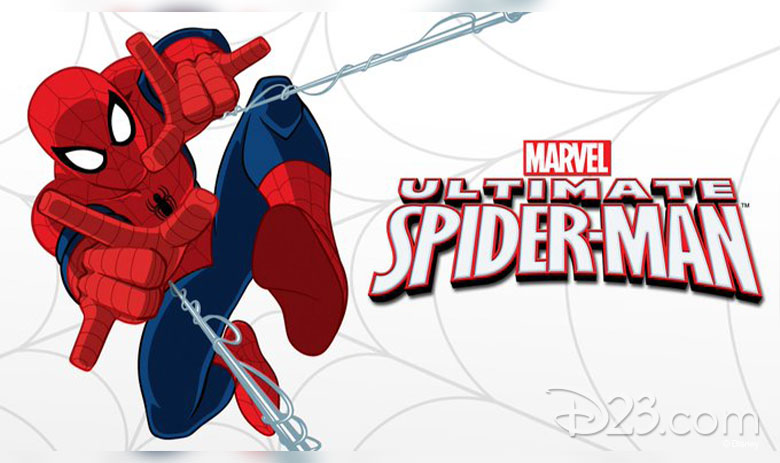 Ultimate Spider-Man (2015)
Making a super entry into the world of Marvel animation, Holt voiced Petra Parker (a.k.a. Spider-Girl), a web-slinging hero from an alternate universe who teamed up with Peter Parker (along with a variety of other, alternate universe arachnid avengers) to defeat Spider-Goblin and Electro in an epic multiverse event. This wasn't Holt's only heroic role, however…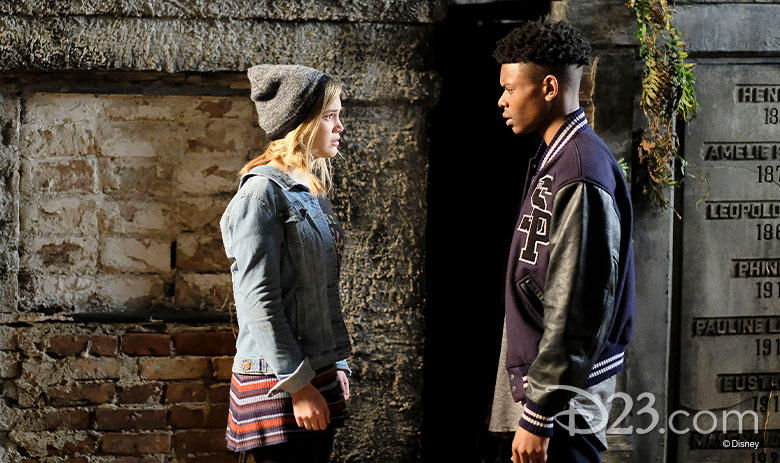 Cloak & Dagger (2018–19)
Stepping into the live-action Super Hero realm, Holt portrayed one half of the titular Cloak & Dagger, a Freeform television adaption of the comic of the same name. Holt took on the mantle of "Dagger" (real name Tandy Bowen), a teenage thief with the ability to summon light daggers. She teams up with "Cloak"/Tyrone Johnson (portrayed by Aubrey Joseph), a teen with the abilities to transport others through the mysterious Darkforce Dimension and witness their fears. Holt brought light to Dagger for two seasons of the series, plus an appearance on the series The Runaways and voicing a version of Dagger on the animated series Spider-Man.
Cruel Summer (2021)
A brand-new psychological thriller premiering today on Freeform, Cruel Summer takes us back to the '90s—and into a mystery! Chiara Aurelia plays awkward teen Jeanette, who always wanted to be as popular and beloved as her classmate Kate—played by (you guessed it!) Olivia Holt! So, what happens when Kate goes missing and Jeanette finally has the chance to basically take her place and become the popular girl of her dreams? Watch the mystery—which takes place over one summer day across the years 1993, 1994, and 1995—unfold every Tuesday at 9/8c on Freeform. Catch the first episode tonight—and keep watching to discover what happens to Kate and Jeanette.