By Andie Hagemann
From a house under siege to a hilarious high school student who speaks to dead people, there's something for every member of the family to enjoy this weekend! The rockin' new animated film Diary of a Wimpy Kid: Rodrick Rules debuts on Friday, exclusively on Disney+, and 20th Century Studios' feature film Darby and the Dead premieres that same day on Hulu. On Saturday, a new holiday-themed episode of Big City Greens premieres on Disney Channel, and all four Toy Story films air that night on FX. Last but not least, Home Alone airs Sunday night on Freeform.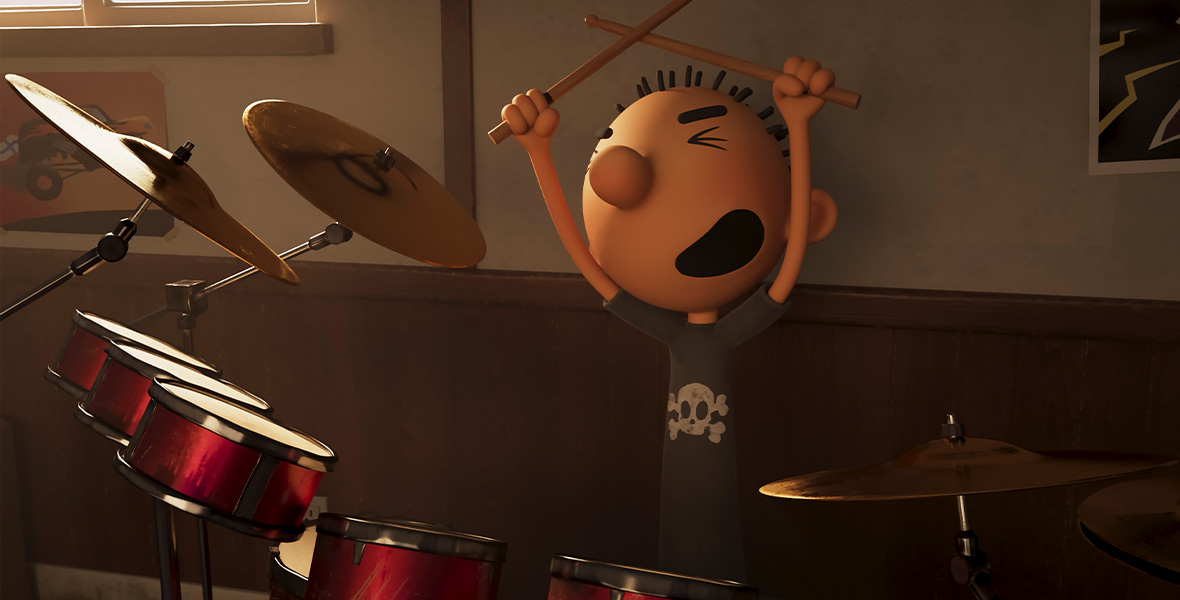 Diary of a Wimpy Kid: Rodrick Rules—Friday, December 2, on Disney+
Are you ready to rock? Well, the all-new animated film based on the second book in Jeff Kinney's book series Diary of a Wimpy Kid is here! The riotous antics of disaster-prone middle school student Greg Heffley (voiced by Brady Noon) continue, focusing on his complicated relationship with his older brother, Rodrick (voiced by Hunter Dillon). Rodrick, a spiky-haired high school student, is lazy and undisciplined and spends way too much time practicing with his rock band, Löded Diper. While he loves to endlessly tease Greg, he ultimately has a soft spot for his younger brother. The film also includes a new original song, "Can You Smell Us Now," written and produced by Jon Levine, with lyrics by Kinney, and performed by Jimmy Tatro.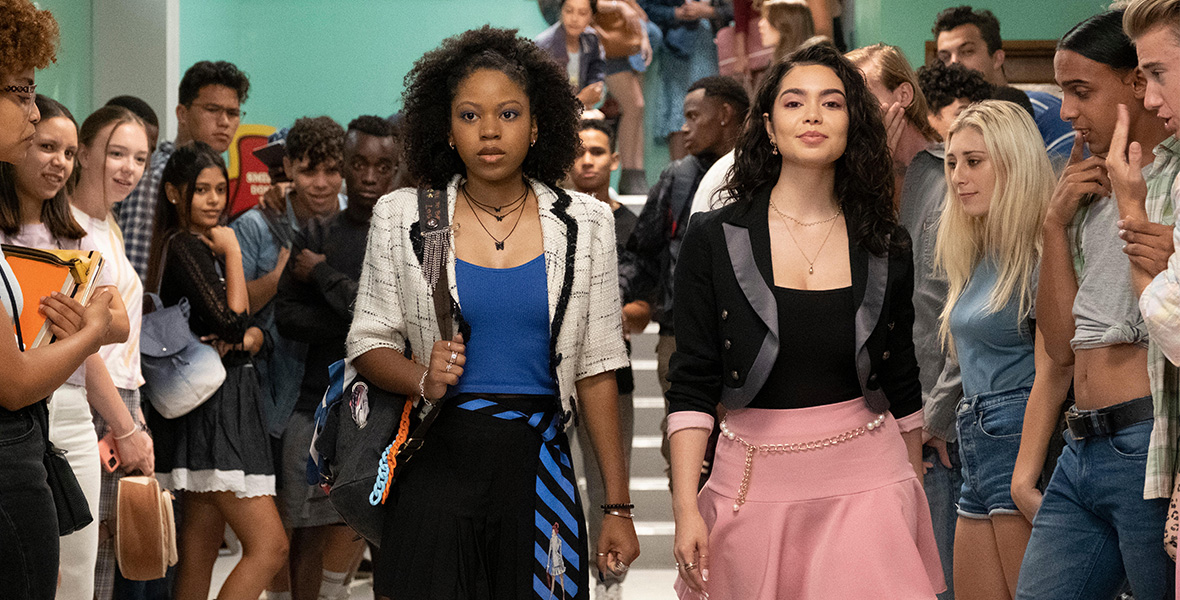 Darby and the Dead—Friday, December 2, on Hulu
From 20th Century Studios and director Silas Howard comes this hilarious teen comedy about a high schooler who moonlights as a spiritual messenger. After suffering a near-death experience as a child, Darby Harper (Riele Downs) gains the ability to see dead people. As a result, she becomes introverted and shut off from her high school peers and prefers to spend time counseling lonely spirits who have unfinished business on earth. However, Darby's life changes when Capri (Auli'i Cravalho), the school's Queen Bee, unexpectedly dies in a freak hair straightening accident, resulting in the cancellation of her upcoming "Sweet 17." Capri seeks out Darby from beyond to intervene and asks her to convince Capri's friends to proceed with the party as planned. To appease the undead diva, Darby is forced to emerge from her self-imposed exile and reinvent herself—which allows her to find joy in the land of the living.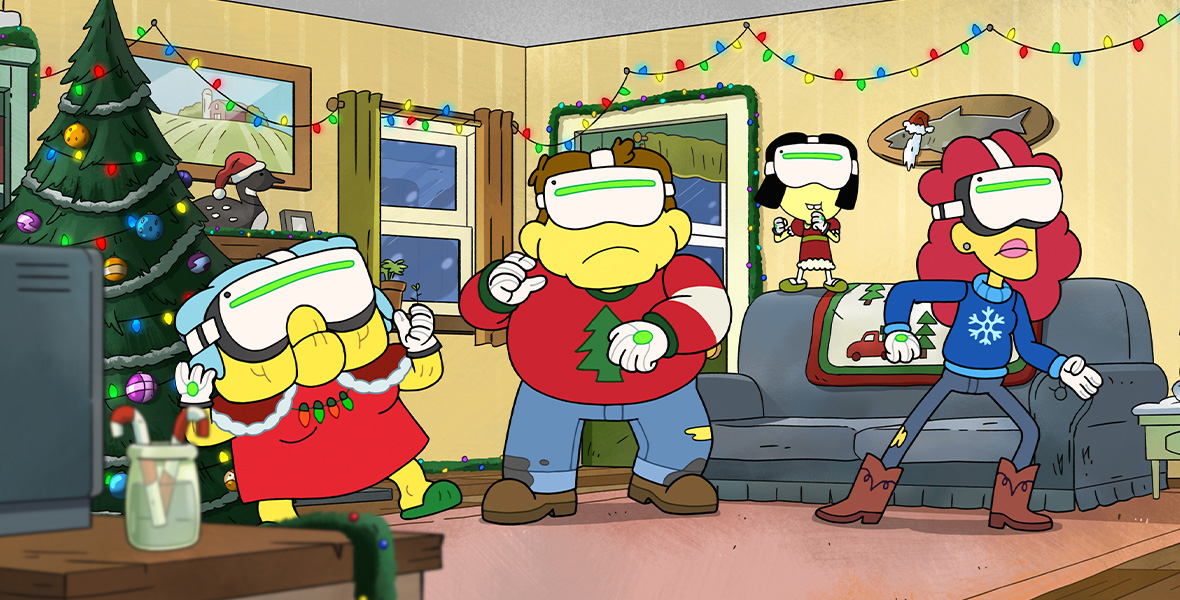 Big City Greens—Saturday, December 3, at 9 a.m. ET/PT on Disney Channel and Monday, December 5, at 8 p.m. ET/PT on Disney XD
Don't miss this half-hour holiday-themed special with the Greens family… virtually. When Cricket (voiced by Chris Houghton) gets snowed in at the Remingtons' on Christmas Eve, he attempts to recreate his family's traditions in a virtual reality video game. Plus, actor Alfonso Ribeiro voices a video game character named Mr. Extras.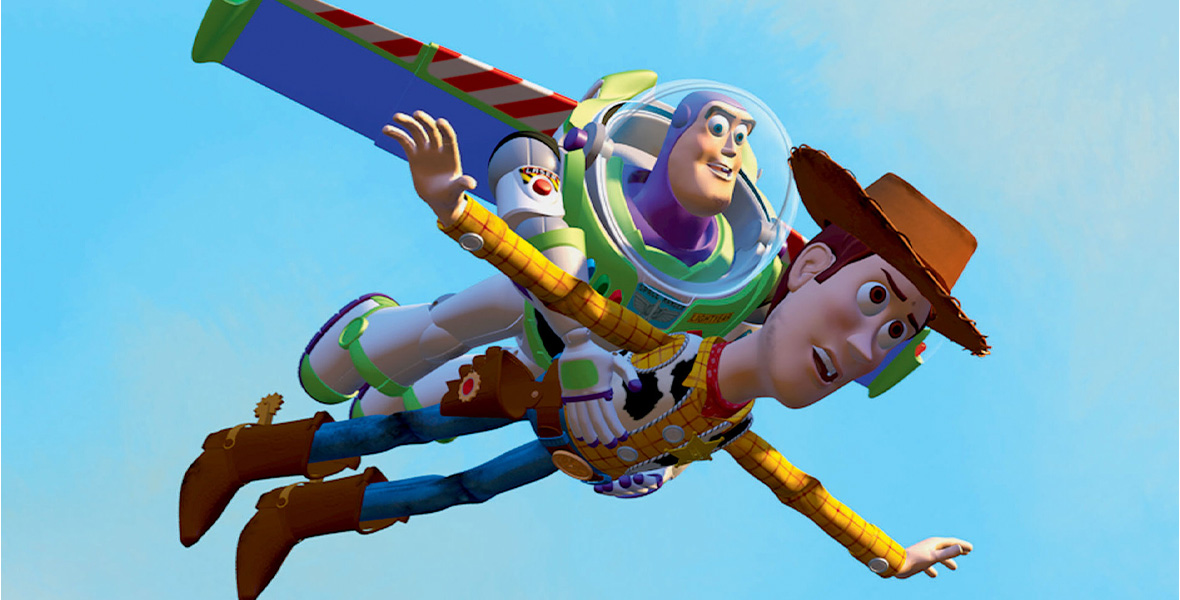 Toy Story Marathon—Saturday, December 3, from 4 p.m.–12 a.m. ET/PT on FX
Curl up on the couch for an epic marathon highlighting all four feature films from Disney and Pixar's Toy Story franchise: Toy Story, Toy Story 2, Toy Story 3, and Toy Story 4. Don't miss all the adventures (and misadventures) of beloved characters Woody (voiced by Tom Hanks), Buzz Lightyear (voiced by Disney Legend Tim Allen), Jessie (voiced by Joan Cusack), Bo Peep (voiced by Annie Potts), Rex (voiced by Wallace Shawn), Mr. Potato Head (voiced by Don Rickles), and many more!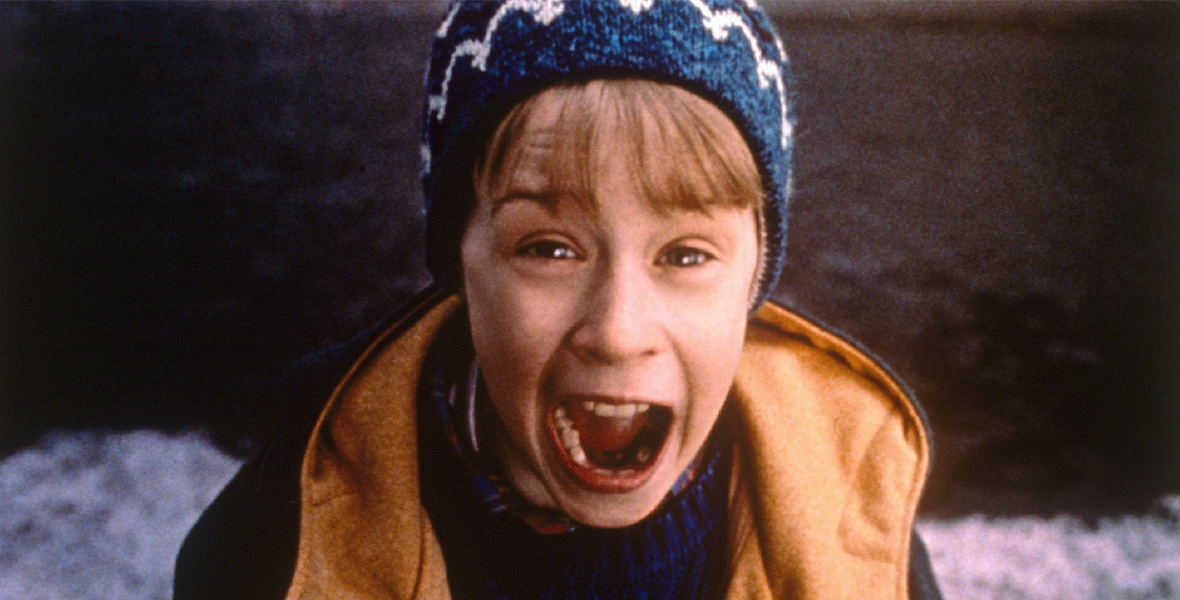 Home Alone—Sunday, December 4, at 6:40 p.m. ET/PT on Freeform
Freeform's "25 Days of Christmas" festivities continue with a presentation of this beloved holiday classic. When 8-year-old Kevin McCallister (Macaulay Culkin) acts out the night before a family trip to Paris, his mother (Catherine O'Hara) makes him sleep in the attic. The McCallisters mistakenly leave for the airport sans Kevin, leaving him to assume his wish to have no family has come true. However, Kevin's bliss is soon interrupted when two con men, Harry (Joe Pesci) and Marv (Daniel Stern), plan to rob the McCallister residence, and it's up to Kevin to defend the family home.