By Zach Johnson
Following the special Mickey the Brave!, Mickey Mouse Fun House­—a whimsical animated series for preschoolers and their families featuring Mickey Mouse and his pals—debuts on Disney Channel and Disney Junior this Friday. That same day, the 2006 fantasy film Eragon joins the Disney+ library. On Saturday, ABC and other networks will help raise funds for cancer research with the seventh biennial Stand Up To Cancer® special. Also on Saturday, celebrate the first anniversary of The One and Only Ivan, streaming exclusively on Disney+. Cap things off Sunday with a new episode of Celebrity Family Feud, hosted by Steve Harvey.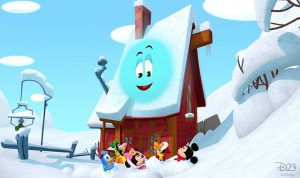 Mickey Mouse Fun House—Friday, August 20, at 8 a.m. ET on Disney Channel and Disney Junior
The two-episode series premiere features four fun stories. First, in "Homesick," Mickey, Minnie and friends want to take Funny the funhouse on a picnic, but he isn't feeling well. Then, in "Goldfish Goofy," Funny takes the gang to Underwater Ocean World, transforming them into merpeople. Next, in "Spaced Out," Funny turns into a rocket ship to take everyone to space. Last but not least, in "Treasure, Ahoy," Donald's impatience causes him to lose his pool floaty, so Funny takes the friends to find the Lost & Found Treasure Chest.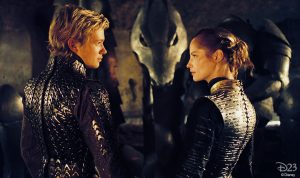 Eragon—Friday, August 20, on Disney+
In a mythical time, a teenage boy named Eragon (Ed Speleers) becomes a dragon rider with the help of a wise old man, Brom (Jeremy Irons). The boy and his newly hatched dragon avenge the murder of the boy's uncle, rescue a beautiful warrior, and join the resistance to a tyrannical king. Rounding out the film's cast are Robert Carlyle, Sienna Guillory, Garrett Hedlund, Djimon Hounsou, John Malkovich, Joss Stone, and Rachel Weisz.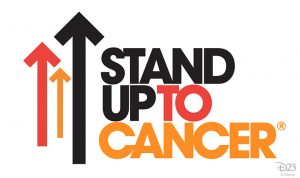 Stand Up To Cancer—Saturday, August 21, at 8 p.m. ET on ABC
Celebrities lending their support to help raise funds for cancer research include Jaime Camil; Ciara; Deon Cole; Kate Del Castillo; Jennifer Garner; Tony and October Gonzalez; Max Greenfield; Tony Hale; Ed Helms; Kyle MacLachlan; Matthew McConaughey; Candice Patton; Michael Peña; Italia Ricci; Cecily Strong; Alison Sweeney; and Chandra Wilson. Reese Witherspoon and Jim Toth are executive producing the special, co-hosted by Anthony Anderson, Ken Jeong & Tran Ho, and Sofía Vergara. SU2C co-founder and special guest Katie Couric will appear, and Common, Brittany Howard, and Stevie Wonder will perform. Additionally, a special PSA featuring Jodie Comer, Michelle Dockery, Chris Evans, O-T Fagbenle, Karen Gillan, Danai Gurira, and Paul Rudd will air. During the show, viewers will be immersed in firsthand stories featuring families who have been impacted by cancer.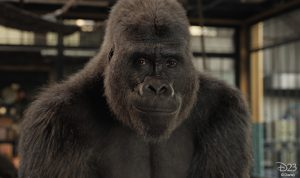 The One and Only Ivan—Saturday, August 21, on Disney+
An adaptation of Katherine Applegate's award-winning book about one very special gorilla, Disney's The One and Only Ivan is an unforgettable tale about the beauty of friendship, the power of visualization, and the significance of the place one calls home. Ivan (voice of Sam Rockwell) is a 400-pound silverback gorilla who shares a communal habitat in a suburban shopping mall with Stella the elephant (voice of Angelina Jolie), Bob the dog (voice of Danny DeVito), and various other animals. He has few memories of the jungle where he was captured, but when a baby elephant named Ruby (voice of Brooklynn Prince) arrives, it touches something deep within him. Ivan begins to question his life, where he comes from and where he ultimately wants to be. The heartwarming adventure, which comes to the screen in an impressive hybrid of live-action and CGI, also stars Bryan Cranston as Mack.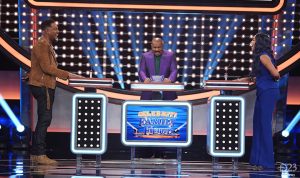 Celebrity Family Feud—Sunday, August 22, at 8 p.m. ET on ABC
Actor Bill Bellamy faces off against actress Vivica A. Fox as they battle it out for their chosen charities. In the next game, Major League Baseball alums confront their biggest competition when they go head-to-head against their wives to see who comes out on top.