By Andie Hagemann
Yes, it's true: There's plenty of exciting content coming to your TV and assorted streaming devices this weekend! Kick things off with a new episode of Amphibia airing on Saturday, featuring special guest star Disney Legend Whoopi Goldberg; later that same day, watch Holes and uncover the mysterious origins behind Camp Green Lake. That evening, experience the thrilling action of X-Men: Dark Phoenix. On Sunday, celebrate the anniversaries of two music-filled films—Newsies and Hannah Montana: The Movie; they're sure to have you singing and dancing all day.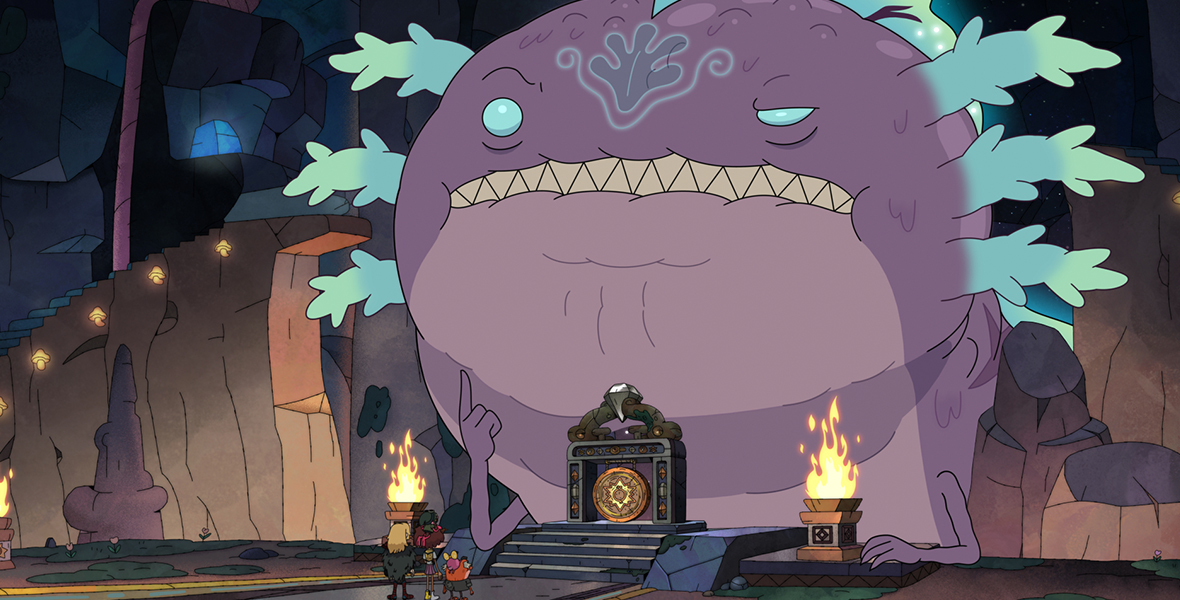 Amphibia—Saturday, April 9, at 9:30 a.m. ET, on Disney Channel
In the new episode's first story, Anne (voiced by Brenda Song) and the crew meet with Mother Olm (voiced by Disney Legend Whoopi Goldberg) to discuss ancient prophecies. The second story follows Grime (voiced by Troy Baker) as he begrudgingly appoints an apprentice out of necessity.
Holes—Saturday, April 9, at 12:50 p.m. ET, on Freeform
Shia LeBeouf (left) stars as Stanley Yelnats, an unlucky teenager sent to a juvenile correctional bootcamp after he is wrongfully convicted of stealing a pair of sneakers donated to the charity by a famous baseball player. In lieu of jail time, Stanley chooses to attend Camp Green Lake—and he quickly discovers the camp is neither green nor near a lake. Each day, he and his fellow campers are forced, for mysterious reasons, to dig holes in the camp's barren wasteland. They soon discover the camp's origins… and a few coincidental connections. Jon Voight, Sigourney Weaver, and Patricia Arquette also star in the film based on the hit novel of the same name.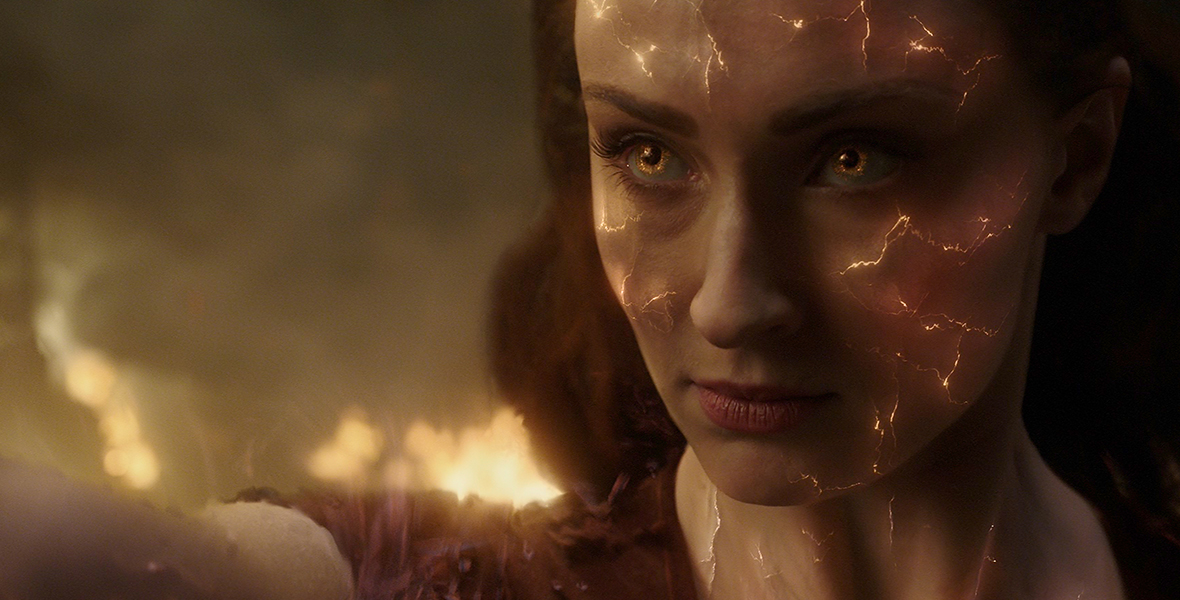 X-Men: Dark Phoenix—Saturday, April 9, at 8:30 p.m. ET, on Freeform
During a rescue mission in space, Jean Gray (Sophie Turner, above) is hit by a mysterious force that makes her psychic powers even more potent. But when those amplified powers are difficult to control, the X-Men team up to save her from herself—as well as keep an alien race who want to take advantage of Jean's formidable abilities at bay.
Newsies—Sunday, April 10, on Disney+
On Sunday, prepare to "Seize the Day" in honor of this beloved musical's 30th anniversary! The fan-favorite film, loosely based on the Newsboys Strike of 1899, follows homeless New York City newsboy Jack "Cowboy" Kelly (Christian Bale, center) and his fellow newsies as they try to survive in the big city. When Joseph Pulitzer (Robert Duvall) makes it near impossible to sell a "pape" by raising prices, the boys go on strike. Bill Pullman costars as Bryan Denton, a journalist sympathetic to the newsboys' plight. Directed by Disney Legend Kenny Ortega, the film boasts memorable musical numbers written by Jack Feldman and Disney Legend Alan Menken.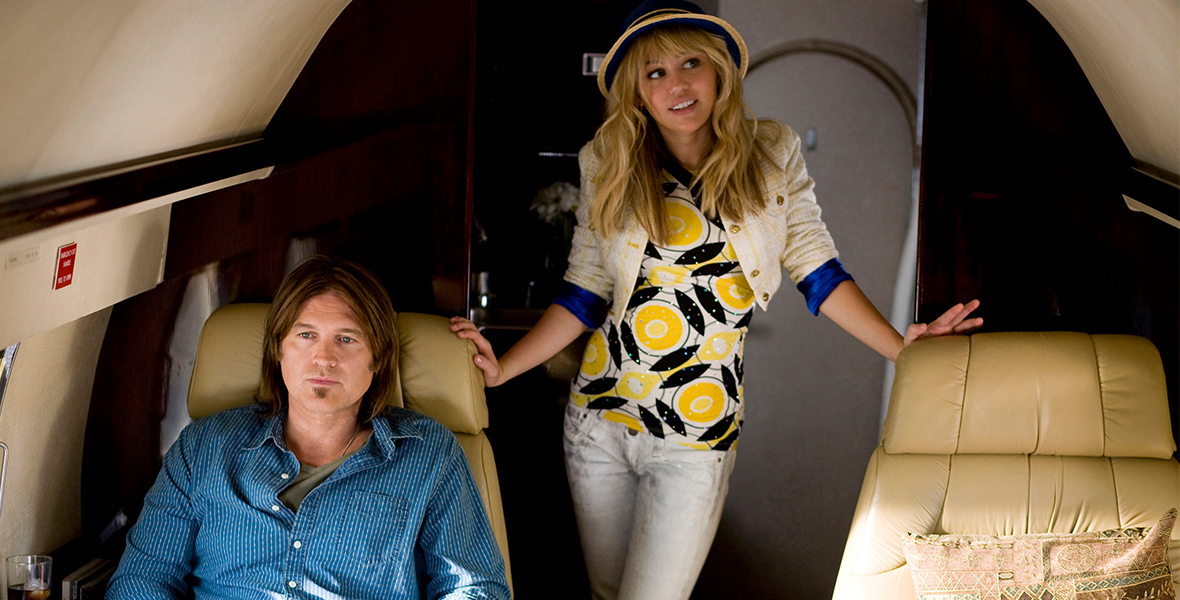 Hannah Montana: The Movie—Sunday, April 10, on Disney+
Break out the sequins and cowboy boots and get ready to experience the "Best of Both Worlds"—it's time to celebrate the 13th anniversary of Hannah Montana's big-screen debut. In the feature film, Miley Stewart (Miley Cyrus, right) is struggling to balance family, friends, and schoolwork as well as her double life as pop star Hannah Montana. Miley's dad (Billy Ray Cyrus, left) brings her back to her roots with a trip to her hometown of Crowley Corners, Tennessee, for a break from the spotlight—which ultimately leads her to embark on a tuneful journey of self-exploration.