By Andie Hagemann
A mischievous little tree, fraternity hijinks, and an unlikely Super Hero duo takeover your TV (and assorted streaming devices) this week. On Monday, ABC's The Bachelorette sets sail to Bruges, where Gabby and Rachel are met with romance and plenty of surprises. Prepare for cuteness overload when Marvel Studios' I Am Groot original shorts debut Wednesday on Disney+, followed by an all-new episode of grown-ish airing on Freeform that night. Your Friday will be supercharged with the network premiere of Zombies 3 and the series debut of Hamster & Gretel on Disney Channel!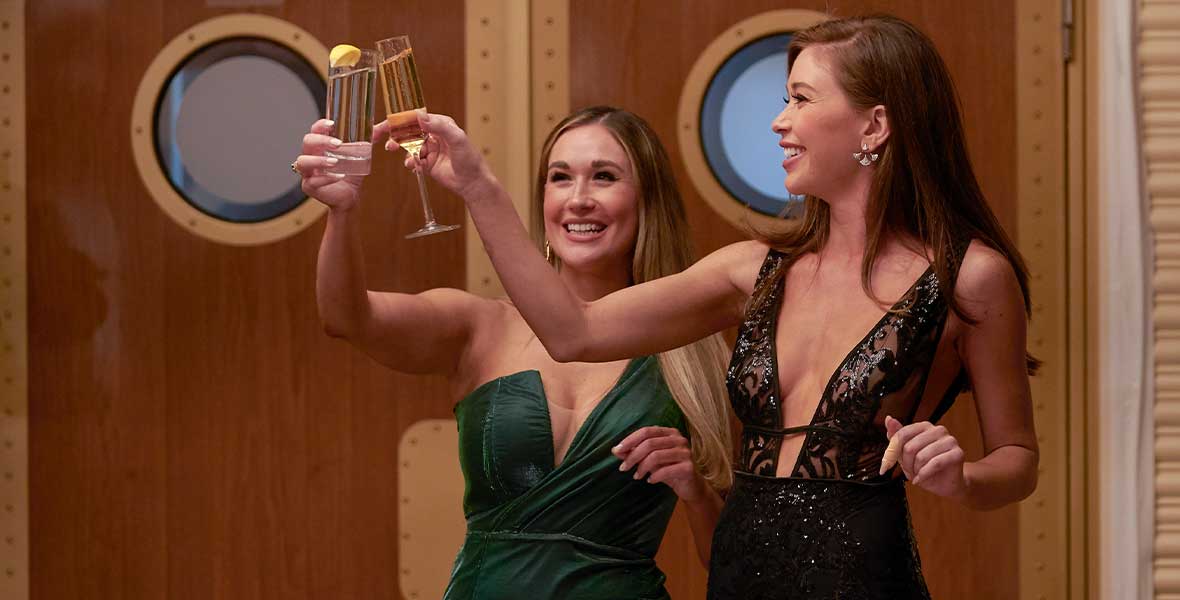 The Bachelorette—Monday, August 8, at 8 p.m. ET/PT on ABC
Gabby Windey, Rachel Recchia, and their 14 remaining suitors continue their romantic journey across Europe with a stop in Bruges, Belgium. Logan stuns the women when he confesses his feelings, leading Rachel to make a shocking decision. Meanwhile, Gabby explores the city during a group date, but things go awry when an uninvited guest arrives. As the women attempt to shake off the week's surprises, they're surprised with a rose ceremony they won't soon forget.
I Am Groot—Wednesday, August 10, on Disney+
The adorable—and often mischievous—Baby Groot (voiced by Vin Diesel) from the Guardians of the Galaxy franchise is the star of this collection of five brand-new shorts from Marvel Studios. Watch Groot explore his glory days and stir up a little trouble among the stars.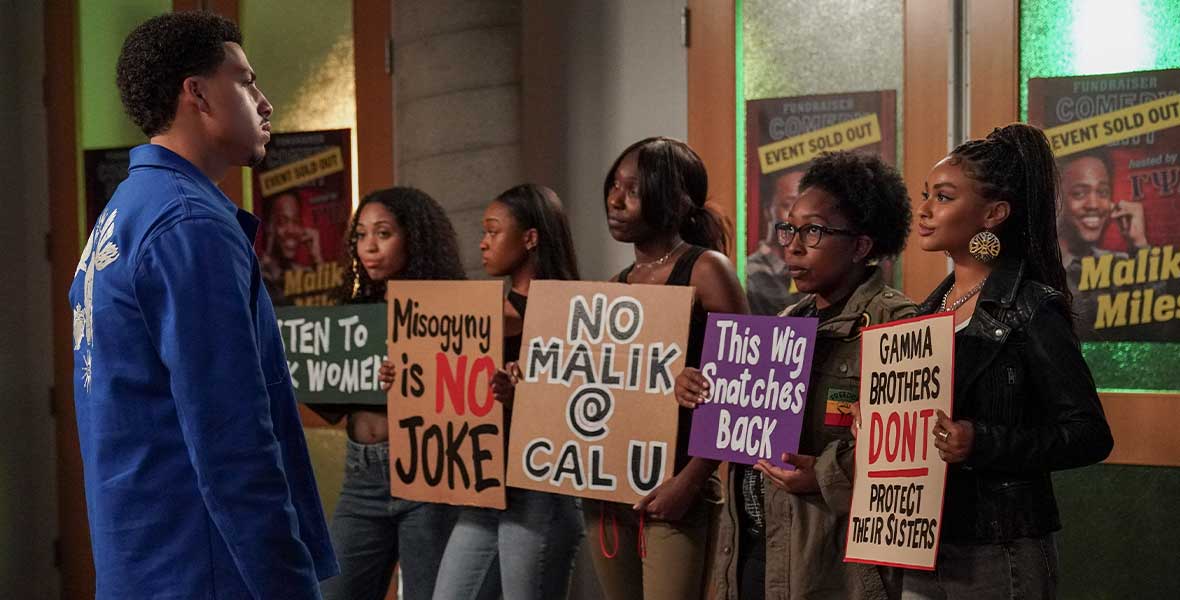 grown-ish—Wednesday, August 10, at 10 p.m. ET/PT on Freeform
Junior (Marcus Scribner) is pledging Gamma Psi Delta and willing to do just about anything to impress the fraternity. However, after booking a controversial comedian for a fundraiser, he starts to feel conflicted. Meanwhile, Aaron (Trevor Jackson) seeks out advice from Zoey (Yara Shahidi) on how to fit in with his coworkers.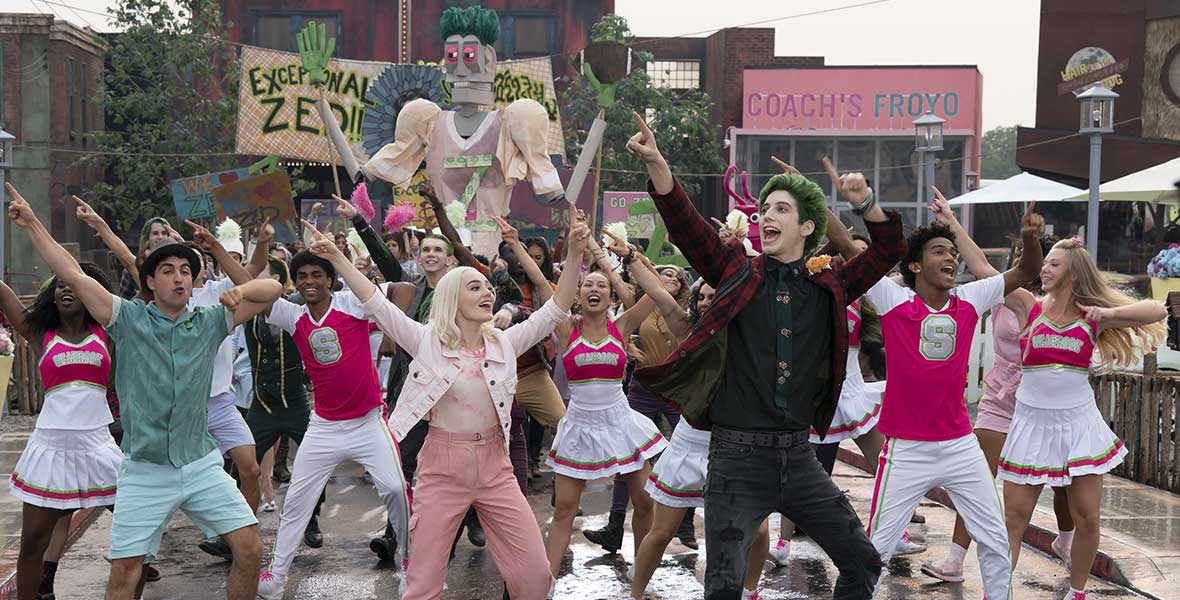 Zombies 3—Friday, August 12, at 8 p.m. ET/PT on Disney Channel
Zealous Zombies fans rejoice, because the "Lost Song" version debuts this week! The third installment follows Zed Necrodopolis (Milo Manheim) and Addison Wells (Meg Donnelly) as they begin their senior year at Seabrook High. Zed is on the verge of securing an athletic scholarship—that will make him the first zombie to attend college—and Addison is prepping for Seabrook's first-ever international cheer-off when extraterrestrials arrive, provoking something other than friendly competition.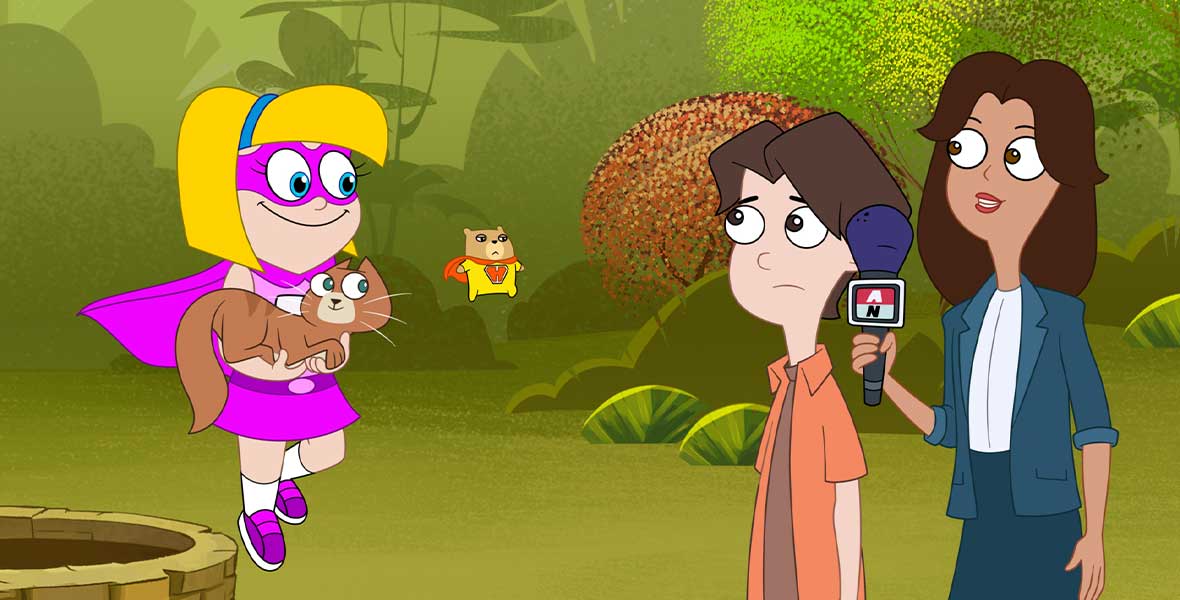 Hamster & Gretel—Friday, August 12, at 9:35 p.m. ET/PT on Disney Channel and at 10 p.m. ET/PT on Disney XD
In the series premiere, Hamster (voiced by Beck Bennett) and Gretel (voiced by Meli Povenmire) are unexpectedly bestowed superpowers from aliens, while her big brother Kevin (voiced by Michael Cimino) adjusts to his newfound connection to a Super Hero. Then, Kevin and Gretel disagree over how to stop a meteor.