By Andie Hagemann
This week there is something for every member of the family to enjoy. The first two episodes of A Small Light air Monday on National Geographic and Nat Geo WILD. On Wednesday, Ed Sheeran: The Sum of It All premieres on Disney+, and the series finale of The Goldbergs airs that night on ABC. The first two episodes of Star Wars: Young Jedi Adventures launch across Disney Channel, Disney Junior, and Disney XD on Thursday. Then, close out the week by binging Season 2 of Taste the Nation with Padma Lakshmi debuting Friday on Hulu.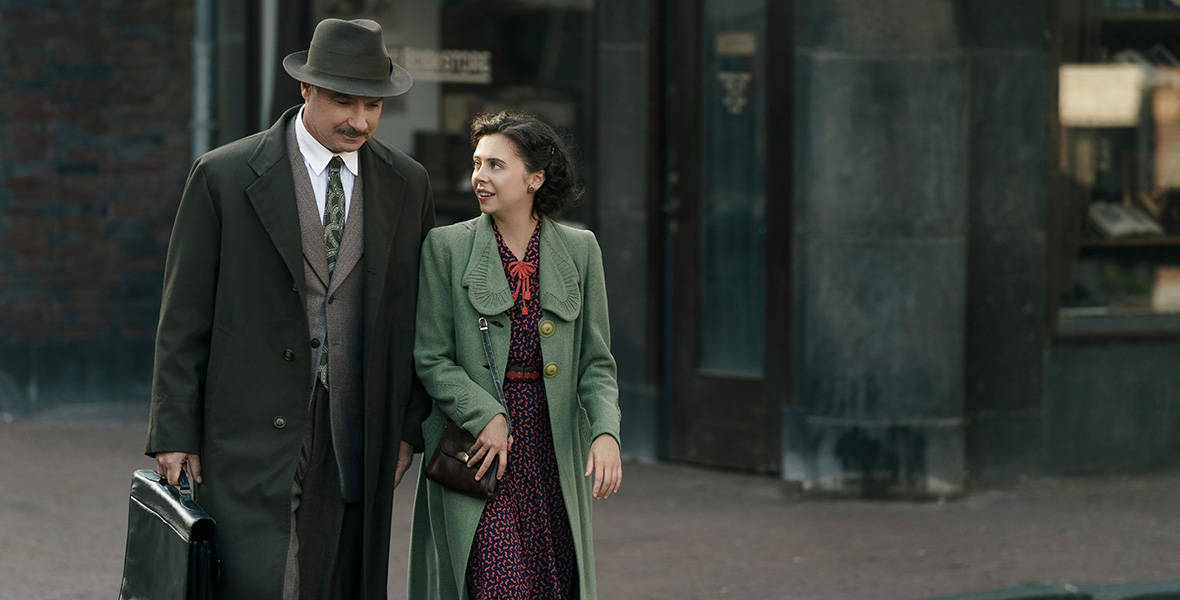 A Small Light—Monday, May 1, at 9 p.m. ET/PT on National Geographic and Nat Geo WILD
Based on an inspiring true story, the all-new limited series follows Miep Gies (Bel Powley), who was a carefree and opinionated young woman, when her boss Otto Frank (Liev Schreiber) asked her to help hide his family from the Nazis during World War II. Without hesitation, Miep agreed. For the next two years, she and her daring and devoted husband, Jan (Joe Cole), with several other everyday heroes, watched over the Frank, van Pels, and Pfeffer families hiding in the secret annex in Amsterdam. While some stood by, Miep stood up. The series includes Amira Casar as Edith Frank, Billie Boullet as Anne Frank, Ashley Brooke as Margot Frank, Andy Nyman as Hermann van Pels, Caroline Catz as Auguste van Pels, Rudi Goodman as Peter van Pels, and Noah Taylor as Dr. Fritz Pfeffer, all of whom hid in the annex with the Frank family. The first two episodes will debut back-to-back and will be available to stream the next day on Hulu and Disney+. Discover more about the series here.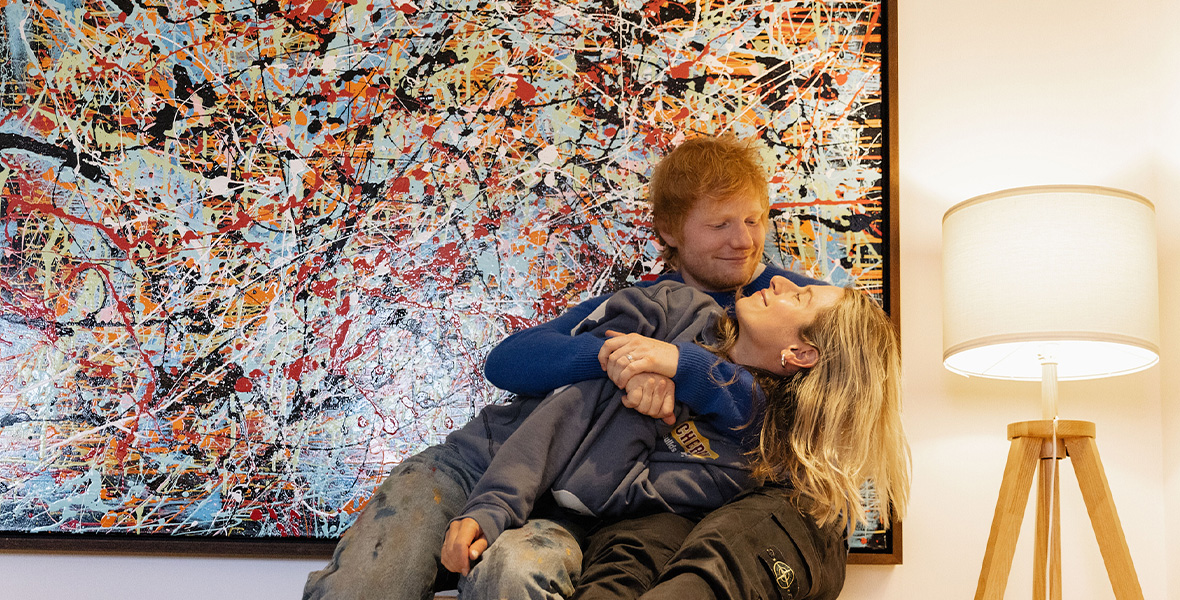 Ed Sheeran: The Sum of It All—Wednesday, May 3, on Disney+
For the first time ever, global superstar Ed Sheeran grants viewers a glimpse into his private life as he explores the universal themes that inspire his music. The four-part original series follows Ed after he learns life-changing news and reveals his hardships and triumphs during the most challenging period of his life. Watch exclusive footage behind his iconic hits, personal archive moments with his friends and family, epic stadium performances, and so much more. All episodes are available to binge at launch.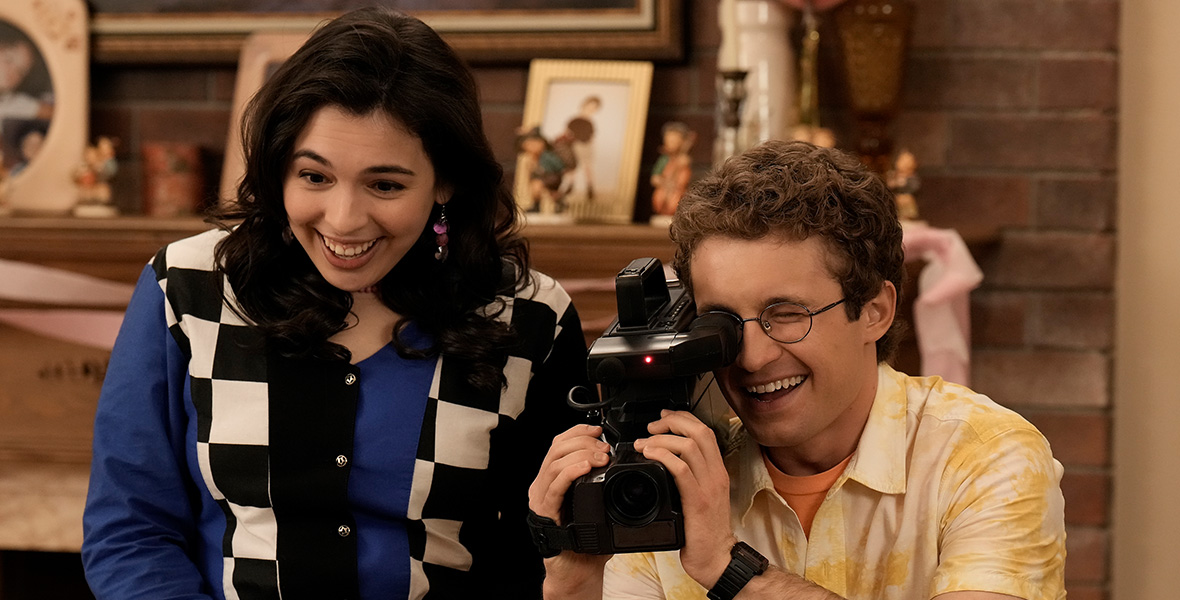 The Goldbergs—Wednesday, May 3, at 8:30 p.m. ET/PT on ABC
The series finale is here, and we're not crying, you're crying! When Adam (Sean Giambrone) takes Beverly (Wendi McLendon-Covey) to her high school reunion, à la the fan-favorite film Back to the Future, he tries to end a reality where she winds up with the wrong man. Meanwhile, Barry (Troy Gentile) and Joanne (Beth Triffon) make a surprising decision to prove the seriousness of their relationship. Binge the entire series on Hulu.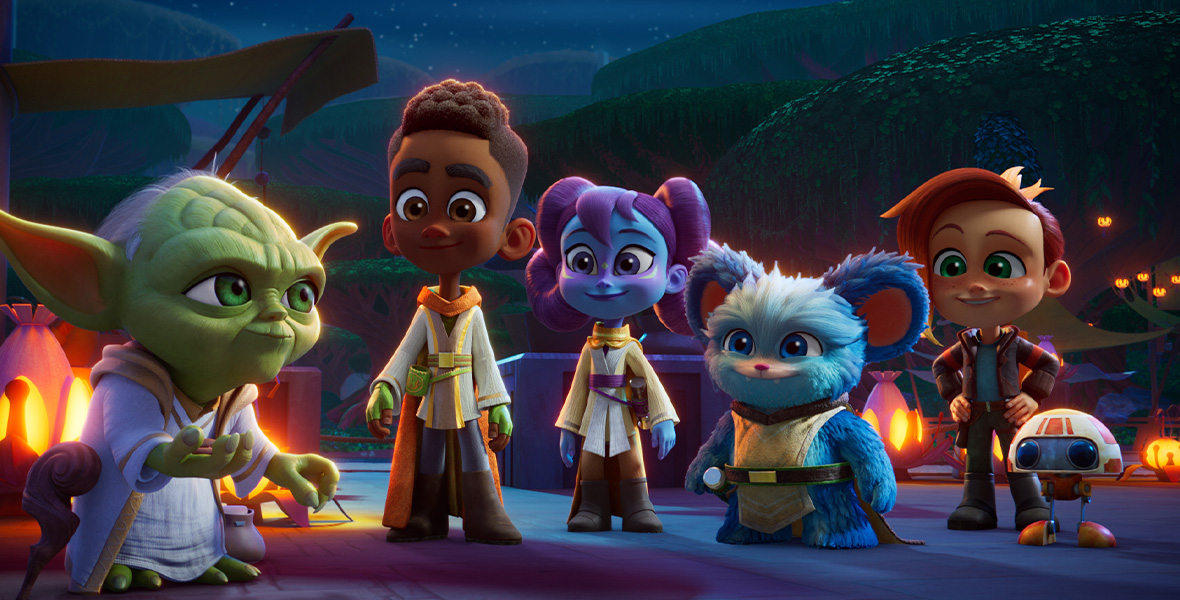 Star Wars: Young Jedi Adventures—Thursday, May 4, at 9 a.m. ET/PT on Disney Channel, Disney Junior, and Disney XD
Set during The High Republic era, the all-new animated series follows Jedi younglings as they study the ways of the Force, explore the galaxy, help citizens and creatures in need, and learn valuable skills needed to become Jedi along the way. Not just one but two episodes will launch on May the 4th, aka Star Wars Day. In the first episode, the Jedi younglings—Kai (voiced by Jamaal Avery, Jr.), Lys (voiced by Juliet Donenfeld), and Nubs (voiced by Dee Bradley Baker)—go on their first adventure, and then Master Yoda (voiced by Piotr Michael) gives the younglings a mission. Then in the second episode, the Jedi pals help Nash (voiced by Emma Berman) with her race and find a long-lost Jedi ship. Episodes are also available to stream on Disney+.
Taste the Nation with Padma Lakshmi—Friday, May 5, on Hulu
In Season 2, award-winning cookbook author and host Padma Lakshmi takes viewers on a culinary adventure across American soil, exploring the rich and diverse communities who have so heavily shaped what American food is today. Over borscht, cornbread, pasteles, and more, Padma uncovers the relationship between our food, our humanity, and our history—ultimately uncovering stories that challenge notions of identity, belonging, and what it means to be American. All episodes are available to stream at launch.