By Andie Hagemann
From superhero kittens to treasure hunting, this week has something for every member of the family to enjoy. On Monday, mature audiences can watch the all-new animated series Koala Man, exclusively on Hulu. The paw-some new superhero series SuperKitties premieres Wednesday on Disney Channel and Disney Junior, followed by a new episode of The Conners airing that evening on ABC, as well as the latest installment of National Treasure: Edge of History on Disney+. Last but not least, new contestants test their wits on The Chase, airing Thursday on ABC.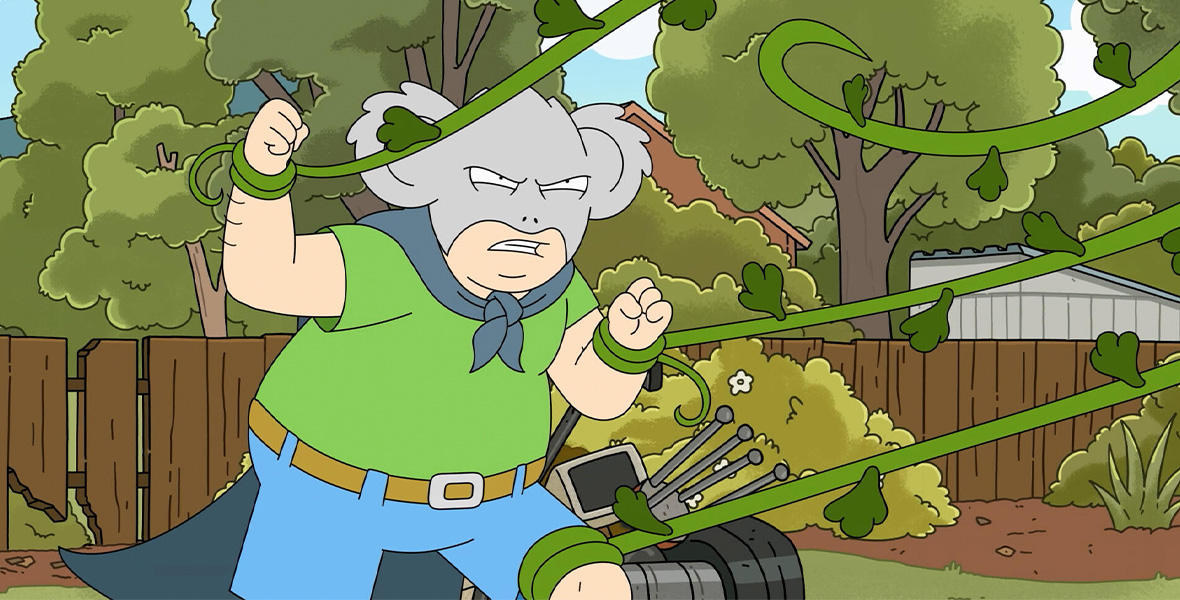 Koala Man—Monday, January 9, on Hulu
The all-new animated series—intended for mature audiences only—follows middle-aged dad Kevin (voiced by series creator Michael Cusack) and his not-so-secret identity as Koala Man, whose only superpower is passion for following rules and snuffing out petty crime. While it may seem like any other Australian suburb, Dapto has evil forces both cosmic and man-made brewing. However, Koala Man is ready to defeat criminal masterminds, supernatural horrors, and more. The voice cast also includes Sarah Snook and Demi Lardner, and guest stars Hugh Jackman, Jemaine Clement, Rachel House, Hugo Weaving, and Jarrad Wright.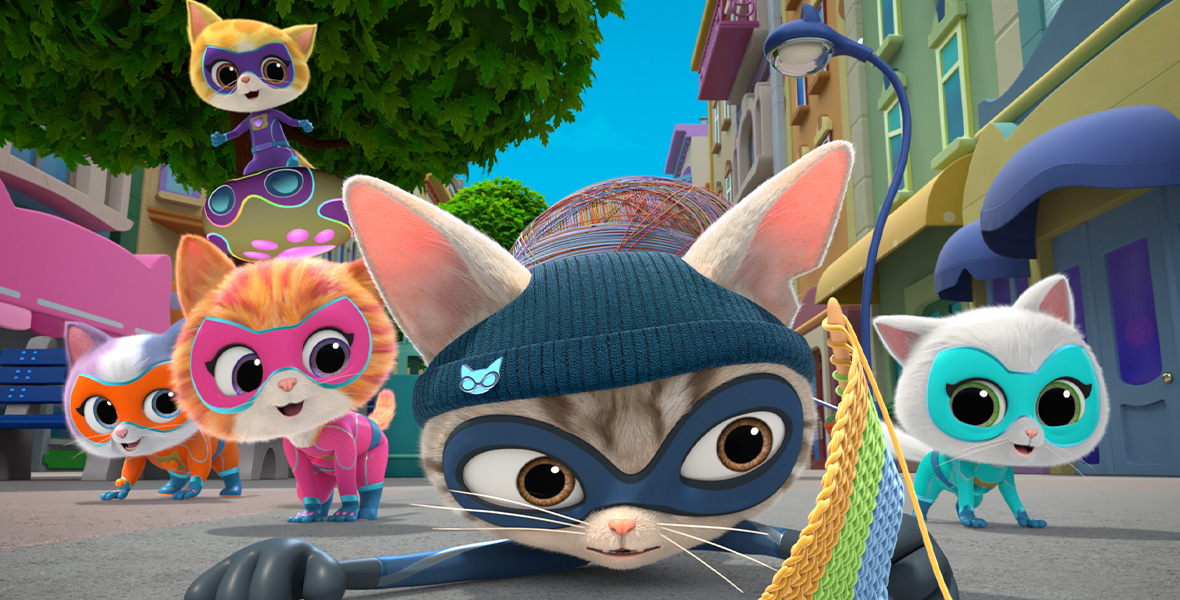 SuperKitties—Wednesday, January 11, at 10:30 a.m. ET/PT on Disney Channel and Disney Junior
The all-new series from Disney Branded Television introduces four adorable kittens who are ready to pounce into action. In the series premiere, the SuperKitties—Ginny (voiced by Luca's Emma Berman), Sparks (voiced by Cruz Flateau), Buddy (voiced by JeCobi Swain), and Bitsy (voiced by Pyper Braun)—investigate who is stealing all the yarn in Kittydale. The second story follows the devious Lab Rat, who invents a giant boot to smash all the flowers at the Kittydale Flower Festival. In addition to the simulcast, an initial batch of episodes will be available to stream on Disney+.
The Conners—Wednesday, January 11, at 8 p.m. ET/PT on ABC
After a beloved high school teacher dies, former classmates of Dan (Disney Legend John Goodman) and Jackie (Laurie Metcalf) come to down to pay their respects and reminisce about the good old days. Elsewhere, Becky (Alicia Goranson) asks Darlene (Sara Gilbert) and Ben (Jay R. Ferguson) for a big favor. William H. Macy guest stars as Smitty.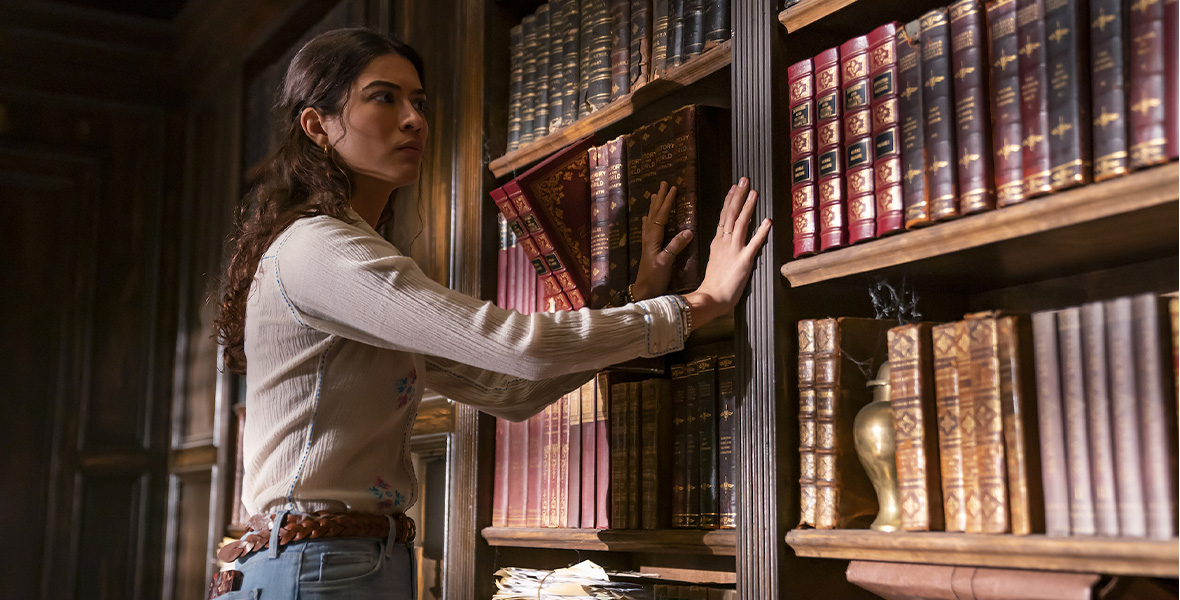 National Treasure: Edge of History—Wednesday, January 11, on Disney+
Jess (Lisette Olivera) works with Billie (Catherine Zeta-Jones) to decipher a hundreds-year-old clue that is tied to a famous 18th century landmark. Together, they plan a near-impossible heist during a historical reenactment to retrieve the next piece of the treasure map. However, things don't go as planned—and Jess is face with a difficult decision. All episodes are available to binge on the streaming service.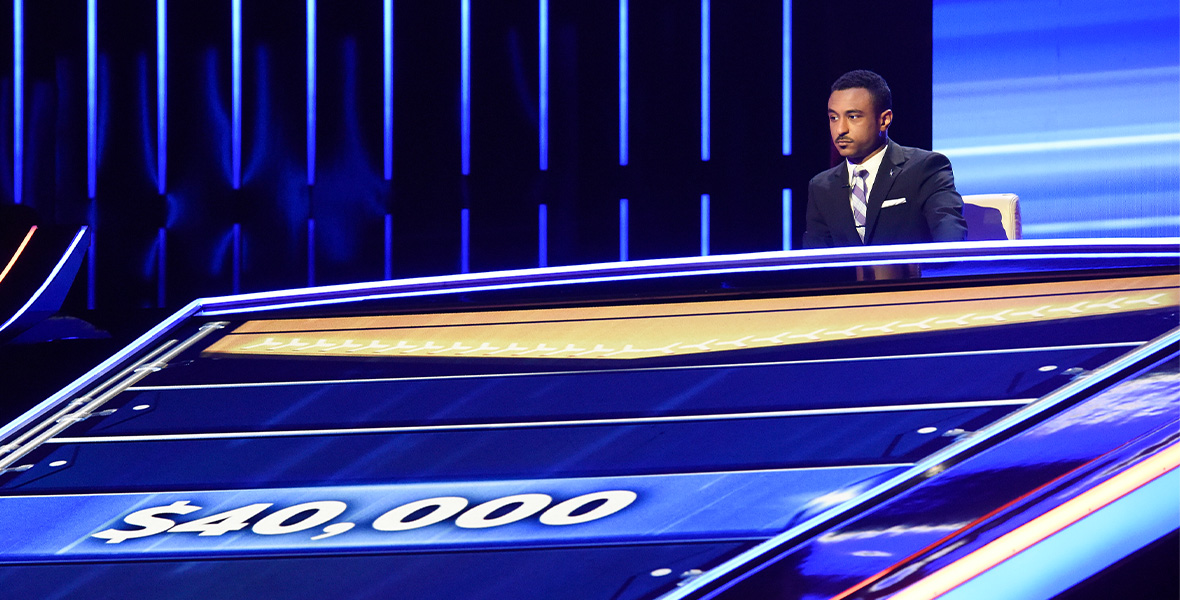 The Chase—Thursday, January 12, at 10 p.m. ET/PT on ABC
Hosted by Sara Haines, the trivia competition series returns with three all-new contestants vying for the chance to take down the Chaser. Will the combined wits of a heavy metal music enthusiast, a high school teacher, and an oncologist be enough to take down Brandon "The Lightning Bolt" Blackwell? Tune in to find out!