By Courtney Potter
In Disney's musical comedy Better Nate Than Ever, 13-year-old Nate Foster (Rueby Wood) has one mega-huge goal: to be on Broadway. There's only one problem… He can't even land a part in his Philadelphia middle school's play! But when his parents (Norbert Leo Butz and Michelle Federer) leave town and his seemingly less-than-supportive older brother Anthony (Joshua Bassett) heads off to a track meet, Nate and his best friend Libby (Aria Brooks) sneak off to the Big Apple for a once-in-a-lifetime opportunity to prove everyone wrong. A chance encounter with his long-lost Aunt Heidi (Emmy® winner Lisa Kudrow) turns Nate's journey upside-down—and together they must learn that life's greatest adventures are only as big as your dreams.
Written and directed by High School Musical: The Musical: The Series creator/executive producer Tim Federle, based on his acclaimed novel of the same name, Better Nate Than Ever premieres on the Disney+ "stage" in just a few weeks' time. Recently, members of the film's cast joined Federle for a joyful virtual press conference where they shared some memorable, meaningful anecdotes.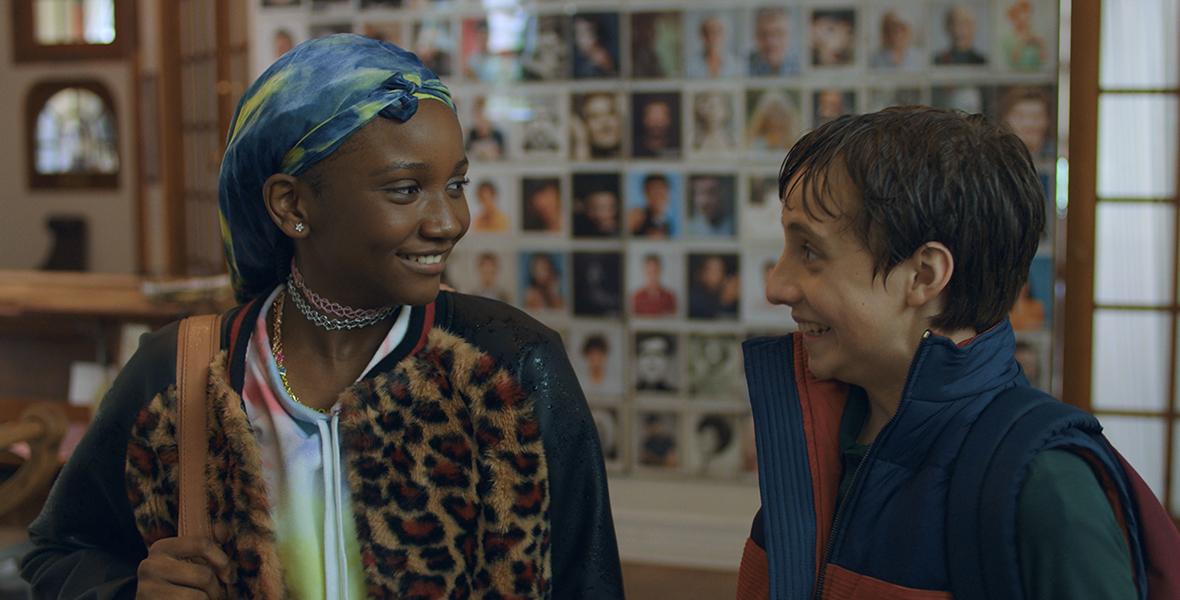 Brooks on what she loves most about her character Libby, Nate's BFF:
"Libby's goals in life are very different than mine," she explains. "She loves to be behind the scenes. That's not me, personally," Brooks adds with a laugh. "So tapping into that was something different—but at the same time, I won't say it was too difficult either, because the way she does things is [still] very similar to how I would do things. I thought it was really inspiring how Tim wrote the film—because usually in those coming-of-age movies, it's the main character trying to figure themself out, and then the sidekick or the best friend knows what they want. And I thought it was interesting that Nate knew what he wanted, but Libby didn't—so it flipped [that idea], and I thought it was a really cool take on it… I love Libby. I loved getting to play her!"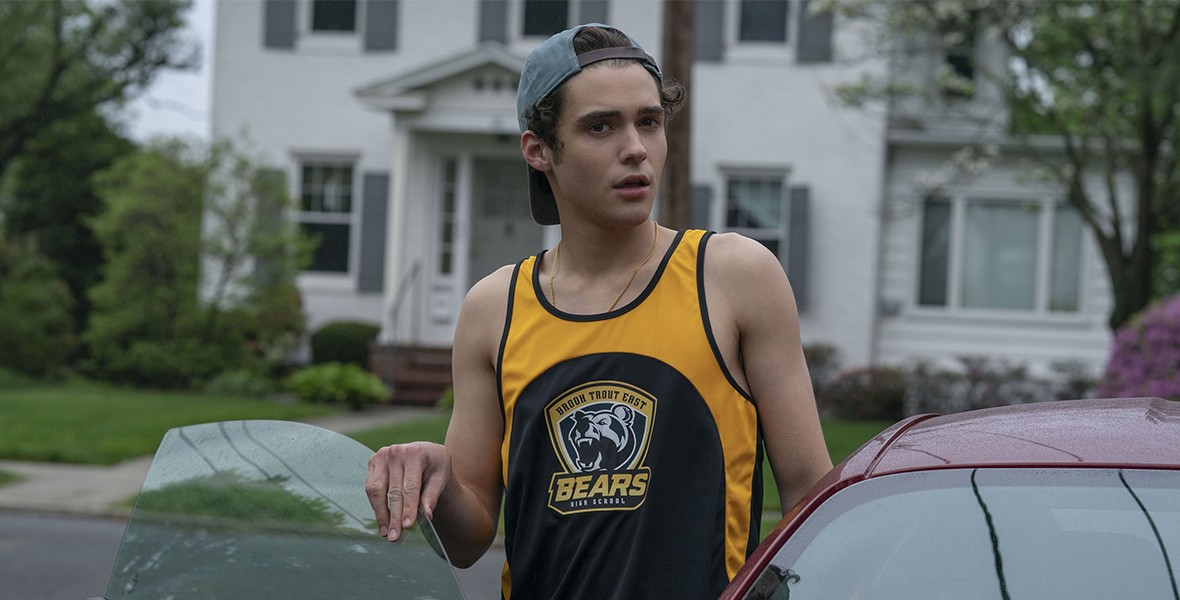 Bassett recalls why he wanted to be involved in the project from the jump—and his memories of living in NYC for the first time during filming:
"When we were shooting season two of High School Musical: The Musical: The Series, Tim pulled me aside and he was like, 'Hey, we're making this movie, and I'd love for you to consider the role of Anthony. Can I send you the script?'," the actor remembers. "And I said, 'Absolutely.' … I literally sat down in a coffee shop and in one go, I didn't get up—I just read the whole thing. I picked up the phone immediately and I was like, 'Tim, how can I be a part of this film? I need to be a part of this.'
"It was pretty cool shooting in New York," he continues, "It was my first time living there. I remember wrapping [a scene] on 42nd Street and saying, 'You know what? I think I'm just gonna walk home.' And the crew were like, 'Are you sure? It's 30 blocks back to your hotel.' I'm said, 'Yeah, yeah, I'm gonna walk!' Being in the city, being with this cast every day, it really was an adventure. We always had so much fun."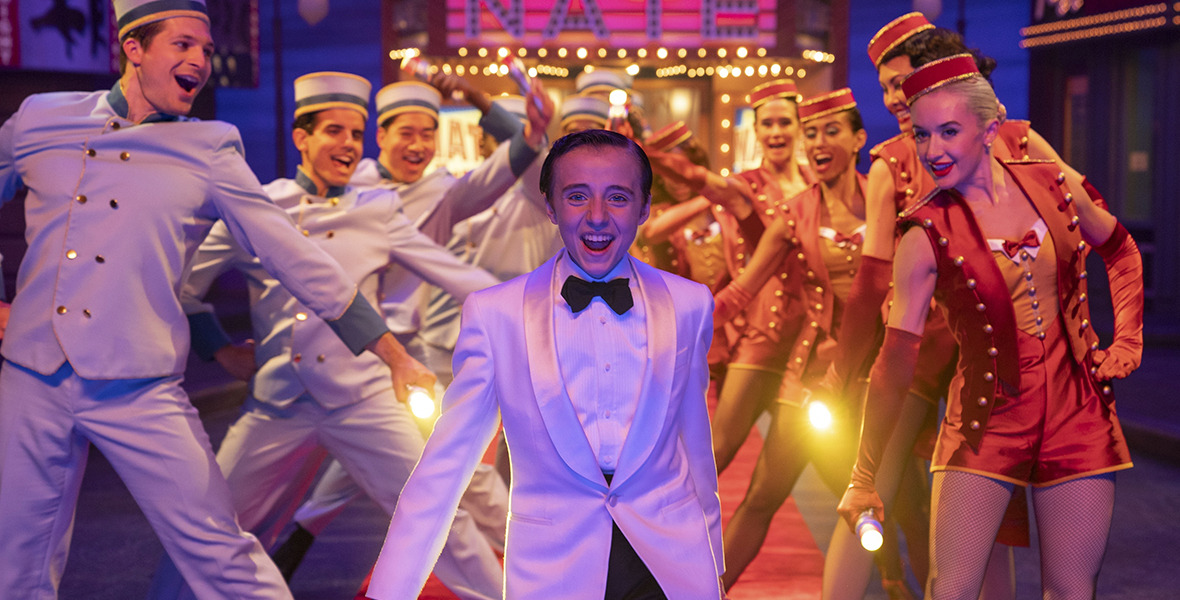 Wood explains why seeing someone like Nate on screen is so important… and how thrilling it is to be making his big-screen debut in a musical comedy:
"I think Nate is a force," the newcomer says. "He wants to be himself—and the whole story is about him learning just how to do that; learning about who he really is. That's really magical and really important. I was very lucky to grow up with an amazing support system—I had the most loving group of people around me, and there's a lot of kids and people out there who don't have that, who feel like they don't fit in. And I hope that people can see this movie and watch Nate and really feel like they belong and they have a place in the world.
"I love theater and that's where my heart is," he adds. "And being able to make my movie debut in a project that's about Broadway is just so cool—because not only can I enter this world of Hollywood [filmmaking], but I can also stay with the singing, the dancing, the extravagance, the glamour. I thought it was so amazing and so perfect!"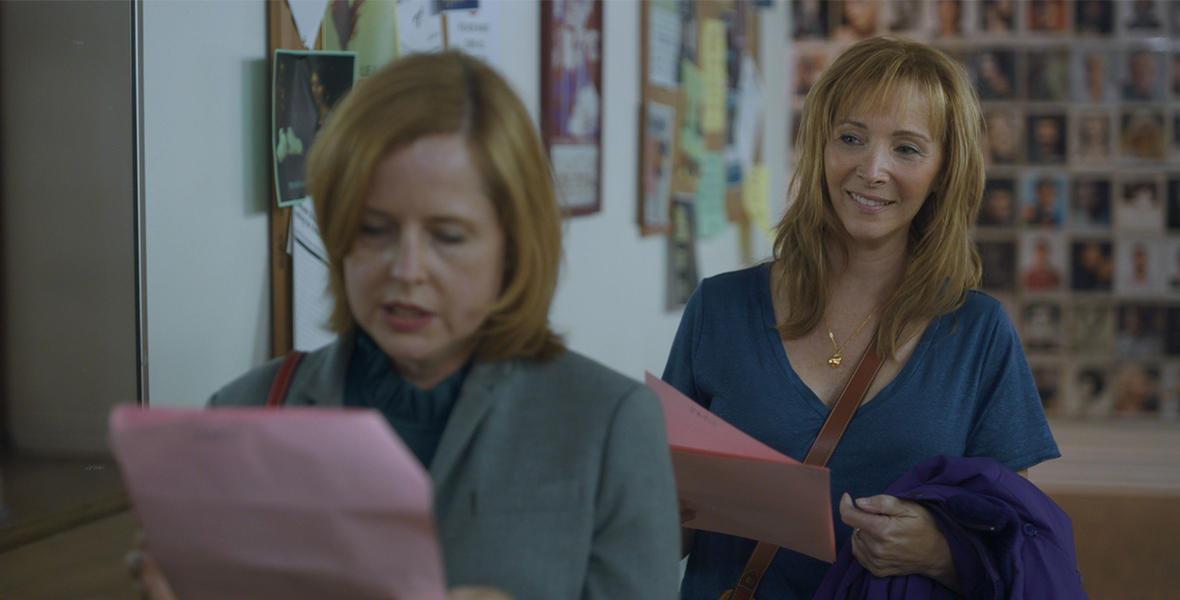 Kudrow on what made this experience so unique—and so special:
"Set life was fantastic," the iconic Friends star explains. "I mean, it was the best life. In between shooting, we were sitting in the same room—which I love with all my heart. Especially when it's nice people. I just loved every step of the way with this project. Reading the script without even putting it down to do something else—it was so perfectly written, and the story just made me think, 'I wanna be a part of this. This is joy; this is about so many good things that I wanna be a part of.' And then Tim just knows what he wants and can be generous enough to let everyone do what they do—and you can trust when he says, 'I've got it.' I'd think, 'Really? That was two takes.' He'd say, 'No, I've got it!' He was so nurturing, and everyone was just so nice. It was really the perfect work environment, I have to say."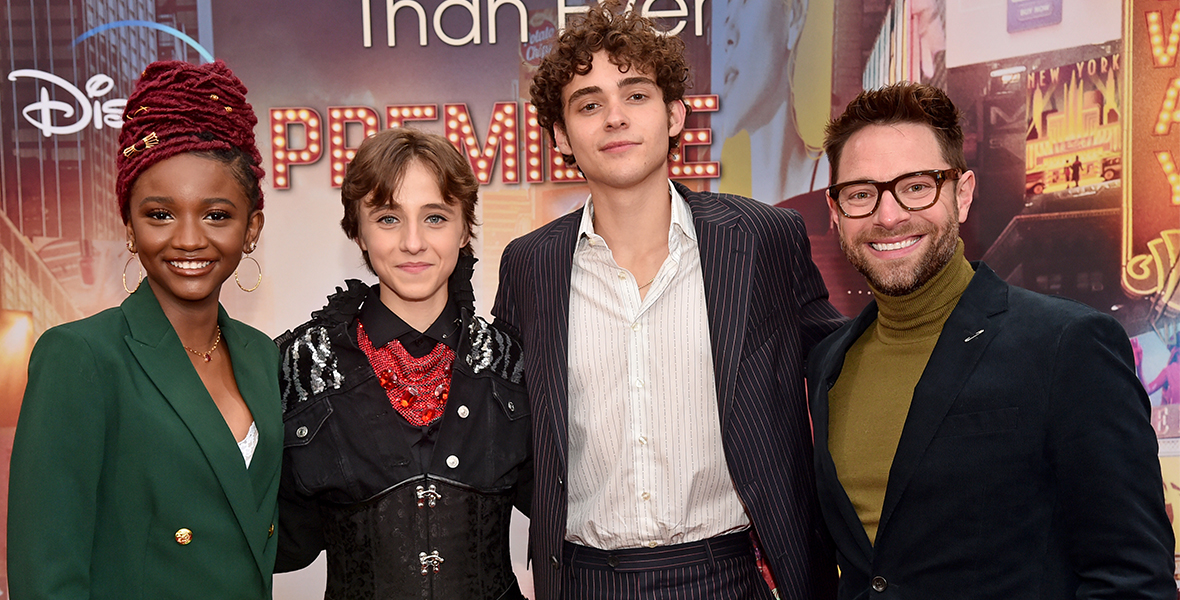 Federle on how his own life informs the film, and what he hopes audiences take away:
"I would take a Greyhound bus after school, at night—I don't know why my parents let me do this—and then I would go to an audition the next morning," the writer/director explains. "It'd be a 10-hour bus trip [from Pittsburgh] to New York City. I'd walk to the audition—in one instance, I auditioned for Radio City; I got cut—and I walked right back to Port Authority and took the bus home. And it was 'the dream'; I was never happier than when I was making like, a dollar a week [performing] because I was surrounded by like-minded people. And that means so much more than the metrics of 'follows' and comments and likes and money. It's not about any of that. It's about coming together with a group of people, of like-minded souls, to make something. And I think I had that dream from the time I was a teenager crashing auditions—unsuccessfully, by the way," he adds, chuckling.
"I'm just a 'theater kid' from Pittsburgh who dreamed of getting out of my hometown and dancing on Broadway," he continues. "I never really dreamed of turning that into a movie. And I think the amazing thing about growing up is—it never stops happening, if you surround yourself with people who allow you to dream. This cast brought the movie to life in a way I could only imagine, and I can't wait for audiences to see it… it's a dream come true."
See Disney's Better Nate Than Ever on Disney+ beginning Friday, April 1!