It's not very long into Disney in Concert: A Silly Symphony Celebration before you realize you are witnessing something truly special, historic, and magical. The 11 a.m. event, the first of two Sunday performances in Stage 23 at D23 EXPO 2015, was a dazzling showcase of some of the finest animated shorts made in the 1920s and '30s—including the first Silly Symphony, The Skeleton Dance, and the highly influential Flowers and Trees, The Old Mill, and more. The event is as much a startling revelation of just how entertaining Walt's early shorts continue to be and a stunning waltz back through time, back to the early days at the Disney Studios before Walt built his new Studio in Burbank.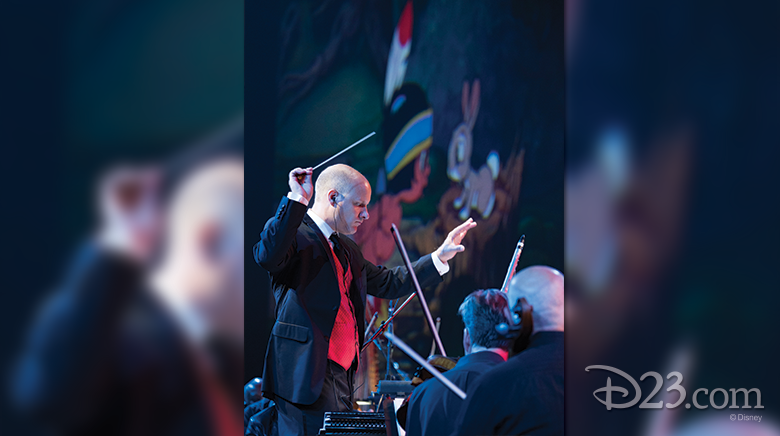 The films were shown using high-quality, newly restored digital film masters and were accompanied by the films' original scores, played by a 32-piece orchestra under the baton of Steven Allen Fox. If you closed your eyes, you could easily imagine you were hearing the scores being played just as they were when they were recorded at the Disney Studios on Hyperion Avenue.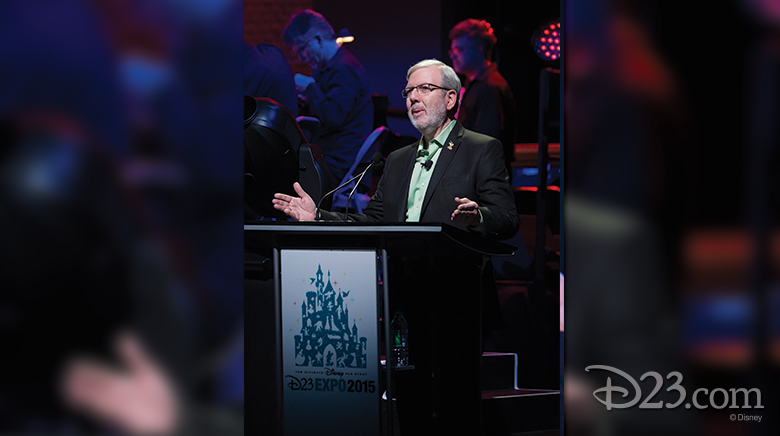 "You're smart to be here," said Disney in Concert: A Silly Symphony Celebration host and renowned film critic Leonard Maltin in kicking off this musical and cinematic celebration. "This is a world premiere of this concert performance. You're the first to see this, and we're going to have a great time."
And a great time we had, too, as we enjoyed five landmark Silly Symphonies, beginning with The Skeleton Dance and ending with Music Land. "Almost every Silly Symphony featured a unique cast of characters, and many had little or no dialogue," Maltin told the large audience. "Music was the driving force. It was the raison d'être for making these cartoons. It's amazing that after all the success Walt had with Mickey Mouse, he was eager to try something different."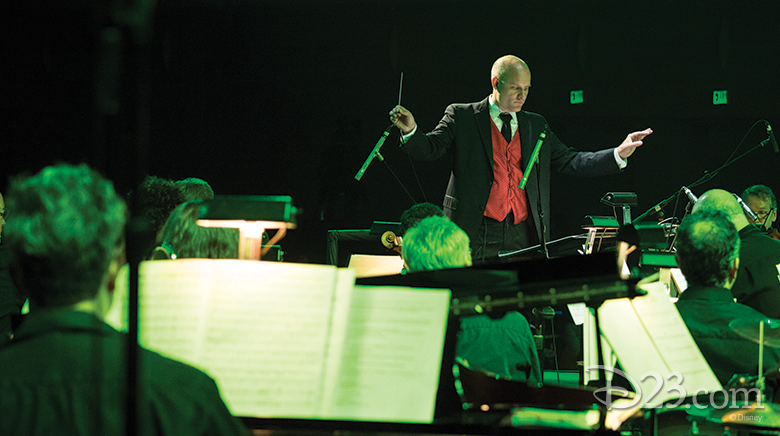 Listening to a live orchestra accompany these cinematic masterpieces is to see them for the first time. The historically accurate scores, faithfully reproduced by Disney historian Alex Rannie, included dazzling sound effects—some played on Disney Legend Jimmy Macdonald's original wooden "door." "The orchestra is the same size as the ones that played on the original soundtracks," Maltin noted.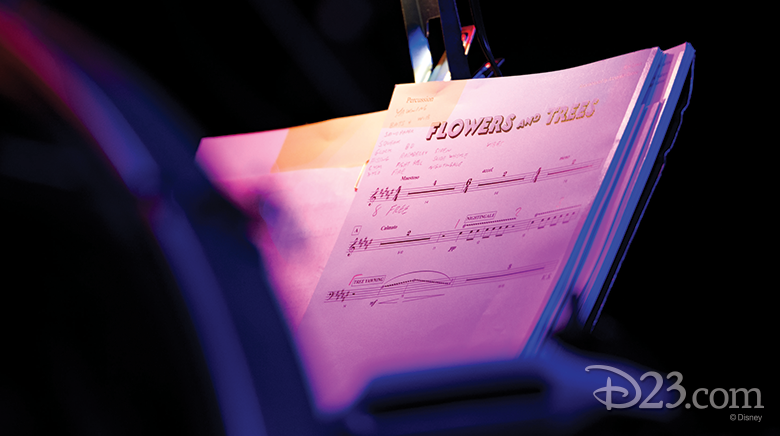 The 75 Silly Symphony short films—they won a total of seven Academy Awards®—were a workshop for experimentation in the animation process, providing a venue to try out techniques and technologies that would eventually be used in feature-length animated films. Vast improvements were made during this time in creating believable character animation, special effects animation, and dramatic storytelling in animation. "Walt was always a great leap ahead as these cartoons show," Maltin said.