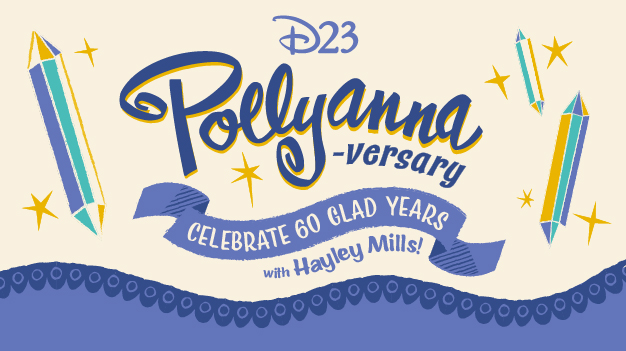 WATCH NOW
"A Delightful Chat with Hayley Mills"
Hosted by Leonard Maltin and Jessie Maltin
As a perfect prelude to the film, we invite you to tune in to a delightful chat with Disney Legend, Hayley Mills, and noted film historians Leonard Maltin and Jessie Maltin. We'll revisit Hayley's first meeting with Walt Disney, her first Disney film, the timeless message of this heartwarming film, and so much more!

Pollyanna streaming now on Disney+
Follow along using: #D23GladGame and #AtHomeWithD23 with @DisneyD23 on Twitter!