By Courtney Potter
We've Got a Date with Destiny: New Indiana Jones Trailer Revealed!
It's an early holiday present: Earlier this week, our friends at Lucasfilm released the teaser trailer (and poster) for Indiana Jones and the Dial of Destiny, the highly anticipated fifth installment of the iconic Indiana Jonesfranchise—starring Harrison Ford as the legendary hero archaeologist, and directed by James Mangold.
Starring alongside Ford are Phoebe Waller-Bridge, Antonio Banderas, John Rhys-Davies (returning to the franchise as Sallah), Shaunette Renee Wilson, Thomas Kretschmann, Toby Jones, Boyd Holbrook, Oliver Richters, Ethann Isidore, and Mads Mikkelsen.
Indiana Jones and the Dial of Destiny is produced by Kathleen Kennedy, Frank Marshall, and Simon Emanuel—with Steven Spielberg and Disney Legend George Lucas serving as executive producers. John Williams, who has scored each Indy adventure since the original Raiders of the Lost Ark in 1981, is once again composing the score. The film is slated to open in theaters on Friday, June 30, 2023… Mark those calendars!
5 Fantastic Things to Watch This Weekend Presented by State Farm®
Honestly, how did it happen? Wasn't it just January?! And suddenly it's December! Well, no matter—celebrate this last delightful month of the year with some quality viewing from around the worlds of Disney: The all-new Diary of a Wimpy Kid: Rodrick Rules on Disney+; the premiere of Darby and the Dead on Hulu; all four Toy Story films on FX; and much more where that came from…
Disney Cruise Line Celebrates 25 Years with Silver Anniversary at Sea
It was July 1998 when the Disney Magic embarked on its maiden voyage, introducing the world to a new kind of cruise vacation—where families are immersed in Disney storytelling, dazzling entertainment, and unparalleled hospitality at sea. For almost 25 years, Disney Cruise Line has been a veritable porthole through which guests have experienced global destinations and created cherished memories onboard a one-of-a-kind fleet of truly enchanting ships.
In 2023, new magic will unfold on the high seas as Disney Cruise Line celebrates its 25th anniversary, bringing special entertainment, merchandise, and sure-to-be-incredible celebratory experiences to select summer sailings. Guests are invited to take part in limited time Silver Anniversary at Sea offerings across all five Disney Cruise Line ships from May through September 2023.
The Silver Anniversary at Sea celebration will be featured on summer cruises aboard all five Disney Cruise Line ships. Guests will encounter new entertainment, limited-time enhancements, eye-catching decor, whimsical merchandise, and other delightful surprises, all imbued with the magical spirit of this once-in-a-lifetime event. What can guests expect? For starters, Captain Minnie Mouse and Captain Mickey Mouse will sport dazzling new ensembles to mark the occasion (as seen in the concept-art image above). Plus, Disney Cruise Line will debut a signature song to serve as the soundtrack of the celebration; new family entertainment and activities will culminate in shimmering evening experiences created exclusively for the anniversary celebration; and throughout their voyage, guests will discover themed culinary creations, from fanciful desserts to inspired craft cocktails and beyond.
Even more magic lies in store for guests aboard sailings that include Silver Anniversary at Sea offerings. Additional details about new entertainment, merchandise, and other celebratory experiences will be announced later—so stay tuned!
But that's not all: The anniversary of Disney Cruise Line also heralds a brand-new membership tier for Castaway Club, which recognizes returning Disney Cruise Line guests with exclusive rewards and perks. Guests who tally at least 25 sailings will become Pearl level members of the club.
Visit DisneyCruiseLine.com for further info, including Silver Anniversary at Sea sailing dates.
Brand-New Guardians of the Galaxy: Vol. 3 Trailer—It's Time to Face the Music
Kicking off December with a roundhouse trailer-kick worthy of Star-Lord's favorite '80s flicks is the brand-new trailer for Marvel Studios' Guardians of the Galaxy: Vol. 3!
Debuting at the recent CCXP22 (Comic-Con Experience 2022) in São Paulo, Brazil, the trailer was introduced by Kevin Feige, President of Marvel Studios—who also welcomed Zoe Saldaña, who plays Gamora in the franchise, to the stage… much to the delight of the assembled fans.
In the film, the beloved band of misfits is looking a bit different these days. Peter Quill (Chris Pratt), still reeling from the loss of Gamora, must rally his team around him to defend the universe along with protecting one of their own. It's a mission that, if not completed successfully, could quite possibly lead to the end of the Guardians as we know them.
James Gunn writes and directs Guardians of the Galaxy Vol. 3, which stars Pratt, Saldaña, Dave Bautista, Karen Gillan, and Pom Klementieff, and features Vin Diesel as Groot, Bradley Cooper as Rocket, Sean Gunn, Chukwudi Iwuji, Will Poulter, and Maria Bakalova. Look for it to rocket (pun intended) into theaters on May 5, 2023.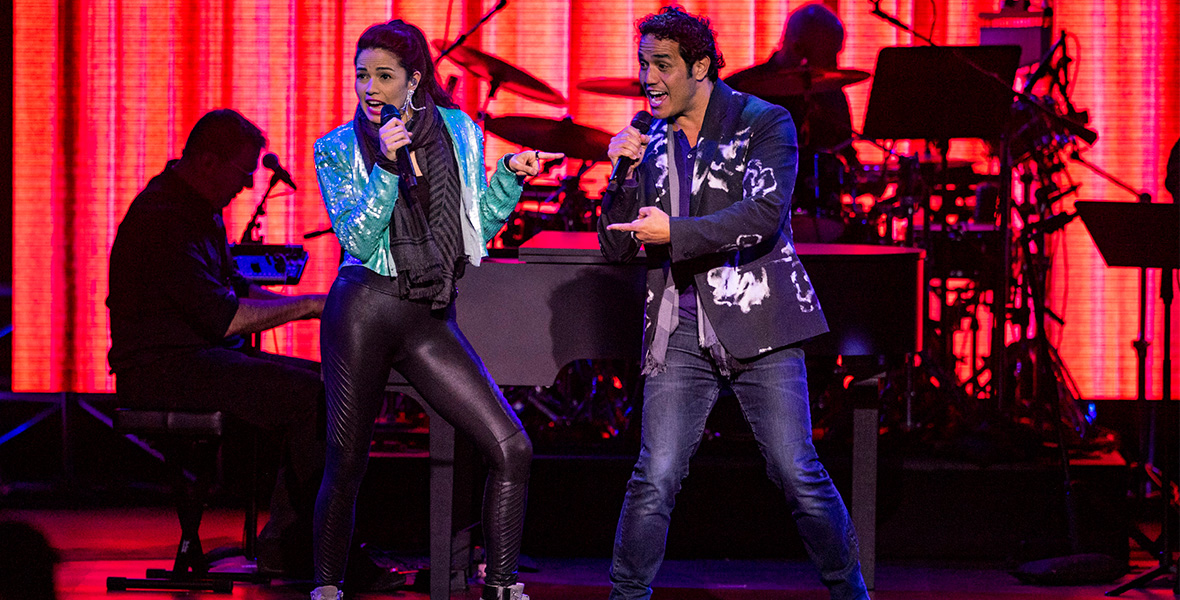 Lineup Announced for 2023 DISNEY ON BROADWAY Concert Series at EPCOT
The EPCOT International Festival of the Arts is just around the corner—and to celebrate, our pals at Walt Disney World Resort have shared a first look at who will take the stage during the fan-favorite DISNEY ON BROADWAY Concert Series. Three times each evening, guests will be able to watch some of Broadway's biggest stars performing songs from more than 25 years of award-winning Disney on Broadway stage productions.
The full lineup is chockablock with talent—including some friends of D23:
January 13, 15, 16, 19, 20: Kara Lindsay (Newsies) and Kevin Massey (Tarzan)
January 14, 17, 18, 21, 22: Arielle Jacobs (Aladdin) and Adam Jacobs (Aladdin)
January 23, 25, 26, 29, 30, and February 2, 3: Patti Murin (Frozen) and Robert Creighton (Frozen)
January 24, 27, 28, 31, and February 1, 4, 5: Mandy Gonzalez (AIDA) and L. Steven Taylor (The Lion King)
February 7, 10, 11, 14, 15, 18, 19: Kissy Simmons (The Lion King) and Josh Strickland (Tarzan)
February 6, 8, 9, 12, 13, 16, 17: Ashley Brown (Mary Poppins) and Michael James Scott (Aladdin)
February 20: Special, extended finale performance featuring Brown, Scott, Simmons, and Strickland
Beginning Tuesday, December 13, dining packages will be available to purchase at ArtfulEPCOT.com. Why not make it a tuneful date night? (Makes a great gift!)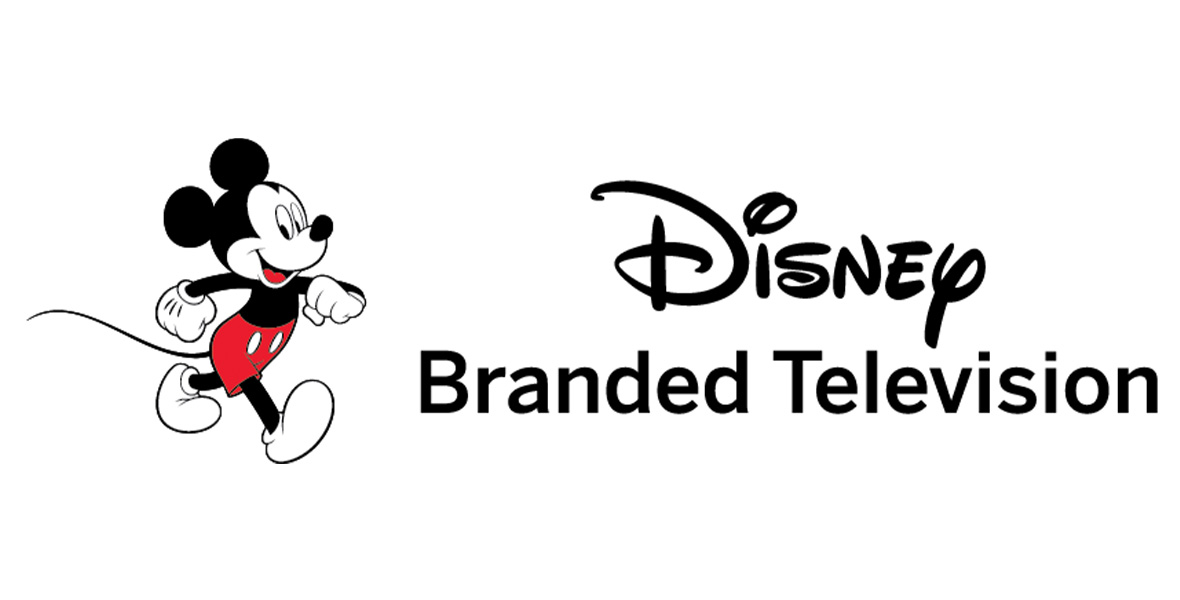 Disney Branded Television Developing New Animated Series Intercats
The good folks over at Disney Branded Television have announced that Intercats, an animated sitcom set in a cat workplace from screenwriter Pamela Ribon and Baobab Studios, is now in development.
Told through the big, reflective eyes of cats, Intercats is an animated workplace comedy about the cats who produce those hysterical cat videos that go viral on the Internet! It features a ragtag team of cats aspiring to get what all cats want: their independence. But to do so, they must first learn to navigate their own internal relationships and build upon their success as the premiere studio for viral cat videos. Intercats reflects the heroic lengths we will all go to find and secure our own place in the world.
It was further announced that Ribon—also a best-selling novelist, comic book writer, and notable blogger of the early aughts—has begun her own first-look agreement with Disney Branded Television's animation studio, Disney Television Animation, which is working closely with Baobab Studios on the development of Intercats. Stay tuned for meow information as it becomes available.
See the Trailer for Disney+'s Night at The Museum: Kahmunrah Rises Again
Amazing news: There's more adventure to be had at the American Museum of Natural History when the sun goes down…
Disney+ just released an all-new trailer for Night at the Museum: Kahmunrah Rises Again, an animated adventure based on the popular movie franchise. In the film, Nick Daley (voice of Joshua Bassett) finds that a summer gig as night watchman at the museum is a challenging job for a high school student—but he's following in his father's footsteps and determined not to let him down. Luckily, he's familiar with the museum's ancient tablet that brings everything to life and is happy to see his old friends, including Jedediah (voice of Steve Zahn), Octavius (voice of Jack Whitehall), and Sacagawea (voice of Kieran Sequoia). But when the maniacal ruler Kahmunrah (voice of Joseph Kamal) escapes with plans to unlock the Egyptian underworld and free its army of the dead, it is up to Nick to stop the demented overlord and save the museum once and for all.
See Night at the Museum: Kahmunrah Rises Again exclusively on the streaming service beginning December 9.
ICYMI: Disney Delivers 75,000 More Toys to Children in Need Through the Disney Ultimate Toy Drive
'Tis the season to be kind… and as announced earlier this week on ABC's Good Morning America, Disney is providing a grant to the Marine Toys for Tots Program that will deliver an additional 75,000 toys to children in need this holiday season. Read more about the donation—and how you can get involved by visiting shopdisney.com or by visiting a Disney store or Disney store outlet location—by clicking here.