By Zach Johnson
They're back, witches!
The delightfully wicked Sanderson sisters will run amuck, amuck, amuck (again!) when the Disney+ Original movie Hocus Pocus 2 debuts this Friday, exclusively on Disney+. Directed by Anne Fletcher, the live-action comedy stars Disney Legend Bette Midler as Winifred, Sarah Jessica Parker as Sarah, and Kathy Najimy as Mary. It's been 29 years since someone lit the Black Flame Candle and resurrected the 17th-century sisters—and now that they're back, well, there's hell to pay. So, it's up to three teens to stop the witches from wreaking a new kind of havoc in Salem before dawn on All Hallow's Eve. Get to know the trio—plus a few more characters—before the sequel premieres.
Becca (Whitney Peak)
Becca is an independent and spirited high school student who is drawn to the art of witchcraft. Each year on her birthday, she ventures into Salem's Forbidden Woods to set her intentions for the upcoming year. This year, to celebrate her 16th birthday, Becca and her best friend, Izzy, light a Black Flame Candle, unaware of its actual power.
Izzy (Belissa Escobedo)
Cheerful and optimistic, Izzy is best friends with Becca and Cassie—even though Cassie has been M.I.A. for the past few months, much to Izzy's dismay. "Izzy is that friend who wants everything to go seamlessly," Escobedo says. "She wants everyone to be happy and for it to just be like it was when they were kids. They have always done everything together, so Izzy sees Becca and Cassie as her family. They are like her sisters."
Cassie (Lilia Buckingham)
The daughter of overprotective Mayor Jeffrey Traske, Cassie was super close with Becca and Izzy... that is, until she began dating Mike recently. "Cassie has been spending more and more time with her boyfriend, but she misses Becca and Izzy, who have been her best friends for as long as she can remember," Buckingham says. "She is sweet and good-natured but is having trouble communicating with those closest to her and has been unable to convey her true feelings towards the two girls as a result."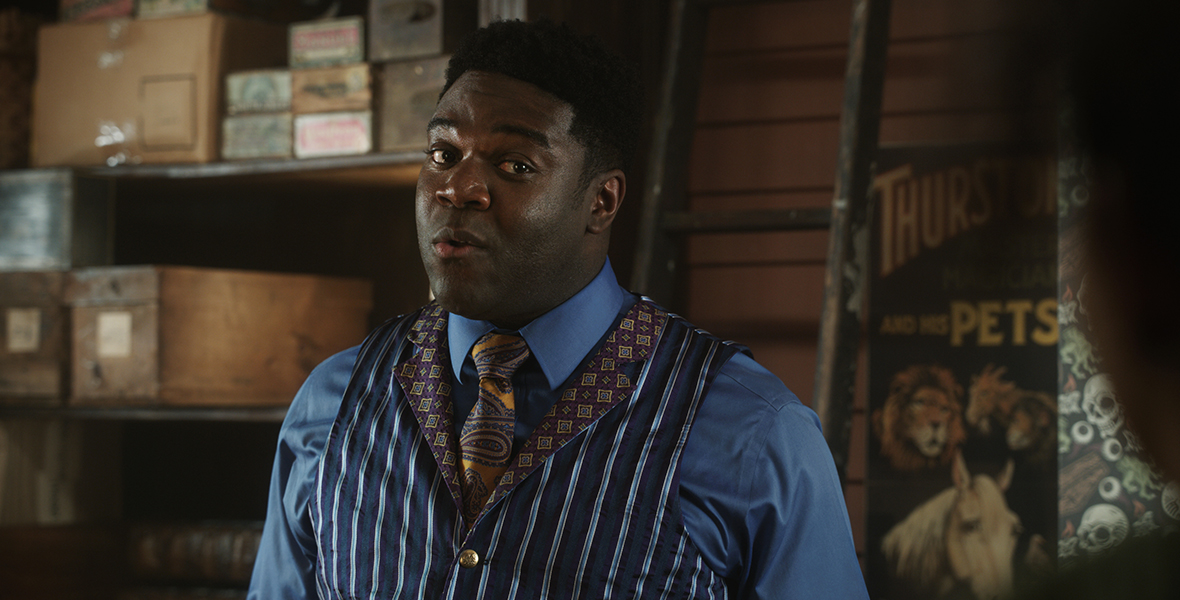 Gilbert (Sam Richardson)
Gilbert is the curator and owner of the Olde Salem Magic Shoppe—aka the former Sanderson home, which has been turned into a museum and gift shop. Gilbert is a "big, big fan" of the sisters, Escobedo says in the Fall 2022 issue of Disney twenty-three. In fact, it's Gilbert who tells Becca and Izzy that a witch gets her powers on her 16th birthday—and who gives them the Black Flame Candle. Lighting it and bringing back the witches is accidental, Escobedo says: "They don't know what they're doing."
Reverend Traske and Mayor Traske (Tony Hale)
Hale plays the dual roles of Reverend Traske in 1653 and Mayor Traske in the present day. The Reverend is Salem's spiritual leader—but he also is unpleasant, judgmental, and surprisingly skittish. His self-righteous declarations and meddlesome antics force the Sanderson sisters, then young girls, to hide in the Forbidden Woods, where they meet The Witch Mother, who gives Winifred the Book of Spells. Mayor Traske, by contrast, is a happy-go-lucky, somewhat edgy politician who is obsessed with candy apples—like, really obsessed. Also a loving and strict father to Cassie, he inadvertently becomes the focus of the Sanderson sisters' wrath when they notice how much he resembles Reverend Traske.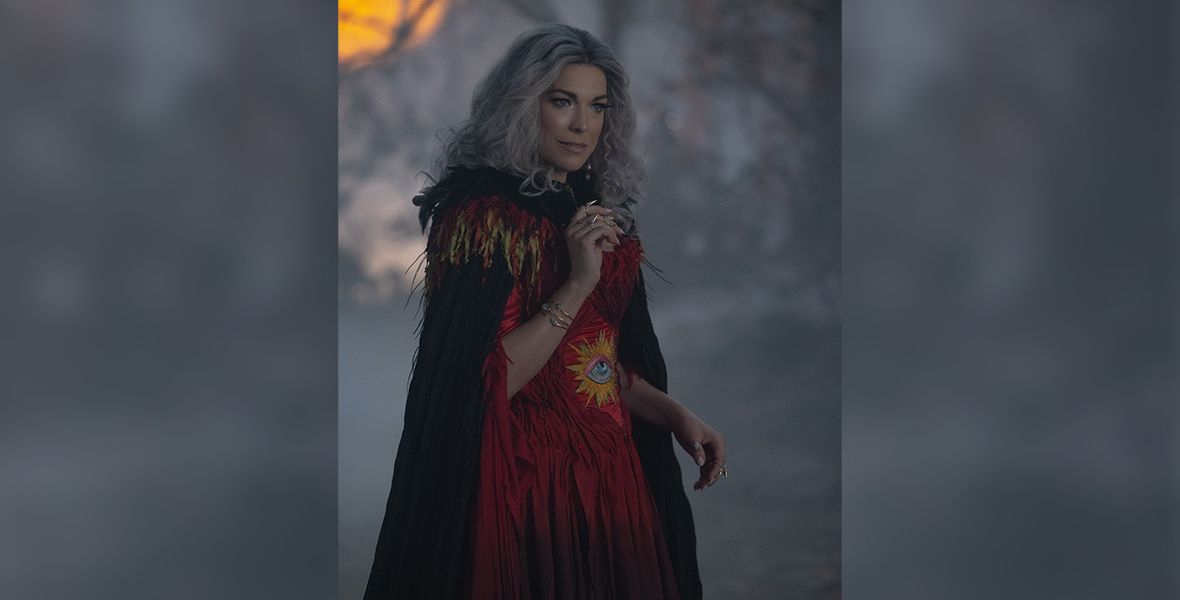 The Witch Mother (Hannah Waddingham)
In the mid-1600s, The Witch Mother roams the Forbidden Woods of Salem in search of children, whom she relies on for her youthful appearance. At 400 years old—though she doesn't look it!—she is lonely and misses the witches from her own coven. "The Witch Mother is the all-powerful witch who gives the Book of Spells to young Winifred on that fateful night when she leaves Salem in the 1600s and runs with her sisters into the woods to escape the Reverend. The Book immediately takes to Winifred," producer Lynn Harris says. "Witch Mother recognizes that Winifred is special and has powers, and it is at that moment that Winifred becomes who she is as a witch in the world."
Mike (Froy Gutierrez)
A lovable if not slightly gullible jock, Mike recently began dating Cassie—and he encourages her to throw an epic Halloween party, despite her father's objections. It's just one more example of why his relationship with Cassie rubs Becca the wrong way...