By Peyton Liebler
"Whoever holds these exclusive pins, should they be worthy, shall possess the power of Thor." Celebrate six decades years of worthiness and thunder with some exclusive Thor 60th Anniversary Pins!
These pins are inspired by Thor, the Asgardian God of Thunder, who made their debut in Marvel Comics' Journey into Mystery No. 83 in 1962. Thor has since become a staple of the Marvel universe, spawning several spin-off comic series, and becoming one of its most beloved characters. The mantle of Thor has additionally become an integral plot point within Marvel comics—and one of Mjölnir's worthy wielders, Jane Foster, made her Marvel Cinematic Universe debut this year as The Mighty Thor in Thor: Love + Thunder.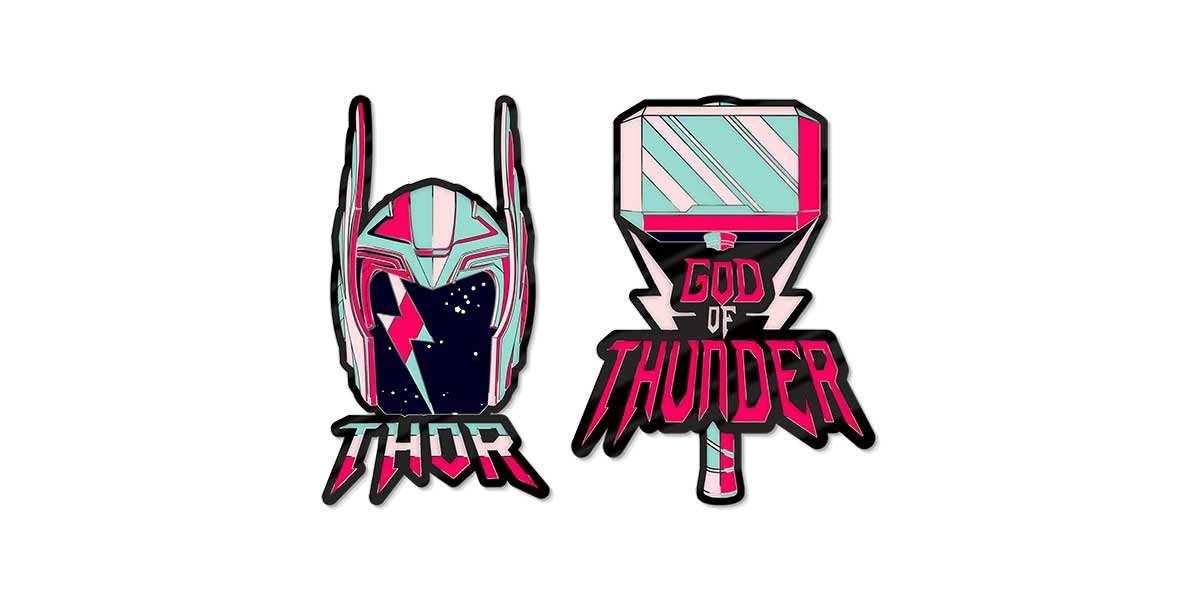 D23-Exclusive Thor 60th Anniversary Commemorative Pins
Prove your worthiness and celebrate 60 mighty years of one of Marvel's greatest Superheroes, Thor! These D23 Gold Member-exclusive pins celebrate the God of Thunder and his electrifying debut in Marvel Comics in 1962. Displaying some of the vibrant colors of the Bifrost, these pins are truly the best way to summon the power of thunder and show off your Asgardian pride.
Our Thor 60th Anniversary pins, offered in a limited edition of 1,000, are available to D23 Gold Members on shopDisney beginning Monday, August 8.
*Available while supplies last. To purchase, you must log in to shopDisney.com with the Disney account tied to D23 Gold Membership. These sets are sold for $24.99 each, plus applicable sales tax. Maximum of two (2) pin sets of this style for purchase per D23 Gold Member for online orders. Shipping not available to PO boxes; shipping and handling fees may vary for all online orders. Other restrictions may apply. All information is subject to change including, but not limited to, artwork, release dates, editions sizes, and retail prices