By Andie Hagemann
"When one person in the family scores, we all score," the Antetokounmpos exclaim in Disney's new feature film Rise.
Giannis Antetokounmpo, nicknamed "The Greek Freak," defied the odds to become one of the NBA's top players—and in 2021, guided the Milwaukee Bucks to its first championship in 50 years. His meteoric rise includes all the facets of a Cinderella-like story… but that's just part of it. Now everyone can discover the incredible true tale of the Antetokounmpo family, who produced the NBA's first trio of championship-winning brothers, when Rise premieres Friday, June 24, exclusively on Disney+.
"When I first heard the story, it was very clear that we had an incredibly modern tale of triumph over adversity," said screenwriter Arash Amel during a virtual press junket alongside the cast and the Antetokounmpo clan. "It's a universal story of family and faith—and at the core of it, a story where immigration and cultural identity are at its roots."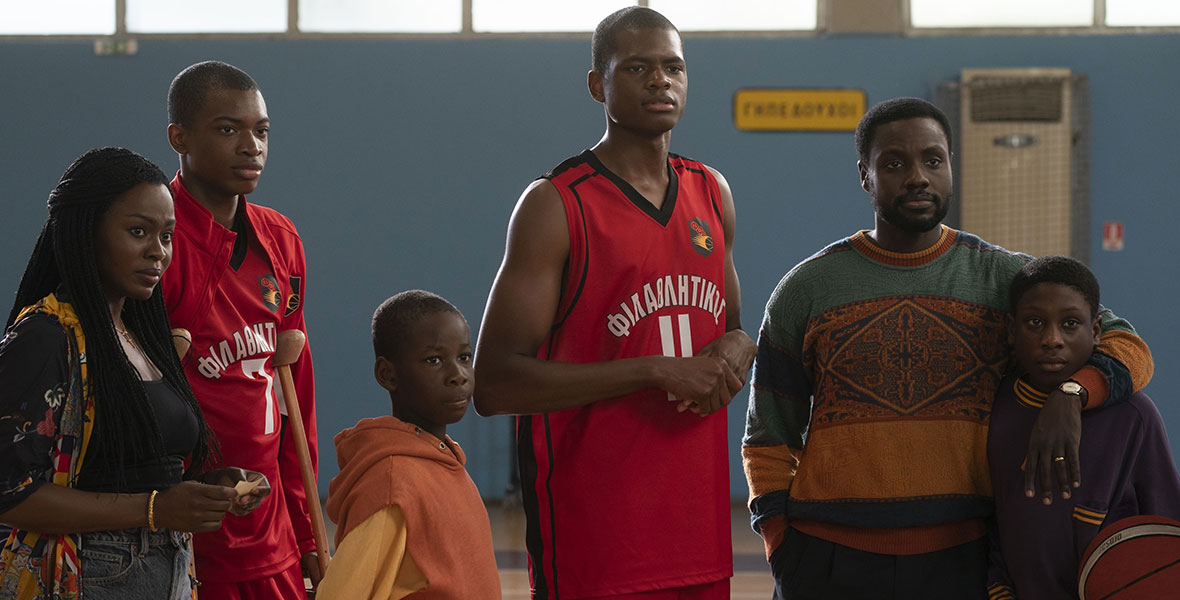 Rise begins with Charles (Dayo Okeniyi) and Veronica (also known as Vera) (Yetide Badaki) Antetokounmpo emigrating from Nigeria to Greece in search of a better life for their family's future. Already faced with the difficult decision to leave their first-born son, Francis, with relatives in Nigeria to embark on the dangerous journey, the couple are threatened with deportation daily and struggle to obtain Greek citizenship. From selling souvenirs to tourists on the streets of Athens to working as a janitor and caregiver to the elderly, Charles and Vera did whatever they could to keep their dream alive and provide for their five sons. Once Giannis and Thanasis Antetokounmpo—portrayed by real-life brothers Uche and Ral Agada, respectively—discover their aptitude for basketball, the family's luck changes.
Despite discovering the sport later than most, the brothers realize the opportunities the sport can create. Giannis entered the NBA Draft in 2013 as a long-shot prospect, and was selected in the first round by Milwaukee. But the remarkable story doesn't end there; Giannis and Thanasis were both on the 2021 NBA Championship-winning Milwaukee Bucks squad, and brother Kostas scored his own NBA Championship ring in 2020 with the Los Angeles Lakers. (Another brother, Alex, recently played in the NBA G League.)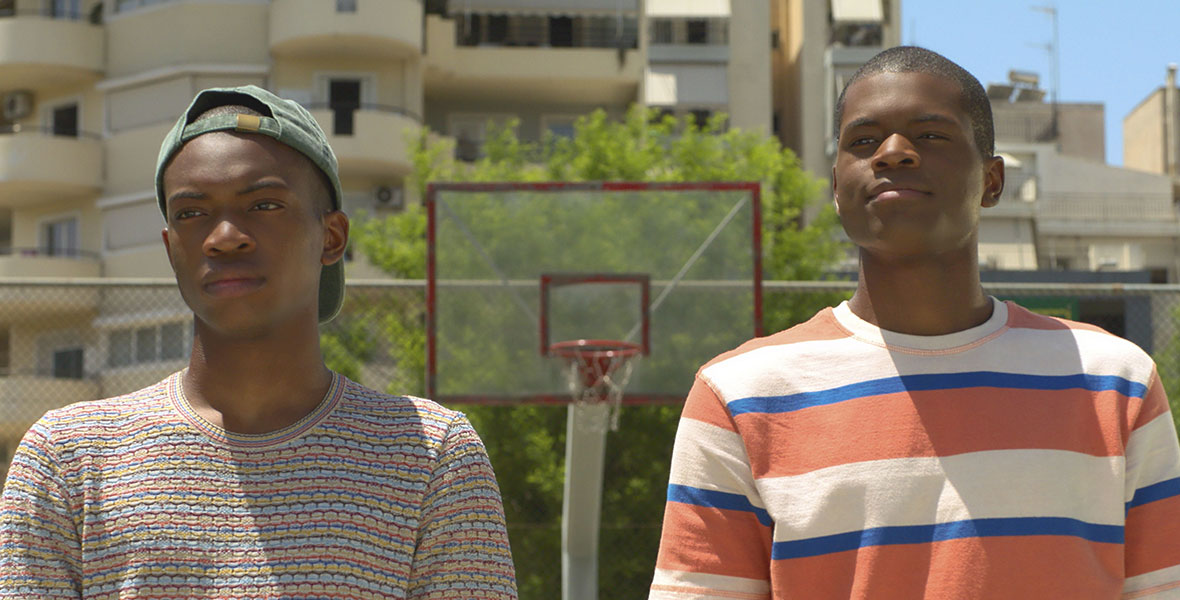 While Rise follows a family of basketball prodigies, Amel clarifies that both sports fans and non-sports fans alike can appreciate this film. "The movie is a story of family first, and a sports movie second," he said. "Part of the challenge was how to maintain that family story and not allow the sports aspect to be overwhelming. It's often the easy way to follow the classical structure of a sports movie—but when I write something, it has to be extremely personal, and the story of family was what spoke to me right at the beginning."
Initially, Rise was titled Greek Freak and focused solely on Giannis; however, he was adamant the story should be about his entire family—not just his personal success. "This journey is not about me, it's about every single person in here," said Giannis, as he gestured to his family. "Actually, Kostas came up with the name Rise. We started from nothing and together as a family we keep on rising together, so I think it's a very fitting name."
Veronica shared how honored she felt to have her family's story shared with the masses, but admitted she was emotional reliving a few of the difficult moments depicted in the film; "It's powerful," added Thanasis. "You tell your kids, 'You don't understand how we grew up,' but now they can see it on the screen. I hope after seeing the movie everyone feels blessed for what they have and motivated to chase their dreams."
Giannis admitted to an all-new appreciation for his mom's unwavering faith after seeing the movie and reliving moments that tested the family's spirit: "I went to my mom and said, 'Mom, you've never lost hope; that's insane; I would have lost hope two years into living in Greece,'" he explained. "She put us in school, had us out there selling stuff with her, joining a team and playing basketball—but she never lost hope throughout all of it."
And when asked about what she hopes audiences will get out of the film, Veronica said, "For people to remain faithful, humble, disciplined, and never lose hope."
Watch this incredible tale of resilience when Rise debuts June 24 on Disney+.