By Jessica Benda
When a ghost and a girl strike up a friendship, unpredictable antics are sure to follow. That's certainly the case with The Ghost and Molly McGee, which returns for a spooky Season 2 on Saturday, April 1 at 8 a.m. ET/PT on Disney Channel and Disney XD, and next day on Disney+. New episodes then debut each Saturday.
Tween optimist Molly lives to make the world brighter, while grumpy ghost Scratch attempts to fulfill his job to spread misery. When one of Scratch's curses backfires, he finds himself forever bound to Molly, creating an unlikely bond that leads to humorous misadventures.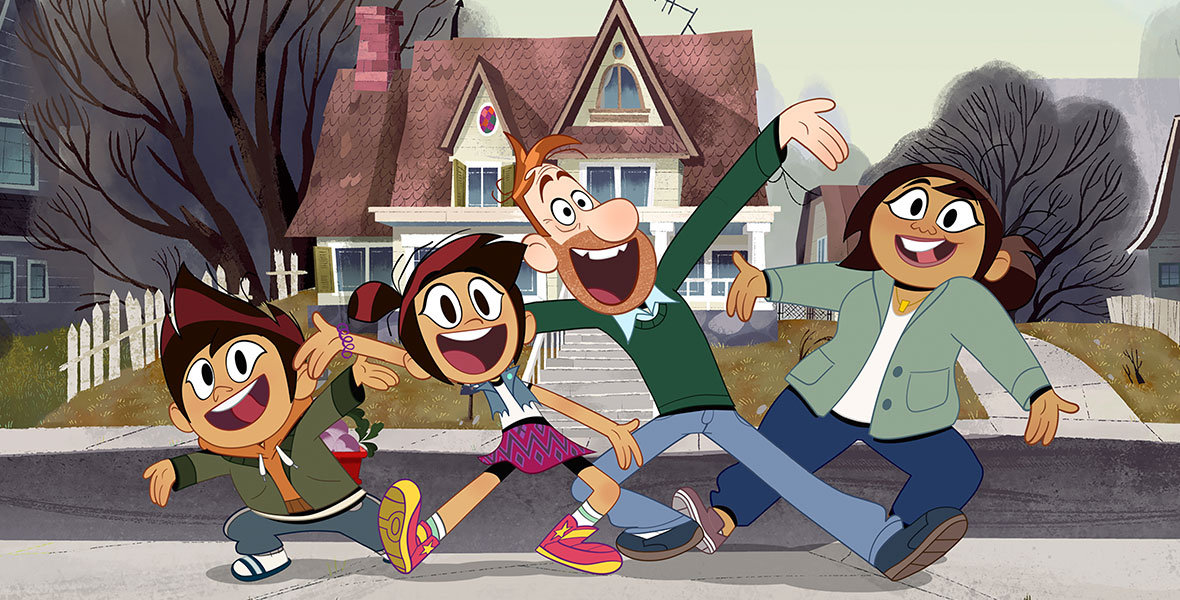 "We've got 40 11-minute stories to tell," Motz explained. "We put note cards on a wall and sit with the team and go, 'We've got to fill 40 of these. What do we want to do?' And everybody starts throwing out ideas, we write them down and pin them up until that board is almost filled."
The team sifts through ideas until they settle on their final 40 stories, many of which are inspired by true events. Season 2 abounds with relatable moments of growing up, such as struggling to follow a "mature makeup tutorial" or going to your first school dance.
"Everybody brought their collective lives to the show, especially our writers, but also our board artists, our directors, even our production team would poke their heads in. Those moments just bubble to the surface and become the cream of the show," Motz said. "We're finding those moments that everybody goes, 'Yes, I remember doing that.'"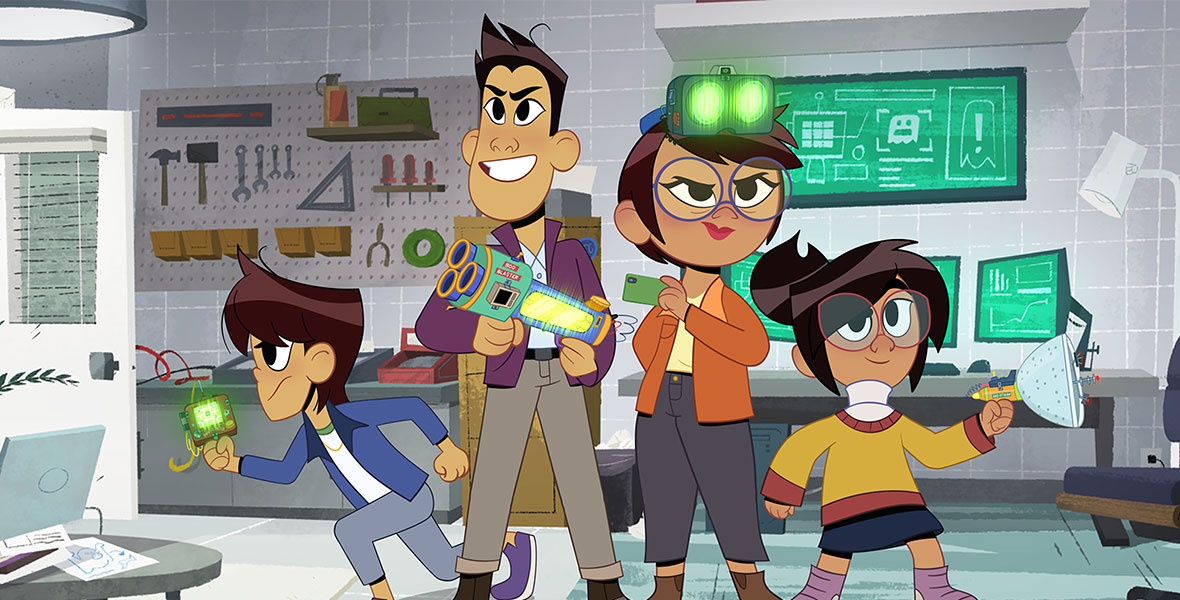 Meanwhile, a new Chairman is declared in the Ghost World, making life (and afterlife) even more complicated for Molly and Scratch. One element that the creators wanted to explore was Scratch's backstory, including his identity before his ghostly form.
With such a deeply engaged creative team, it should be no surprise that there are a few inside jokes to look out for. For example, Motz and Roth revealed that audiences might notice that all the characters read the same book: Bill and Bob's Okay Adventure. It was something that Sarah Keeley, the prop designer, added to make the crew laugh.
Then there are the "ghost-sonas." Several ghosts are caricatures of the show's creative team and crew, including Motz and Roth—"maybe two of the most unflattering caricatures," Roth said with a laugh.
"The crew really let us have it with those," Motz added. "I'm excited. My character finally spoke, and John DiMaggio did his voice. I couldn't be more delighted that John DiMaggio voiced me in a cartoon."
The character designs themselves reflect "a type of classic Disney." Scratch is brought to life in a way reminiscent of the Disney Parks attraction Haunted Mansion, Roth pointed out.
"This is a classic Disney show. It has the human heart and hope that I always loved," Roth said. "I think the best of Disney goes through emotional journeys. It's not just cotton candy that you're eating all day long; the show has substance, too. I think that's what Disney does."