By Andie Hagemann
Meet the FBI's new secret weapon.
From the executive producers of The Rookie comes The Rookie: Feds, starring Niecy Nash-Betts as Simone Clark, the oldest rookie in the FBI. Last April, The Rookie introduced viewers to Simone, whose experience as a high school guidance counselor gave her the tools to connect with people like no other. During the two-part event, Officer John Nolan (Nathan Fillion) and the Los Angeles division of the FBI sought help from Simone when one of her former students was named a suspect in a terror attack. On The Rookie: Feds, Simone and her fellow colleagues—all with equally unique life paths—work together to bring down the country's toughest criminals. Alexi Hawley and Terence Paul Winter serve as co-creators, co-showrunners, and executive producers.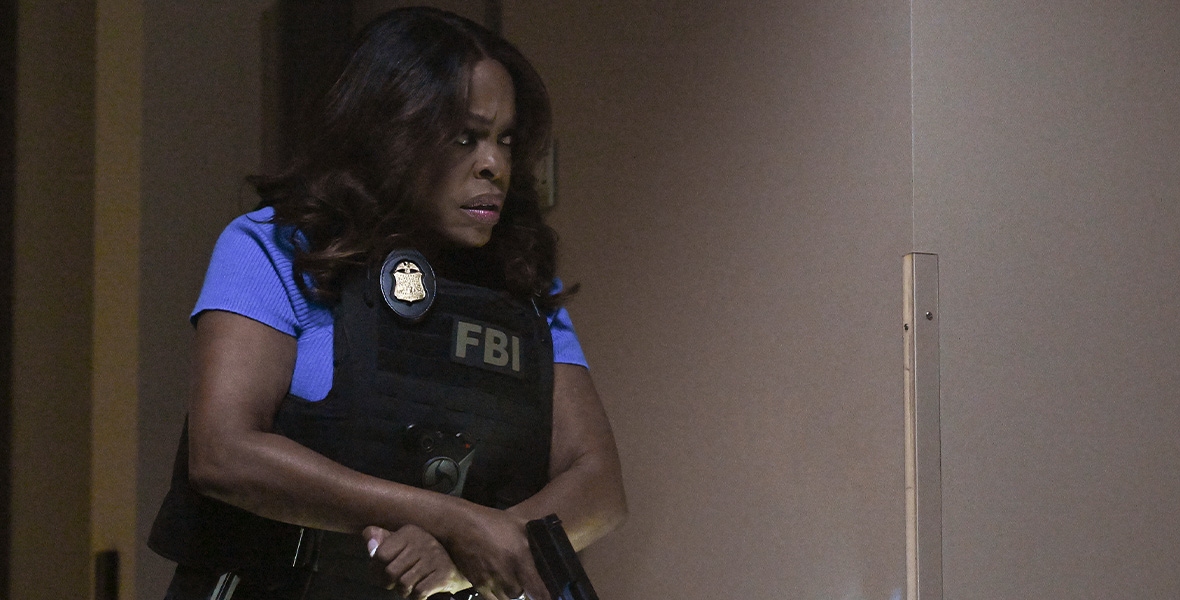 Portraying Simone in The Rookie: Feds isn't the first time Nash-Betts has donned a uniform and badge, but this series is unlike anything she's previously been a part of. Plus, being the series lead and serving as an executive producer was an opportunity too enticing to turn down.
"I had a lovely chat with Terence and Alexi about the character and the world," says Nash-Betts. "When they were pitching it to me, I immediately said, 'Are you open to a little bit of co-laboring? As this is all coming together with shaping this woman.' They said, 'Absolutely.'"
Nash-Betts continues, "I thought it was delicious because it is a world that I've never played in on the legit side; this is the real deal. So, I was very excited about tapping into this woman, her story, her journey, and the fact that it was starting a little later in life made it even better."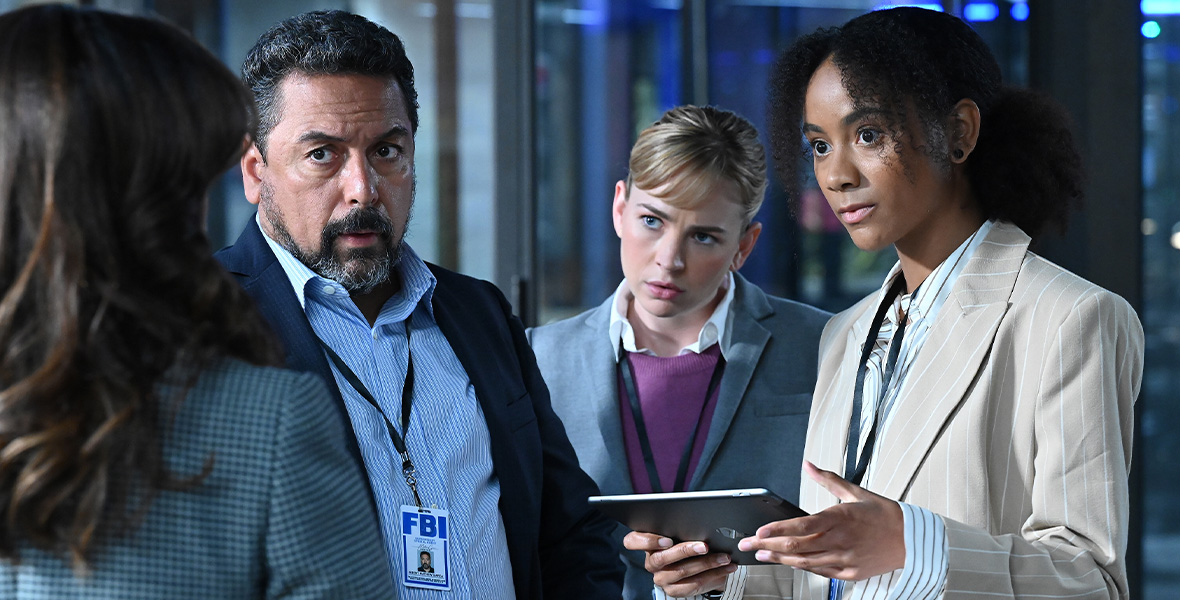 The series begins with Simone arriving in L.A. with her sights set on joining Matthew Garza's newly formed special unit that includes Carter Hope (James Lesure), a promotion-hungry traditionalist; Laura Stensen (Britt Robertson), a talented agent in desperate need of a second chance; and Brendon Acres (Kevin Zegers), a former actor who graduated from Quantico with Simone—as they investigate the murder of a federal engineer. The smartest person in the room—Simone—is eager to be seen, especially by her male colleagues. "I don't think anybody is perfect," says Nash-Betts. "Will you get everything right every time? No. But [Simone's] heart and her passion are going to lead her in ways that sometimes a technical thing you find in a book will not."
 In addition, The Rookie: Feds also explores the complex father-daughter relationship between Simone and Christopher "Cutty" Clark (Frankie R. Faison), who have differing opinions on law enforcement, a topical subject in today's society. "The truth is that in families, you don't always agree on everything: politics, religion, who you are dating, who you marry, who you divorce—so many things," Nash-Betts shares. "To have a dynamic where people have opposing views about police and the justice system but still love each other with their whole, full hearts tells a very complex, very relatable story."
Nash-Betts continues, "It's real, and I love that they wrote it like that, so we have somewhere to go and places to grow."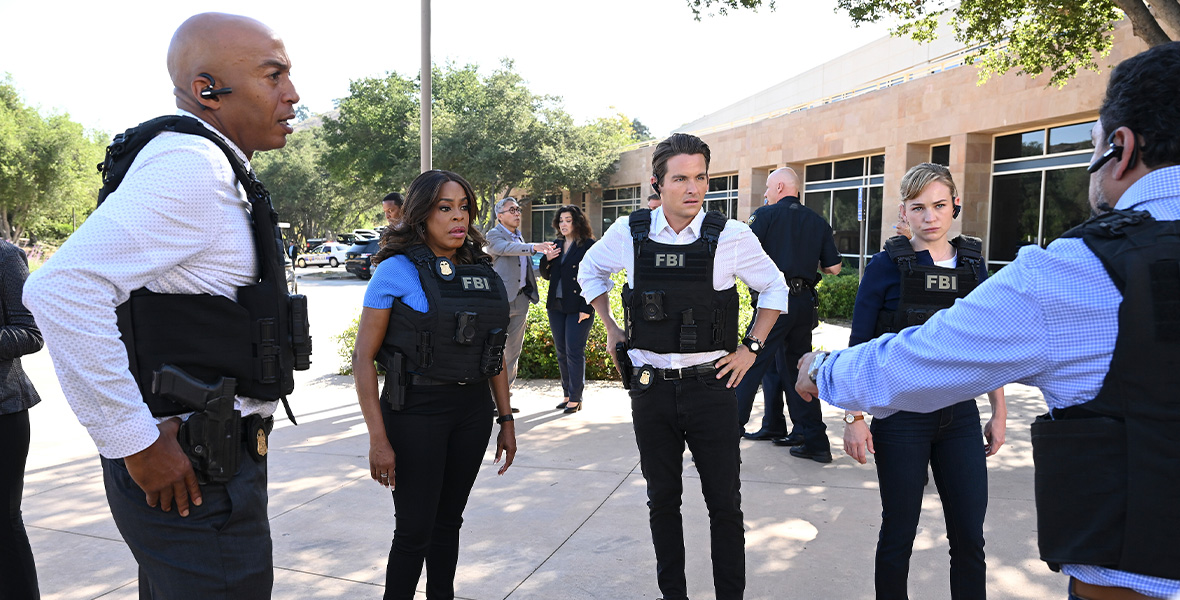 And with the expansion of The Rookie universe, Hawley says to expect Fillion and Nash-Betts to still appear on each other's series from time to time. "The shows exist within the same city, and the design in creating them was always to have them be able to cross over back and forth," Hawley says. "That exists, not just with Nathan and Niecy, but with all the characters on both shows. Police and FBI work hand in hand a lot, and so just the ability to have the fun of the character bouncing back and forth is really part of the show."
The Rookie: Feds, which also stars Felix Solis as Matthew Garza, premieres Tuesday, September 27, at 10 p.m. ET/PT on ABC with new episodes airing weekly on Tuesdays thereafter. Intended only for mature audiences, new episodes will be available on Hulu and on demand the day following their premieres. The series is executive produced by Fillion, Mark Gordon, Michelle Chapman, Bill Norcross, Corey Miller, Michael Goi, and Bibby Dunn. Entertainment One (eOne) is the lead studio and international distributor of The Rookie: Feds, a co-production with ABC Signature, a part of Disney Television Studios.