By D23 Expo Team
There's so much to do and see at D23 Expo 2019, but make sure you take time to stop by the Gameloft booth to see the latest from the ever-popular Disney Magic Kingdoms and take part in the first-ever public hands-on experience of two brand new mobile games–Disney Princess Majestic Quest and Disney Getaway Blast. For the very first time, these games will be playable to the public, and in celebration, Gameloft is rewarding attendees with fun swag. Make sure to stop by to experience your own magic!
First up is Disney Princess Majestic Quest, where D23 Expo attendees can lend a hand to beloved Disney Princesses after a magic storm leaves their kingdoms in ruin. But don't worry, these heroines save their homes in a game that delights Disney fans and puzzle lovers alike. Experience brand-new Disney Princess stories featuring all-time favorites like Jasmine, Belle, Ariel, and more. Gameloft is handing out face fans of Ariel and Jasmine, and a full photo wall provides the backdrop for a photo to remember.
Second, take a break from the show floor with Disney Getaway Blast, guiding players through physics-based puzzles in an all-new Disney vacation paradise. The game introduces popular Disney and Pixar characters in a new, adorable style and lets fans build a collection of beloved characters as they pop through puzzles.
Fans can look forward to collecting Mickey Mouse, Belle, Aladdin, Stitch, and many more as they embark on some seriously relaxing "me-time." Attendees are invited to get into the vacation spirit with photos on the Disney Getaway Blast photo wall and head home with adorable Disney Getaway Blast face fans.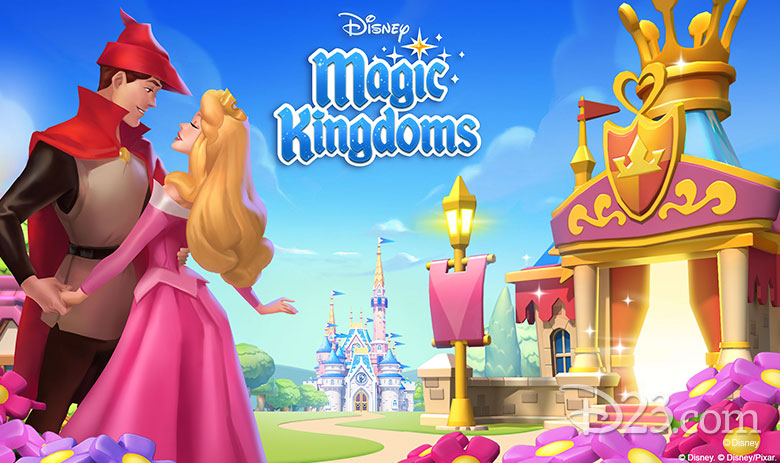 Finally, Guests old and new are invited to see the latest in their own Disney park with Disney Magic Kingdoms. In the three years since launch, it has never been better to create your own Disney park–with more of your favorite Disney and Pixar characters than ever before! In addition to a photo wall, attendees can collect exclusive items such as a Disney Magic Kingdoms pin, their own park map, and a collectable set of stickers chronicling the wide world of Disney in Disney Magic Kingdoms.
With these three titles and an exclusive array of swag, say hello to the Gameloft team and discover a new destination for magic!