By the D23 Team
Nikkolas Smith has swung across the worlds of Marvel like Spider-Man swings across buildings… You've seen his handywork everywhere: Avenger's Campus at Disney California Adventure Park; products inspired by Marvel Studios' Black Panther: Wakanda Forever; even artwork at Shanghai Disneyland!
Now, Smith is starting a new Marvel adventure with the help of Target, taking his artwork off the canvas and onto a cool clothing collection that Marvel fans of all ages will love. The Nikkolas Smith: Marvel Artist Collection is now available exclusively at the retailer—and as you admire his designs, you may wonder how he finds his creative inspiration, or how he developed his style. D23 is here to save the day! We sat down with Smith to talk all things art and Marvel… and about what is means to be an "ARTivist" inspiring change in the world.
D23: The Official Disney Fan Club: How did the collection with Target come about?
Nikkolas Smith (NS): At the end of 2021, I received an email with an invitation to reimagine a few of my favorite Marvel Super Heroes for a collection with a major retailer. I still didn't know who the retailer would be, and over the next couple of weeks I created illustrations with my spin on Marvel's Black Panther, Storm, and Miles Morales. From there, the artwork was developed into a clothing line for men, women, and children; Funko POP! collectibles; blankets; and even puzzles. Target has been a dream come true for me to collaborate with. Seeing the fully stocked Marvel Artist Series displays in Target stores with my face on them—featuring dozens of different pieces of merchandise that I helped bring to life—and seeing kids wearing my illustrations, it's an incredible feeling!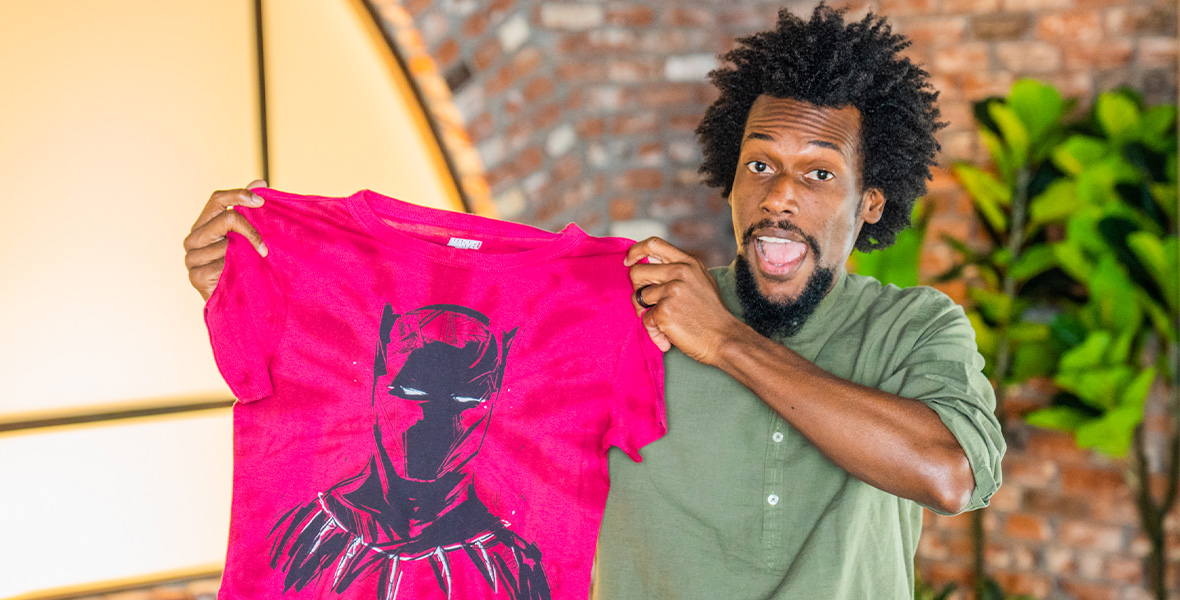 D23: What inspires your distinct artistic style?
NS: Humanity itself is a beautiful, messy collage of unfinished stories, and that in itself is a big source of inspiration for my painterly, sketchy, semi-abstract, often unfinished art style. There are rarely any straight, clean lines. The same is true in nature, and metaphorically in our lives as well.
D23: You have been described as an "ARTivist"—can you expand on what that means to you?
NS: As an "ARTivist," I want to make art that is not only visually appealing and stops people in their tracks, but also takes it a step forward. "ARTivism" can call out the broken bones of the world: things like injustice, war, global warming, racism, and so much more. It can open people's eyes to an important issue they may not have known about and inspire them to make positive change related to that issue. I truly believe that everyone is creative, and that we all have the ability to create art that is meaningful and world-changing.
D23: You've worked on some notable films such as Marvel Studios' Black Panther: Wakanda Forever. Can you tell us a little about that experience?
NS: Being a concept illustrator on Black Panther: Wakanda Forever was a dream come true. I worked on Hannah Beachler's team, creating concept art for various interior and exterior scenes in the film, while also envisioning how certain characters would be interacting in those environments. It was an unforgettable learning experience.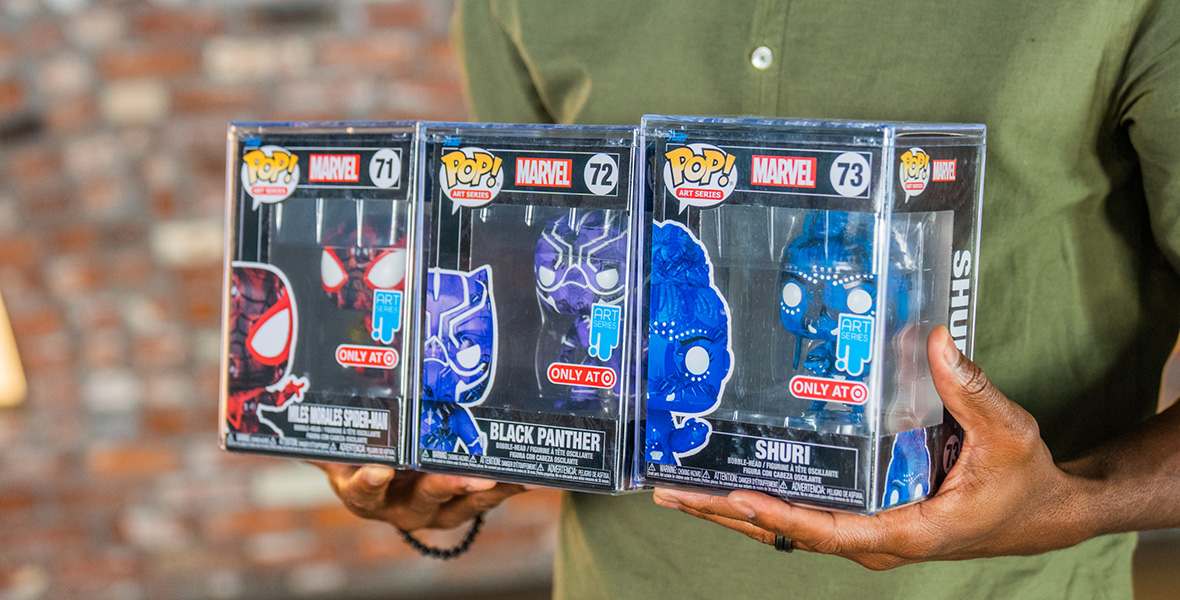 D23: What's your favorite Disney memory?
NS: There are so many, but a really monumental one was during my fourth year of architecture school at Hampton University—being flown to California to present my ImagiNations project to Walt Disney Imagineers, who would one day become my coworkers.
D23: How did you get started as an Imagineer?
NS: While in my Master of Architecture program at Hampton University, I entered the ImagiNations competition and had the opportunity to present designs to Imagineers in 2007. Thanks to that program, I won a six-month internship after graduating—and that turned into an 11-year career designing theme parks all over the world.
D23: What else can you tell us about your time as an Imagineer? Do you have a favorite project you worked on?
NS: My years as an Imagineer were spent as an architect—3D modeling and creating construction documents for various buildings, castles, and attractions. I worked on Disney Parks all over, from New Fantasyland in Orlando, to Shanghai Disneyland, to Avengers Campus at Disneyland Resort. I don't know if I can pick a favorite—but traveling to Shanghai to help design Adventure Isle was definitely a memory of a lifetime!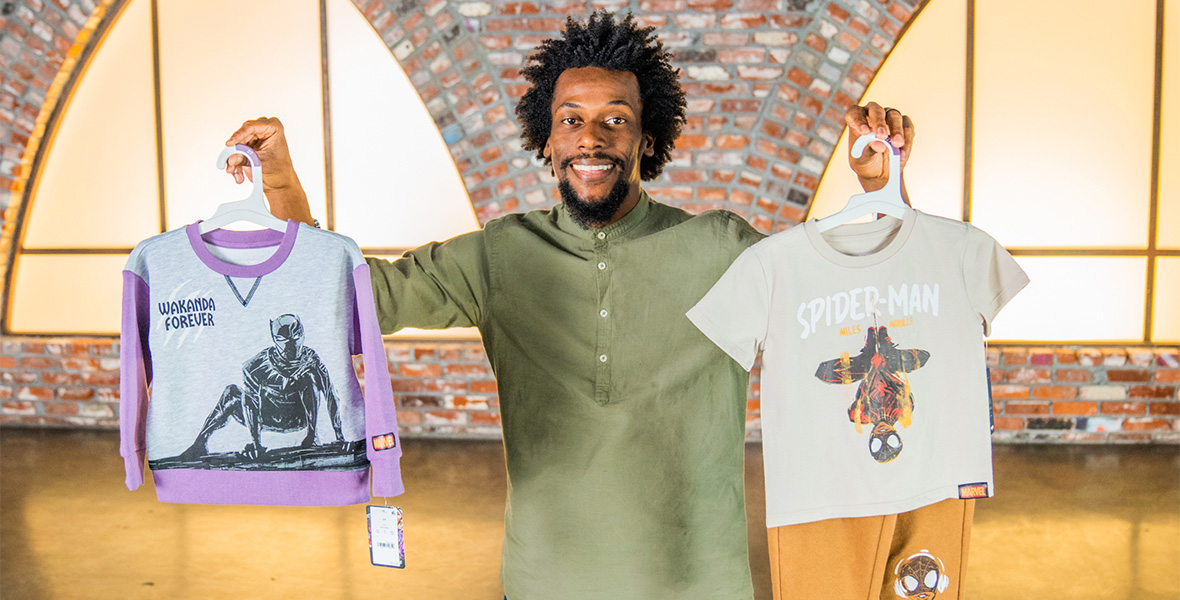 D23: Which Marvel character is your favorite artistic subject?
NS: I would have to say Spider-Man! More specifically, Miles Morales. I love to illustrate the "Spidey-eyes" and find interesting ways to visualize his Spidey senses. For the painterly Artist Series piece, I created for Miles, his Spidey sense takes the form of the curls of his hair, shooting out in their own unique ways.