By Beth Deitchman
This morning, the ultimate Disney fan event got off to the ultimate start as fans filled the 6,800-seat Hall D23 at D23 Expo 2019 for the Disney Legends Awards Ceremony, sharing in the excitement as 12 incredible visionaries and artists were honored for their significant contributions to the Disney legacy.
The special ceremony—always an eagerly awaited D23 Expo tradition—was hosted by Disney Chairman and CEO Bob Iger. Welcoming fans to the three-day biennial event, Iger said, "A lot has changed in the two years since we held this event, but no matter how big we get, no matter how many years pass, no matter how much our company and the world change, we have never lost sight of one thing: It all started with a mouse."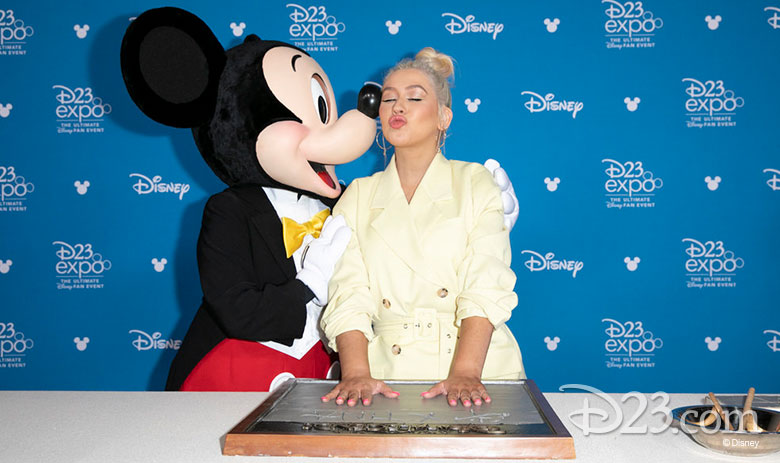 The Disney Legends Awards Ceremony always delivers Disney magic, as well as a few surprises. Christina Aguilera, one of the preeminent musical performers of our generation (and a Disney Legends Award honoree this year), provided the first of many surprises for fans attending D23 Expo 2019 with her unforgettable performance of the song "Reflection" from the animated classic Mulan.
Fewer than 300 people have received the award since the Disney Legends Program was established in 1987, including Julie Andrews, George Lucas, Marty Sklar, and Barbara Walters. "The award is the highest honor our company bestows on anyone—reserved for the artists and visionaries throughout our history who have pushed the envelope of creativity, challenged conventional wisdom, and broken the restraints of the status quo in search of new possibilities," said Iger as the 2019 class of Disney Legends began to take the stage.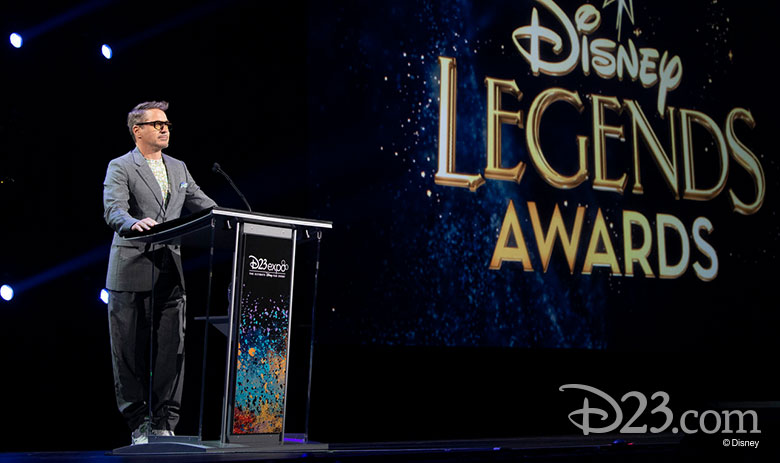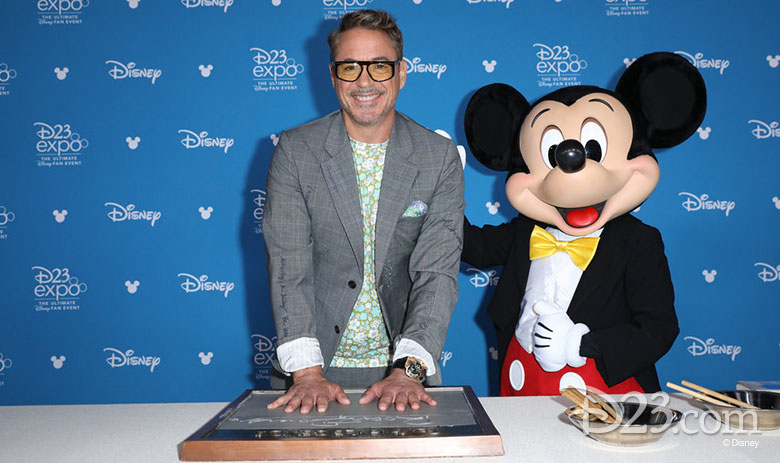 First to accept the Disney Legends Award was Robert Downey Jr. When Downey first took flight as Iron Man in 2008, the Marvel Cinematic Universe launched, as well. "Playing Tony over these many years and the thematic idea that technology can guide our species toward enlightenment or destruction has been really worthwhile, and it's an ongoing meditation. It's been a great gift," Downey told the enthusiastic fans in Hall D23, and he thanked them for making it all possible. "I get to remain a fan of the first inclusive and evolving cinematic universe ever, so far, and here's to the future."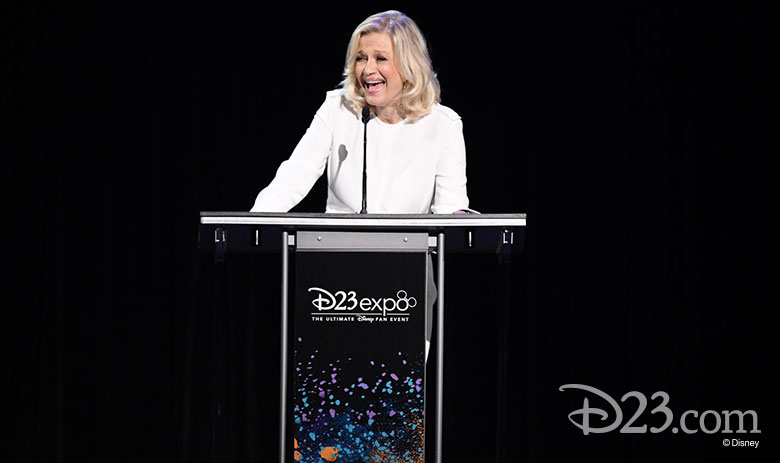 ABC News anchor and award-winning journalist Diane Sawyer marveled at the energy filling the room. "I feel you should know I'm really just a kid reporter who still gets up every day and gets to ask questions in the world and travel to far-flung places—although I'm also the girl who remembers her first Disney experience," Sawyer shared, as she recounted memories of
watching Cinderella with her family. "My eyes opened and my heart leapt, and I think, for the first time, I felt a delight of all that was possible beyond Sterling Road."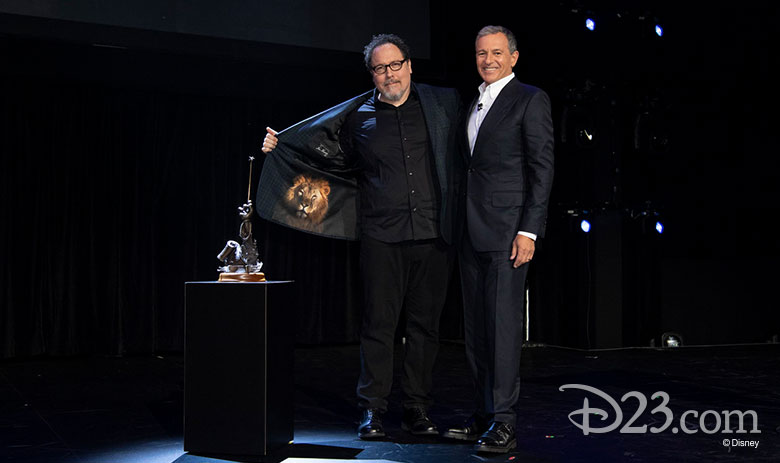 Visionary filmmaker Jon Favreau, who has been an important part of the Marvel Cinematic Universe as an actor, director, and executive producer; has used groundbreaking technology to tell classic Disney stories in new ways; and who will next delight fans with The Mandalorian, the series he has written and executive produced for Disney+, proved to be a passionate Disney fan with a deep knowledge of the Company's history. "Walt Disney was the master of bringing the old myths and the magic of technology together to create indelible memories and create a culture that we all grew up in, that passed a set of values from one generation to the next," he shared. Favreau admired the significance of the design of the Disney Legends statue, with its representation of ideas and inspiration, the craft, and, of course, magic. "I also love it because it's from The Sorcerer's Apprentice from Fantasia," he said, citing a personal favorite. "As I'm on my path now from mouse to wizard, I thank Disney and all of you for the opportunity to tell these stories, to explore technology, and to help bring magic to the next generation."
Composer Hans Zimmer, whose music has had such a profound impact on films such as The Lion King and Pirates of the Caribbean, to name just a few, was unable to attend today's ceremony. In a video message, Zimmer said, "It's a great privilege to be selected by people I admire and trust and to be recognized alongside my extraordinary peers. Disney has been a home to me for the past 30 years. It's a place that has supported all my outlandish and crazy ideas, and I'm forever grateful for the opportunities I've had to help bring the magic of Disney stories to life."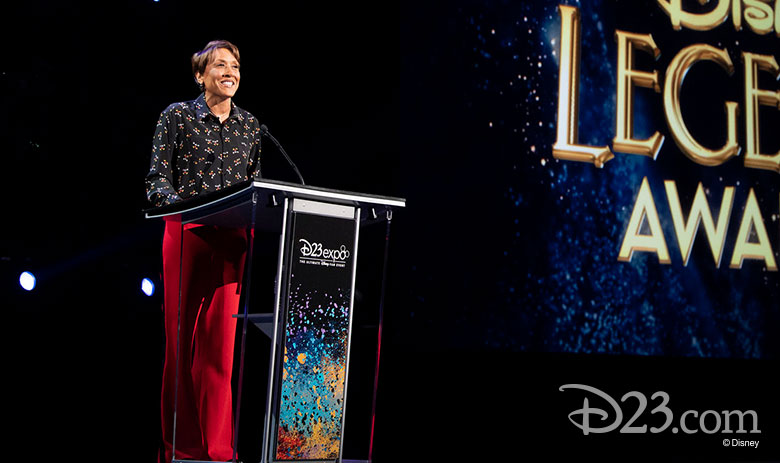 Good Morning America anchor Robin Roberts, who greets a nation every day while keeping us informed and entertained, was thrilled to greet fans in Hall D23. "I've always had this kind of connection with Disney," she said, and recalled her first family trip to Walt Disney World as a young girl. "I was a pig-tailed little girl coming from Mississippi, I was in the car with mom and dad. We were driving to Orlando to see my sister Dorothy because she was an All-American Singer for Disney in 1976," said Roberts, who was amazed by the ultra-modern Contemporary Resort and the nightly fireworks. "Every night was a reason for celebration," she says. Now, as a Disney Legend, Roberts is delighted to return to a Disney park with her extended family, which includes siblings, nieces and nephews, and grandnieces and grandnephews. "It is wonderful to experience their first time at Disney and to see the magic," she said. "It is truly a blessing to be a part of a company where all we want to do is touch people's hearts—that's all we want to do."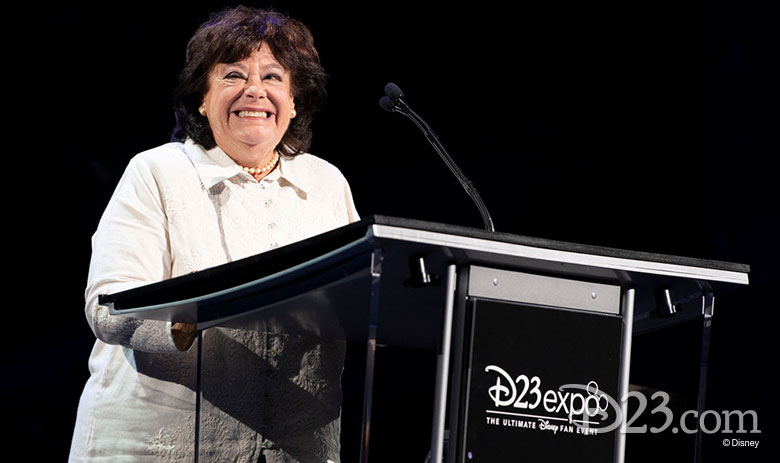 Disney fans can thank Barnette Ricci for some of their most enduring memories. As a director and choreographer, she has made many of Disney's live shows and spectaculars more magical, and her work has dazzled guests in parks, on TV, and even on ice. Ricci was hailed as the visionary who helped bring Fantasmic! to life. Ricci, whose Disney career spanned more than 40 years, was moved to tears by today's honor. "Being able to create shows for a living that bring happiness and joy to people, that is like the dream job of all dream jobs, and I was able to do that for so many years," she shared.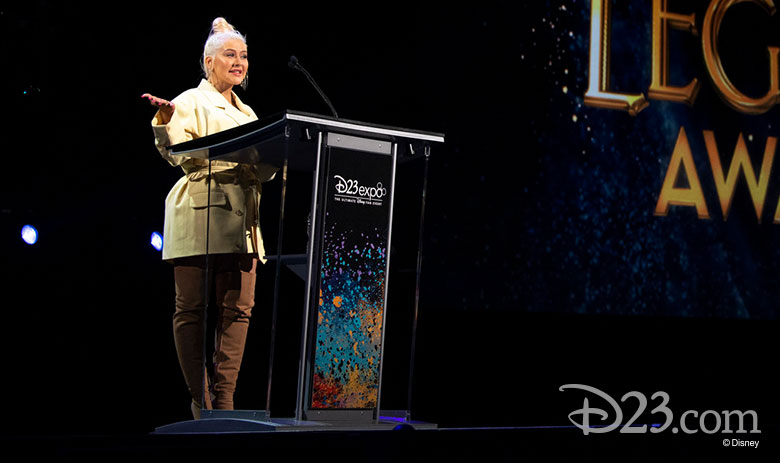 As thrilled as fans were to hear from the honoree, Christina Aguilera—who professed herself to be the "ultimate Disney fan"—couldn't help but geek out to meet Ricci, whose work she has experienced in Parks all around the world. The lifelong Disney fan now visits parks across the globe with her own children, and is always thrilled to point out to them what makes each park unique. Aguilera's Disney journey has taken her from the Mickey Mouse Club to Disney Legend, and today she told fans that Disney is what inspired her to sing. "It was my escape as a child who grew up in kind of a chaotic household," she explained. "It was music and it was Disney and it was the soundtrack of Disney that completely swept up my heart and gave me—before I even knew that I wanted to do it as a career—that hope and that connection to magic and that connection to what imagination can do."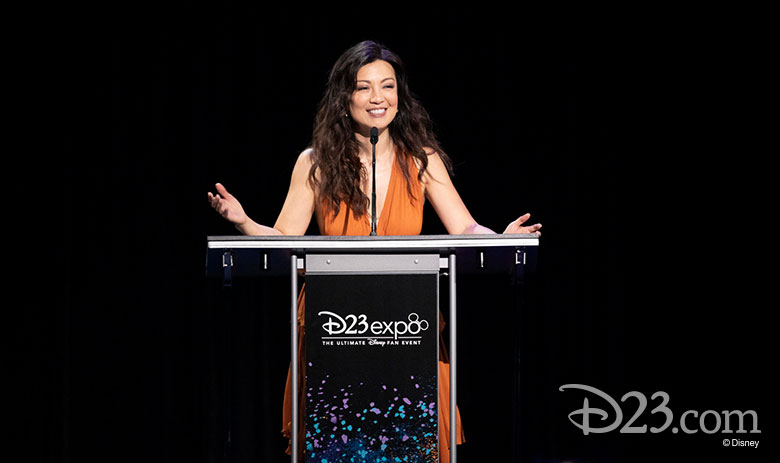 Ming-Na Wen who has brought to life an inspiring princess and an Agent of S.H.I.E.L.D., and who will next journey to a galaxy far, far away in Disney+'s The Mandalorian, described herself as a "geek girl" who has hit every bucket list item thanks to Disney. Wen shared that the inspiration for the strong female role models that she plays comes from her mother. "She is a woman warrior, through and through," the actor stressed. "If Disney doesn't personify all our dreams and all our hopes and our heart and our love for fantasy and believing in the hero in all of us, then there's no magic."
The actor whose commanding voice has breathed life into one of the most iconic villains in movie history, Darth Vader, as well as the regal, stately lion king, Mufasa, James Earl Jones, could not be on hand to accept his Disney Legends Award. In a video, Jones shared a message with fans: "I've had the great honor to work with Disney several times over the years, and it is a great honor to be included in the Disney Legends hall of fame. Thank you—and may the force be with you."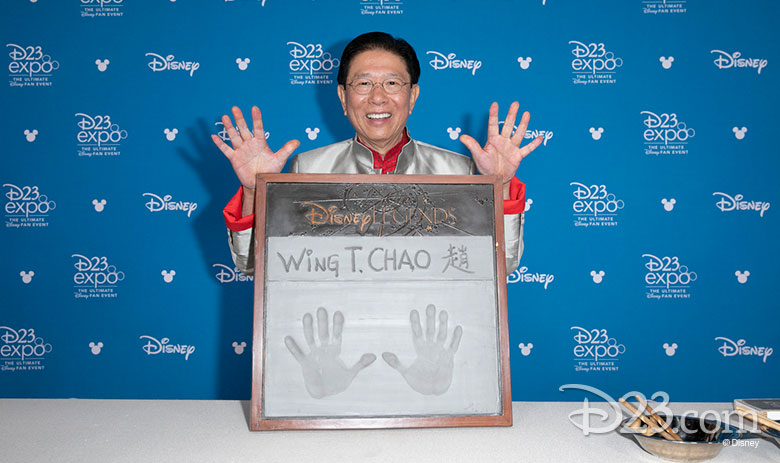 Wing T. Chao was an extraordinary visionary and a master planner who led the development of so many exceptional and inspiration projects during his long career with The Walt Disney Company. "I am very fortunate to have the opportunity to work for the greatest entertainment company in the world, a company that truly believes in teamwork and producing high-quality products. I certainly had the pleasure and the privilege of working with some of the most amazing creative people at Disney," he said, before also expressing his appreciation to his father, a renowned architect in Asia, and his mother, an educator and designer, for inspiring him. "There's an old Chinese saying, 'Gratitude for your parents should be as high as the mountains and as deep as the ocean,' and I am truly grateful for my parents' caring and teachings which have shaped me."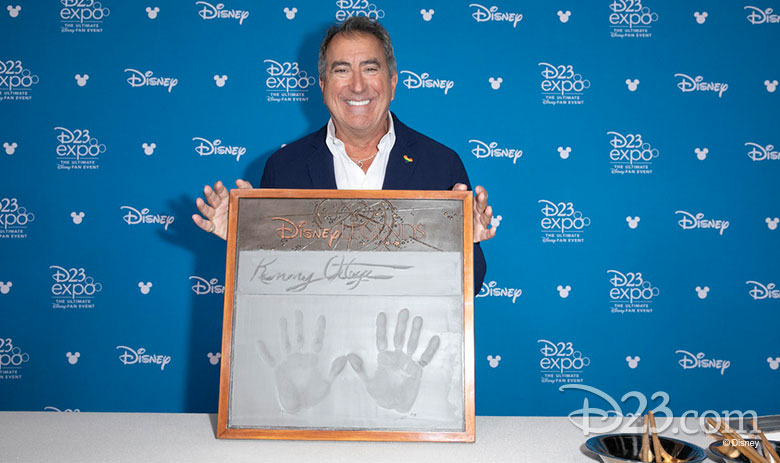 Multi-award winning director, choreographer, and producer Kenny Ortega described the Disney Legends Awards ceremony as a full-circle moment for him, and he looked back to the days he spent experiencing Disney entertainment and watching the Mickey Mouse Club as a child. As a boy, Ortega was so enamored with the TV show that he went so far as to try to dismantle the family television, in order to get inside—to no avail. "I realized that I had to use my imagination and my imagination would get me into that club," he said, noting, "Today is just extraordinary. I'm officially in the club." Ortega—who will take his mother to Disneyland for the first time tomorrow—also said, "The Walt Disney Company has allowed me to work in a place of my dreams. When I was a boy I imagined a dream, and now I'm living that dream. I'm dancing in that dream."
Bette Midler—who has enchanted fans on screen, on stage, and in song for so many years—is a true force of nature, but weather prevented her from flying to California to attend today's ceremony. Midler's daughter, Sophie Von Haselberg, accepted the award on her mother's behalf and movingly read a speech that "the Divine Miss M" had planned to give. "I spent 10 of the happiest years of my life on Dopey Drive, both as an actor and as a producer. The pictures I was privileged to make brought so much joy into the world. We made people laugh and we made people cry, sometimes at the same time. There is nothing more satisfying and there's nothing more necessary, especially these days," Von Haselberg read. Expressing tremendous admiration to be honored today by The Walt Disney Company and to now take her place among her fellow Disney Legends, Midler wrote, "I feel like I've finally earned the right to call myself an artist."