By D23 Team
Our day gets a sprinkling of pixie dust every time we find something Disney waiting for us on our doorstep, and Disney Treasures by Funko are no exception. The new subscription box features the most memorable moments from classic Disney films and even theme parks, with super-cute Funko collectibles in every box. In fact, each box you receive will be filled with 100-percent-exclusive Disney collectibles and accessories created by Funko just for Disney fans.
Get an inside look below and make sure to stop by the Disney Treasures by Funko booth at D23 Expo to see some of the boxes in person—and even pick up one to take home!
The Disney Treasures subscription boxes are built around a treasure map to a fictional Funko Disney world. Each box features a new location on the map—if you collect them all, the map will show the complete Disney Treasures journey by the end of the year. The boxes, designed as old-fashioned travel chests, will come with a new sticker added to the top of each box, showing your journey through the Disney Treasures world—think of a vintage suitcase with stickers for each destination you've traveled to, and then add some Disney Funko magic!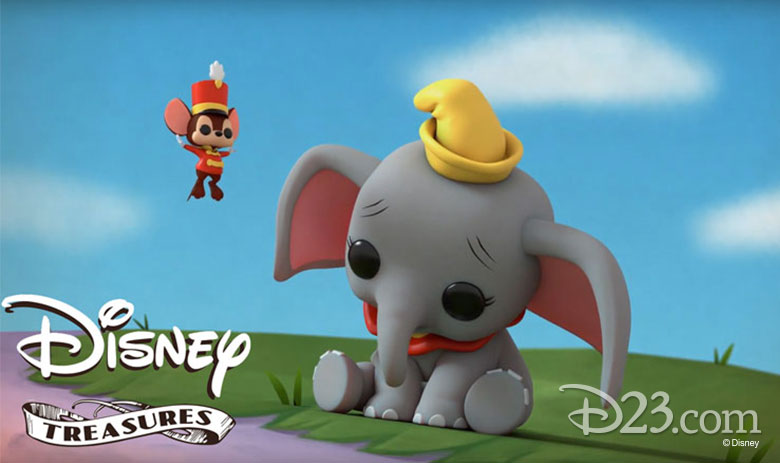 The first two boxes, Pirates Cove––filled with your favorite Disney swashbucklers, and Festival of Friends––featuring the lovable Dumbo and Timothy, will be available to explore at D23 Expo. Be sure to sign up by August 1 (you can sign up at the Funko booth at D23 Expo!) to receive the next Disney Treasures box, Tiny Town, featuring a flying Tinker Bell Pop!