By Zach Johnson
Streaming live on Monday, October 10, at 8 p.m. ET/5 p.m. PT, the remaining 13 couples will perform dazzling routines to hit songs from Disney, Pixar, Marvel, and more. After D23: The Official Disney Fan Club revealed the songs and dance styles last week, we caught up with a few of the couples over the weekend as they rehearsed some of the show-stopping numbers featured in tonight's episode. Read on for exclusive details on each routine, and don't forget to vote during the livestream of the show in the U.S. and Canada by visiting disneyplus.com/vote. Fans in the U.S. can also vote via SMS/text (message and data rates may apply). As always, live viewer votes will be combined with the judges' scores to determine which couples may face elimination.
Selma Blair and Sasha Farber
The couple will perform a Quickstep to "The Muppet Show Theme" from The Muppet Show. Farber teased, "Selma is doing things that I didn't even know were possible!"
Wayne Brady and pro Witney Carson
The couple will perform a Jazz routine to "Wait for It" from Hamilton. "It's probably not your typical Disney dance," Carson said. "It's got a different spin, and we're so excited to dance to it." Brady has a connection to the musical, as he played the role of Aaron Burr in the Chicago Company of Hamilton. "We love the music and the story," he said.
Charli D'Amelio and pro Mark Ballas
The couple will perform a Jazz routine to "'The Simpsons' Main Title Theme" from The Simpsons. "My hair will be tall!" said D'Amelio, who will dress up as Marge Simpson. Ballas, who will dress up as Homer Simpson, added, "We'll be very yellow!" For this week's routine, Ballas created "hard-hitting" choreography, saying, "This is go-time!"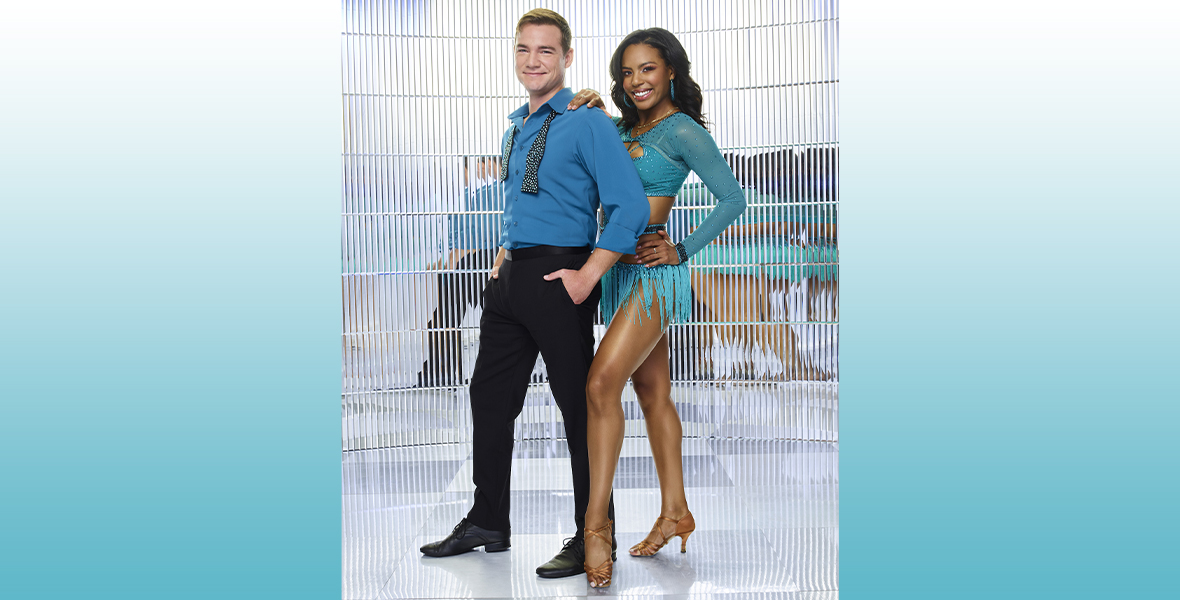 Daniel Durant and pro Britt Stewart
The couple will perform a Quickstep to "Finally Free" from High School Musical: The Musical: The Series. "It's so nice to be in high school again," Durant said. Because Stewart got her start as a dancer in the High School Musical film trilogy, "it feels very full circle," she said. "I'm really excited about the story and the message we're sharing this week, and knowing what this dance means to Daniel, it's very exciting for us both."
Shangela and pro Gleb Savchenko
The couple will perform a Charleston to "Dig a Little Deeper" from The Princess and the Frog. The song is performed by Jenifer Lewis as Mama Odie, and Shangela wants to make her "close friend" proud. "We're hoping to honor her and really make her go, 'Woo!'" Shangela said. "I'm going to have to leapfrog from the lower level to the top!"
Jordin Sparks and pro Brandon Armstrong
The couple will perform a Jazz routine to "Remember Me" from Coco. "It's going to be very theatrical," Sparks said. "It's very lyrical. We are dancing to both versions of the song: the slow lullaby version, and the fast Jazz version. There's a little twinkle for you!"