By Peyton Liebler
D23 Gold Members, it's time to take the helm and chart your own course! "Interstella-brate" 20 years of pirate-plundered perfection and treasured travels in Treasure Planet with this D23-Exclusive Pin!
In Treasure Planet, Robert Louis Stevenson's literary classic Treasure Island gets a futuristic twist with an amazing tale of a brave young man's thrilling journey to new frontiers aboard a flying ship...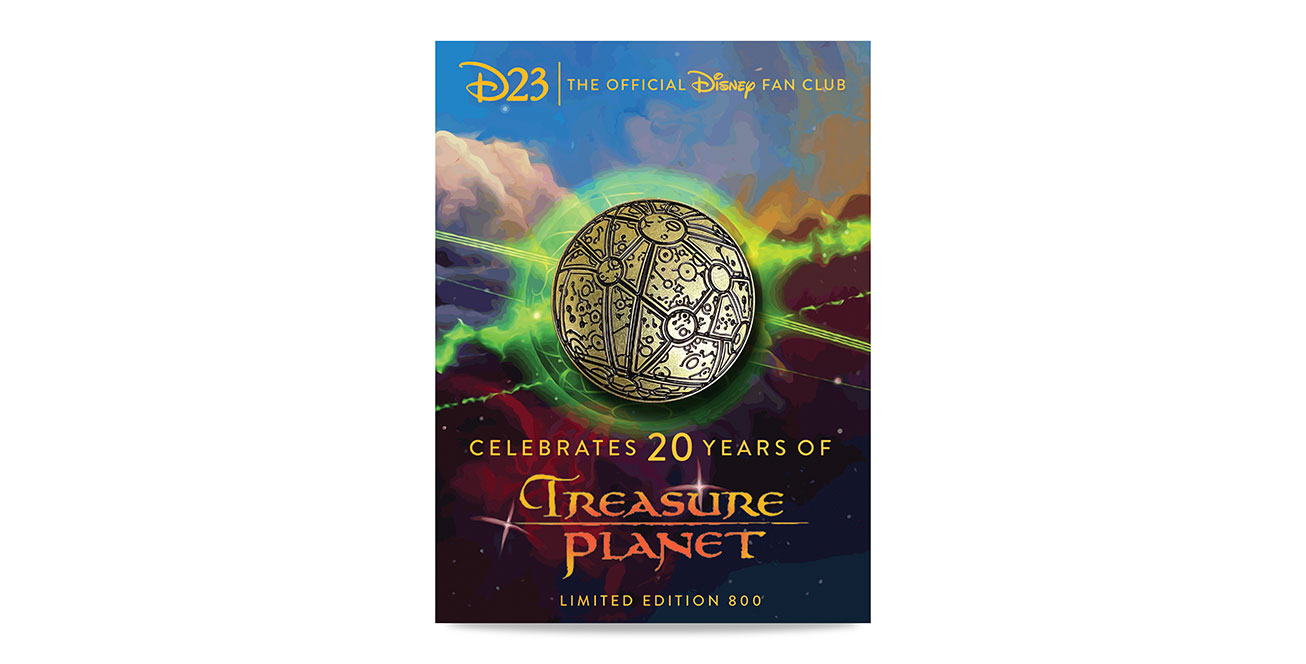 D23-Exclusive Treasure Planet 20th Anniversary Pin
Embark on a quest for the fabled "loot of a thousand worlds" with this special pin: Our D23 Gold Member-exclusive is the most treasured way to mark 20 years of traversing the galaxy of adventure with Jim Hawkins and his colorful crew of intergalactic pirates. The pin features the crucial sphere containing the legendary map to Treasure Planet. Hoist the solar sales and journey into the unknown with this cosmic collector's pin!
Our Treasure Planet 20th Anniversary pin, offered in a limited edition of 800, is available to D23 Gold Members on shopDisney on Tuesday, November 22, at 7 a.m. PST.
*Available while supplies last. To purchase, you must log in to shopDisney.com with the Disney account tied to D23 Gold Membership. These pins are sold for $15.99 each, plus applicable sales tax. Maximum of two (2) pins of this style for purchase per D23 Gold Member for online orders. Shipping not available to PO boxes; shipping and handling fees may vary for all online orders. Other restrictions may apply. All information is subject to change including, but not limited to, artwork, release dates, editions sizes, and retail prices.